Nowadays, a mesh Wi-Fi system (a main router plus extenders) is more common. But if you still want to use two routers, we can guide you through the process of connecting two Wi-Fi routers without a cable. There are a few methods to add another router to your current Wi-Fi network. We will get to it, but before that, you need to consider the following option and requirements.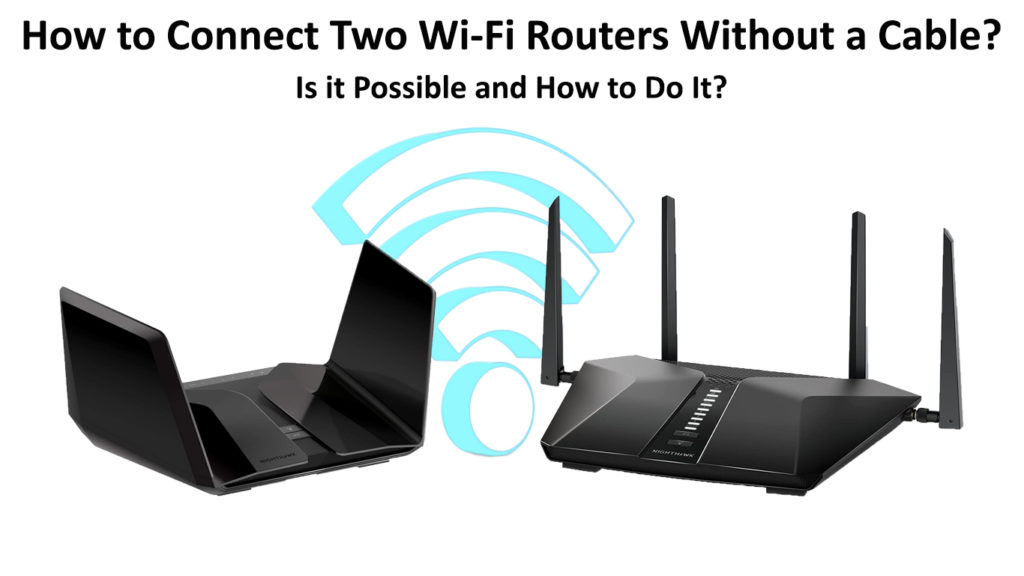 Consider Mesh Wi-Fi
The mesh Wi-Fi system is relatively new, but it's become more popular recently. In a mesh Wi-Fi system, you'd have a series of wireless access points working seamlessly with the main router. Without the mesh system, everyone in a home depends on a single router, and if devices are placed too far away from the router cannot receive any signal.
The mesh wireless access points will overcome that problem since you can place them at various far-away spots in your home, and they will act as separate routers providing internet signals to the entire house. Moreover, you can also add extenders to enhance the Wi-Fi signal.
WDS Bridge
You can connect the second router wirelessly if the router supports Wireless Distribution System (WDS) bridging. It expands your Wi-Fi network without wires.
Use an Ethernet Cable
You still need to connect a computer to the internet using an ethernet cable to configure the two wireless routers.
Now, let's begin looking at ways to connect two Wi-Fi routers without a cable.
Configure the Main Router
The main router is the one provided by your Internet Service Provider (or your own third-party router). Stick to the following steps to set up your main router configuration:
Switch on the router by connecting it to the power source and pressing the ON button.
Copy or memorize this IP address.
Click on the internet browser.
Type in the IP address on your browser's address bar.
Find the router's username and password in the router's manual or at the back of the router (on a sticker). Type in the credentials when prompted.
Locate the Network Setup page and look for DHCP. It should be enabled by default. If it's not, enable it.
Next, you need to write down some information from this router that you may need to set up the second router later on:
The first and last IP address in the

DHCP pool

.

Wi-Fi name (SSID) and password

Security Mode (e.g., WPA2-PSK AES) and the frequency band (2.4GHz or 5GHz)

The router's MAC address
Save the changes you've just made and disconnect the router.
Configure the Secondary Router
Now that you've configured the main router and have all the important information about it, you need to wirelessly connect or bridge the second router. Follow these steps:
Switch on the second router and connect your computer to it using an Ethernet cable the same way you've connected the main router earlier.
Enable WDS bridging mode by going into > Advanced > Network Mode or Connection Type.
Enter details of the information that you obtained from the main router.
You've set up the bridge and now set up the Wi-Fi on the second router.
Give a name (SSID), e.g., "My 2nd Wi-Fi Router," and give it the same password, security method, and Wi-Fi channel as the main router.
The

DHCP server

should be automatically turned off when you turn on the bridging mode. But if it's not, go to Network setup > DHCP > and disable DHCP.
Connect the two Wi-Fi routers by pressing the Wi-Fi protected Setup (WPS) button on both routers without a cable.
Save any changes you made and disconnect from the router.
Place the second router further away from the main router but within its range. You can use it as a second router now.
Conclusion
Although mesh Wi-Fi systems are so widespread now, you may still find them too expensive. Furthermore, you may not need to connect that many devices. In that case, an old router may well be enough to cater to the need.
So, we have laid down the steps to show you how to connect two Wi-Fi Routers without a cable. The guide may not be as easy as ABC, but it's not that technically challenging as well. Anyone with a little bit of DIY knowledge should be able to handle it well. Otherwise, you may get someone who can do it, and you just need to provide the second router.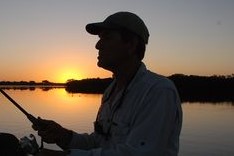 Hey, I'm Jeremy Clifford. I hold a bachelor's degree in information systems, and I'm a certified network specialist. I worked for several internet providers in LA, San Francisco, Sacramento, and Seattle over the past 21 years.
I worked as a customer service operator, field technician, network engineer, and network specialist. During my career in networking, I've come across numerous modems, gateways, routers, and other networking hardware. I've installed network equipment, fixed it, designed and administrated networks, etc.
Networking is my passion, and I'm eager to share everything I know with you. On this website, you can read my modem and router reviews, as well as various how-to guides designed to help you solve your network problems. I want to liberate you from the fear that most users feel when they have to deal with modem and router settings.
My favorite free-time activities are gaming, movie-watching, and cooking. I also enjoy fishing, although I'm not good at it. What I'm good at is annoying David when we are fishing together. Apparently, you're not supposed to talk or laugh while fishing – it scares the fishes.