Cricket Wireless mobile network is one of the leading mobile network service providers. Although it is a network service on its own, it also operates as a mobile virtual network operator. Thus, the company lacks its infrastructure, such as cell towers, and buys usage rights from other providers.
Cricket Wireless offers prepaid phone plans that are pretty affordable and flexible to its consumers. It even provides a tethering feature where you can add up to 6 devices at a time. Therefore, to use the hotspot, you will need a cellular network to access the internet.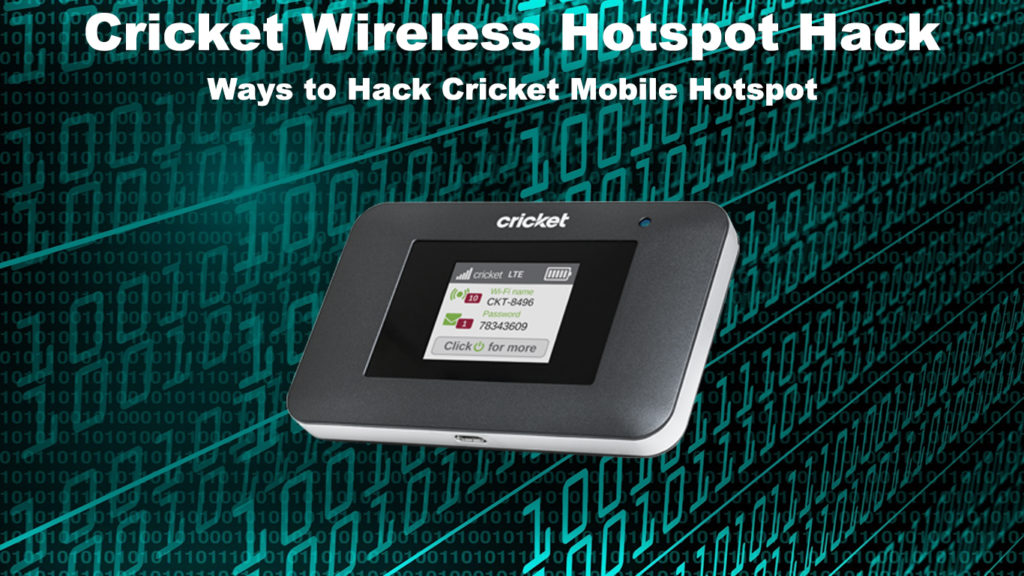 How Does the Hotspot in Cricket Wireless Mobile Hotspot Work?
A mobile hotspot allows you to access the internet through cellular data by creating a network connection from your phone. The internet connection can be both wireless or physical through a USB cable. Several devices can connect to the network at a time to create a wireless local-area network (LAN).
In this case, Cricket Wireless has developed different data plans for your hotspot. It provides connections over 4G and 5G networks, offering different speeds depending on the connection. Network speeds may range from 30 Mbps to 50 Mbps for 4G, but it may hit 1000 Mbps for 5G.
Therefore, the Cricket Wireless Mobile Hotspot feature requires you to have an eligible phone and a qualifying data rate plan. There are only a few select phone brands compatible with the network company.
It also offers unlimited data plans that can offer up to 15 GB at an affordable price. Even though the data plans are unlimited, they have limited data restrictions. Hence, you can only use a preset amount of data per day.
Once you hit the data limit, the data speeds become much slower for the rest of the billing cycle. Thus, Mobile Hotspot data deals are not ideal when dealing with high internet usage at home.
However, a new way has come up in recent times that allows you to hack data plans. First, you will need to install an app that changes the settings database on your phone. The changes made by the app allow you to change the network settings on your device. You cannot expand your data limit without installing and modifying network settings through this app.
Therefore, after installing the app and applying these changes, your mobile data limits will expand, and you will have more data. It is essential to note that you cannot hack the hotspot without having to pay for unlimited data deals.
How to Hack Cricket Wireless Mobile Hotspot
As we have seen, Cricket Wireless is a mobile network that offers the Mobile Hotspot feature. Even though it offers discounts and savings on data deals, the rates are still high. But there are new ways to go around the data limit and get more data. The hack we're about to explain works on both Android and Apple phones.
Follow these steps to hack your unlimited data plan:
Make Sure Your Current Data Plan Is Paid For
You cannot hack your data plan if you do not have access to them. They have different unlimited data plans that come with varying limits of data. The more you pay, the higher your data limit goes.
Download and Install the Setting Database Editor
This application is available for both Google Play and Apple AppStore users. Once you install the app, you can easily navigate your network settings on both Android and Apple phones.
The application allows you to access, manage and even modify network settings on your device. Without this application, you cannot hack into the Mobile Hotspot feature.
When navigating through this app, you should avoid making unnecessary changes.
Go to "Tether Entitlement Check State" Option
After opening the app, scroll down until you see the tether entitlement check state option.
Tap it, and a dialogue box will pop up. Then change the number that will appear from 0 to -1. Confirm that you include the minus sign before the 1. Once you are done, save changes.
You can now exit the app to go to the next step.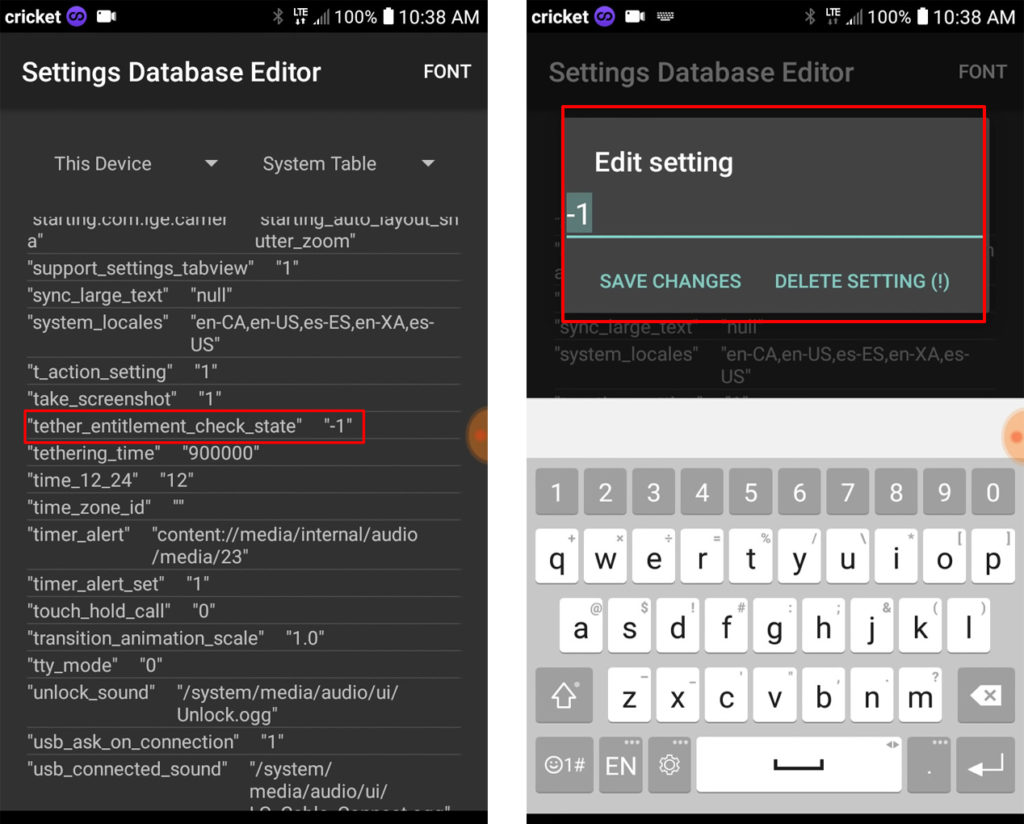 Access Your Phone Settings
You should change your phone settings to apply the changes made through the setting database editor.
Go to your phone settings. Then, go to the mobile networks option. Afterward, tap on the option that says access point names. Click on the Cricket option.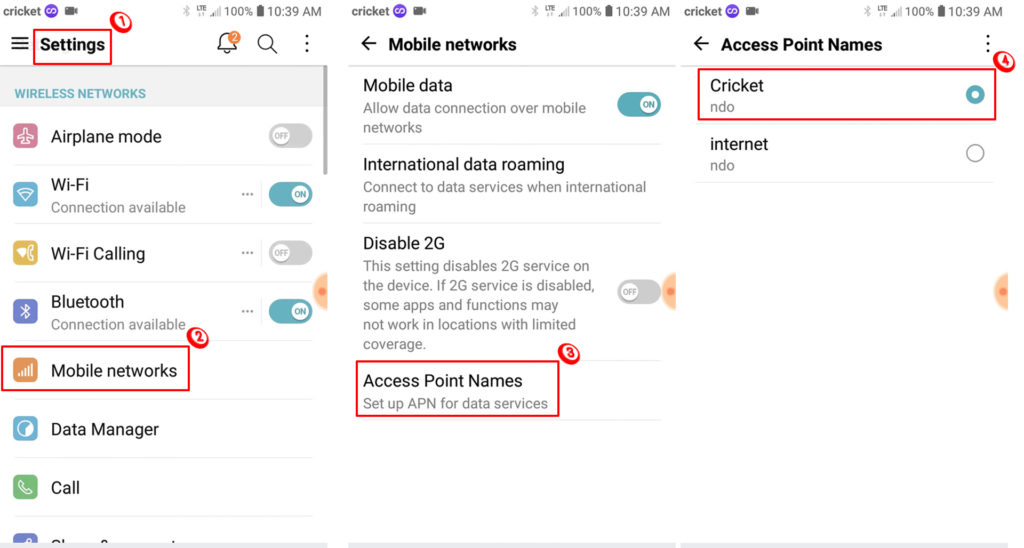 Afterward, edit the access point to Cricket, and a list showing all network options will pop up on your screen.
Check on the Multimedia Messaging Service Center (MMSC) option. Also, check on the Multimedia Messaging Service (MMS) proxy.
Ensure both options read the same website, which is aiowireless.com. Also, check that the MMS port reads 80.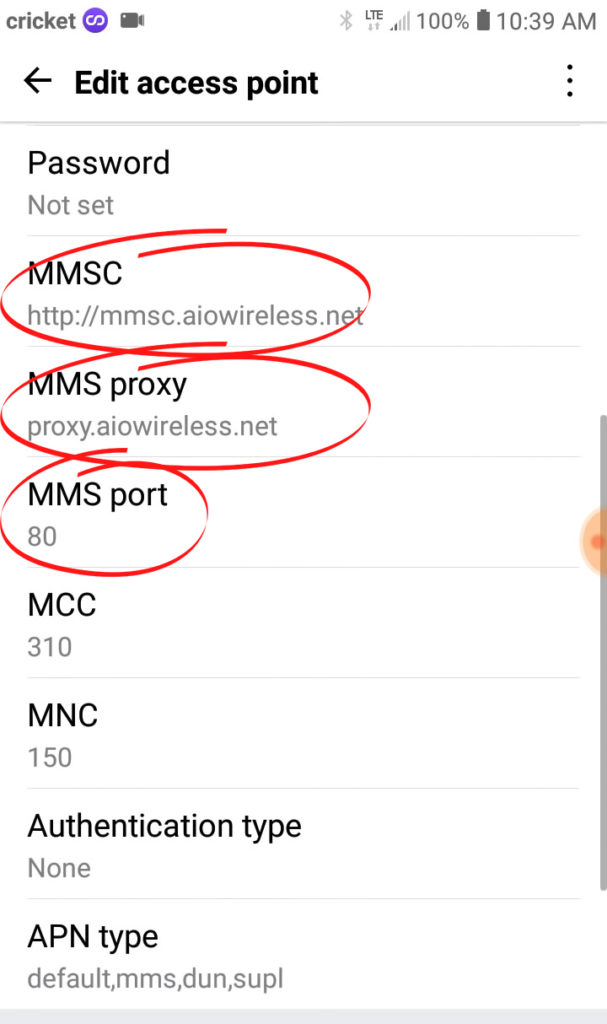 After making the app changes, you should key in the hack codes to completely change your default network settings. APN, in full, is the access point name. It is the name given to your mobile device while accessing mobile data. Therefore, key in the following in the APN type segment: default, MMS,dun,supl.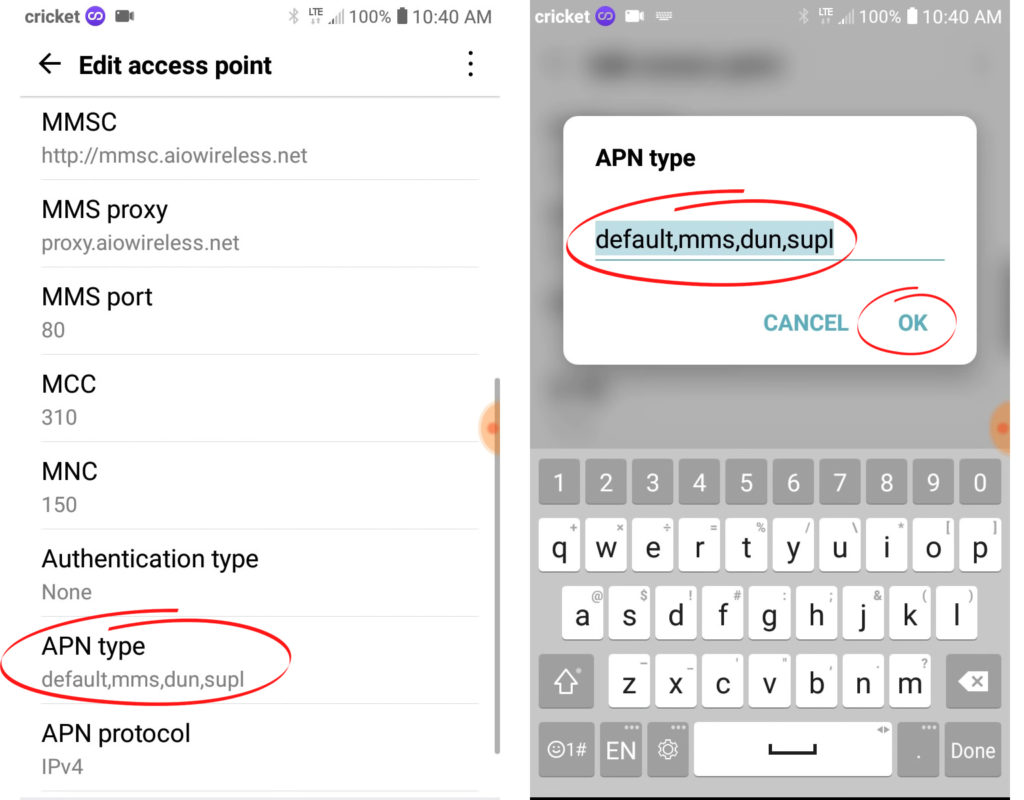 Exit the Settings app on your phone and go back to your phone's main interface. You can confirm that the mobile hotspot is working. If not, troubleshoot your phone by restarting it.
Additionally, check your mobile network settings to confirm using the Cricket Wireless network for your hotspot.
The steps above are easy to follow, and hacking the Cricket Wireless network hotspot should not be time-consuming. Always ensure you make the correct changes to prevent altering other network settings in your phone. Follow the steps, and you will not have to worry about your data limits again.
Will You Have to Keep Paying for Your Data Plans?
Yes. You will still have to keep paying for your unlimited data plan. Thus, ensure you keep up with your payments for every billing cycle to avoid disconnection. The hacks are only helpful to expand your data limit after you purchase the data plan.
Recommended reading:
Also, make sure that Cricket Wireless is your primary network service provider on your device. You can easily confirm this when you open your hotspot settings.
Can All Phones Access the Cricket Wireless network?
There is a limit to the phones using the Cricket Wireless network. These phones are a mixture of both Android phones and Apple phones. Currently, there are 32 eligible devices from various brands.
You need to go to the Cricket Wireless stores and purchase a phone to get eligible devices. Alternatively, you can check out their website and stores to see if your phone is eligible. The supported phones sold by Cricket will come ready with a sim card that has the data deals you purchase.
Conclusion
You need an excellent cellular network to have a wireless hotspot and get internet access. Additionally, Cricket Wireless offers the Mobile Hotspot feature for proper internet connection at home.
Cricket Wireless still offers expensive data plans despite having excellent coverage and network connection. Most of its competitors have cheaper plans but have worse coverage and speeds. However, there is an easy way to hack your Cricket hotspot data limit and receive more data.
You can easily download and install the Settings Database Editor app and use it to increase your data limit set by your data plan. Hopefully, our step-by-step guide helped you do that.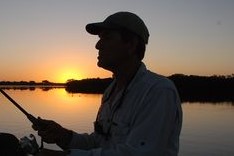 Hey, I'm Jeremy Clifford. I hold a bachelor's degree in information systems, and I'm a certified network specialist. I worked for several internet providers in LA, San Francisco, Sacramento, and Seattle over the past 21 years.
I worked as a customer service operator, field technician, network engineer, and network specialist. During my career in networking, I've come across numerous modems, gateways, routers, and other networking hardware. I've installed network equipment, fixed it, designed and administrated networks, etc.
Networking is my passion, and I'm eager to share everything I know with you. On this website, you can read my modem and router reviews, as well as various how-to guides designed to help you solve your network problems. I want to liberate you from the fear that most users feel when they have to deal with modem and router settings.
My favorite free-time activities are gaming, movie-watching, and cooking. I also enjoy fishing, although I'm not good at it. What I'm good at is annoying David when we are fishing together. Apparently, you're not supposed to talk or laugh while fishing – it scares the fishes.