When running network diagnostics, you can come across all types of errors. This is a very simple way of saying that all sorts of things can go wrong with your connection. Nevertheless, there's always a way to fix them.
One of them is that DHCP is not enabled for Wi-Fi on Windows 10. This makes your connection not work at all. So, we need to discuss how DHCP works, why it's not enabled on Windows 10, and how we can fix it.
How Does DHCP Work?
DHCP (Dynamic Host Configuration Protocol) is one of many protocols we have on our networks and computers. It's a network protocol that uses a DHCP server to assign IP (Internet Protocol) addresses automatically to the hosts in the network.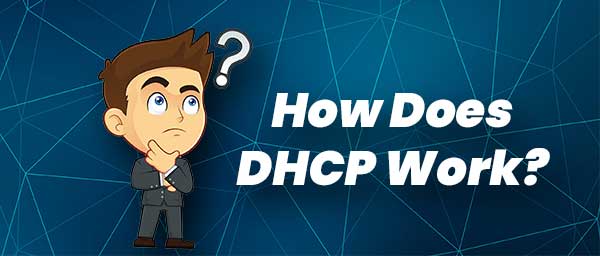 This offers effective communication between hosts and clients. Apart from the DHCP assigning the IPs to the endpoints in your network, it also provides everything else necessary to establish a connection in a network.
This means that it also deals with the DNS (Domain Name System) address, the default gateway (IP of your router), the subnet mask, and the other configuration related to the network. In simple terms, it makes everything run smoothly.
Recommended reading:
Manual configuration of hosts on a network will probably result in errors or servers having the same IP addresses. The DHCP protocol allows automation of this process. That's what it does, automate the network configuration.
What Does Each Part of DHCP Do?
The Dynamic Host Configuration Protocol has 6 components. These components have different tasks and they all make the network work as it does. Let's take a look at what these parts do in the DHCP:
DHCP server

: This is a device that runs on the DHCP protocol, meaning that it's the one that has all the configuration info. It can be your router, or it can be another computer that's the server.
The pool of IP addresses

: This is the number of addresses available for other devices connecting to the server. It's represented as a range of addresses, and if you connect a new device, it receives one of the IPs available.
IP address lease

: Clients use an IP address when they connect to a network, and this is the time spent connected. The IP address is leased while it's being used on the network. Every IP address has a lease on it.
Subnetwork

: The entire network can be divided into segments that are called subnets. Subnets make it much easier to manage the network. They're an essential part of networking.
DHCP relay

: Basically, relays catch the messages that the clients are sending, and they push them through to the server. Once there's a response from the server, it also goes through the relay back to the client.
DHCP client: This is every endpoint in the network, every computer that receives the DHCP configuration from the server. So, there are two main points of DHCP, the server and the client.
Why DHCP Is Not Enabled for Wi-Fi?

As always, in networking, there are a ton of reasons things can go sideways. However, when the DHCP is not enabled for Wi-Fi on Windows 10, there are very specific reasons. These reasons include:
Security threats

: Computer viruses, malware, and other things that can damage your network can be the reasons your DHCP is not enabled because they can disrupt the way your configuration works.
Wrong configuration

: The reason might be that you've misconfigured the network, and you might need to make it right. So, take a look at the following troubleshooting steps to do it right.
Outdated drivers

: Older drivers can cause all sorts of trouble on your network. This is especially the case with wireless drivers. So, you might need to take a look at them and see if they need updating.
Router issues

: If the router is damaged, or one of its main components isn't working the way it should, you can rest assured that there are going to be Wi-Fi issues. Hopefully, it doesn't affect the security of your network.
DHCP disabled

: If you decided to assign all the network settings manually and applied them, the DHCP is going to be disabled. The only thing left to do in this case is to enable DHCP.
DHCP Is Not Enabled for Wi-Fi Windows 10 Solutions
Now that you understand the reasons your DHCP is not enabled for Wi-Fi on Windows 10, you can try to fix the issue. There are four main things you can do to make your wireless network work well.
Automatic Troubleshooter
Using the network troubleshooter can do wonders for your network. This automated tool is great and all you need to do is go to the bottom right corner and right-click on the network you're using. Simply click on Troubleshoot problems, and that's it. Most network issues will be fixed.
Adapter Configuration
You should try to configure the wireless adapter. Just right-click on the Wi-Fi icon in the bottom right corner and select Open Network & Internet Settings. Click on Change adapter options under Advanced network settings.
Right-click on your wireless network and click Properties. Locate the Internet Protocol Version 4(TCP/IPv4), select it and click on Properties again. Then just check the two options Obtain an IP address automatically and Obtain DNS server address automatically. Finally, click on OK, and that's it.
Reinstall Wireless Driver
Reinstalling the driver can help your wireless connection as well. Just search for Device Manager in your search box, and click on the first result that appears. Go to the Network adapters section, and right-click on the wireless adapter.
Once there, click on Uninstall device. The driver is going to be removed. The only thing you need to do to reinstall it is click on Action and select Scan for hardware changes. Once this is done, the Wi-Fi should work well.
Virus Scan

If you suspect that you have malware on your device, make sure that you get antivirus software to scan it. This is extremely important because it's for the overall security of your device, not only the security of your network.
Conclusion
Now you understand a bit more about DHCP and how it works. When the DHCP is not enabled for Wi-Fi on Windows 10, you should go through the steps necessary to enable it. You can also check for security threats if you think there are any.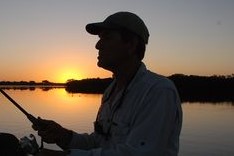 Hey, I'm Jeremy Clifford. I hold a bachelor's degree in information systems, and I'm a certified network specialist. I worked for several internet providers in LA, San Francisco, Sacramento, and Seattle over the past 21 years.
I worked as a customer service operator, field technician, network engineer, and network specialist. During my career in networking, I've come across numerous modems, gateways, routers, and other networking hardware. I've installed network equipment, fixed it, designed and administrated networks, etc.
Networking is my passion, and I'm eager to share everything I know with you. On this website, you can read my modem and router reviews, as well as various how-to guides designed to help you solve your network problems. I want to liberate you from the fear that most users feel when they have to deal with modem and router settings.
My favorite free-time activities are gaming, movie-watching, and cooking. I also enjoy fishing, although I'm not good at it. What I'm good at is annoying David when we are fishing together. Apparently, you're not supposed to talk or laugh while fishing – it scares the fishes.