If you are an Apple fan, the iPad could easily be one of your favorite Apple products. First launched in 2010, Apple has launched many versions after that, and the latest device is the 9th generation iPad. Apple has also diversified its iPad models by introducing several variations, such as the Air, Mini, and Pro versions. It offers all models in two versions – Wi-Fi only and Wi-Fi + cellular. But do you know what is the difference between iPad Wi-Fi and Cellular?
Because there are so many different iPad versions, users sometimes find it hard to decide which version to buy. In this guide, we will highlight the differences between iPad Wi-Fi and cellular versions.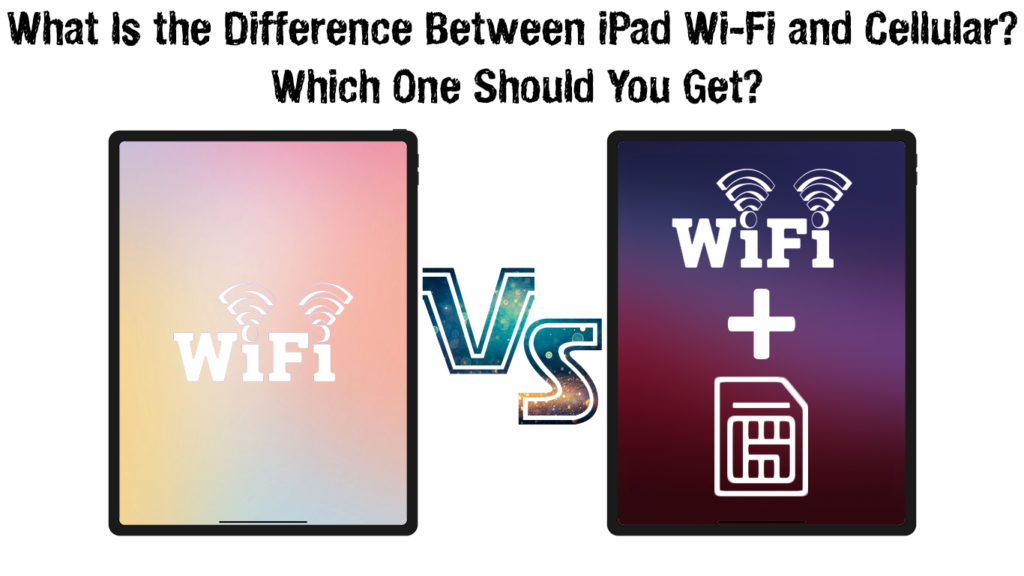 Wi-Fi-Only iPad
It's essential to differentiate between the iPads offering different connectivity options. If you buy a Wi-Fi-only version and later decide to use a cellular connection, you cannot modify or add the cellular function to your device.
The Wi-Fi-only iPads restrict usage to the spots with access to a Wi-Fi network. For instance, many users use iPads at home or in public places like hotels, shopping complexes, airports, and colleges where you have Wi-Fi hotspots. Since people rarely use iPads on the move, many users buy Wi-Fi-only iPads. In addition, Wi-Fi + cellular version is substantially more expensive than the Wi-Fi-only version.
Recommended reading: How to Connect Your Phone to a TV Wirelessly (Ways to Mirror and Cast Your Phone Screen)
However, there are some important drawbacks of connecting your Wi-Fi-only iPad to the Wi-Fi hotspots (either public or personal Wi-Fi hotspots).
Firstly, creating a hotspot connection on your phone and then using it from your iPad will drain your phone's battery faster. So, if your battery level is low, your iPhone might quickly shut down before you can find a charger source. Secondly, heavy online iPad use may soon consume your phone's data. You don't want to waste all your data on an iPad before you reach the next monthly data replenishment. If you, on the other, decide to use public hotspots, there's a big security issue – public Wi-Fi networks are simply not as safe as home Wi-Fi networks.
iPad With Wi-Fi and Cellular Data
iPads with Wi-Fi and cellular support both types of connection – they support Wi-Fi and internet connection via a cellular data plan. Therefore, when you're outside the Wi-Fi network range, the cellular-equipped iPad models can still connect to the internet using data plans, just like when you're using an iPhone. That said, it's advisable to connect to Wi-Fi networks when possible since it helps save your data.
Wi-Fi iPad vs. Cellular iPad – Pros and Cons
Those are the main differences between a Wi-Fi only and a Wi-Fi + cellular iPad model. Here are some additional differences.
The Hardware Differences
Both devices feature a similar design. The only difference is that the cellular version has a SIM card slot on the side. In addition, the cellular iPad has a built-in cellular radio. Moreover, the Wi-Fi-only version uses Wi-Fi and Bluetooth connection, while the Wi-Fi + cellular version uses GSM/EDGE/LTE in addition to Wi-Fi and Bluetooth. Other hardware components are the same.
Price Difference
Inevitably, the Wi-Fi + cellular version costs more since it has the additional feature. You also need to pay for the cellular connection via monthly payments to your carrier.
Wi-Fi Only or Cellular + Wi-Fi?
So, if you're still undecided about which model to purchase, you need to analyze your needs.
The Wi-Fi-only iPad model is great for home use, or for use in public places (schools, colleges, airports) where you have a stable Wi-Fi connection. When you want to use it on the go and you don't have access to Wi-Fi, your only option will be to create a Wi-Fi hotspot on your phone.
However, your iPad is useless when you cannot find a Wi-Fi network anywhere and you don't want to use your phone's cellular data.
Therefore, a Wi-Fi + cellular option is better if you want to use your iPad when traveling. Of course, you always have the option to connect it to your phone's Wi-Fi hotspot, but as mentioned earlier, that will drain your mobile data (and your battery) fast.
Recommended reading: How to Connect Chromecast to Wi-Fi Without Remote? (What Are the Alternatives?)
To sum things up, If you're going to use your iPad mostly at home where you have a strong Wi-Fi connection, then it's best to go for the Wi-Fi-only model and save some money in the process.
But if you need the advantage of the cellular connection and you're traveling most of the time, then you should choose the cellular iPad model.
Connecting Wi-Fi-only iPad to a Personal Hotspot
As explained in this post, when you don't have access to Wi-Fi, the only way you can use your Wi-Fi-only iPad to go online is to connect it to a personal hotspot created on your smartphone. That way, you can utilize your phone's cellular capability to connect to the internet. Follow these steps to set up the hotspot:
On your phone, go to Settings.
Open Mobile/Cellular Data.
Slide on Allow Others to Join slider.
On the iPad, find the hotspot you've just created and tap to connect.
Type in the

hotspot password

when requested, and you can access the internet using your phone's cellular data now (Tip: check the Connect automatically box to save your connection, so the next time you enable a personal hotspot, it will connect automatically).
Your connection to the hotspot will stay active as long as the battery power and mobile data are still there and you keep both devices close to each other. If you move one of the devices away, your connection will be lost.
How to Connect Your iPad to the Personal Hotspot Created on Your iPhone
FAQ
Q: What is an iPad, and what is it used for?
A: Basically, the iPad is a tablet computer. When it was first released, Apple declared it a "magical and revolutionary" device for web browsing, emailing, enjoying photos, streaming videos/TVs, listening to music, online gaming, and consuming content. Well, after more than a decade, it's not "magical' anymore, but Apple still introduces revolutionary features on every new launch.
Q: Can you call with the iPad?
A: iPads don't come equipped with a Phone app. You can't make regular calls (like with your iPhone) even if you buy the cellular iPad version. However, you can make and receive audio calls through FaceTime if you enable the Wi-Fi calling feature on your iPhone (and if your carrier supports Wi-Fi calling).
Q: How much is the iPad's internal storage? Can you add external storage?
A: When you buy an iPad, it has fixed internal storage. So, you cannot expand or upgrade the storage. If you foresee using more storage, pick up an option with bigger internal storage.
Q: What are the main differences between the iPad 9th Gen and the iPad 8th Gen?
A: These two iPad models are pretty similar, except that the iPad 9th Gen is basically an iPad 8th gen with a speedier processor (about 20% faster), a crispier display, a sharper camera, and more storage (32/128GB against 64/256GB). In addition, the latter version is slightly more expensive but other than that, they have lots of similarities.
Final Thoughts
So, what is the difference between iPad Wi-Fi and cellular, and which one should you get?
It's smarter to buy a Wi-Fi-only iPad if you're not going to use it outside your home or if you don't want to pay an additional monthly fee for your iPad cellular data plan.
If you, on the other hand, travel a lot and want to use your iPad while traveling, you can't rely on Wi-Fi. Yes, you can connect to Wi-Fi hotspots with a Wi-Fi-only iPad, but they are not very reliable, and are also not that safe. Furthermore, you can use your iPhone to create a hotspot, but that will drain your battery and could use up all of your cellular data. So, in that case, it's better to go for a cellular iPad.
Hopefully, this post made things clearer for you and helped you decide which one to buy. Good luck finding your next iPad.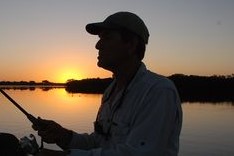 Hey, I'm Jeremy Clifford. I hold a bachelor's degree in information systems, and I'm a certified network specialist. I worked for several internet providers in LA, San Francisco, Sacramento, and Seattle over the past 21 years.
I worked as a customer service operator, field technician, network engineer, and network specialist. During my career in networking, I've come across numerous modems, gateways, routers, and other networking hardware. I've installed network equipment, fixed it, designed and administrated networks, etc.
Networking is my passion, and I'm eager to share everything I know with you. On this website, you can read my modem and router reviews, as well as various how-to guides designed to help you solve your network problems. I want to liberate you from the fear that most users feel when they have to deal with modem and router settings.
My favorite free-time activities are gaming, movie-watching, and cooking. I also enjoy fishing, although I'm not good at it. What I'm good at is annoying David when we are fishing together. Apparently, you're not supposed to talk or laugh while fishing – it scares the fishes.