When your Wi-Fi is getting slower, it doesn't necessarily mean that broadband routers wear out. Routers have components that are not easy to wear out over time. They are either are working or not working at all. The most probable issue is likely to come from an unstable voltage from the power supply. 
The constant heat produced from prolonged use to provide Wi-Fi signals to your many devices can damage some wires and other internal components. That said, routers do wear out, mainly due to stress from the heat. If you place the router in a narrow space or deep in the corner, the problem worsens. It will hold the heat that comes out from the vents.
The best way to deal with this issue is to clean the vents regularly with compressed air. Scooping the dust with a cotton swab would further clear up clogged vents.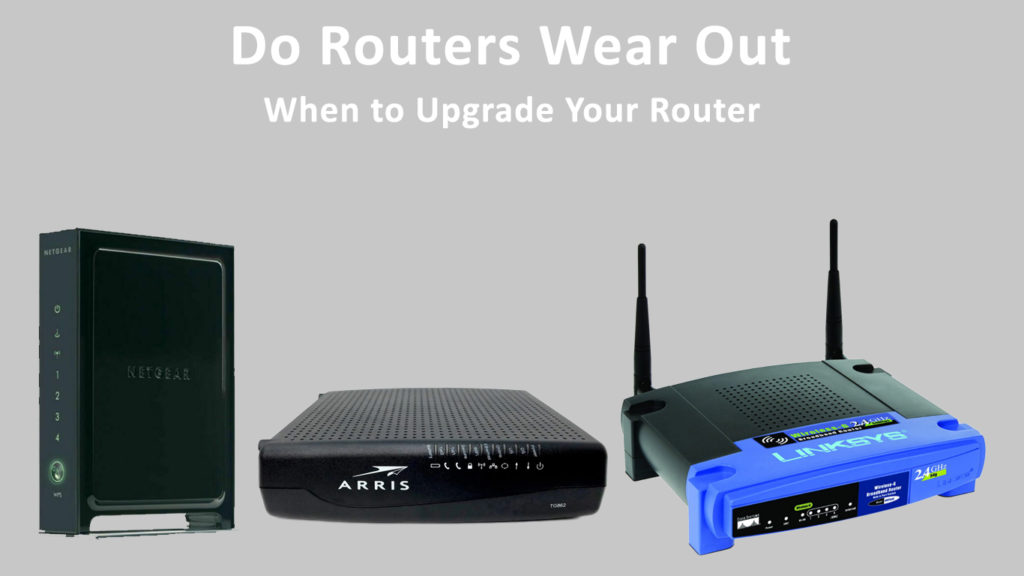 Many home routers stand the test of time, and you can easily find someone who has used a Wi-Fi router for many years without losing its performance. Typically, they need replacement when their lifecycle has ended and become outdated. Like many other electronic devices, routers have to keep up with updated wireless standards. In addition, you need an up-to-date router with speedier processing capability, more new features, and a bigger storage capacity.     
With the latest trend of doing everything from home, it's of utmost importance to keep your router in perfect condition. 
When the time for an upgrade has come, it's your opportunity to make the most out of it. From experts' advice, it's best to upgrade to a new router every five years or so. It could be less if you're a robust user or someone who is always on the look for the latest gadgets. Here are some tips on how to upgrade to a new router. 
Speed is Everything
Today's trend is all about getting things done as quickly as possible. Online connection is all that important to achieve such a feat, and you need a fast router to provide speedy signals to all your online devices. 
When your internet speed seems not enough, it's probably time to upgrade to a faster router. But before you do that, there are some tests you can do to find out if your router is not performing at its best.
Reboot your network – you can do this simply by unplugging the router and modem and plugging them back in after ten seconds or so, switching on the modem first, and following with the router. Rebooting is probably the simplest way to dismiss bugs in your network.
Bypass the router – wire up your device directly to the modem using an Ethernet cable. If the speed you get is a lot faster than a Wi-Fi connection at the same distance, then the router must be losing its performance. 
Running speed tests – run the test on various different devices and find out if the problem lies in a specific device. Otherwise, it must be the entire network problem. 
If none of the actions improves the performance, you know it's about the right time to upgrade to a speedier router.
Upgrading due to Missing Features
Router technology may not evolve as fast as other electronic devices such as smartphones or tablets. But it does improve with the arrival of the next-generation standards such as Wi-Fi 6 and WPA-3 for Wi-Fi security. With other smart online devices embedded with the latest technology, you'd feel the need to upgrade the router to take advantage of the new technology capabilities on those up-to-date devices.
Home Wi-Fi signals get clogged with everyone in the house now using the internet connection. The parents would work from home on PCs and smartphones, while the kids attend online classes and play online games at other times. Your current router might not be able to support such increased online activities. That could be a sign that you need to upgrade to the latest Wi-Fi 6/ 6E technology using a router that supports it.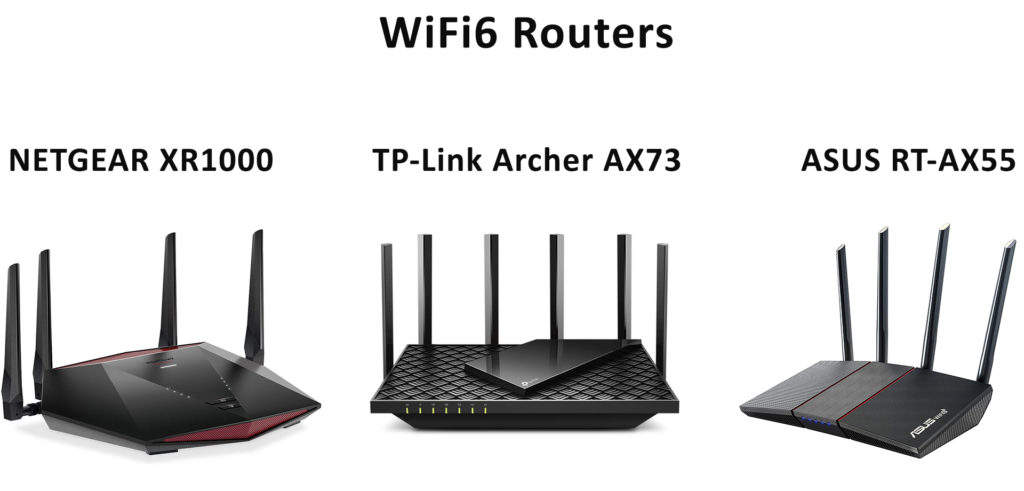 Consider a Mesh System
A mesh router system is a further upgrade if you want a consistent Wi-Fi signal throughout the entire house. The system utilizes several devices to spread Wi-Fi signals steadily across the coverage range. It's probably one of the most extensive upgrades you could have on your home Wi-Fi network since it works like you're having multiple routers scattered over the entire coverage area.
That means you will get the same (or almost the same) level of Wi-Fi performance no matter where you sit in the house. Your device will automatically find the closest node to connect, thus giving almost full signal strength. 
With more mesh router systems entering the market lately, the cost of owning a system goes down a lot to make them affordable to many. A perfect combination would be a mesh Wi-Fi system working on the next-gen Wi-Fi 6 technology with a tri-band router that works on three-band options – the 2.4GHz, and two 5 GHz.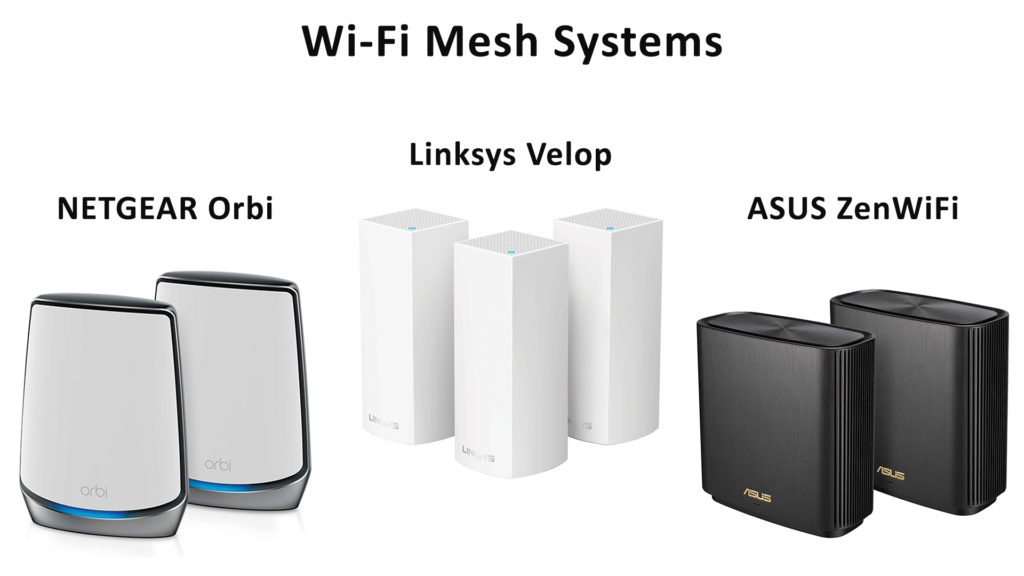 Having said that, no matter how fast your router system is, the speed you will get is limited to what your Internet Service provider (ISP) can offer. It's worst for those staying in a secluded area where ISP usually can only afford to provide a slow-speed internet connection. Similarly, if your ISP provides high-speed internet, but you subscribe to a low-speed plan, upgrading to the state-of-the-art Wi-Fi router is absolute overkill.
Conclusion
The first thing you should find out is whether your router wears out from faulty components. If it does, basic maintenance on the vents is all you need to bring it back to normal working conditions. Otherwise, it's probably the right time to change to a new speedier, more functional router. 
When you do that, take a peek at home routers embedded with the latest technology and have the capability to support robust usage at home. But bear in mind that the internet speed you get is only as fast as the ISP plan you choose.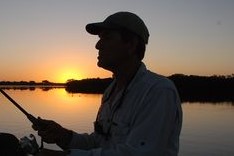 Hey, I'm Jeremy Clifford. I hold a bachelor's degree in information systems, and I'm a certified network specialist. I worked for several internet providers in LA, San Francisco, Sacramento, and Seattle over the past 21 years.
I worked as a customer service operator, field technician, network engineer, and network specialist. During my career in networking, I've come across numerous modems, gateways, routers, and other networking hardware. I've installed network equipment, fixed it, designed and administrated networks, etc.
Networking is my passion, and I'm eager to share everything I know with you. On this website, you can read my modem and router reviews, as well as various how-to guides designed to help you solve your network problems. I want to liberate you from the fear that most users feel when they have to deal with modem and router settings.
My favorite free-time activities are gaming, movie-watching, and cooking. I also enjoy fishing, although I'm not good at it. What I'm good at is annoying David when we are fishing together. Apparently, you're not supposed to talk or laugh while fishing – it scares the fishes.