Are you having issues with Xfinity services? One of the ways you can improve your internet connection is by finding a good mesh router to replace your Xfinity device with. Since Eero is among the most popular mesh routers, we thought that we should give you a full guide on connecting these two devices and explaining if and how that's even possible!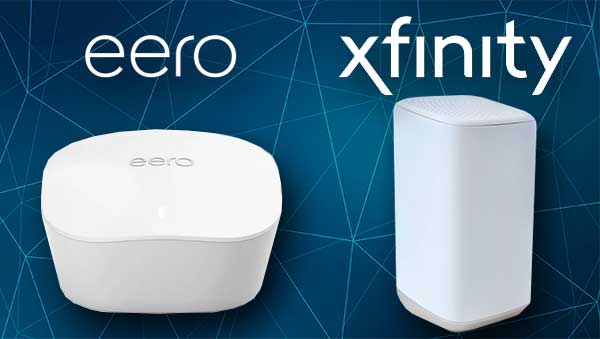 Does Eero Work with Xfinity?
The simplest answer we can give you is yes, Eero mesh routers can be connected to Xfinity devices for the optimal wireless signal. In fact, Eero routers are among the most common option for strengthening internet connection by most internet providers, including Xfinity.
Should You Opt for the Eero Router Instead of Xfinity Devices?
The answer to this question really depends on your preferences and the needs of your household. In general, all Xfinity modems and routers are pretty high-quality devices. They should be able to provide you with a strong signal and are very durable. Thus, you won't have to worry about them not lasting you a long time.
In addition, Xfinity made it much easier for you to use their own devices with their services. That is why the process of setting up an Xfinity router won't take you more than a couple of minutes.
Your Options with Eero Mesh Routers
On the other hand, Eero came up with one of the most powerful mesh routers out there. It's an amazing option for larger households. What's more, in case people in your home frequently perform activities that require more bandwidth, such as streaming and downloading big files, the Eero router will be a perfect choice. So, performance-wise, Eero is a much better option.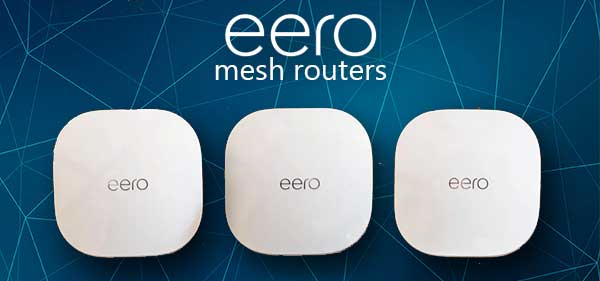 Furthermore, Eero devices became very popular quickly due to the control and flexibility they provide. The features their products come with will be pretty useful to most households, but especially to ones with gamers.
If you don't want Xfinity to have control over your home network, or you want to reduce its monitoring ability, it would be smart to switch to routers from other manufacturers, such as Eero.
However, due to their sublime qualities, Eero products are on the expensive side. Thus, you should be prepared to spend much more money if you decide to opt for the mesh router from this company.
In addition, a mesh router is a much more complicated device. As a result, there is a learning curve, and it would take you a bit more time to set it up. Luckily, the Eero router comes with clear instructions. So, configuration won't take as long as it would with similar products.
How to Connect the Eero Mesh Router to the Xfinity System
The process of connecting the Eero mesh router to the Xfinity internet modem will be the same as with any other mesh router. In order to connect these two devices, you'll have to use the bridge mode feature.
The main purpose of the bridge mode is to restrict the abilities of the Xfinity device. As a result, the next time you need an internet connection, your Xfinity device will allow the Eero router to do all the work. You'll find this feature on the router setup configuration page.
Connecting the Eero Mesh Router to Xfinity
Firstly, you should take the Ethernet cable that came with the router and plug one end into the Xfinity router and the other one into your computer. You should use the port on the router dedicated to the Ethernet cable. In most cases, it will have LAN written below it. Then, you should go to the Xfinity router configuration page.
To do that, you'll simply need to type 10.0.0.1 in the search bar. Next, you should use your user name and password to log in. If you changed your credentials when you first used the Xfinity router, you'll have to type in your new username and password. On the other hand, first-time users will find their credentials somewhere on the router or on its box.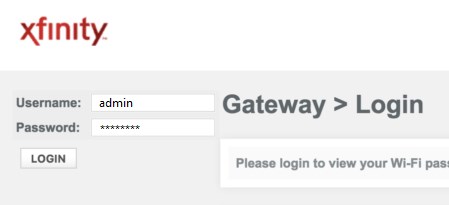 Once you successfully log in, you should look for the Gateway tab. In most cases, it's on the left side of the screen. Next, you'll need to go into the Gateway at a Glance option. You'll then be able to activate the bridge mode on your Xfinity device. Lastly, you should save your changes and exit.
Recommended reading:
Now it's time to set up the Eero mesh router! The process is similar to the one you went through with the Xfinity device. You can leave the Ethernet cord you used before in the LAN port of your Xfinity router. Then, you can unplug the other end from your computer and place it into the WAN port of the Eero device.
You won't have to go through any additional steps as the devices should now work together in providing you with a stable internet connection. In order to make sure that you set up everything properly, you should restart your devices. You can give them a few minutes to properly turn on before testing out the connection.
Final Thoughts on Connecting Your Eero Device to Xfinity
There are so many great ways to speed up your internet connection when using Xfinity services. One of them is by opting for a mesh router to connect to the Xfinity one. Eero routers are among the best products of that kind in the market, which is why choosing them is a great idea!
Hopefully, our article helped you weigh up your options and decide whether to purchase the Eero router for your home. Moreover, we also presented you with a thorough guide on connecting these two devices in just a couple of minutes!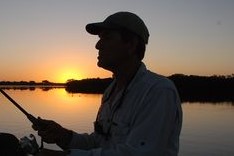 Hey, I'm Jeremy Clifford. I hold a bachelor's degree in information systems, and I'm a certified network specialist. I worked for several internet providers in LA, San Francisco, Sacramento, and Seattle over the past 21 years.
I worked as a customer service operator, field technician, network engineer, and network specialist. During my career in networking, I've come across numerous modems, gateways, routers, and other networking hardware. I've installed network equipment, fixed it, designed and administrated networks, etc.
Networking is my passion, and I'm eager to share everything I know with you. On this website, you can read my modem and router reviews, as well as various how-to guides designed to help you solve your network problems. I want to liberate you from the fear that most users feel when they have to deal with modem and router settings.
My favorite free-time activities are gaming, movie-watching, and cooking. I also enjoy fishing, although I'm not good at it. What I'm good at is annoying David when we are fishing together. Apparently, you're not supposed to talk or laugh while fishing – it scares the fishes.