Google has transformed from only a leading search engine provider to a top multinational technology company.
The brand now offers various services, including online advertising, computer and mobile software, e-commerce, and cloud computing, among many others.
Since 2015, Google has been working with cellular providers and Wi-Fi companies to provide telecommunication services christened Google Fi.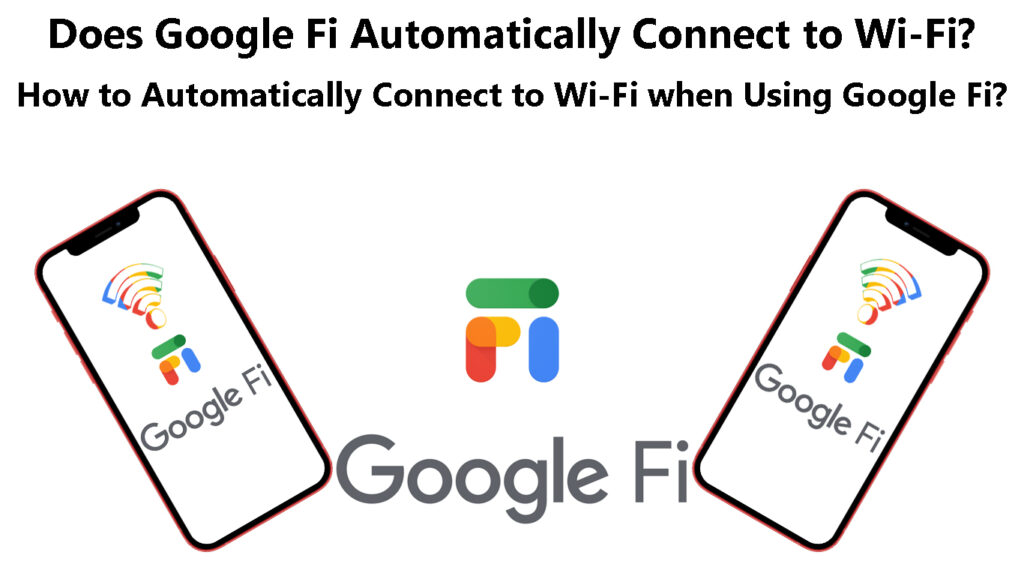 So, What Is Google Fi?
Google Fi is a telecommunication service that includes mobile broadband, SMS, and telephone calls via Wi-Fi and cellular networks.
Launched in 2015, Google Fi is a cell phone carrier run by Google in collaboration with cellular providers like T-Mobile and U.S. Cellular and high-quality Wi-Fi hotspot providers.
Previously known as Project Fi, the service was a preserve for Nexus 6 Android devices but has since evolved to include other smartphones.
The project's primary objective is to provide adequate cellular and Wi-Fi coverage in areas with low signal through intelligent network switching and secure Wi-Fi connections.
The service ensures that supported devices get improved cellular networks and data coverage throughout the country.
Google Fi has become popular recently with the additional support for end-to-end encrypted calls, 5G, Wi-Fi calling, and texting.
Introducing Google Fi
https://www.youtube.com/watch?v=hiG4kmPkCNo
How Does Google Fi Work?
Google Fi works with selected devices to ensure subscribers get adequate coverage wherever their travels take them.
Google has partnered with T-Mobile, U.S. Cellular, and various Wi-Fi providers, ensuring you stay connected as long as you have an active plan.
The service uses intelligent network switching to connect to the strongest network in areas with weak cellular signals or poor Wi-Fi coverage.
Google Fi will switch your device between available cellular networks and automatically connect to open and secure Wi-Fi hotspots in your area, depending on which one has the strongest signal.
Interestingly, you can never tell if your device is using Wi-Fi or cellular signals for calling, texting, and web access since it will always display the "Fi Network" icon.
Your device can switch between carriers and different wireless technologies midway through a call.
Moreover, Google Fi supports Wi-Fi calling and texting, making it possible to place calls and send messages while connected to a secure Wi-Fi hotspot.
Google Fi Explained
Does Google Fi Automatically Connect to Wi-Fi?
Google Fi automatically connects to Wi-Fi but not any open Wi-Fi network available in your area.
The carrier service can only connect to selected secure Wi-Fi hotspots in designated areas.
Google has partnered with high-quality Wi-Fi providers to ensure secure and adequate Wi-Fi coverage in areas with weak cellular signals.
The Wi-Fi hotspots must have the Google Fi symbol or icon, and you must be within range for your Google Fi device to connect to Wi-Fi automatically.
You also require a Google Fi SIM card or eSIM card in your device to connect to available Wi-Fi networks automatically.
Google Fi smartphones use the built-in Wi-Fi assistant feature to search for and connect to secure Wi-Fi networks while securing and encrypting data via VPN.
Recommended reading:
While Google Fi automatically connects to partnering Wi-Fi hotspots, this is not true for most unlocked Android phones.
If you have an unlocked phone, you may need to manually connect to available Wi-Fi hotspots or settle for the T-Mobile cellular network.
Is Google Fi Free?
Like most telco services, the Google Fi service is not free and requires one to buy a monthly plan for calls, texts, and data.
The good news is that monthly plans are relatively affordable, with no activation fees or contracts required.
Besides, all plans are tailored to suit your data usage and come bundled with unlimited calls and texts.
What Are Google Fi Plans?
Google Fi plans start at as low as $20 per month, excluding or including taxes and government fees, depending on the selected plan.
You can switch between plans anytime and at no extra cost, making Google Fi one of the most popular carrier services today.
Google FI Plans
https://www.youtube.com/watch?v=E_rcF7cHWmA
Here's a breakdown of Google Fi plans:
1. Simply Unlimited
The Simply Unlimited plan is the most affordable option for heavy data users as it offers unlimited data to subscribers.
However, data speeds become slower after using 35 GB, and hotspot tethering is limited to 5 GB per month.
Rates start at $20 per month, but at least four people per household or office must subscribe to the plan to enjoy these low charges.
2. Unlimited Plus
The Unlimited Plus plan is the next available option for heavy data users who love to travel and want to stay connected on the go.
Unlike the Simply Unlimited plan, this plan offers unlimited data and unlimited hotspot tethering.
However, data speeds become slower after using 50 GB.
Even though the plan costs $40 per month, subscribers get free international calls, texts, and data in over 200 global destinations.

3. Flexible
The Flexible plan by Google Fi is suitable for "pay as you go" subscribers who want to only pay for what they use.
You get to pay $17 per month plus an additional $10 per GB.
With this plan, you can make free calls and texts from the U.S. to Canada and Mexico.
Google Fi Plans – Are They Worth It
Google Fi Pros
Unlimited calls & texts – Google Fi plans come with unlimited calls and texts to selected global destinations
Adequate Network Coverage – Google Fi automatically switches networks and connects to secure

Wi-Fi hotspots

, ensuring you stay connected
No Activation Fees – Subscribing to Google Fi does not involve contracts or activation fees. Besides, you can switch between plans at no extra cost
Built-in

VPN

– Google Fi uses a built-in VPN to protect your sensitive info and online privacy when connecting to secure Wi-Fi hotspots
24/7 Support – You can contact the support team at any time if you experience service outages or other connectivity issues
Google Fi Cons
Unlimited is not Unlimited – The Simply Unlimited plan is not truly unlimited, with data tethering capped at 5 GB
Data Speeds – Link rates become slower after using 15 GB, 35 GB, and 50 GB, depending on the selected plan
Limited calls – Some calls and texts are restricted to Canada and Mexico
Conclusion
Google Fi is one of the best telco options available today, thanks to its affordable plans and reliable services.
It allows you to make calls, send text messages, and access the web without worrying about network coverage.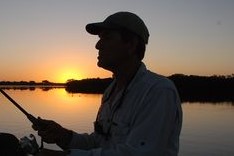 Hey, I'm Jeremy Clifford. I hold a bachelor's degree in information systems, and I'm a certified network specialist. I worked for several internet providers in LA, San Francisco, Sacramento, and Seattle over the past 21 years.
I worked as a customer service operator, field technician, network engineer, and network specialist. During my career in networking, I've come across numerous modems, gateways, routers, and other networking hardware. I've installed network equipment, fixed it, designed and administrated networks, etc.
Networking is my passion, and I'm eager to share everything I know with you. On this website, you can read my modem and router reviews, as well as various how-to guides designed to help you solve your network problems. I want to liberate you from the fear that most users feel when they have to deal with modem and router settings.
My favorite free-time activities are gaming, movie-watching, and cooking. I also enjoy fishing, although I'm not good at it. What I'm good at is annoying David when we are fishing together. Apparently, you're not supposed to talk or laugh while fishing – it scares the fishes.