Have you noticed your EE router flashing yellow light? Do you know what it means?
Well, many users get confused when they see this light on their EE routers because they don't really know what it means and what they should do. 
In this article, we will tell you everything you need to know about the EE router flashing yellow and guide you through the troubleshooting steps to help you fix any issues that may be causing it. We are sure you will have your internet connection up and running by the end of this article.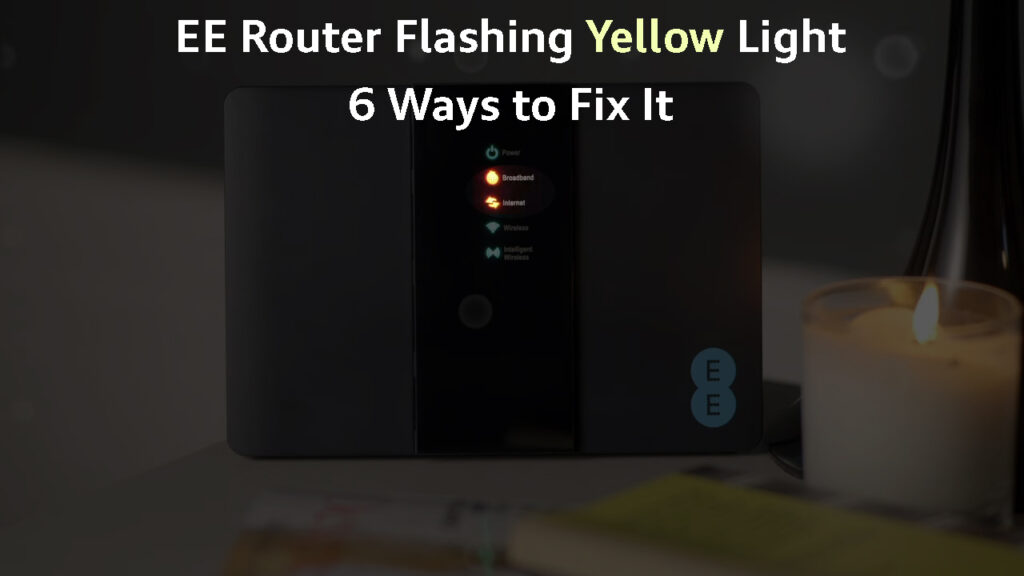 Why Is My EE Router Flashing Yellow?
First of all, some users see the amber color as yellow. This is why many people search for the meaning of the EE router flashing yellow light. This applies to people using EE Bright Box 1 and 2. 
This depends on which LED light is flashing yellow. 
Broadband Light – If you see the broadband light flashing yellow on your EE router, it means that the router is synchronizing with the broadband connection. Although it is normal to see this light, it shouldn't last long. So, if you notice that your EE router is flashing yellow for a longer time, it indicates that there is a problem connecting to the broadband and requires your immediate attention.
Internet Light – When you see the Internet light flashing yellow on your EE router, it means that the router is trying to establish an Internet connection. Once again, this blinking shouldn't last long. So, if you notice that it is flashing longer than usual, it is good to do something about it.
All the other LED lights on your EE Bright Box router should be either flashing or solid green, or you may notice that they are off or red when something is wrong.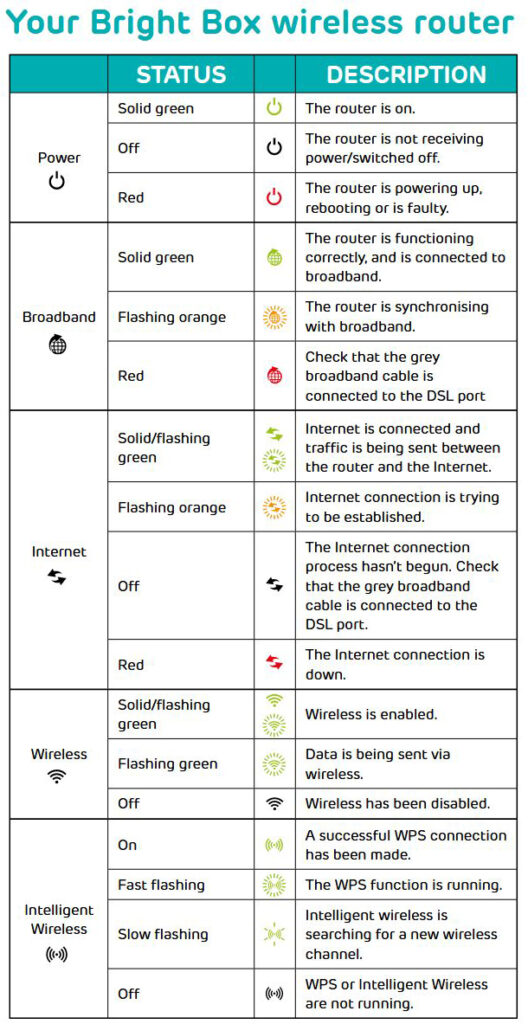 EE Bright Box  – LED light meaning (image credit – Bright Box 1 Quick Start Guide)
If you, on the other hand, have the latest EE Smart Hub, the yellow flashing light means that the hub is connecting to the broadband. This is a normal part of the bootup sequence. If everything is working properly, the light should turn aqua (or blueish) in a few seconds. If it doesn't turn aqua, and the yellow light keeps flashing, it means that there's a problem with your broadband connection.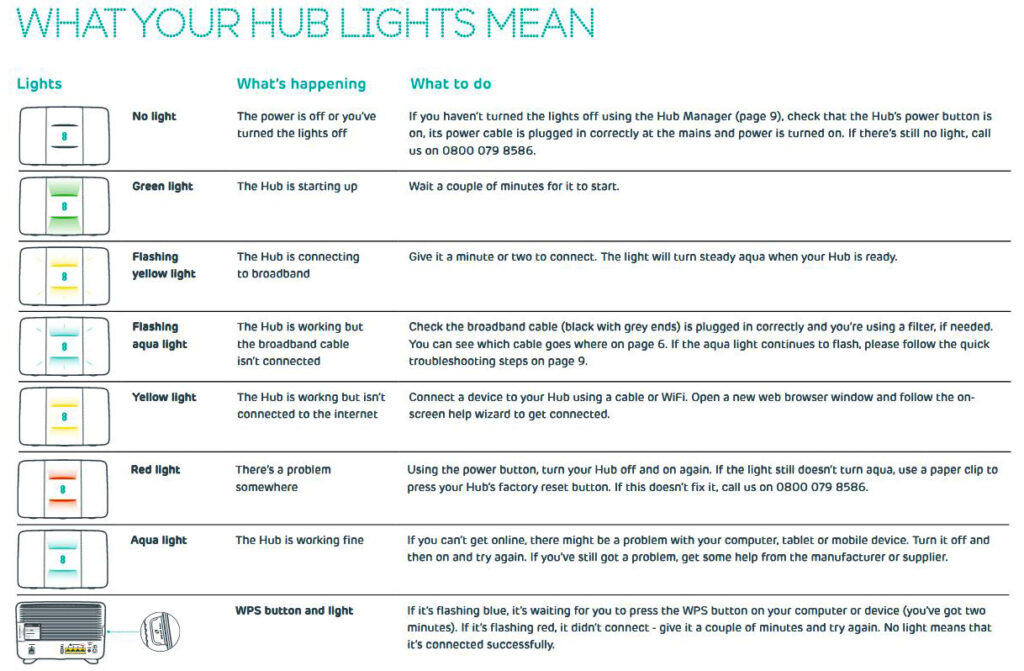 EE Smart Hub – LED light meaning (Image Credit – EE Smart Hub Quick User Guide)
How to Fix the EE Router Flashing Yellow Issue?
To fix a flashing yellow light on an EE router, you can follow the steps described below.
Is Your ISP Down?
If your ISP is down, you will normally experience issues with your internet connection. To check whether EE is down, you can do the following:
Check other online outage maps that can provide real-time information about your ISP including EE.
Contact EE directly. You can either give them a call or contact them over their social media accounts.
If there is no outage, you can continue with the troubleshooting.
Restart the Router
The first thing to do that can easily fix most of the networking problems is a simple router restart. Although you can do it using the power button, we recommend disconnecting the router from the power source.
Simply unplug the power cable from the router and connect it again after a few minutes. Turn the router on, and wait for it to stabilize and boot up completely. After that, you can check whether the yellow light is still flashing on your EE router.
Is Your Broadband Account Activated?
If you are new to EE or you have just moved to a new home, you need to activate your account to use the EE internet.
Check the activation day and your account should be active after that. In case you suspect your account is still not activated, it is advised to wait for at least 24 hours before getting in touch with support.
However, if you are not a new EE user and you haven't moved to a new address, something else is causing the EE router to flash a yellow light. In that case, try the following solution.
Have You Paid Your Bill?
If you haven't paid your bill, EE will most likely put your account on hold. You won't be able to use your internet connection, but you will be notified usually over your email when this happens.
You can log in to your EE account and check if there are any unpaid bills. Everything will get back to normal after you pay the bill.
Check the Cables and Connectors
Checking whether everything is connected properly and whether there are any damaged cables is another thing you should try. If you see a damaged cable or connector, replace it and see whether the yellow blinking light is still there.
You can also check whether the cables are properly and firmly connected and fix any irregularities. After that, check the router lights.
Contact EE Support via Text Message
You can always send a text message to EE and ask for help. All you need to do is text HELP and add your landline number after that. Send it to 60071.
The tech support team will test your connection and find what is causing the problem. If it's necessary for a tech guy to check the problem personally, they will book a slot for you. If the problem can be solved remotely, you can expect a call from their tech team soon. You need to know that they work from 8 am to 9 pm on weekdays, while they finish work at 8 pm on weekends.
Factory Reset Your EE Router
We usually list this solution at the end because this process deletes any custom settings you've made. As a result, you will have to set up the router from scratch. Most people hesitate to perform this factory reset, and this is another reason why we list this as our final solution.
If you are still willing to try it, here is how to do it properly.
Take a pen or a paper clip and press the Factory Reset button.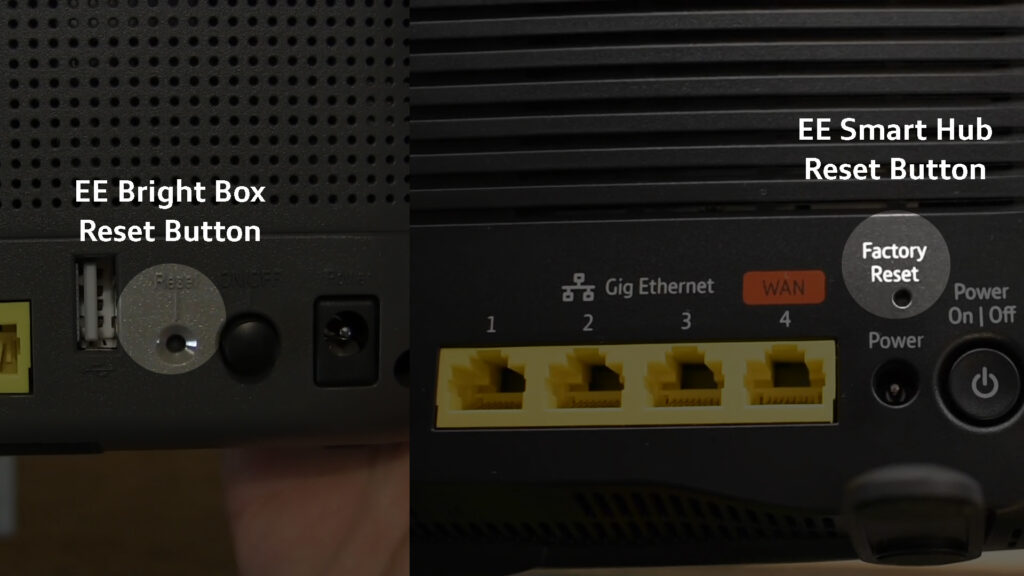 Hold it pressed for 5-10 seconds. The router should reboot shortly after that. When it boots up again, it will be reverted back to its default factory settings.
Now you have to set up your EE router again.
Hopefully, the flashing yellow light will disappear after resetting your EE router.
Frequently Asked Questions
Question: How do I know if my EE router Is working properly?
Answer: One of the ways to confirm that your EE router is working properly is to connect to the internet from several different devices, visit some websites, and see whether the connection is fast and stable. 
Question: Can I use the internet with a flashing yellow light on my EE router?
Answer: Generally, it might be possible to use the internet when the yellow light on your EE router is flashing (if it's caused by some glitch in your router's firmware), but don't be surprised if you experience slow internet speeds, unstable connection, or other connectivity issues. 
Question: Is a flashing yellow light on an EE router normal?
Answer: Long-lasting flashing yellow light on your EE router is NOT normal, but you can notice it in some situations during the boot-up process. Normally, it shouldn't worry you unless it lasts too long. In that case, it is clear that there is either a problem synchronizing with the broadband connection or the router can't establish an Internet connection. 
Question: Is it safe to use an EE router with a flashing yellow light?
Answer: Generally speaking, it is safe to use your router when you see the yellow flashing light. You won't damage the router. However, you can't expect it to work normally, and you have to address the issues causing the yellow flashing light on your EE router.
Final Words
In the end, the flashing yellow light on your EE router can be caused by several reasons, including weak signal, outage, and other connection problems (damaged cables, improper connections, firmware glitches, etc.). 
Addressing any issues that may be causing the EE router to flash yellow is important if you need a stable and reliable internet connection. The troubleshooting steps described in this article should help you fix the problem and get your internet connection up and running.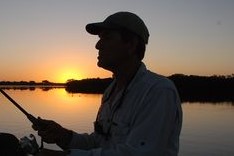 Hey, I'm Jeremy Clifford. I hold a bachelor's degree in information systems, and I'm a certified network specialist. I worked for several internet providers in LA, San Francisco, Sacramento, and Seattle over the past 21 years.
I worked as a customer service operator, field technician, network engineer, and network specialist. During my career in networking, I've come across numerous modems, gateways, routers, and other networking hardware. I've installed network equipment, fixed it, designed and administrated networks, etc.
Networking is my passion, and I'm eager to share everything I know with you. On this website, you can read my modem and router reviews, as well as various how-to guides designed to help you solve your network problems. I want to liberate you from the fear that most users feel when they have to deal with modem and router settings.
My favorite free-time activities are gaming, movie-watching, and cooking. I also enjoy fishing, although I'm not good at it. What I'm good at is annoying David when we are fishing together. Apparently, you're not supposed to talk or laugh while fishing – it scares the fishes.