Installing Wi-Fi at home is currently much easier and more affordable than ever, thanks to the numerous options available.
Many internet companies have invested heavily in establishing the right networking infrastructure for home Wi-Fi connectivity.
Moreover, Wi-Fi and networking equipment are now easily accessible, with some ISPs even offering their customers free modems and routers upon signing up.
Nevertheless, cheap Wi-Fi connections with free equipment do not necessarily translate to better internet connectivity.
After getting the best Wi-Fi deal, some areas in your home might remain uncovered or have poor network coverage. 
Since most ISPs do not guarantee that there'll be no dead zones in your home, it is your responsibility to ensure the extent of Wi-Fi coverage in your space.
You can eliminate dead spots and ensure whole-home coverage by investing in Wi-Fi boosters, repeaters, range extenders, or the more efficient mesh systems.
While repeaters/boosters/extenders can help extend your wireless coverage, they are not as efficient as mesh network systems.
This post compares two leading mesh Wi-Fi systems: Eero versus Google Wi-Fi.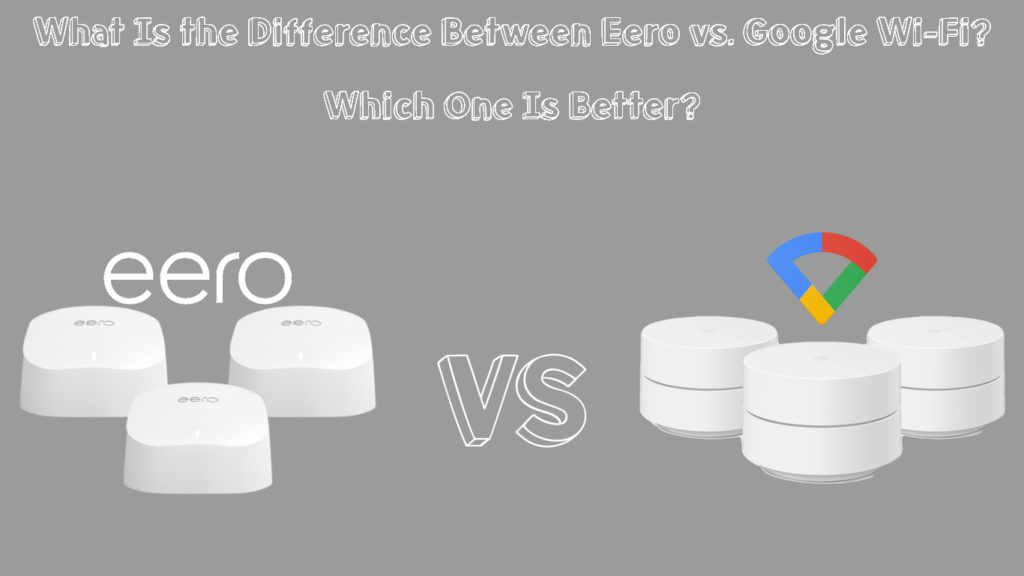 What is Eero Wi-Fi?
Eero is an advanced Wi-Fi system that uses mesh technology to ensure blanket whole-home coverage with fast gigabit connection speeds and more network bandwidth.
This system works with your existing Wi-Fi connection to extend internet connectivity to areas in your home with weak signals or no coverage without using cables or wires.
It comprises several access points that connect to form a mesh-like network and deliver super-fast Wi-Fi to every corner and room in your home, effectively eliminating dead zones.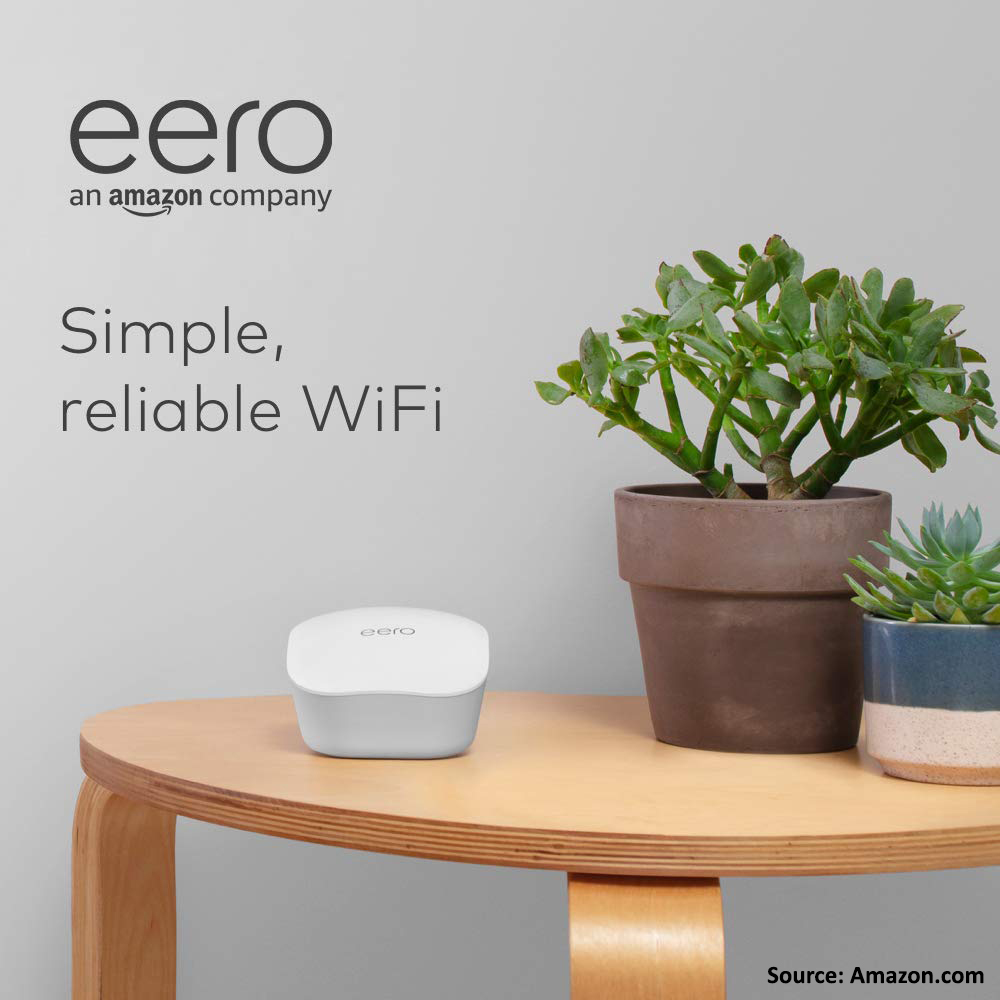 How Does Eero Wi-Fi Work?
Eero works like any other modern mesh Wi-Fi system but it is comparatively better and more efficient.
This autonomous Wi-Fi system comprises several access points linked to each other to form a seamless mesh network under one SSID.
Unlike Wi-Fi boosters and range extenders, the Eero mesh system expands your wireless coverage throughout your home without reducing data throughput or creating a separate network.
It uses a single connection and works under one network name, so you don't have to switch between networks as you move to a different room in the home.  
How to Set Up Eero Wi-Fi
What is Google Wi-Fi?
Google Wi-Fi is a home mesh system that provides fast and secure Wi-Fi connectivity throughout your space by eliminating dead spots.
Like other mesh systems, Google Wi-Fi connects to your wireless network before transmitting internet signals throughout the home, providing blanket coverage.
Since Google Wi-Fi is only compatible with Nest Wi-Fi routers and Google points, installing this mesh system will inevitable replace your traditional home router.
Even though it replaces your router, you still need a modem with an internet connection from an ISP.
Introducing Google Wi-Fi
How Does Google Wi-Fi Work?
Google Wi-Fi works using multiple nodes or points linked to each other wirelessly to provide a strong and stable Wi-Fi signal throughout your space.
These Google Wi-Fi points function as interconnected mini-routers communicating and operating under the same network to ensure reliable Wi-Fi coverage.
They usually come as a pack of three points, and you must place them strategically to expand your wireless network.
Each Google Wi-Fi point covers up to 1,500 sq. ft, meaning three points can provide blanket coverage of up to 4,500 sq. ft.
How to Set Up Google Wi-Fi
Notable Differences Between Eero Wi-Fi and Google Wi-Fi
While Eero and Google Wi-Fi have numerous common features and even function similarly, they have slight differences.
Here are the key differences between Eero and Google Wi-Fi:
1. Design
One notable difference between Eero and Google Wi-Fi is the shape of the nodes.
Eero Wi-Fi beacons are available in three different shapes depending on the model, and they all have a white glossy finish.
As much as Eero beacons are sleek and pleasing, they are not smudge-proof and will always leave your fingerprints all over the casing.
Each beacon has two autosensing and interchangeable Ethernet ports for connecting your modem and hardwiring other devices.
Google Wi-Fi points are cylindrical, with each point providing two Ethernet ports. 
Even though Google Wi-Fi points are white, they are smudge-proof, thanks to their matte finish.
Unlike Eero beacons, Google Wi-Fi points have a built-in nightlight that you can schedule when to turn on automatically.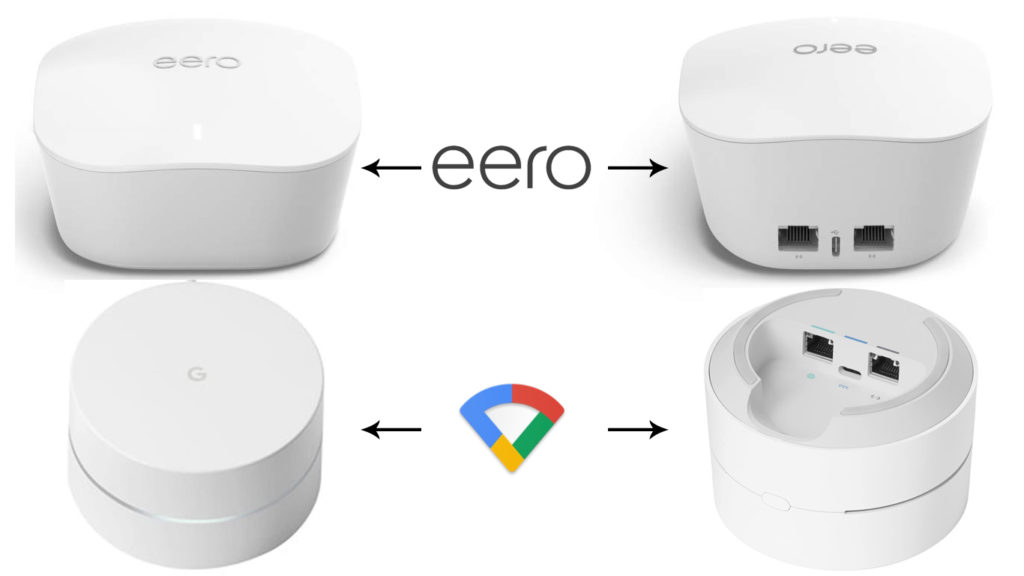 2. Installation
Installing the Eero Wi-Fi system is comparatively easier than setting up Google Wi-Fi. After all, the beacons come ready for use right out of the box.
You only need to install the Eero smartphone app and follow the on-screen instructions. The application will walk you through the steps, instructing you which cords to plug into what ports.
In contrast, installing Google Wi-Fi can be problematic if you are not tech-savvy. 
Even though it has a similar app, Google Wi-Fi assumes you know a bit about mesh systems, meaning it won't provide you with a detailed installation guide.
3. Wi-Fi Coverage
Even though mesh systems like Eero and Google Wi-Fi work to expand your network coverage, they too have a limited range.
The latest Eero Wi-Fi beacons can cover up to 6,000 sq. ft, while Google Wi-Fi points can extend coverage up to 4,500 sq. ft.
Nevertheless, you can increase your Wi-Fi coverage by adding single beacons or points to your network.
4. Maximum Connection Speeds
Supported speeds vary depending on the Eero beacon or Google Wi-Fi point model.
For instance, the Eero Pro 6E supports tri-band Wi-Fi connections with maximum speeds of 1 Gbps+, while Google Wi-Fi delivers up to 1.2 Gbps on the AC1200 model.
Nevertheless, these speeds are only theoretical and may vary depending on actual range, network configuration, number of connected devices, physical obstacles, and interference.
5. Router Compatibility
Google Wi-Fi can only work by replacing your traditional home router. It is not compatible with any other router besides Google routers and devices.
In contrast, Eero Wi-Fi may or may not replace your router. It works using your existing network infrastructure and might be compatible with your router.
6. Security Features
Google Wi-Fi supports WPA2 and WPA3 security standards to safeguard your data and protect your Wi-Fi network. It also has parental control features such as SafeSearch filtering for blocking adult sites.
Eero Wi-Fi has better security features through a subscription service known as Eero Secure. This service offers security tools for ad-blocking and content filtering.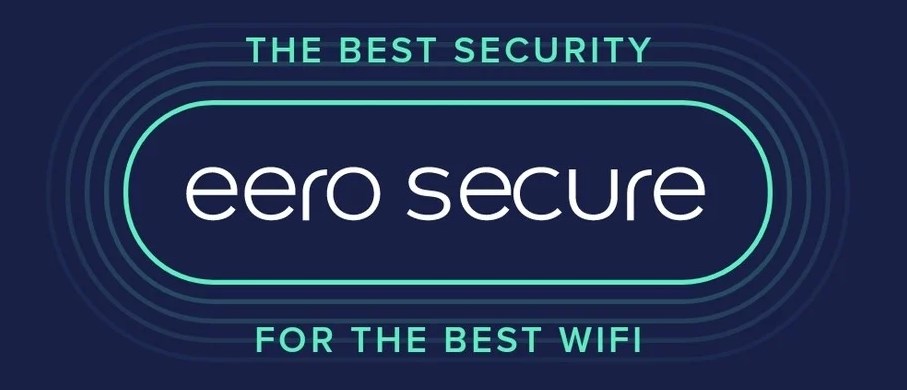 Eero Wi-Fi Pros
Quick and easy installation

Broad Wi-Fi coverage up to 6,000 sq ft

Stable Wi-Fi connectivity with consistent speeds

Supports

beamforming technology

for data transmission

Supports hardwiring

Tri-band Wi-Fi connections

Works with Alexa voice assistant
Eero Wi-Fi Cons
Additional security features are not free

Eero app lacks advanced features

Relatively more expensive
Google Wi-Fi Pros
Google Wi-Fi Cons
Only compatible with Google routers and devices

Complex installation
Eero vs. Google Wi-Fi – Which Is Better?
Choosing between Eero and Google Wi-Fi can be difficult, given that each option has its fair share of upsides and downloads.
If you are looking for fast and reliable whole-home internet connectivity, consider Eero Wi-Fi. This mesh Wi-Fi system is more stable and offers more consistent speeds than Google Wi-Fi.
Besides, setting up and using Eero Wi-Fi is easier thanks to their detailed step-by-step guide, unlike Google Wi-Fi which is somewhat overwhelming.
The only advantage Google Wi-Fi has is that it is comparatively cheaper than other mesh Wi-Fi. Moreover, you don't have to pay to access anti-malware tools and parental controls.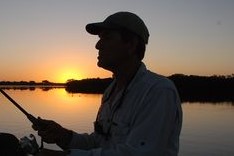 Hey, I'm Jeremy Clifford. I hold a bachelor's degree in information systems, and I'm a certified network specialist. I worked for several internet providers in LA, San Francisco, Sacramento, and Seattle over the past 21 years.
I worked as a customer service operator, field technician, network engineer, and network specialist. During my career in networking, I've come across numerous modems, gateways, routers, and other networking hardware. I've installed network equipment, fixed it, designed and administrated networks, etc.
Networking is my passion, and I'm eager to share everything I know with you. On this website, you can read my modem and router reviews, as well as various how-to guides designed to help you solve your network problems. I want to liberate you from the fear that most users feel when they have to deal with modem and router settings.
My favorite free-time activities are gaming, movie-watching, and cooking. I also enjoy fishing, although I'm not good at it. What I'm good at is annoying David when we are fishing together. Apparently, you're not supposed to talk or laugh while fishing – it scares the fishes.