Wi-Fi calling is an amazing and useful feature that will help you save some money on calls. If you want to make the most of it, be sure to read this article thoroughly. We've prepared step-by-step instructions on enabling this feature as well as fixing problems that may arise.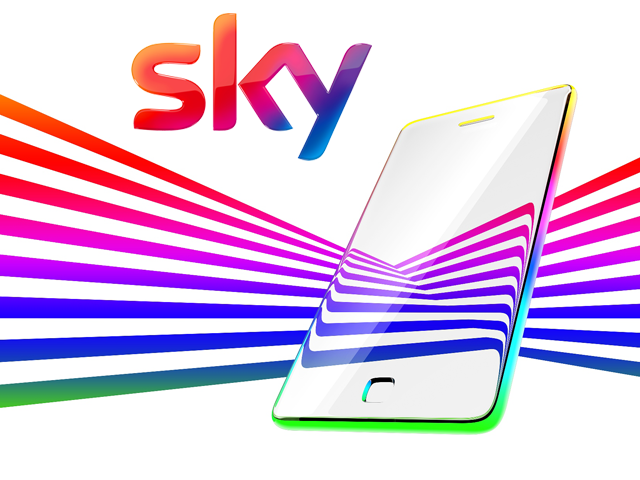 How Does Sky Mobile Wi-Fi Calling Work
Wi-Fi calling enables you to make calls by connecting to the internet. That means your calls will be free of charge. Wi-Fi calling is included in the Unlimited calls and texts plan. If you opted for the Pay As You Use option, standard calls and texts rates would apply. You should keep in mind that any texts or calls you make via Wi-Fi calling won't be displayed differently on your phone bill.
As Wi-Fi calling feature uses the Wi-Fi connection, it won't affect your data allowance that comes with the Sky plan you chose. However, it could count towards your usage allowance or the cap of your broadband provider. Still, Wi-Fi calling is a good option to have, as it doesn't use up too much data. For instance, a half an hour call will use up from 7 to 10 MB.  
Wi-Fi Calling Compatibility
Before you learn how to enable this feature on your phone, you should check whether your device even has Wi-Fi calling option. Here is the list of the phone compatible with the Sky Mobile Wi-Fi Calling feature:
      Apple iPhone SE and iPhone 6 or later with 12.3 iOS or above

      Samsung Galaxy A20e, A40, A51,A70, A71, A90, J4+, Note 8, Note 10, Note 10+, Note 10+, S8 and S8+, S9 and S9+, S10e, S10 and S10+, S20, S20, S20+, S20 Ultra

      Oppo A54 5G, Oppo Find X3 Lite 5G, Find X3 Pro

      Sony Xperia 1, Xperia 5, Xperia 10, Xperia XZ1, XZ2, XZ3, XA2

      Huawei P30, P30 Pro
Enabling Sky Mobile Wi-Fi Calling on an Android
The Sky Mobile Wi-Fi calling feature will only be available for smartphones working on the updated software. That is why you should first check whether there are any updates available for your model. To do that, you'll have to go through settings, find the software section, and search for the update. In case a newer version is available, download and install it on your device immediately. Then, you'll be able to enable Wi-Fi calling.
Turning Wi-Fi Calling On
On some models, such as Samsung Galaxy A7 and J4+ phones, Wi-Fi calling will be turned on by default. For others, you'll have to enable this feature manually.
You can enable and disable Wi-Fi calling on your Android phone in the same section of the settings. You should search for this option under the settings or the device support menu. Once you find it, choose "on" under the Wi-Fi calling menu.
Once this feature is on, your phone will automatically connect whenever a Wi-Fi connection is available, and all of your calls will go through that connection. Wi-Fi calling will remain enabled until you turn it off manually. A great thing about this Sky feature is that it will work properly no matter how weak the signal is.
Enabling Sky Mobile Wi-Fi Calling on an IOS Phone
The process of enabling Wi-Fi calling on an iPhone is pretty similar to the one for an Android phone. Your first step will be updating your phone to the latest available software. You can find out whether there are any new versions available by going to Settings. Then, click on General and choose Software.
Your iPhone will then inform you about the possible updates. You should simply tap on Download and Install, enter your credentials, and agree to the Terms and Conditions. You'll have to give your phone a few minutes to download and install the software.
You'll find the Wi-Fi calling feature in the Settings app. Once you tap on the app, choose Phone, and then Wi-Fi calling. You should slide the button right to turn the feature on. On most models, the button will turn green. You can swipe it left if you want to turn it back off.
Your phone will now use this feature automatically whenever it's connected to Wi-Fi. In case you don't want that, you can turn off Wi-Fi calling and switch it back on only when you need it.
Issues with Using Sky Mobile Wi-Fi Calling Feature
There are a few problems users experience when using the Wi-Fi calling feature. Most of them have to do with poor call quality or frequent call drops. Both of these issues are directly related to the Wi-Fi signal. Thus, you will be able to fix them by addressing your internet problems.
For instance, if your call suddenly drops, chances are you're moved out of the Wi-Fi reach during your call. Therefore, you'll fix the issue by getting closer to your router. Another reason why your call could suddenly drop is the loss of a Wi-Fi connection. In that case, you should restart your router and try again.
To restart the router, you'll simply need to unplug it from the power source. Then, wait for a few minutes and plug it back on. You should give your router a couple of minutes again to start working properly before attempting to make a call once more.
Recommended reading:
What's more, in case too many household members are using up the broadband at the same time, your signal can get weaker during a call. That is why you should check whether anyone in your house is performing online tasks that require more bandwidth.
Some of these tasks are online gaming, streaming,  and downloading larger files. If that's the case, you can wait for them to finish before trying to make a call again.
Finally, your call quality can worsen, or the call could suddenly drop when your phone is trying to switch between two different Wi-Fi hotspots. So, be mindful of that the next time you're leaving the house or moving around while you're talking. Thankfully, you'll be able to get back to your call as soon as your phone successfully switches to one Wi-Fi hotspot.
In Conclusion
There you have it – a complete guide on enabling Sky Mobile Wi-Fi calling on your phone. We provided step-by-step instructions for both the Android and IOS operating systems. In addition, we answered any potential questions you might have. Finally, if you're experiencing any issues, go back to the section of our article that will help you troubleshoot the Wi-Fi calling problems.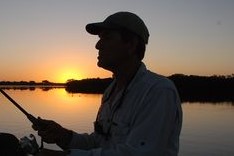 Hey, I'm Jeremy Clifford. I hold a bachelor's degree in information systems, and I'm a certified network specialist. I worked for several internet providers in LA, San Francisco, Sacramento, and Seattle over the past 21 years.
I worked as a customer service operator, field technician, network engineer, and network specialist. During my career in networking, I've come across numerous modems, gateways, routers, and other networking hardware. I've installed network equipment, fixed it, designed and administrated networks, etc.
Networking is my passion, and I'm eager to share everything I know with you. On this website, you can read my modem and router reviews, as well as various how-to guides designed to help you solve your network problems. I want to liberate you from the fear that most users feel when they have to deal with modem and router settings.
My favorite free-time activities are gaming, movie-watching, and cooking. I also enjoy fishing, although I'm not good at it. What I'm good at is annoying David when we are fishing together. Apparently, you're not supposed to talk or laugh while fishing – it scares the fishes.