What is UPnP?
UPnP stands for Universal Plug & Play. It is a set of networking protocols designed and implemented to allow seamless connectivity and communication between different devices on the same network. It is simple to use, doesn't require specific drivers, and works with all kinds of devices and connections.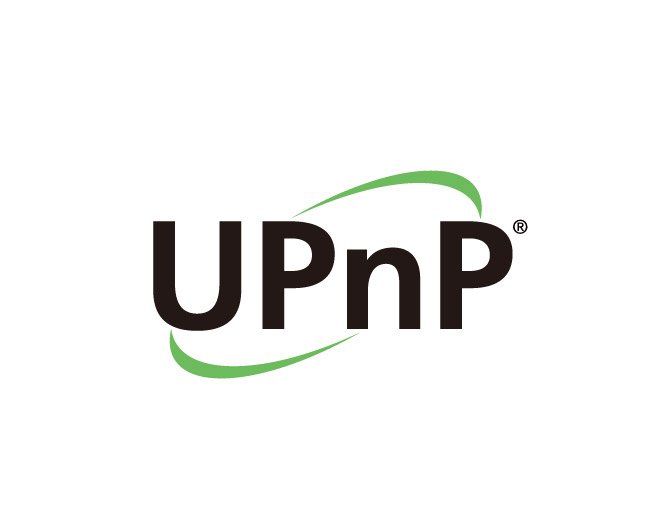 It works with ethernet, Wi-Fi, Bluetooth, Firewire, InfraRed. Any modern media that uses Internet Protocol will work. This flexibility and ease of use make UPnP appealing for SOHO (Small Office/Home Office) applications.
Why do People Enable UPnP?
The main reason people enable the UPnP on their routers is connectivity and ease of use. With this feature, mobile phones, tablets, computers, smart TVs, and different smart household devices can easily connect to the home network. Not only that, but they can discover each other on the home network and work together. 
The other reason most people want to turn on UP&P on their routers is gaming. Gaming consoles like Xbox or PlayStation require NAT type to be set to open or moderate to establish a connection with the game server, and enabling UPnP allows that automatically. If you want to read more about the NAT types and what they do, click here.
However, UPnP doesn't require any authentification, thus presenting a significant security problem. And this is precisely why not all AT&T routers don't support this feature.
Does Your AT&T Router Support UPnP?
AT&T is a phone company and an ISP (Internet Service Provider). They offer their internet services through phone lines (DSL) and fiber optic cables. If your internet comes from a phone line, then you are in luck, and there is a good chance your router will support UPnP, and you will be able to enable this feature. However, due to security issues, AT&T doesn't allow this feature for its fiber optic users.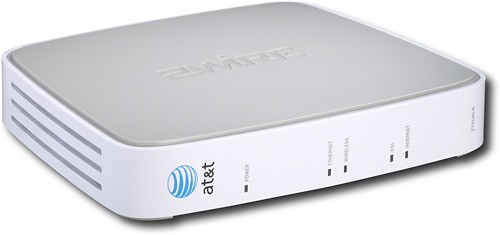 If you are a gamer who falls into the latter category, do not despair. There are still a few things to make it work. Skip to the fiber optics section, and we'll let you know how.
How to Enable UPnP on the AT&T DSL Modem/Router?
Like we mentioned above, if you're getting your internet signal through the phone line, your internet is provided using DSL (Digital Subscriber Line) technology. You should be able to turn on UPnP, but that will also depend on the router's model and firmware (firmware is software in a router used to operate it) you have.
You'll need a device with an internet browser connected to your router via Wi-Fi or ethernet cable for this to work. Any device will do (PC, tablet, mobile.)
To enable the feature, you'll need to access the administrator panel in the router. You can do this through the web browser, but you'll need to know a few things before you do. There are three pieces of information you need to access the router settings:
Router's IP address

Administrator username

Administrator password
Finding out the router's IP address is pretty straightforward. In most cases, it will be default IP printed on a sticker on the back of the router. In rare occasions that is not the case, and you are running Windows on your PC, do the following:
Press the Windows key and then enter "cmd" into the search bar. Right-click on the Command Prompt app than select "Run as administrator." Once the app opens, type in "ipconfig" and press Enter.
The router's IP address will be written next to the Default gateway. Enter that IP address (it should be something like 192.168.0.1 or similar)  into the internet browser's address bar and press Enter.
Recommended reading:
This will open a login page where you will be asked to enter administrator credentials. Default username and password are also printed on the sticker, along with IP address, but if you or your ISP changed them, enter the current ones to access the router's admin panel.
Once inside, look for the UPnP option within the menus. Depending on the model, It should be under "Home network," "Advanced features," or "more settings."

When you locate the feature within menus, flip the toggle switch to ON or check the box (depending on the model.)
What to Do If You Have AT&T Fiber Optics?
If you fall in this category, we are sorry, but there is no way for you to turn on UPnP on your router. However, depending on why you want to do this, there is a solution or two for your problem.
If you want UPnP for connectivity purposes, you could buy another router on Amazon or somewhere else, connect it to the existing AT&T router, and enable the feature on a new device. 
If you're a gamer and want UPnP to change your NAT to open, there are other ways to do that. For example, port forwarding or setting up your console as DMZ.

To find out how to change the NAT type for the console, click HERE. The article describes the options for the PS4, but port forwarding and the DMZ work the same for all devices.
Summary
Will you be able to enable UPnP on your AT&T router or not will depend on the type of connection you have with AT&T. If your internet comes through a phone line (DSL),  it will be a pretty straightforward process of logging into the router using administrator credentials and enabling this feature.
However, if you're getting your internet service through fiber optics, you are out of luck. There is no way for you to enable this feature on your router. But, there is no need to despair.
You can buy a second router in the store, hook it up to AT&T's one, and turn the universal plug and play on the new device. 
If you're doing all this just to change your NAT type to OPEN, try other options in your router, such as port forwarding or DMZ.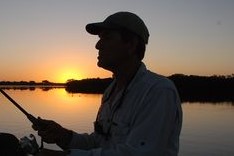 Hey, I'm Jeremy Clifford. I hold a bachelor's degree in information systems, and I'm a certified network specialist. I worked for several internet providers in LA, San Francisco, Sacramento, and Seattle over the past 21 years.
I worked as a customer service operator, field technician, network engineer, and network specialist. During my career in networking, I've come across numerous modems, gateways, routers, and other networking hardware. I've installed network equipment, fixed it, designed and administrated networks, etc.
Networking is my passion, and I'm eager to share everything I know with you. On this website, you can read my modem and router reviews, as well as various how-to guides designed to help you solve your network problems. I want to liberate you from the fear that most users feel when they have to deal with modem and router settings.
My favorite free-time activities are gaming, movie-watching, and cooking. I also enjoy fishing, although I'm not good at it. What I'm good at is annoying David when we are fishing together. Apparently, you're not supposed to talk or laugh while fishing – it scares the fishes.