Ok, so the thing is that even after so much advancement in making as much effort as possible to go wireless, it turns out that cable still works better. But that won't stop your Ethernet cable connection from going haywire every now and then.
If even after connecting your Ethernet cable, you have no access to the internet, allow us to show you the best ways to sort this issue out.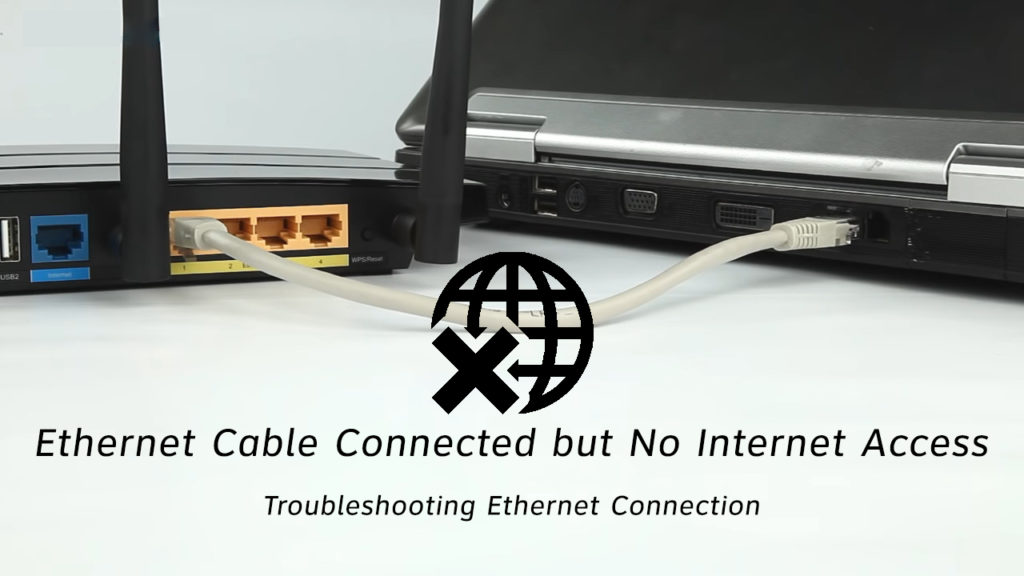 Let's Go with the Basics First
Check, if the

power's out

or something. See, if the

cables are connected properly

with everything they need to be connected with. Are the lights on the router/modem blinking? Try using the

other port

for ethernet. Everything cool? Ok, then.
So, now that the basic solutions are no help to us, let's delve deeper and see if any of the following solutions are working. Hopefully, you won't need to buy a new cable or call your ISP people or something.
Check Ethernet Situation (Turn Off Your Wi-Fi)
Ok, know that this step is NOT going to help you in a direct way. It is only going to tell you where the problem lies. See, if you have both – Ethernet cable connected and Wi-Fi turned on. Your device will automatically give priority to the cabled one.
Turn Wi-Fi off and see if there is still connectivity showing. This will tell you whether there is a fault in the cable or in your connection.
Then, we can take appropriate measures.
Try Restarting Your Computer (And Your Router)
Ok, so do this
Turn off the device first

Then,

turn off the router and the modem

, and remove them entirely away from the power source

Cool, now leave them be like that for a few minutes

Reconnect all of them back to the power source and turn them back on

See if you now have internet access

Broken Cables!
It seems pretty simple but hang on, let's just try this – check if the cable is broken. Change the primary cable with another one, and see if that one is working. You might not have a spare one on hand, but if you do, then absolutely try that first.
Recommended reading: What is RG6 Coaxial Cable Used For? A Detailed Guide to RG6 Coaxial Cables
Try having those special routers installed – those with special switches just for the purpose of checking on faulty cables.
Bad Router, Bad, Very Bad Router!
Ok, so here's a very weird situation – some routers just disconnect the access to the internet to wired connections randomly Restart yours, and see if your internet is back. Consider buying a better router if this one doesn't work.
Check if this thing is enabled or not.
(Windows)
Type '

Network Connection

' in the search bar

Check the

Ethernet

Status

If it is disabled, right-click on it

Pick

Enable
(macOS)
Click on the

Wi-Fi

icon first

Go to

Network Preferences

All the wired and wireless networks shall be displayed

Check if

Ethernet

is disabled

Enable

it

Unidentified Network
Enabling the Ethernet didn't work? Maybe your device doesn't recognize that network for some reason. That can happen in Windows, but you can fix it easily:
Go to

Network Connection

Right-click on

Ethernet Network

Click

Disable

and then

Enable

This should fix this particular issue and may bring back your internet access
If your DNS settings are messed up, then man, that needs to be taken care of ASAP. Also, before changing these settings to public servers, try writing the original server address somewhere safe in case you want to revert back to them.
(Windows)
Click on

Win

key with

R

key, simultaneously

Now, type '

ncpa.cpl

' and hit enter

Right-click on whatever network connection you are using (Ethernet or Wi-Fi) and select

Properties

Double Click on

Internet Protocol Version 4 (TCP/IPv4)

Make sure that both,

obtain an IP address automatically

and

obtain DNS server address automatically

are selected. Then, hit

OK

(skip this part if they already were)

If this doesn't work, then select

Use the following DNS server addresses

. Now, set the server addresses to Google Public DNS Server Addresses (8.8.8.8/8.8.4.4)

Hit

OK

and see if this does the trick
VIDEO TUTORIAL – How to Change DNS Server in Windows 10
(macOS)
Apple

Menu >

System preferences > Network

If the lock icon is well, locked then click on that to make changes, when prompted to authenticate it, enter the password

Select the proper connection (Wi-Fi or Ethernet)

Hit

Advanced

Select

DNS

tab

Tap on

(+)

to add or replace with Google IP addresses

For IPv4 it's 8.8.8.8 and/or 8.8.4.4

For IPv6 it's 2001:4860:4860::8888 and/or 2001:4860:4860::8844

Click

OK > Apply
VIDEO TUTORIAL – How to Change DNS Server on macOS
Reset Your Network Settings
This tip is basically like kicking your TV and seeing it work again somehow. Let's do this then
(Windows)
Press

Win

key with

R

key

Type in '

cmd

' and then, press

Ctrl + Shift + Enter

Enter these commands
Ipconfig /flushdns
Ipconfig /renew
Ipconfig /registerdns
Close the window now, and restart your computer
(macOS)
(Method #1)
Go to

System Preferences > Network

Select your connection

Click on the

(-)

icon

Click on

Apply

Now, click on the

(+)

icon and then re-add your selected connection
(Method #2)
If the first method hasn't worked try this slightly harder one

Turn off

Wi-Fi

Click

GO > Go to Folder

Enter

/Library/Preferences/SystemConfiguration/

in that text field and hit

Go

Select these five specific files
com.apple.airport.preferences.plist
com.apple.network.identification.plist
or
com.apple.network.eapolclient/configuration.plist
com.apple.wifi.message-tracer.plist
NetworkInterfaces.plist
preferences.plist
Backup all five files on desktop if you want

In their original location, right-click on files and select

Move to Bin

If it asks for a password to delete, enter your password

Restart Mac and turn your Wi-Fi on

VPN
Try using some recognized VPNs. They can automatically connect you to their VPN servers while also providing you with great privacy and anonymity.
Check (and maybe update) Your Drivers
Drivers are updated automatically, but if you want to make it sure by your own hands, then do this
(Windows)
In the

taskbar

, inside the

search box

, type

device manager

and select

Device Manager

Look for Network Adapters, and select your Ethernet adapter from the list.

Go to the Driver tab, and click on

Update Driver

Select

Search Automatically

for updated driver software

Hit

Update Driver

If you can't find any through this method then you will have to search for the right driver on the manufacturer's website and follow their instructions
VIDEO TUTORIAL – How to Update Ethernet Driver in Windows 10
(macOS)
Go to

System Preferences > Software Update

Any available updates shall be present here if you lack any
Disable Any Security Software
If you want to go there, then try going there. it's one of the things that sometimes block internet access, so we are listing it here. Here's how to disable the security:
(Windows)
Go to

Windows > Settings >Privacy & Security > Virus & Threat Protection > Manage Settings

Switch off the

Real-Time Protection
(macOS)
Go to the

spotlight

search box

Type down the antivirus name you want to turn off

The icon will now display on the screen

Click it to go to the program's interface

Search for 'Stop/Disable/Turn Off'

Click that

If asked, confirm the prompt
If Neither the Ethernet nor the Wi-Fi Gives You Internet Access!
Yep, that happens sometimes, let's see what causes this and how to fix that in the easiest terms –
The most common reason could be a

botched internet configuration

. To fix it, you must have the router's interface or its app and the ISP-provided

username

and

password

. Go to the

Quick Router Setup (or something similar)

. Here you'll be able to re-run the initial configuration wizard, using proper info. Once you finish the process, you may gain access to the internet.

If there is a problem inside your

modem

, then you can't do much besides restarting the modem. If you think this needs more than that, contact your ISP for support.

Your machine could be

added to the

blocklist of your router

. Don't sweat upon it, it could happen for weird reasons. Just

access the interface of the router

, select the device that is blocked from the list and select

Remove device from Blocklist

There is a

Parental Control

enabled! Access the router app, and then either disable the scheduled internet access or remove your device from the list.
A Few More Tricks to Sort out the 'No Internet Access Despite Ethernet Connected' Issue (Mac Only)
Renew Your Lease
Restart Mac.

Go to

System Preferences > Network

Click

USB 10/100/1000 LAN

connection from the left panel.

Click the

(-)

icon in the bottom left and then hit

Yes

.

Now disconnect the Ethernet cable from your Mac, and then reconnect it.

Click on the

(+)

icon now and select the interface as

USB 10/100/1000 LAN

from the drop-down menu.

Enter your service name and tap on

Create

.

Now, go to the

Advanced

tab and select

TCP/IP

.

Click on the

Renew Lease

button.

Hit

Apply

. This should work. If it doesn't…
Renew Your Lease, Again
Go to

System Preferences > Network

Create a new location and delete every connection except for the Ethernet one

In the

Advanced

section, under

TCP/IP

, select

Renew Lease

again

This should now work. If it doesn't…
Network Diagnostics
Go to

System Preferences > Network

Click upon

Assist Me

and go to the

Diagnostics

Section

On

Network Diagnostics

, you can verify your Ethernet connection

Through this, you can resolve your issues automatically

If there is a connection issue, follow the instructions on the screen

If it still doesn't work, maybe try

resetting the router
In Conclusion
I came into this tech world keeping a 'hackerman' persona in my head, fancying helping my country and defeating evil communism by adding 1GB of RAM against China or something.
Didn't know most of it was just readjusting cables and clicking on all tabs one by one to see if things now work or not, it's not that adventurous as movies have made us all believe.
Anyway, if you have no internet access despite your Ethernet cable being connected to your computer, these were all the simple steps a regular person like you and me could have taken. If none of these steps work, you may have to call professionals to seek the problem out.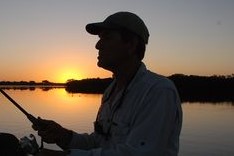 Hey, I'm Jeremy Clifford. I hold a bachelor's degree in information systems, and I'm a certified network specialist. I worked for several internet providers in LA, San Francisco, Sacramento, and Seattle over the past 21 years.
I worked as a customer service operator, field technician, network engineer, and network specialist. During my career in networking, I've come across numerous modems, gateways, routers, and other networking hardware. I've installed network equipment, fixed it, designed and administrated networks, etc.
Networking is my passion, and I'm eager to share everything I know with you. On this website, you can read my modem and router reviews, as well as various how-to guides designed to help you solve your network problems. I want to liberate you from the fear that most users feel when they have to deal with modem and router settings.
My favorite free-time activities are gaming, movie-watching, and cooking. I also enjoy fishing, although I'm not good at it. What I'm good at is annoying David when we are fishing together. Apparently, you're not supposed to talk or laugh while fishing – it scares the fishes.