Wi-Fi technology has undoubtedly revolutionized how people access the internet. You can connect your mobile device to a wireless local area network and conveniently browse the web. 
You only need to visit a public Wi-Fi hotspot near you to complete your connection and access the network.
A hotspot in Wi-Fi technology is a private or public physical location, such as a hotel, a café, a coffee shop, or an airport, where you can wirelessly connect to the internet without relying on your phone's data plan. 
The access point features a router connected to an ISP (Internet Service Provider) that transmits Wi-Fi signals to end-users. Public hotspots are usually open and don't require payment, while others need you to subscribe to a plan.
Fon Wi-Fi has emerged as one of the largest Wi-Fi networks globally. It has over 23 million Wi-Fi hotspots and counting spread worldwide.
This post explains everything you need to know about Fon Wi-Fi. Keep reading to find out more.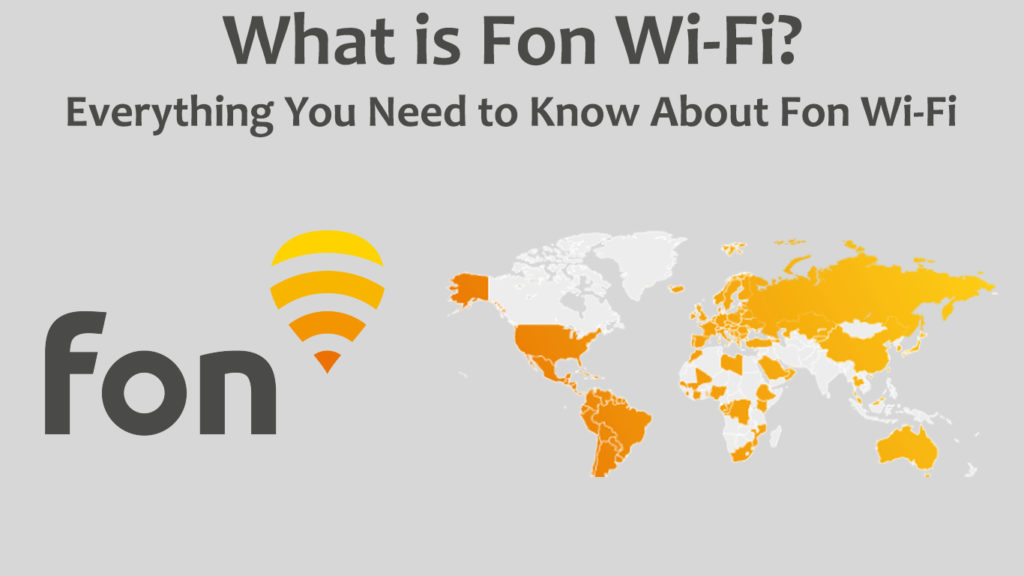 What Exactly Is Fon Wi-Fi?
Fon Wi-Fi is a global Wi-Fi community that shares its wireless network bandwidth with other users via social routing. 
As the name implies, social routing is a phrase used to describe the concept by which internet users freely share their wireless access points with others.
Fon Wi-Fi is an excellent example of a community that uses social routing to provide internet access to all.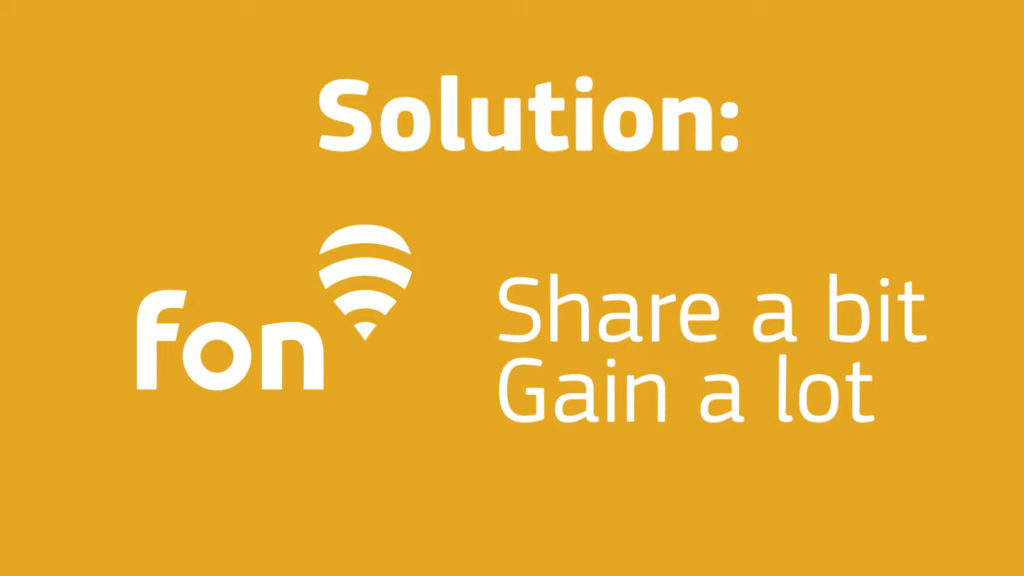 This concept is the brainchild of Fon Wireless Limited, a for-profit company headquartered in Madrid, Spain. The company has millions of Wi-Fi hotspots (worldwide) called Fon Spots.
Fon Wireless has partnered with mobile providers and telco operators to set up Wi-Fi routers in various locations, effectively setting up Wi-Fi hotspots (Fon Spots) for members to use at a fee or free, depending on their membership level.
The goal is to keep people connected to the web regardless of their location by allowing Wi-Fi sharing. Fon Wi-Fi aggregates residential and public Wi-Fi footprints and facilitates interconnection between various Wi-Fi networks.
What Is Fon Wi-Fi?
A Brief History of Fon Wi-Fi
Fon Wireless Ltd, the company behind Fon Wi-Fi, started in 2006 in Madrid, Spain, under the tutelage of Martin Varsavky. The company has grown in leaps and bounds and now has several subsidiaries in the UK, the United States, Germany, France, Brazil, and Japan.
Fon Wi-Fi attracted over 9,000 members to its community network in its first month of inception. By 2008, Fon had over 400,000 Wi-Fi hotspots worldwide as smartphone penetration and wireless internet demands increased rapidly.
The year 2011 was a significant milestone for Fon Wi-Fi as the company surpassed the 3 million mark in Fon Spots globally. This development resulted from the growing demand for Wi-Fi connectivity, with over 1.2 billion people having a Wi-Fi-enabled device worldwide.
In 2014, Fon increased its reach across all five continents with over 14 million Wi-Fi hotspots worldwide. The company partnered with various telco operators and mobile providers to set up these Fon Spots.
2016 and 2017 saw Fon Wireless hit the 20 million mark in Wi-Fi hotspots. The company also launched the Fontech software application in 2017 to aid Wi-Fi management and operation.
How Does Fon Wi-Fi Work?
Fon Wi-Fi networking community members are "Foneros", while the routers used to establish a connection are "La Foneras". 
You must own a "La Fonera" router to connect to the Fon wireless access point. Fon Wi-Fi works by providing its members ("Foneros") with two separate dedicated public and private encrypted Wi-Fi signals transmitted via "La Foneras". 
The private signal is for personal use by a single user, while the public signal is for other members and visitors to the wireless network. 
Members can opt to share their wireless connection with others in exchange for free remote usage whenever they are within a Fon Spot. 
In essence, allowing other members in the Fon community to share your bandwidth gives you a free pass to use Fon Spots created by other "Foneros".
The point is to create one global Wi-Fi network, and everyone who contributes to the crowdsourced network connects for free, but one needs to purchase a "La Fonera" (router) to access Fon Wi-Fi. 
"Foneros" can also opt not to share their network but have to pay a fee to connect to Fon Wi-Fi.
Fon Wi-Fi Membership Levels
Becoming a Fonero is easy. You can become a member by purchasing a La Fonera router and plugging the device into your internet connection or by signing up with a partnering Telco.
Fon Wi-Fi has three membership levels, including:
Linuses

: These are Foneros who share their Fon Wi-Fi in exchange for free internet access whenever they are near a Fon Spot or access point.
Aliens

: These members don't share their Fon Wi-Fi but have to pay a fee to access the internet from nearby Fon Spots.
Bills

: These are Linuses who earn 50 percent of what Aliens pay to use Fon Wi-Fi. They also receive a percentage of net revenues from purchased router sales via their created Fon Spots.
Is Fon Wi-Fi Free?
Fon Wi-Fi is not free, at least in the initial phase of membership. You need to buy a La Fonera router to become part of the community. 
Once you get your router, you have to connect it to your broadband internet connection from a partnering ISP or telco. All these offerings (buying a router and internet plan) cost money.
The only reprieve is that you can access Fon Wi-Fi for free anywhere within Fon Spots if you opt to share your internet with other Fon members.
If you decide not to share your internet with other members, you have to pay a fee to access Fon Wi-Fi and stay connected.
How to Get Free Fon Wi-Fi?
Fon Wi-Fi does not have free internet plans. However, the company behind Fon Wi-Fi offers free trials to users aspiring to join the network. 
The free trial is only available at selected locations, and lasts for only 15 minutes, giving you a taste of what you should expect when you join the Fon Wi-Fi community.
Another option to access Fon Wi-Fi for free is to search for a promo code from the company. You need to download and install the Fon Wi-Fi app (iOS/Android) on your tablet or smartphone for this option to work.
Fon Wi-Fi App
Fon Wi-Fi is free for members who gladly share their Fon internet connection with other community members. You can access Fon Wi-Fi wherever there is a Fon Spot as long as you are a Linus member.
Is Fon Wi-Fi Available Globally?
Yes, Fon Wi-Fi is available globally. The community has over 23 million Wi-Fi hotspots in selected countries worldwide.
Fon Wireless Limited has partnered with several mobile operators and telco providers internationally to increase the company's global reach.
These global partners include Deutsche Telekom, BT, AT&T, SFR, NOS, SoftBank, Proximus, Netia, HT, Vodafone, Telstra, Cosmote, Telekom Romania, KPN, and Oi.

Fon partners
Countries with Fon Wi-Fi access include Spain, the US, the UK, France, Portugal, Japan, Brazil, Germany, Poland, the Netherlands, Greece, Romania, Hungary, Australia, Italy, and South Africa. 
Where to Find Fon Wi-Fi Hotspots?
With over 23 million Wi-Fi hotspots, locating a Fon Spot nearby is relatively easy. You only need to check the Fon map on your phone or pc browser to see the nearest Wi-Fi hotspot. 
You cannot connect to the map in offline mode since it uses your location to display the nearest Fon Spots. You must be online via your mobile data or alternative internet plan to see available hotspots.
Selecting a particular hotspot on the map will let you see how far it is away from you. When you get close enough to the Wi-Fi hotspot, your device will connect automatically. Ensure you keep "auto-connect" on to complete the connection automatically.
How to Connect to Fon Wi-Fi on an Android or Apple Device?
As long as you are a Fon community member, connecting to the Fon Wi-Fi network on your Android or Apple device does not have to be complex. Besides, you can simultaneously connect to multiple devices (a maximum of 3) without issues.
Here are the steps:
Download and install the Fon Wi-Fi app

Create an account by entering your email and creating a password

Purchase a pass via the app (prices range depending on your location)

Your device will connect to the nearest hotspot automatically

Follow the above steps to connect your other devices
Note: Plans range for a given number of minutes, hours, or days. You don't have to buy a plan if you are already a Linus member and customer of a partnering provider.
How to Connect to Fon Wi-Fi on a PC?
Connecting to Fon Wi-FI on your laptop or desktop is equally easy, but you won't be using an app this time. Instead, you'll log in to your Fon account via your computer's browser.
Follow these steps to connect to Fon Wi-Fi on your PC:
Click the Wi-Fi icon on your computer's taskbar

Choose the Fon Wi-Fi signal and connect

Open your preferred

web browser

(a Fon login page will appear)

Create a new account if you are not a member

Enter your login credentials if you are a Fon member

Follow the prompts to purchase a pass

A new browser window will pop up verifying your connection
How to Disconnect from Fon Wi-Fi?
If, for some reason, you want to disconnect from Fon Wi-Fi, you can easily do so by switching off the Wi-Fi setting on your device.
Here are the steps:
Go to the Settings app

Tap Network and Wireless

Slide the Wi-Fi button to the left to turn it off

You can also tap on Wi-Fi to view more options

Select the connected Wi-Fi network and tap on Forget to delete it from your saved networks
Is Fon Wi-Fi Secure?
Since Fon Wi-Fi is one extensive global wireless network, some customers might understandably have security concerns about connecting to this platform. After all, it is easy for a hacker to intercept wireless signals and monitor your traffic.
Fortunately, Fon Wi-Fi is exceptionally secure. Fon Spots comprise two separate signals, with each signal dedicated to a specific network for enhanced security. Besides, you have to log in by entering your password before you can access Fon Wi-Fi. The login process is SSL encrypted and secured to keep hackers at bay and protect your confidential data.
The home signal has a firewall that monitors incoming and outgoing traffic, effectively preventing suspicious or unauthorized access.
Fon Wi-Fi Pros
Almost Free Internet Access
Fon Wi-Fi is almost free for its members. You only need to buy a La Fonera router and share your connection with other users to enjoy free unlimited internet access wherever there is a Fon Wi-Fi hotspot. The only expense here is the router.
Wide Network Coverage
Fon Wi-Fi is available across the world. Whether you are in the United States, Europe, Africa, South America, or Asia, you can be sure of locating a Fon Wi-Fi hotspot nearby.
Affordable Plans
If you intend to connect to Fon Wi-Fi without sharing your network, you must buy a pass. Fortunately, Fon Wi-Fi data plans are relatively affordable and available for a given number of minutes, hours, or days, depending on your needs and budget.
Secure Network
Fon Wi-Fi is exceptionally secure. The platform uses SSL encryption to secure it from hackers and unauthorized access. Moreover, each signal has a firewall to monitor incoming and outgoing traffic and keep intruders at bay. 
Supports Multiple Devices
You can connect up to three devices at once on the Fon Wi-Fi network. This option enhances flexibility and improves productivity, especially when working on large projects.
Fon Wi-Fi Cons
Limited Speeds and Performance
Do not expect fast speeds on the Fon Wi-Fi network. The data transmission rates are adequate for regular browsing and cannot support heavy streaming and online gaming.
Wi-Fi Access is Not Free
Fon Wi-Fi is not entirely free. You have to buy a router or purchase a pass to access the internet via this wireless network.
Conclusion
Fon Wi-Fi has grown to become quite popular in recent times. It allows you to connect and access the internet whenever and wherever you are at affordable rates. The network is highly secure, preventing hackers from intercepting your sensitive info. 
If you are looking for a global wireless network with a difference, consider joining the Fon Wi-Fi community.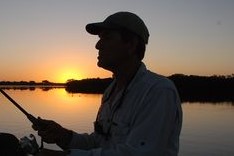 Hey, I'm Jeremy Clifford. I hold a bachelor's degree in information systems, and I'm a certified network specialist. I worked for several internet providers in LA, San Francisco, Sacramento, and Seattle over the past 21 years.
I worked as a customer service operator, field technician, network engineer, and network specialist. During my career in networking, I've come across numerous modems, gateways, routers, and other networking hardware. I've installed network equipment, fixed it, designed and administrated networks, etc.
Networking is my passion, and I'm eager to share everything I know with you. On this website, you can read my modem and router reviews, as well as various how-to guides designed to help you solve your network problems. I want to liberate you from the fear that most users feel when they have to deal with modem and router settings.
My favorite free-time activities are gaming, movie-watching, and cooking. I also enjoy fishing, although I'm not good at it. What I'm good at is annoying David when we are fishing together. Apparently, you're not supposed to talk or laugh while fishing – it scares the fishes.