Frontier is an internet service provider that offers a variety of routers to its customers. To provide its users with top-notch services and internet speeds, Frontier gives them carefully selected modems and routers. The latest Frontier internet plans offer the latest eero routers that can guarantee a fast and reliable internet connection in every corner of your home.
However, if you are seeing the red globe on your Frontier router, you most likely have a router produced by Arris (DSL Voice Gateway). In this article, we will try to explain what this red globe means on your Frontier router and what you can do to fix the problem.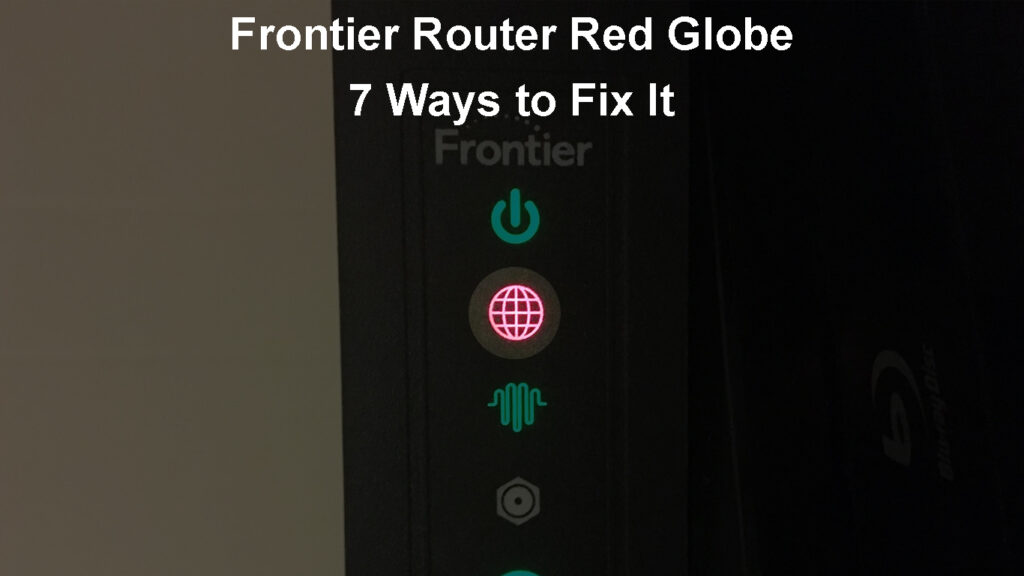 What Does the Red Globe on My Frontier Router Mean?
First of all, the globe icon on your Frontier router represents the Internet light.
Under normal circumstances, when there are no issues, this LED light should be SOLID BLUE. This means that the Broadband Internet connection is active and fully functional.
This LED light will be OFF when there is either no Broadband Internet connection or the router is turned off.
What interests us the most is what it means when the Internet light is red. Well, if you see this light being SOLID RED, it usually means that the authentication has failed or the router didn't get an IP address.
7 Ways to Fix the Frontier Router Red Globe Issue
The following solutions should help you fix the Frontier router red globe issue. Just make sure to follow the steps closely.
Is There an Outage?
An outage is the most frequent reason for the red globe on your Frontier router. This is why you need to check this first.
Use the Automated Troubleshooting Tool
Frontier offers an Automated Troubleshooting Tool to their customers. The Frontier subscribers can use this tool when they have problems with their internet connection.
To use it, you need to sign in to your Frontier account and follow the instructions. The Automated Troubleshooting Tool will check all your services and will make all the necessary tweaks and fixes if anything doesn't work properly.
In most cases, this should fix the problem, but if the problem persists, you should try the next solution.
Is There an Authentication Issue?
You have to use a Frontier router when you activate their service for the first time. Frontier generally supports routers issued by them. The problem is that a non-Frontier router may be incompatible with all their services.
The best thing to do here is to get in touch with Frontier customer support and ask them whether your account is activated.
If the account is activated, move to the following solution.
Check All the Cables
Before you start troubleshooting the issue, it is good to check all the cables and connectors. For everything to work fine, all the cables should be properly connected, they mustn't be damaged and they must be firmly inserted into the correct ports.
If you notice anything suspicious, either reconnect the cable or replace it if it's damaged.
After you do that, check whether the red light is still there.
Restart Your Frontier Router
Restarting the router is something you need to do whenever you are experiencing problems with your network. This process will clear any glitches that are causing the problem by clearing the router's cache memory.
You can do this by simply turning off the router or you can unplug the power cable from the router. We prefer the second method. Leave it disconnected for at least 15-30 seconds and then turn it on again or plug the power cable in.
Wait till the router boots up completely, and then check whether the red light is still there. Hopefully, it will turn blue.
Power Cycle Your ONT
This is another simple and effective solution. It works only if you're subscribed to one of the fiber plans.
You can power cycle the ONT by disconnecting it from the power source.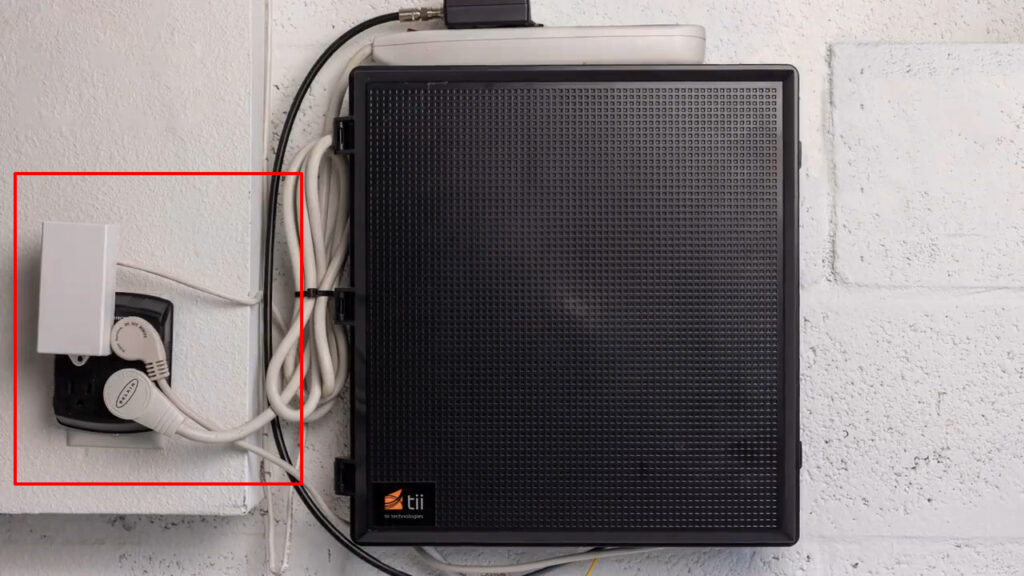 NOTE: If your ONT has a battery backup you will have to disconnect the battery as well by removing one connection or lead.
Leave it without power for about 5 minutes. After that, you can connect it again and after half a minute connect the battery again. It will take around 5 minutes for all the services to get restored.
After that, you should check the LED light on your Frontier router and see whether this has fixed the problem. If you are still having the same issue, it is time to get in touch with support.
Contact Frontier Support
If nothing else works, you need to contact Frontier support and explain the problem in detail.
You can get in touch with them via their website where you have several different options like chat, email, or phone.
Their support team can easily check your connection, test the signal levels, and fix the issue remotely. In some cases, they can give you some basic troubleshooting advice to help you get rid of the red light on your Frontier router.
We normally suggest this as a final solution mainly because they can also send a technician to your address to isolate and fix the problem.
Frequently Asked Questions
Question: Is it normal for the red light to be on from time to time?
Answer: There is nothing strange in seeing the red light on your Frontier router, as long as it doesn't last for too long. But, if you notice that the router is flashing red or the LED light is constantly red, it is a sign that there is a problem with the internet connection. In that case, you have to start troubleshooting the problem or get in touch with your ISP's support team.
Question: How to reset my Frontier router to factory defaults?
Answer: This is usually suggested as a final solution because it requires you to set up the network from scratch.
To factory reset your Frontier router, you need to find the Reset button at the back of the router. Press this button with a pen or a paperclip and hold it for 10 seconds. When you see the LED lights on the router flashing, release the button. The router will reboot at this point. After it boots back up, you can configure it afresh.

Question: How to access the Frontier router admin dashboard to set up the router?
Answer: Connect your laptop or smartphone to the router using an Ethernet cable and launch a web browser. In the URL bar enter the IP 192.168.1.1. When asked to enter the admin login details, enter "admin" as a username and use the password printed on the router label. Click on Login and you should be in.
Setting Up Frontier Arris Gateway
Final Words
As you have seen, the red globe on your Frontier router generally indicates a problem with the internet connection.
There are several different reasons for this issue. To fix it, you have several different options available. You can try checking whether an outage is causing the problem, checking the connections, power cycling the router and the ONT, and eventually getting in touch with support and asking for their help.
In case none of the solutions presented here resolve this issue, you are probably having problems with a malfunctioning router which either requires replacing the router or asking for professional help.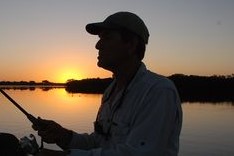 Hey, I'm Jeremy Clifford. I hold a bachelor's degree in information systems, and I'm a certified network specialist. I worked for several internet providers in LA, San Francisco, Sacramento, and Seattle over the past 21 years.
I worked as a customer service operator, field technician, network engineer, and network specialist. During my career in networking, I've come across numerous modems, gateways, routers, and other networking hardware. I've installed network equipment, fixed it, designed and administrated networks, etc.
Networking is my passion, and I'm eager to share everything I know with you. On this website, you can read my modem and router reviews, as well as various how-to guides designed to help you solve your network problems. I want to liberate you from the fear that most users feel when they have to deal with modem and router settings.
My favorite free-time activities are gaming, movie-watching, and cooking. I also enjoy fishing, although I'm not good at it. What I'm good at is annoying David when we are fishing together. Apparently, you're not supposed to talk or laugh while fishing – it scares the fishes.