Similar to George Orwell's "1984" dystopian Sci-Fi novel where Big Brother seems able to "watch" people everywhere they go, today's society has become more connected than ever. You can find CCTVs everywhere, and we are astonished to see how fast Wi-Fi hotspots have grown in a number of places. That said, it's still not that easy to find free Wi-Fi, and it's great to know how to get free Wi-Fi near you. 
Whether you live in the city, suburban, outskirt, or far in the rural areas, we've got you covered! This post will guide you on how to get free Wi-Fi nearby.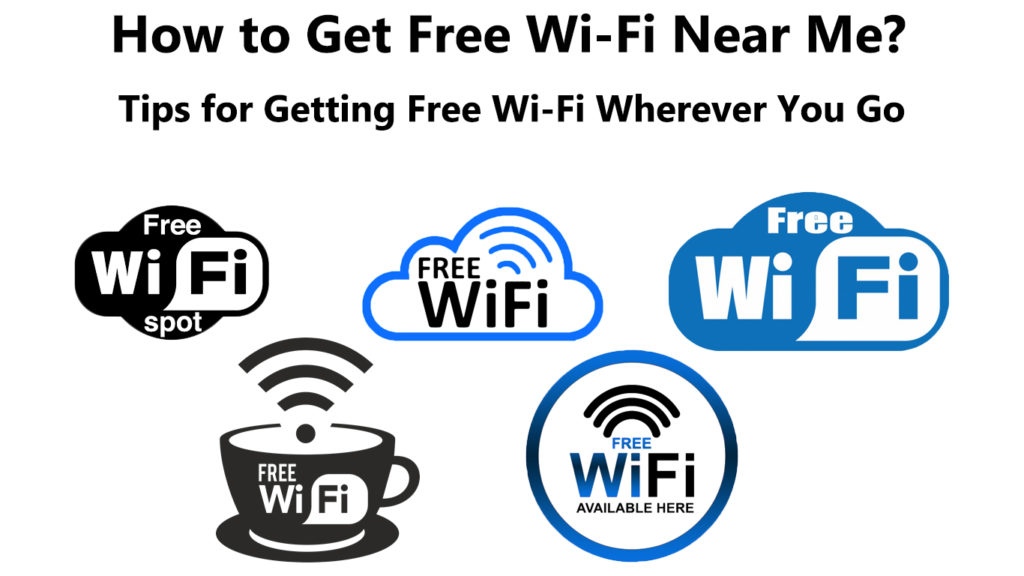 Public Wi-Fi Hotspots
If you live in the city or a crowded suburban setting, chances are there will be some public Wi-Fi hotspots near you. In addition, it's a legal method to get free Wi-Fi.
These days, there are public places such as cafes, restaurants, supermarkets, libraries, museums, and hotels that offer free Wi-Fi via their hotspots. Here are more details on those public spots: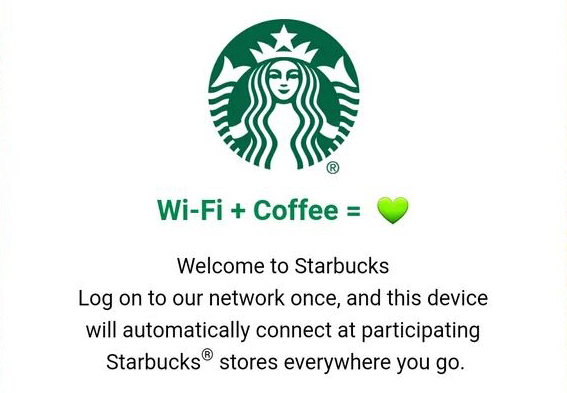 Libraries – despite the thought that libraries are obsolete now amidst the online revolution, surprisingly, libraries still offer a suitable environment for study and research. Most libraries provide a conducive workspace environment for such activities. And, they offer a free Wi-Fi hotspot to assist you with your online actions.
Public transport – you'd be surprised that you can connect to free Wi-Fi hotspots on buses and trains. However, the operators usually set a data limit for everyone so that users can get an equal share of the free Wi-Fi service. 
Gym – many gyms offer free Wi-Fi as a value-added service to their members. So the next time you go to the gym, log on to the free Wi-Fi during workout breaks.
Universities – like libraries, universities provide a study and research environment. With free Wi-Fi hotspots, they are convenient places to connect your device and do your online activities without anyone asking you to pay anything.
Wi-Fi Hotspots Explained
Use your Cell Phone Wi-Fi Hotspot
Sometimes, you can get stuck somewhere, but your boss called up to get you to finish a task on your computer, and you cannot find public Wi-Fi hotspots anywhere. If you have your cell phone with enough battery, you're good.
Recommended reading:
You can use the data plan of your cell phone to get free internet on your laptop. Here's how you can set up the mobile hotspot on your cell phone:
Android
Go to Settings.

Select

Portable hotspot

.

Switch it on by tapping the Portable hotspot On/Off toggle.

Select Portable hotspot. 

Give your Wi-Fi network a name in the SSID blank. Try to keep away from such generics as OPPO HOTSPOT or MY-iPHONE_WIFI because that will make your device known to hackers for easier hacking.

Create a strong password and keep away from predictable passwords such as 123456QWERTY or your birthday.

Open up Wi-Fi on your laptop and click on your cell phone's Wi-Fi network. Type in the password when prompted.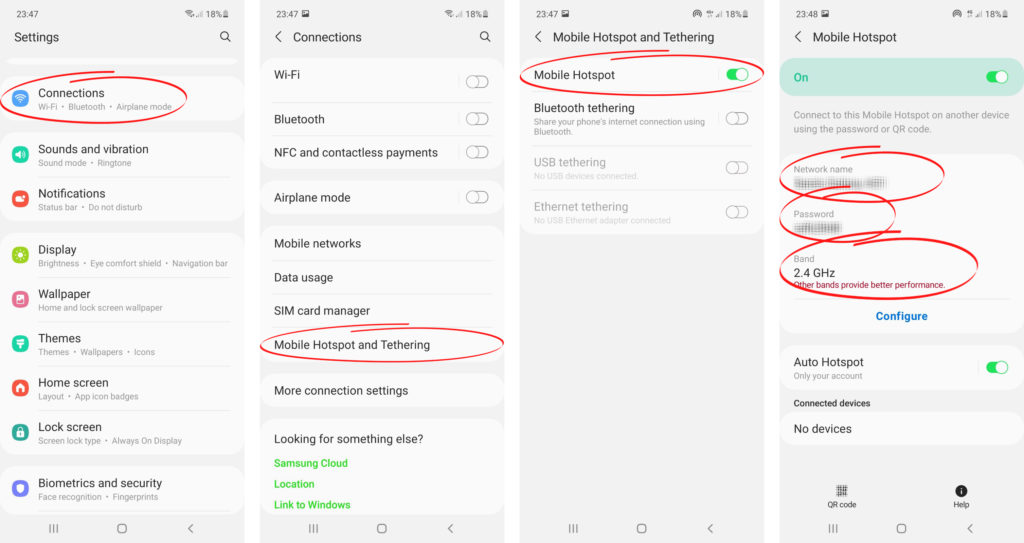 On iOS
Open up the Settings app.

Select Cellular.

Select Personal Hotspot.

Switch it on by tapping the Portable hotspot On/Off toggle.

Tap the Wi-Fi password if you wish to change it.
Setting Up a Mobile Hotspot on an iOS Device
Use Wi-Fi Finder Apps
With millions of apps being developed catering for various tasks from cooking to e-hailing, there must be some apps to help you find free Wi-Fi. Here are a few of those apps:
Wi-Fi Map
It's one of the best and most extensive apps with a free Wi-Fi hotspots list of more than 100 million. The list displays the hotspot names along with their login credentials.  
Good features include:
It provides Wi-Fi credentials even if you're offline.

As the name suggests, it offers map navigation.

It offers intelligent search assistance.
How to Use the Wi-Fi Map App
It's as good as Wi-Fi Map, although it has fewer free Wi-Fi hotspots on the list. The best part is that you can connect automatically with the apps' auto-connect function.
Good features include:
Swift WiFi
It's available only on Google Play Store. But, if you're looking for a free Wi-Fi app finder that keeps you away from insecure Wi-Fi, then Swift WiFi is for you. 
Good features include:
It offers communication in 35+ languages and is available in 223 countries.
It avoids insecure networks to give users peace of mind over security issues.
Did you know that you can hide your network in just a few steps? Your Wi-Fi name or SSID (Service Set IDentifier) is not visible on other devices near you.
But, even if your SSID is invisible, a user with a little bit of technical knowledge can still find it. There are also apps that can assist you in finding those invisible networks to get free Wi-Fi near you. 
Conclusion
If you have come this far, you have learned how to get free Wi-Fi near you. There is no guarantee that you can use all of the recommended methods, but you can try out each method to find out if it works. However, it is crucial to take the necessary precaution when entering public networks due to some question marks in their security measures.
Public Wi-Fi networks are known as heaven for hackers. They have the techniques to steal your data and personal information with malicious intent. A VPN is an excellent option for a safe internet connection via public Wi-Fi hotspots because it protects your device and data with secure encryption.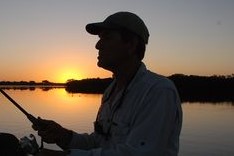 Hey, I'm Jeremy Clifford. I hold a bachelor's degree in information systems, and I'm a certified network specialist. I worked for several internet providers in LA, San Francisco, Sacramento, and Seattle over the past 21 years.
I worked as a customer service operator, field technician, network engineer, and network specialist. During my career in networking, I've come across numerous modems, gateways, routers, and other networking hardware. I've installed network equipment, fixed it, designed and administrated networks, etc.
Networking is my passion, and I'm eager to share everything I know with you. On this website, you can read my modem and router reviews, as well as various how-to guides designed to help you solve your network problems. I want to liberate you from the fear that most users feel when they have to deal with modem and router settings.
My favorite free-time activities are gaming, movie-watching, and cooking. I also enjoy fishing, although I'm not good at it. What I'm good at is annoying David when we are fishing together. Apparently, you're not supposed to talk or laugh while fishing – it scares the fishes.