We rely on the internet for practically any activity nowadays. Thus, it doesn't come as a surprise that you're wondering how to get internet access when traveling. Luckily, there are many options out there you can try out, depending on what kind of connection you're looking for.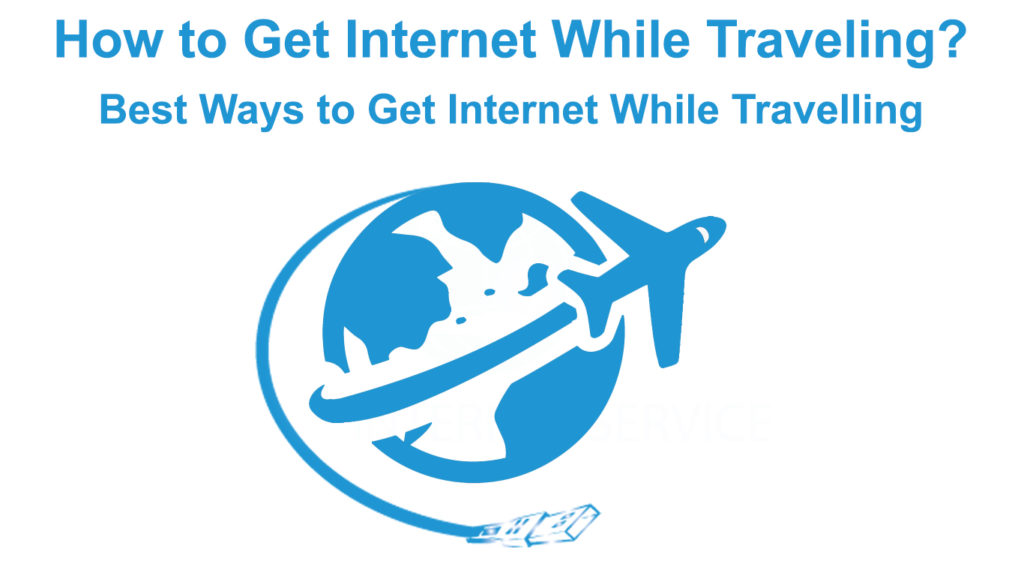 Ways to Get Internet While Traveling
As we mentioned, you have different options for obtaining internet access while you're abroad. We divided them into two types: using mobile data and getting the internet via a wireless network.
Get Internet by Using Mobile Data
If you're using mobile data, that means that your internet is reliant on your SIM card. Therefore, you'll need to find options that will work in the country you're traveling to.
Keeping Your SIM Card
The majority of mobile providers offer excellent roaming plans you can temporarily activate while traveling. They are more expensive than the regular plans, but they will definitely be a better option than using your regular plan in another country. You can call your mobile provider's customer support number to get info on the available plans.
Alternatively, you could visit its official website to see what they offer. A lot of providers have special roaming internet plans. If having the internet is your priority, you can opt for those types of offers instead of the ones that give you calls and messages.
You should keep in mind that there may be additional costs to the roaming offers. In addition, some providers can be less transparent about the activation time of the offer. Before you decide to activate those services, you should get informed about every rule attached to them and the charges you can expect.
In case it takes a couple of days to activate an offer, you might want to do that before the trip so you can have internet from the second you set foot in your new destination. Some providers have to let you know that the service has been successfully activated. Until that time, any internet you'd be using would be within the roaming charges. Therefore, make sure to ask the right questions to avoid unexpected costs.
A big disadvantage to starting with your mobile provider in a foreign country is that you may not have the same quality of service there. Many people report interferences and poor internet connection when they leave the state their provider offers services in. You can simply do some research online about the quality of service your provider offers abroad.
Buying a New SIM Card
Sometimes, it will be more cost-effective to buy a new SIM card in the country you're visiting. Your mobile provider might not offer roaming plans, or those plans would be more expensive than simply buying a local SIM card and using it for the duration of your stay.
If you're going away for more than two weeks, you should definitely opt for this option. That way, if something goes wrong, you'll likely be able to make calls and send messages at affordable rates along with cheap internet services. Furthermore, your hotel or a tour guide will be able to reach you more easily.
Before you go on the trip, it's wise to do some research on providers that offer services in the area where you'll be staying. Once you choose a provider that you want to use, you can find a great internet plan. Then, you'll need to buy it when you get to your destination.
Some providers even allow travelers to order their SIM cards in advance. Alternatively, you might be able to pay for a card and then pick it up once they reach their destination. All of these options could make the process easier for you. You'll be able to use your card as soon as you arrive.
The main downside to opting for a new SIM card is that you won't be able to receive calls and messages to your regular number. You can always give the new number to people that you know will try to reach you. In addition, your coworkers and friends can use social media to get in touch with you during your trip.
How to Stay Connected Abroad (Keeping Your SIM card, Buying New Sim Card, Using MiFi)
Buying an e-SIM Card
This is a relatively new technology supported only by the latest phones. Instead of buying a new SIM card in every country you visit, you can buy an e-SIM card online. An e-SIM card doesn't require any installation and your original SIM card stays in your phone. Watch the video below for more information.
e-SIM Cards Explained
Check the Country's Regulations
Some countries have specific regulations in place that don't allow people without a stay permit to purchase a SIM card. You should try to get all the info on that as well. That's because you might not even have the option of buying a local card.
Get Internet by Finding a Wi-Fi Network
These days, it's really hard to find a hotel, restaurant, or cafe that does not offer free access to a wireless network. Therefore, it will be pretty easy for you to navigate through town simply by connecting to various free networks around you.
If you get lost, you can always go to the nearest cafe and ask for their Wi-Fi password. In case you opt for this method, it's highly unlikely that you'll be without an internet connection for longer than a couple of hours.
In case you don't want to spend money on coffee every hour or two just to get a password, you could download a password finder app. These apps can be risky. But, with a bit of research, you'll be able to find one you can use during your trip.
Since you can never be certain about the signal strength in different places, this method may require some planning. For instance, it might be wise to research your routes and places you want to visit while you're in a hotel and have a stronger signal. Then, once you're out and exploring the town, you can use a wireless connection from restaurants and cafes nearby to make sure that you're on the right track.
The biggest downside to using Wi-Fi networks in different establishments is security. If you're keen on protecting your data, you might want to use a VPN and other methods of hiding your identity and protecting your data. Moreover, you should keep your time on the internet as short as possible, just in case.
What to Do If You Need a Stronger Internet Connection While Traveling?
We've covered the methods of obtaining an internet connection when traveling abroad. They should provide you with a strong enough signal. But, if you'll be working while you're traveling abroad and you need to make sure that your connection is stable, you might want to purchase an additional device that will make that happen.
For instance, many professionals who travel frequently opt for a mobile hotspot. The hotspot connects to your mobile network and creates a Wi-Fi hotspot you can connect your laptop to. The connection this device provides is stronger and more stable.
Still, a lot depends on your mobile network. Therefore, you'll need to ensure that your mobile provider offers quality services in the state you'll be staying in. What's more, mobile hotspots are a more expensive option. On the upside, you can always opt for renting it instead of buying a brand-new device.
Another option for a stronger signal is a travel router. Travel routers should provide you with a strong enough signal for basically any online activity. However, they tend to be a much more expensive option.
In case you're not ready to invest in that, you could get a Wi-Fi signal booster. This gadget will strengthen any wireless signal and ensure that you can perform any task on the internet without interruptions.
In Conclusion
As you can see, you have a few ways to get internet while traveling. Some of them are pretty affordable, while others require a bit of investment on your end. In case you need a stronger and more stable signal, you should opt for a high-quality device, especially if you are a frequent traveler.
On the other hand, those who simply want to have internet wherever they go can purchase a roaming plan with their provider or buy a local SIM card, and they'll be good to go. Lastly, if you really don't want to spend money on internet access, you can always borrow Wi-Fi from restaurants and cafes around you. It's risky, but it's completely free!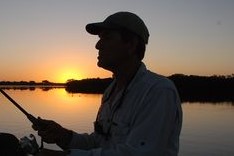 Hey, I'm Jeremy Clifford. I hold a bachelor's degree in information systems, and I'm a certified network specialist. I worked for several internet providers in LA, San Francisco, Sacramento, and Seattle over the past 21 years.
I worked as a customer service operator, field technician, network engineer, and network specialist. During my career in networking, I've come across numerous modems, gateways, routers, and other networking hardware. I've installed network equipment, fixed it, designed and administrated networks, etc.
Networking is my passion, and I'm eager to share everything I know with you. On this website, you can read my modem and router reviews, as well as various how-to guides designed to help you solve your network problems. I want to liberate you from the fear that most users feel when they have to deal with modem and router settings.
My favorite free-time activities are gaming, movie-watching, and cooking. I also enjoy fishing, although I'm not good at it. What I'm good at is annoying David when we are fishing together. Apparently, you're not supposed to talk or laugh while fishing – it scares the fishes.