Google Fiber has been designed to satisfy the needs of the most demanding internet users – streamers, online gamers, and households with a large number of devices. If you are a Google Fiber user you must be satisfied with the reliable and incredibly fast internet speeds. However, in order to have full control over your Google Fiber network and its settings you need to know the Google Fiber router login steps.
In this article, we are going to guide you through the exact steps needed to access your Google Fiber router. So, let's begin!
What You Need:
Computer or a mobile device.
Connection to the Google Fiber network.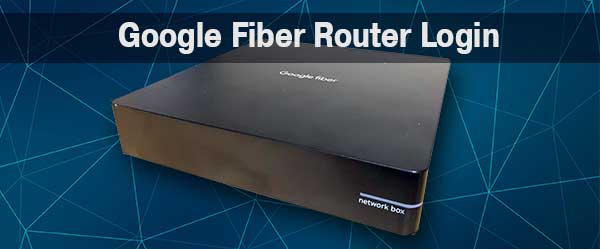 How To Login To Google Fiber?
Follow the steps given below slowly and carefully and you will have access to your Google Fiber router settings in no time.
STEP 1 – Connect To Your Google Fiber WiFi
Connecting your computer or mobile device to the network is essential and if we don't do this, the login process will be unsuccessful. In most cases your equipment will be set up by a professional, so you can connect to your WiFi network using the wireless password. However, if you haven't set up your Google Fiber yet, you should find an open wireless network named GFiberSetup… and connect to it.
STEP 2 – Launch Your Browser
In this step we need to launch the browser we normally use. It will help us to manage our router settings easily. Generally it doesn't matter which web browser you are going to use so don't bother too much about it.
STEP 3 – Visit MyFiber
NOTE: If this is the first time you are accessing your Google Fiber router settings, you should see the Google Fiber welcome screen. All you have to do now is to follow the instructions, confirm your account and set up your wireless network.
However, if your Google fiber network has been set up previously, and all you need to do now is to access the router settings and customize your network, then type https://fiber.google.com/myfiber in the browser's URL bar or just click the link.
STEP 4 – Sign In
Now you should Sign In with your Google Fiber account details and you will be taken to the Google Fiber router settings.
Google Fiber Router Login Using The Google Wifi App

The Google WiFi app can be installed on your computer or mobile device. Once you launch it and sign in with your Google Fiber account details, you will be able to modify many settings, including some advanced ones.
In this section we are going to focus on changing the default network name (SSID) and wireless password.
Once you open the Google WiFi app, you need to click or tap on the Shortcuts and Settings icon.
Not in the Settings icon click on the Network & General icon.
In the new page take a look at the Network section and click on your current network name there.
A pretty basic page will open where you can see the current network name and reveal the WiFi password.
In order to change these, you need to click the Edit button (the little pencil icon) in the top-right of the screen.
Now you will have an option to enter the new WiFi name and wireless password.
Choosing A WiFi Name And Password – Tips
When we want to change the wireless network name and password there are several things we have to consider.
Wireless Network Name (SSID)
If no one changes their network name there would be a real mess when someone tries to connect to its network. The list will be full of network names starting with GFiber…, TP-Link, Belkin and so on. Everything will be very similar and this is just one of the reasons why you need to change your network name into something more personal and unique.
1. Make sure to notice the network the moment you see it.
2. Don't hide your SSID. Although it is often recommended as a security feature, it will do you more harm than good.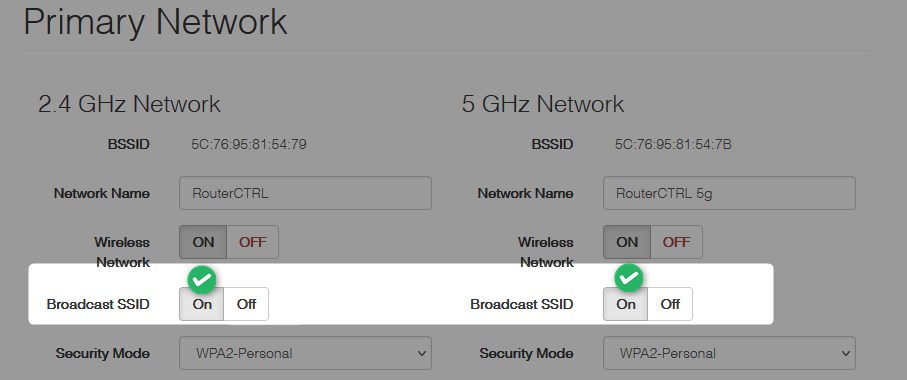 3. Use your humor. We just love seeing some pretty cool and funny network names like "TellMyWiFiLoveHer" or "No More Mr Wi-Fi".
Wireless Password
Your wireless password is practically the key to your network. If it's simple and easy-to-guess it will be pretty easy for anyone to gain access to your network. And this is something we don't want to happen. The following tips would help you come with a strong password that can't be hacked easily.
1. It should be hard-to-guess and unique. Avoid using generic password and common words
2. Never use the same password for all your accounts.
3. Aim for one that is 10-12 characters long combination of small and capital letters, numbers and special characters.
4. Your password should be memorable. It is pretty frustrating when you have to spell some random numbers and letters to someone.
5. Make sure to change the password every three months.
Recommended reading:
Final Words
We hope that this article was helpful enough to access your Google Fiber router settings, as well as changing the network name and password. These things shouldn't be taken lightly.
Leaving the network secured with the default admin login details and wireless SSID and password is a serious security risk. Therefore, it is always better to take some of your time and make the necessary changes before it's too late.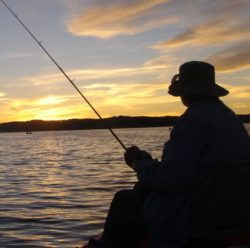 Hey, I'm David. I've been working as a wireless network engineer and a network administrator for 15 years. During my studies, I also worked as an ISP field technician – that's when I met Jeremy. 
I hold a bachelor's degree in network engineering and a master's degree in computer science and engineering. I'm also a Cisco-certified service provider. 
In my professional career, I worked for router/modem manufacturers and internet providers. I like to think that I'm good at explaining network-related issues in simple terms. That's exactly what I'm doing on this website – I'm making simple and easy-to-follow guides on how to install, set up, and troubleshoot your networking hardware. I also review new network equipment – modems, gateways, switches, routers, extenders, mesh systems, cables, etc. 
My goal is to help regular users with their everyday network issues, educate them, and make them less scared of their equipment. In my articles, you can find tips on what to look for when buying new networking hardware, and how to adjust your network settings to get the most out of your wi-fi. 
Since my work is closely related to computers, servers, and other network equipment, I like to spend most of my spare time outdoors. When I want to blow off some steam, I like to ride my bike. I also love hiking and swimming. When I need to calm down and clear my mind, my go-to activity is fishing.