Google is a powerful telecommunications company that constantly rises to match with other network providers to fulfill the needs of their consumers. It mainly works as a search engine, but the company has been striving to offer Internet services to its consumers over the years.
We have seen its investment in improving Wi-Fi networks and devices, especially with the launch of Google Fiber as a gigabit Internet service in February 2010. Therefore, Google is at the forefront of providing quality Wi-Fi technology in the market.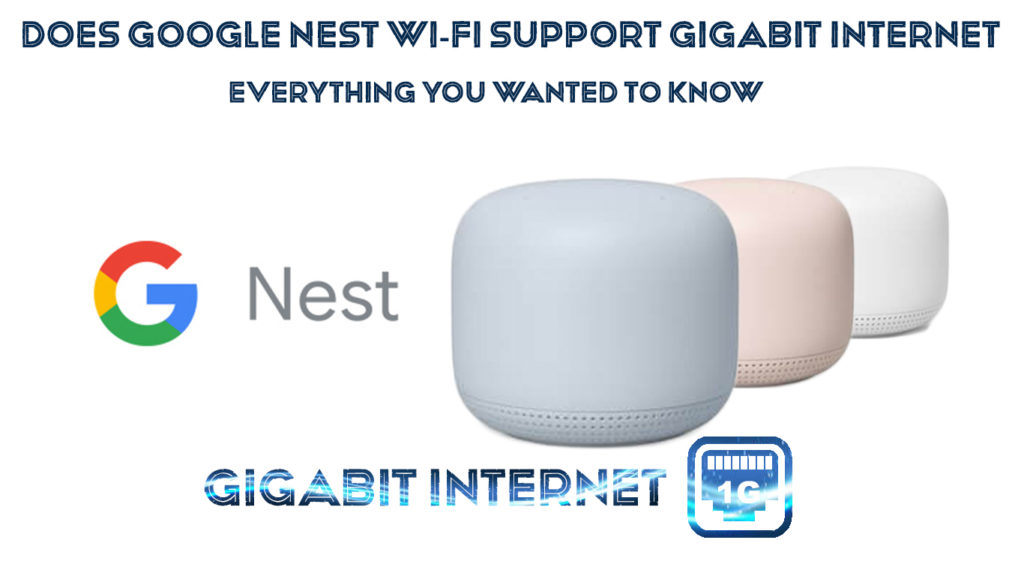 Does Google Nest Support Gigabit Internet?
Google Nest Wi-Fi supports gigabit Internet. Gigabit Internet means that the Wi-Fi service transmits data speeds of up to 1 Gigabit per second (1 Gbps) or 1000 megabits per second (1000 Mbps). With Google Nest Wi-Fi, you can transmit these speeds through your entire household using multiple devices at a time. Only a few Internet Service Providers can offer such high rates (Spectrum, CenturyLink, Xfinity, AT&T, Verizon, etc.).
What is Google Nest Wi-Fi?
Google Nest Wi-Fi is a device that incorporates mesh Wi-Fi technology within the home Wi-Fi system to boost the quality of the Internet in your home. So, what is a mesh network?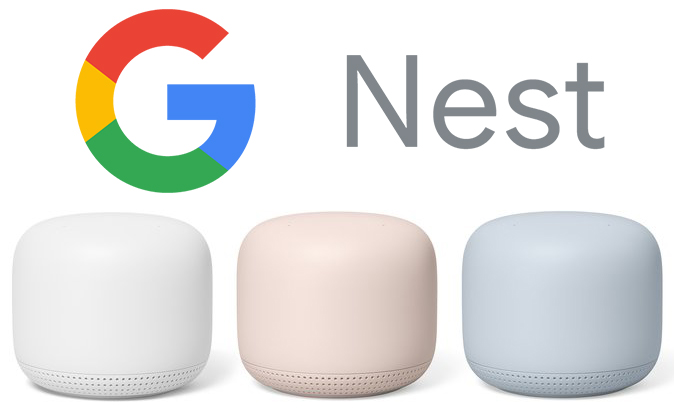 It is a group of devices that work together and act as a single Wi-Fi network within the house. Sometimes, you may find that the network signal in your home may be strong in one area and weak in another. You will need to boost your signal by setting up Google Nest Wi-Fi points where the signal is weak.
The points work better than range extenders since the extenders significantly affect the signal of Wi-Fi within the house. A mesh network improves the overall Internet connection and quality, replacing traditional routers.
Google Nest Wi-Fi is an excellent example of mesh Wi-Fi technology. Google Wi-Fi is a predecessor to Google Nest Wi-Fi, meaning Nest Wi-Fi has better features. It also offers incredible speeds of up to 1200 Mbps, and it generally improves Wi-Fi quality at home.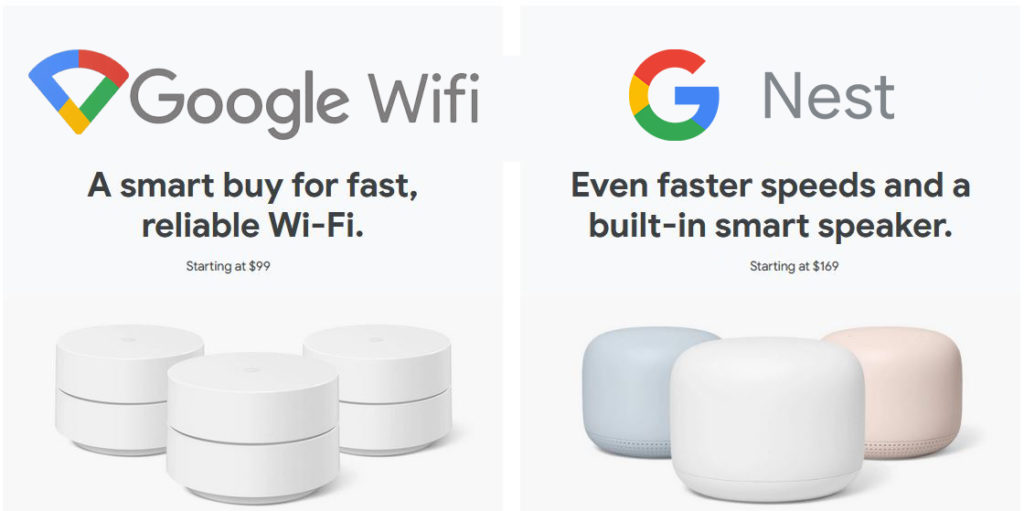 The Google Nest Wi-Fi is a device that consists of the main router and points which you can fix around the house for more coverage. Nest Wi-Fi will support gigabit Internet, which means it can operate on 1000 megabits per second. It features dual bandwidth and can operate on 2.4 and 5 GHz frequencies, giving you better speeds.
To set up the mesh network using your Nest Wi-Fi, you will need the following:
An android phone or tablet running on Android OS V6.0 or higher or an iPhone/iPad running on iOS 13.0 or higher.
Google Nest Wi-Fi and Gigabit Internet
As we have seen, Google Nest Wi-Fi is a powerful device that can transmit Internet speeds of up to 1200 Mbps, meaning that it supports Gigabit Internet. You will get high speeds across your home without any signal interference. The mesh Wi-Fi technology allows you to access such rates when properly set up.
You may need to consider several factors when using your device, ranging from the hardware you are using, the type of connection you have set up in your home, and your Internet Service Provider.
Recommended reading:
To achieve the best speed results while using your Google Nest Wi-Fi, you need to do the following:
Use a Gigabit-Capable Modem
Many Internet Service Providers, such as Verizon, Spectrum, CenturyLink, and Xfinity, offer Gigabit Internet. When you use a modem that can also channel the same speeds, your Nest Wi-Fi will be able to offer you Gigabit speeds. So, you need a Gigabit-compatible modem.
If you're a cable internet user, look for a DOCSIS 3.1 modem. The best DOCSIS 3.1 modems to combine with Google Nest Wi-Fi are Arris SB8200, Motorola MB8600, NETGEAR CM1200, NETGEAR CAX30s, etc.
A wired connection or Ethernet connection is much faster than any kind of wireless connection. It would be best to use CAT6 cables to connect to your router since it is more effective than other cables and will offer proper connectivity to your Nest Wi-Fi router.
Connect the cables from the modem (or ONT) to your Nest Wi-Fi router and the points to achieve better speeds within your home.
Use Gigabit-Capable Devices
To achieve Gigabit speeds, you don't need just modems and routers that support Gigabit speeds. Your connected equipment (PCs, laptops, phones, tablets, etc.) also has to support Gigabit speeds. You need equipment with Gigabit ports or equipment that support 802.11ac and 802.11ax wireless standards. If your TVs, PCs, and laptops have Gigabit Ethernet ports, use a wired connection to achieve the highest possible speeds.
How to Set Up the Google Nest Wi-Fi System at Home
The Google Nest Wi-Fi system consists of a router and points which you can add when setting up. The main difference between the router and points is that the Nest Wi-Fi router has no Google Assistant features and no speakers.
On the other hand, the Nest Wi-Fi points have speakers and Google Assistant to control and play music. Setting up the Google Nest Wi-Fi system at home is simple. Just follow these steps:
Download the Google Home App and set up a home, which is a section where you keep a record of your devices
Connect your Ethernet cable from the WAN port on the Nest Wi-Fi router to your modem.
From the Home app, tap Add > Set up the device > Add a new device
Choose Home and select the room for your router. If you do not have one, then create one
Give your Wi-Fi network name and a strong password
If you want to add other Wi-Fi devices such as Nest Wi-Fi points, tap on Yes and choose to add it to the home you desire
Select the room for your points and save the settings. The devices will now work as a single wireless network system with the same SSID and password
VIDEO TUTORIAL – How to Set Up Google Nest Wi-Fi System
The Home App doesn't just control and monitor your Google Nest Wi-Fi devices. It does much more than that. It allows you to manage screen time for children, restrict adult content, and pause Wi-Fi devices that may not be in use. It also updates automatically to avoid lagging in your network system, and it allows you to create a new guest network that keeps your primary network safe.
Advantages of Google Nest Wi-Fi as a Network Connection
Google Nest Wi-Fi has many advantages over regular routers (both ISP-provided routers and third-party routers) and Wi-Fi range extenders. We have listed below some of the most important advantages.
High Number of Simultaneously Connected Devices
With Nest Wi-Fi, up to 200 devices can have a strong Internet connection at the same time. You can stream multiple 4K videos at a time, play online games on multiple devices simultaneously, etc.
Your Network is Safe and Secure
Your safety is guaranteed, and you will not have to worry about other people prying into your private files. You will be able to control the number of devices that can access your network, and you can also set up a guest network that will be separate from the one you usually use.
Flexible Network Coverage
You can move your points at any time within the house and improve your signal strength within your homestead. Therefore, these points make it easier to boost your signal strength.
The Network is Self-Healing
While you use your Wi-Fi network system, one point might break down. The network will still function efficiently even if one part is not working. Any adverse effect to your points will not affect the quality of Wi-Fi in the entire network system.
Conclusion
The Google Nest Wi-Fi is a great device to use in your house. It not only works to improve your Internet quality inside your home but also supports Gigabit Internet. When connected wirelessly to one of Google Nest Wi-Fi points, you will hardly achieve max available speed, but you will get pretty close and you will have great coverage across your entire house.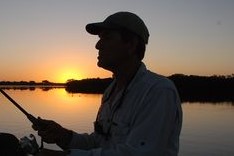 Hey, I'm Jeremy Clifford. I hold a bachelor's degree in information systems, and I'm a certified network specialist. I worked for several internet providers in LA, San Francisco, Sacramento, and Seattle over the past 21 years.
I worked as a customer service operator, field technician, network engineer, and network specialist. During my career in networking, I've come across numerous modems, gateways, routers, and other networking hardware. I've installed network equipment, fixed it, designed and administrated networks, etc.
Networking is my passion, and I'm eager to share everything I know with you. On this website, you can read my modem and router reviews, as well as various how-to guides designed to help you solve your network problems. I want to liberate you from the fear that most users feel when they have to deal with modem and router settings.
My favorite free-time activities are gaming, movie-watching, and cooking. I also enjoy fishing, although I'm not good at it. What I'm good at is annoying David when we are fishing together. Apparently, you're not supposed to talk or laugh while fishing – it scares the fishes.