AT&T is among the leading players in providing internet solutions for home and office use. AT&T-U Verse offers streaming services through AT&T fiber; however, it is not always smooth. Most users prefer using third-party routers with the AT&T modem as a gateway because they are cheaper and more efficient.
In case you're wondering if you can use Google Nest Wi-Fi with AT&T fiber, you will find your answer here. This article is for all the AT&T customers who want to use the Google Nest Wi-Fi with AT&T U-Verse, whether it is for the love of customizing or improving Wi-Fi connectivity.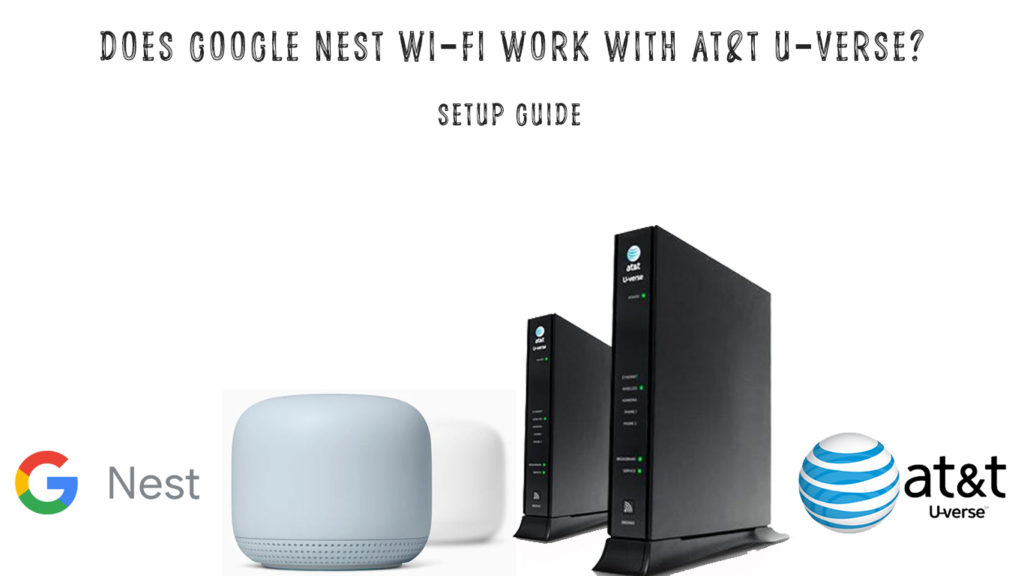 Do They Work Together?
The short answer is YES. Although it is not that simple – there is a catch. To make Google Nest Wi-Fi work with AT&T U-Verse, you need to tweak some settings on both ends, i.e., the modem and router.
You can always directly connect your Nest Wi-Fi to the ATT gateway without changing any settings. The downside is that you are bound to run into various connection issues. Therefore, we will also look at how you can shut off the ATT Wi-Fi. 
The procedure of setting up Google Nest Wi-Fi with your AT&T U-Verse gateway is explained in detail in the subsequent sections. As a bonus, we will also consider the pros and cons of using this connection combo.
In case you have two separate units (AT&T modem and router), you will need to unplug your original router from the AT&T modem and connect the Google Nest Wi-Fi directly to the modem. 
If you have the ATT gateway (only one unit), we will need to change its settings to DMZ+ (aka IP passthrough) in later steps. The DMZ+ mode redirects every device that wants to connect to your Wi-Fi to the Google Nest. Google Nest becomes your primary router. After enabling DMZ+, all devices that connect to your Wi-Fi will get their IP addresses from the Google Nest router, not from the router inside your AT&T gateway. 
Turn Off Wi-Fi on the U-Verse Gateway
It is essential to turn off the gateway's Wi-Fi for a quality connection. Leaving the gateway Wi-Fi on would result in a slow and unstable connection.
Therefore, log in to the gateway's administration page, select Wireless>Disabled and save. You should now see a confirmation message.
Change Google Nest Wi-Fi WAN Settings
WAN is an abbreviation for Wide Area Network, and the settings are in charge of how Google Nest Wi-Fi accesses the internet.
We need to change WAN settings from STATIC IP to DHCP. To do that;
Connect your phone to Nest Wi-Fi for this procedure. However, your Nest Wi-Fi should not have an active internet connection. Therefore, disconnect the ethernet cable that connects it to your router.
Next, go to the Google Home App and select Wi-Fi>Settings, then Advanced Networking.
Under WAN, change the settings from Static IP to DHCP and save your changes.
Enable Passthrough Mode/DMZ+ on Gateway
Passthrough mode allows the gateway to share its Dynamic WAN address with only your Nest Wi-Fi point.
It is essential to note an extensive range of gateway models exist. The instructions here apply to most of the models.
For 2wire/pace modems, the passthrough mode is known as DMZ plus mode. 
Here's how to enable the IP Passthrough mode:
First, connect a PC directly to the router and enter

192.168.1.254

in the browser's address bar.

Select the

Firewall

tab to get to

IP Passthrough on the user interface page.

Enter the

Device Access Code

if required.

On the drop-down menu,

Allocation Mode

, select

passthrough. 

After, on the Passthrough drop-down menu, select

DHCPS-fixed

and enter your google Nest's MAC address in the MAC address box.

Finally,

Save

the settings and

restart

your router.
How to Enable IP Passthrough on the AT&T U-Verse Gateway
The DHCPS-fixed settings are necessary to avoid losing connection since ATT may receive a different WAN IP if we use Manual or DHCPS-dynamic settings.
In case you have one of the routers with the DMZ+ mode instead of IP Passthrough, here's how to enable it:
Log in to your router

Go to

Settings>Firewall

and select

Applications, Pinholes, and DMZ.

You will see there

a list of all active devices on your network, choose the Google Nest Wi-Fi. You should, of course, connect Google Nest to your gateway before you enable DMZ.

Then click on

Allow all Applications (DMZ plus mode)

and

save

your changes.

Your Nest Wi-Fi and ATT fiber should be working seamlessly with these simple steps.
How to Find Your Nest Wi-Fi MAC Address
If you cannot locate the address on the Nest point, you can use one of two available apps – the Nest app or the Google Home app.
Nest App
Select settings on the Nest app.
Click on the Wi-Fi point name, tap on technical info, and you should see your MAC address. 
Google Home App
On the app, go to Device>Settings>Device information.
Increase LAN Access Points
If you want to add more Ethernet ports, you can use an ethernet switch and connect it to your Google Nest router. The switch is necessary since you can not use the other Ethernet ports on your gateway.
VIDEO TUTORIAL – How to Connect Google Nest to AT&T U-Verse
Troubleshoot
A few points to note are that you must ensure you change the Google Nest Wi-Fi settings to DHCP before doing anything else.
It would allow you to change your gateway settings to passthrough. Also, as the last step, restart all your devices to avoid any possible hiccups.
Recommended reading:
If you encounter connectivity problems, double-check the Google Nest Wi-Fi settings to ensure you have set IP allocation to public. However, this setting changes automatically in most cases.
For this, go to Settings > LAN > IP Address Allocation and change from private to public.
Pros of Using Nest Wi-Fi with ATT
Google Nest WIFI's mesh network ensures a robust and reliable network across your entire home.

Google Nest Wi-Fi offers more customization features and has capable parental settings.

On average, Google support is more responsive, which is good to know in case you want to contact customer support.

The Nest Wi-Fi can support up to 200 devices.
Cons of Using Nest Wi-Fi with ATT
The only possible disadvantage would be ATT customer support blaming all your issues on the third-party router.
Google Nest Wi-Fi currently only supports Wi-Fi 5 and does not support Wi-Fi 6, which means you will not be able to enjoy the new features of the Wi-Fi 6 protocol. 
Conclusion
Using Google Nest Wi-Fi with AT&T fiber is a lifesaver decision as we have seen. The steps to a stable working connection might be bumpy, but they are worth it. The above procedure can also work with other gateways leased by other ISPs. Should you encounter any other problem, you can contact customer support or you can ask us.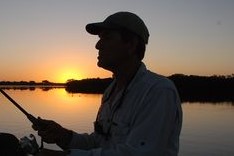 Hey, I'm Jeremy Clifford. I hold a bachelor's degree in information systems, and I'm a certified network specialist. I worked for several internet providers in LA, San Francisco, Sacramento, and Seattle over the past 21 years.
I worked as a customer service operator, field technician, network engineer, and network specialist. During my career in networking, I've come across numerous modems, gateways, routers, and other networking hardware. I've installed network equipment, fixed it, designed and administrated networks, etc.
Networking is my passion, and I'm eager to share everything I know with you. On this website, you can read my modem and router reviews, as well as various how-to guides designed to help you solve your network problems. I want to liberate you from the fear that most users feel when they have to deal with modem and router settings.
My favorite free-time activities are gaming, movie-watching, and cooking. I also enjoy fishing, although I'm not good at it. What I'm good at is annoying David when we are fishing together. Apparently, you're not supposed to talk or laugh while fishing – it scares the fishes.