In case there are any issues with the functionality of your BT Hub or the ISP service the first thing you need to do is to check your BT Hub light color. There are several different colors with different behavior (solid or blinking purple, orange, and so on) that can point you to the right direction about figuring out where the problem is and how to fix it. One such color is the green light on BT Hub.
If you are experiencing the green light on BT Hub at the moment here is what it means, and we'll see what we can do to fix the issue.
What Does the Green Light on BT Hub Mean?
There are several different hubs you can get from BT so check the model you are using currently to see what does the green light mean.

BT Smart Hub 2, 4 and 5, BT Smart Hub and Ultrafast Smart Hub
If you are using the hubs listed above the green light indicates that the hub is starting up. Normally, you need to wait for about one to three minutes and it is supposed to turn solid blue after that time. It should remain solid blue for about 20 seconds.
Hybrid Connect
If you are using Hybrid Connect there are two color behaviors to understand:
If the circle is solid green it indicates that the hub s starting up
On the other hand, if the circle is flashing green it means that the Hybrid Connect device you are using and the hub aren't paired.
Recommended reading: How to Turn Off BT Wi-Fi at Night (Three Ways to Turn Off BT Wi-Fi at Night)
As you can see a green light on BT Hub is something normal but the problem is when this green light doesn't turn solid blue after a while. The blue light is a sign that your BT Hub is connected to the broadband and that it's working properly and this is the light we want to see.
How to fix Green Light on BT Hub?
Now when you have the idea about what's going on let's try fixing the issue.
Fixing the Flashing green light on your Hybrid Connect
Check whether the Smart Hub is powered on or turned on. Also check whether the Hub and the Hybrid Connect are connected properly. In most cases this will fix the blinking green light on BT hub.
Now, if the green light is solid we can begin with the simplest things you can do to fix the problem on your own.
Turn the BT Hub OFF and ON
Locate the power button at the back of your BT Hub and press it once to switch off the BT hub. Wait a few seconds and Press the Power button again to switch on the BT Hub.
Perform a Factory reset
In case the green light remains after this simple procedure you should try resetting the BT hub to factory settings. This will usually resolve any conflicts in the settings that may be causing the green light on BT Hub but please pay attention to the following. When you reset the BT hub to factory settings, it means that any customization in the settings you have made earlier will be erased. According to that you will need to configure the BT Hub from the beginning.
Recommended reading: How Much is BT Wi-Fi? (BT Internet Plans & Pricing 2022)
The factory reset is a simple procedure. You will need a pen or a paperclip for that.
First locate the reset button at the back of the BT Hub, just above the Power button. It is somewhat hidden in order to prevent accidental resets.

Press and hold that button with the paperclip or pen. Hold it for about five seconds.
When it boots up you can expect to see BT Hub orange flashing light which will turn into solid blue after a few seconds. However, if there is still a green light on BT hub then.
Try connecting another router if you have one
In case you have a spare router, it can help you figure out whether the problem is in the BT Hub or not. If it shows that the problem is the BT Hub move to the next step since your BT router is most probably malfunctioning.
Contact the Tech Support
Although we hope that the fixes given above have helped you resolve the green light issue, there are cases when the reason behind the problem is a faulty router. In this case there is not much you can do except contacting the tech support and eventually ask them to send a new hub for you to use. A new hub generally fixes this issue almost instantly unless you need to wait for the new Hub to arrive.
Final Words
We hope that this article about the green light on BT Hub was helpful. As you can see when you understand what the lights on your BT Hub mean it is easy to realize what you need to do. Hopefully, you will resolve the problem on your own without the need to contact support. But at the end, even if you need to contact them the main goal is to get the Internet working flawlessly as before. So, go for it.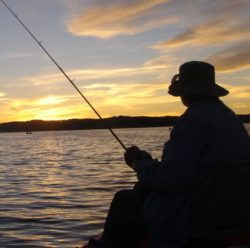 Hey, I'm David. I've been working as a wireless network engineer and a network administrator for 15 years. During my studies, I also worked as an ISP field technician – that's when I met Jeremy. 
I hold a bachelor's degree in network engineering and a master's degree in computer science and engineering. I'm also a Cisco-certified service provider. 
In my professional career, I worked for router/modem manufacturers and internet providers. I like to think that I'm good at explaining network-related issues in simple terms. That's exactly what I'm doing on this website – I'm making simple and easy-to-follow guides on how to install, set up, and troubleshoot your networking hardware. I also review new network equipment – modems, gateways, switches, routers, extenders, mesh systems, cables, etc. 
My goal is to help regular users with their everyday network issues, educate them, and make them less scared of their equipment. In my articles, you can find tips on what to look for when buying new networking hardware, and how to adjust your network settings to get the most out of your wi-fi. 
Since my work is closely related to computers, servers, and other network equipment, I like to spend most of my spare time outdoors. When I want to blow off some steam, I like to ride my bike. I also love hiking and swimming. When I need to calm down and clear my mind, my go-to activity is fishing.