It's odd to find a hotel that does not provide Wi-Fi to its guests. In fact, hotels started to offer this service as early as four years after the Wi-Fi brand first launched in 1999. It's part of hotels' marketing strategy to interest travelers in staying in their hotels. Travelers, in turn, would highly consider free Wi-Fi as an excellent reason to make hotel bookings. When a hotel guest checks into a hotel room, one of the first questions to ask is what's the hotel Wi-Fi password.
If you don't know how to deal with hotel Wi-Fi, you've come to the right place. In this post, we're sharing some methods to help you get a hotel Wi-Fi password and connect to the internet.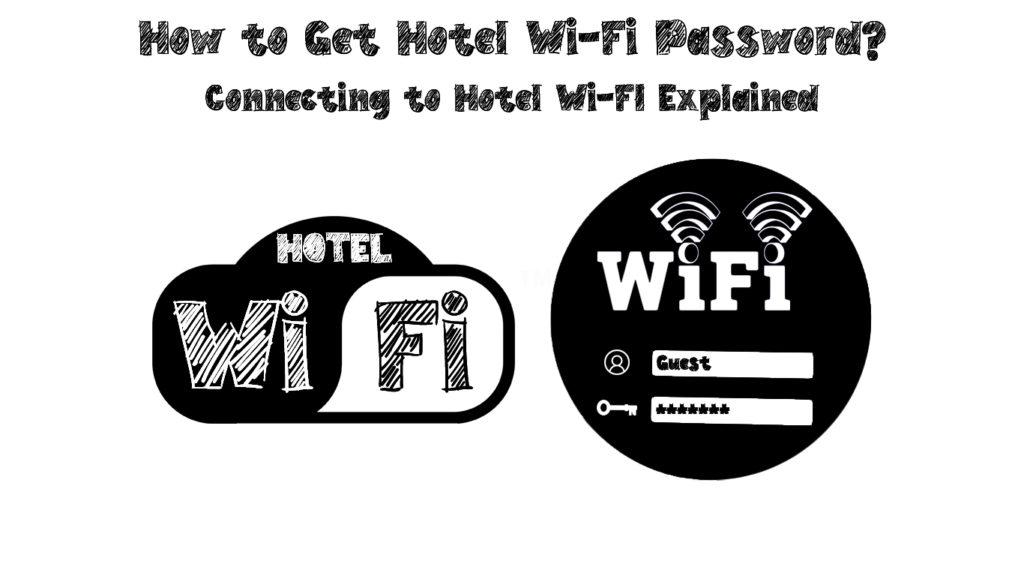 Getting the Wi-Fi Name and Password
Usually, the Front Desk staff inserts the password in the key room envelope (typically on the back). However, some hotels leave a card in the guest rooms with the passwords printed on them.
To avoid non-hotel guests using the Wi-Fi facility, the hotel staff will never give out a password to a person calling from outside. Obviously, they don't know if that person is the hotel guest or not. Instead, they insist guests make the call from the in-room phone, and they'll give the password.
In some instances, it's possible that the hotel front desk just gives the password orally. But that will not be a good thing to do because guests will certainly forget the password by the time they check into the room. If you ever face this situation, it's best if you could ask the hotel staff to write it down, or you can always write it down yourself.
Connecting to the Hotel Wi-Fi
Basically, connecting to the hotel Wi-Fi is the same as connecting to any other public Wi-Fi network. Despite that, we have prepared a step-by-step guide to help you connect to your hotel Wi-Fi:
Get the hotel's

Wi-Fi name (SSID)

and password from the front desk as described above. As mentioned, you could also find the credentials in your check-in key-card envelope.
Ensure that the

Wi-Fi is enabled

on your device (modern devices have a built-in wireless facility, but if you still use an old device without one, you can always use a

USB Wi-Fi adapter

).
Go to the Wi-Fi settings to see a list of available wireless networks.
Click Connect (On certain devices, it will automatically connect to the Wi-Fi when you choose a network. If you find it takes more than 60 seconds, restarts the process).
Key in the password when prompted.
In case it doesn't connect automatically, open a web browser.
Upon gaining full access to the hotel's Wi-Fi network, you'll probably see a notification stating how much time is given for internet usage. You should pay attention to the time limitations for your work scheduling on the hotel Wi-Fi service.
What if I Cannot Connect to the Hotel's Wi-Fi?
You probably need to restart your device if you cannot connect to the hotel's Wi-Fi with the steps above. Restarting it would typically clear up any glitches or bugs appearing in your system.
In case the hotel only allows you to connect a single device, you can still find ways to use more devices. For instance, you can bring along a travel mini wireless router. It's not as free as hotel wi-fi, but it's worth it, especially if you need internet for work.
Securing your Data
Like it or not, Hotel Wi-Fi is not secure. While some hotels secure their Wi-Fi with strong WPA2 encryption, there are security risks to be aware of. To be safe, you can set up a firewall and keep updating your operating system and antivirus software, to say the least. For extra protection, subscribe to a VPN (Virtual Private Network) which can disguise your online presence.
Connecting a PS4 to Hotel Wi-Fi
An increasing number of hotel guests, especially the millennials, like to travel with PS4 and other gaming consoles. Connecting your PS4 to the hotel Wi-Fi may require some additional steps. Here they are:
Ensure you have these before connecting to your hotel Wi-Fi:

The HDMI cable

The Power cable

The Game Console

The Game Controller

The Wi-Fi username and password
Connect the PS4 game console to the hotel TV and switch it on.
Scroll to the Settings and press X to choose the Toolbox icon.
Choose <Set Up Internet Connection>.
Select the Easy set-up option (instead of the Custom).
Find and select the hotel's Wi-Fi network name (SSID).PS4 will try to connect and will request a password.
Press the Test Internet Connection button.
If it fails, select <Details>, which will prompt for the network login credentials.
Log in by typing the credentials and pressing connect.
You should now be connected to the hotel Wi-Fi.
How to Connect Your PS4 to a Hotel Wi-Fi Network that Requires a Wi-Fi Password
Some Safety Tips
Reasons to Use VPN
Never access your financial accounts and credit card information, or use suspicious websites that display your private information.
Secure your passwords by using the password managers, which automatically enter and hide the passwords you use frequently. Google Chrome has a built-in password manager, while Chrome OS users can check out Google Smart Lock to keep their passwords safe. If you're using Safari, you can make use of keychain Access.
Protect your device by using antivirus software. Even having a lousy antivirus program is better than not having an antivirus program at all.
Conclusion
If you've been living under a rock for the past two decades, you'll not be aware that hotels provide free Wi-Fi to their guests. While most hotels put in place a free Wi-Fi network, they are known to be lacking in security and speed; two of the most important criteria for an excellent Wi-Fi network. Nonetheless, hotel guests still consider free hotel Wi-Fi useful and prefer using it instead of their own mobile data.
How to get a hotel Wi-Fi password? Here in this post, we have given you some tips on how to obtain the password and how to connect and utilize the free hotel Wi-Fi. Should you still encounter internet connection issues, it's probably smart to contact the front desk again to get further help.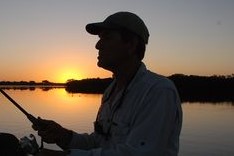 Hey, I'm Jeremy Clifford. I hold a bachelor's degree in information systems, and I'm a certified network specialist. I worked for several internet providers in LA, San Francisco, Sacramento, and Seattle over the past 21 years.
I worked as a customer service operator, field technician, network engineer, and network specialist. During my career in networking, I've come across numerous modems, gateways, routers, and other networking hardware. I've installed network equipment, fixed it, designed and administrated networks, etc.
Networking is my passion, and I'm eager to share everything I know with you. On this website, you can read my modem and router reviews, as well as various how-to guides designed to help you solve your network problems. I want to liberate you from the fear that most users feel when they have to deal with modem and router settings.
My favorite free-time activities are gaming, movie-watching, and cooking. I also enjoy fishing, although I'm not good at it. What I'm good at is annoying David when we are fishing together. Apparently, you're not supposed to talk or laugh while fishing – it scares the fishes.