Charter Communications offers internet services under the trade name Spectrum and is a major internet service provider in the United States. Their exceptional rates and fast speeds cater to a wide demographic of clients. Also, Spectrum has different packages to ensure everyone can access reliable internet without stretching their budget.
Most people would wish to transfer from their current service provider to Spectrum. However, the limited information about the installation cost and procedures may hinder them from achieving that goal. Fortunately, this article will look at the ins and outs of installing Spectrum internet, focusing on how much it would cost to run the cables.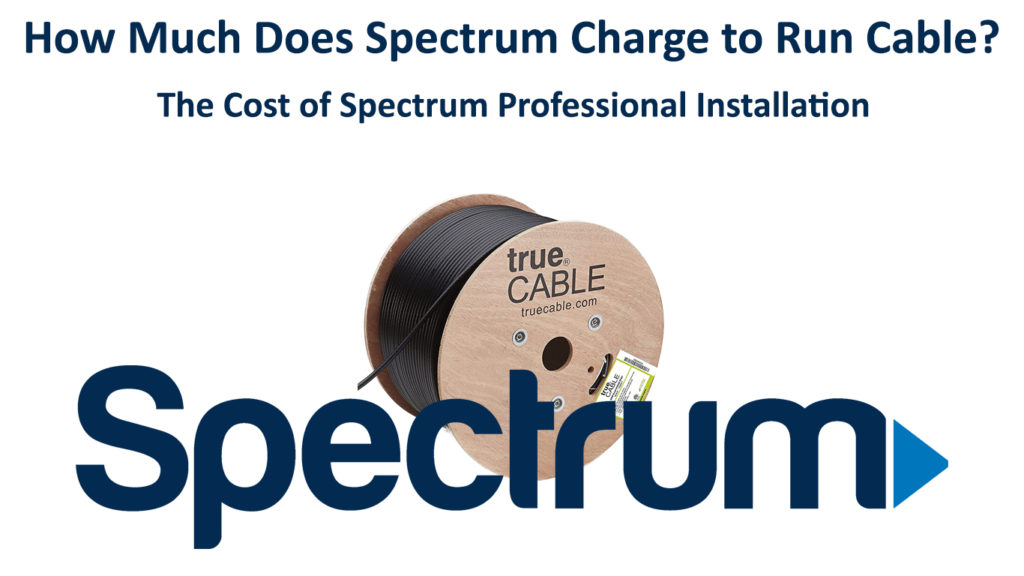 How Much Does Spectrum Charge to Run Cable?
It would cost you anything between 50 dollars to thousands of dollars to run Spectrum cable from a utility pole to your home. In some cases, the cost can shoot up to $10,000 depending on the location.
The range in pricing is mainly determined by the number of Spectrum users around you and the distance between your home and the nearest tap or node.
If you live in a neighborhood with Spectrum internet users, running the cable to your home is cheaper. This is because all the necessary infrastructure to facilitate connectivity is already within reach.
Specifically, if the nearest coax connection drop is less than 250ft or less than 2000ft for an optical connection, you will only pay the $49.99 installation charge. The minimum 250ft for coax connections can increase to 400ft in areas with newer cabling.
Spectrum also charges an extra $199.99 installation fee for Gigabit internet subscribers.
To know if you are in Spectrum's serviceable zone, contact Spectrums customer care and ask them to check from their end. If you are not satisfied with the response, you can request a site visit by a technician, and they will let you know if you are in the serviceable zone.
On the other hand, the charges will be higher if you are the first one in your area to subscribe to Spectrum internet. 
The high price tag is due to external factors that Spectrum has to account for when running their cable from the nearest utility pole to your home. 
Therefore, if they have to run the cables over long distances, they will require permits and surveys to ensure the new connection does not interfere with existing connections. 
Also, in some states, Spectrum requires permission from the pole owner to attach cables that will run to your home. The pole owner, in this case, could most likely be a power company. 
Additionally, it would require more staffing and equipment to ensure Spectrum brings the connection to your home. Spectrum also has to run logistics to ensure there is little to no signal attenuation, as it is common when running new cables.
Therefore, if you are the only one seeking to install Spectrum internet in your neighborhood, you are probably out of the serviceable zone. 
However, it is essential to note that Spectrum caters to most of the extra charges, such as permit fees, and bills you for the remaining costs. 
To get an exact price quote, contact Spectrum's customer service.  
How to Get Spectrum Internet to My Home?
There are two ways of getting Spectrum internet and installing equipment. You could purchase the self-installation kit from a Spectrum store or a certified Spectrum retailer or request a Spectrum technician to visit your location and conduct a site survey. 
Professional Installation
The first step to getting a professional installation is to contact Spectrum through the many avenues provided on their page. You can also visit a Spectrum office near you for a price quote.
Once you have your quotation, book an appointment with Spectrum and choose your preferred mode of communication. It could be email, text, or a phone call. 
You will have to rely on phone calls or text for subsequent communications if you choose to communicate via email since you cannot reply to Spectrum appointment emails. 
Spectrum will then call you a day before the appointment date to confirm the appointment. Spectrum will make two attempts to reach you if your preferred contact method is via phone call. 
Assuming you confirmed your appointment, Spectrum will not call you the following day, but they would try to reach you on the appointment date.
There should be someone above 18 years with a national ID in the home for installation to begin on the appointment date.
Ensure all your pets are kept away from the technicians, and there is enough working space.
If you are renting or leasing, ensure you have permission from the homeowner since installation might require some infrastructure adjustments. 
The technician may drop a temporary cable from the utility people to the house if necessary. 
Then, Spectrum or you should contact the necessary utility companies (water, gas, electricity) to ensure you do not dig up other useful cables or pipes if the cable is buried.
Home Installation Kit
Spectrum provides a home installation kit that lets users access Spectrum internet without requiring a technician.
The Spectrum internet installation kit consists of: 
User guide

Coax and

Ethernet cables

A coax splitter

A

modem

A router (for the optional Wi-Fi service add on)

A phone (if you opt for the phone service)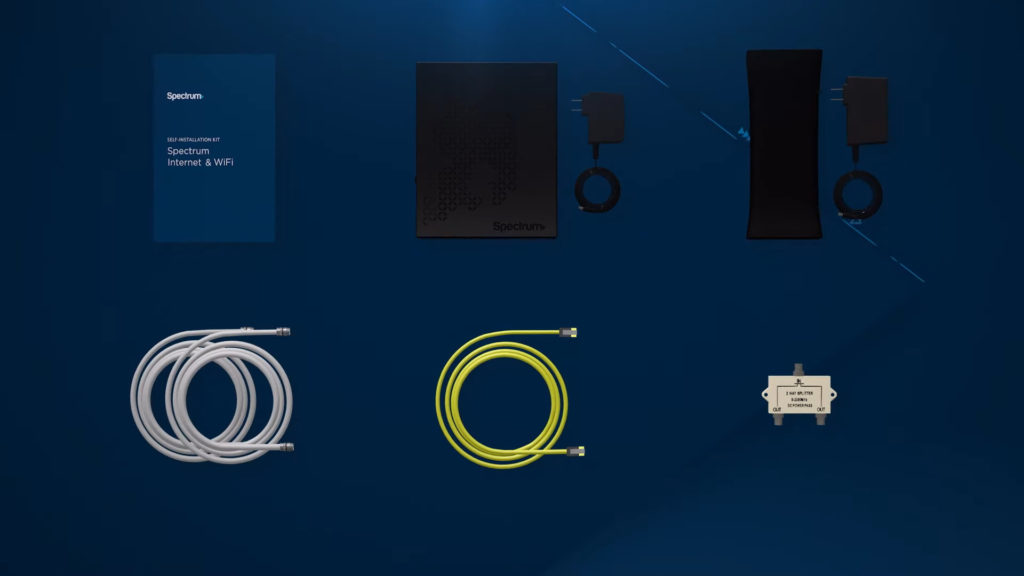 Note that the contents of the internet self-installation kit differ from the contents of the TV self-installation kit. Also, you can only use the kits if you previously had Spectrum cables running to your house. 
To install the internet kit:
Find a working coax port in your home

Plug the

coax cable

into the port (use the coax splitter if you have Spectrum TV)

Insert the other end of the coax cable into your modem

Then, plug the modem into a working power outlet 

As the modem turns on, observe its lights while referencing the user's guide to confirm the setup was successful. 
However, you will have to pay a $19.99 activation fee even if you set up the connection personally. The charge might seem exploitative, but it is the cheapest, fastest, and easiest way of getting Spectrum internet. 
If you face challenges with the self-install, contact Spectrum and ask for a "Rescue Install," and they should schedule a technician to visit your home within a few days.
How to Self-Install Spectrum Modem
How Long Until Spectrum Installs Internet in My Home?
The fastest way to get Spectrum internet in your home is to use the home installation kit. Once you contact Spectrum's customer care to activate the connection, your internet should be up and running.
It might take longer, specifically between weeks and months, when asking for professional installation. In most instances, there is nothing you can do to speed up the process since it might take a while before the necessary permits are provided to Spectrum contractors.
However, if the installation requires Spectrum to run a cable from a utility pole close to your home, it might take less than a week.
How Much Do Spectrum Internet Packages Cost?
Spectrum charges vary according to the internet plan you are subscribed to, with each plan having its perks. The internet packages are:
This is a plan specifically tailored for low-income homes. It offers 30Mbps down and 10Mbps up at an affordable $17.99.
This is Spectrum's cheapest internet plan, and it costs $49.99 for the first 12 months, then the price rises to 69.99. It offers speeds of 200Mbps down and 10Mbps up. 
The plan offers 400Mbps down and 20Mbps up. It costs $69.99 at a discounted rate, while the standard charge is $94.99 per month. It is ideal for online gaming and average daily internet use. 
GIG is Spectrum's fastest internet plan with download speeds of 1000Mbps and upload speeds of 35Mbps. The discounted price is $109.99, while the standard price is $129.99. It comes with a free router, meaning you will not have to pay the rental charge Spectrum imposes on its users.
Notably, the GIG plan is available in a few select areas; therefore, use Spectrum's zip code search tool to see if the plan is in your area.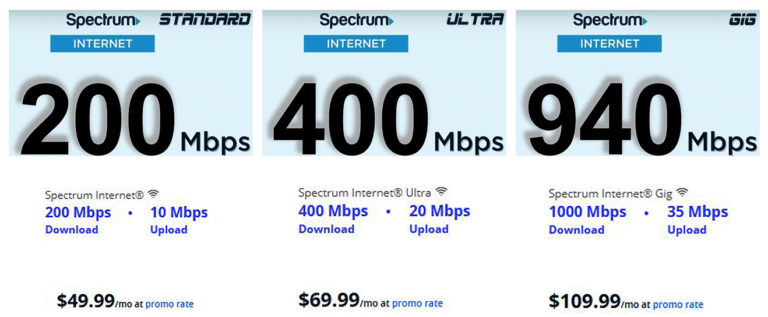 Remember the internet fees will increase once your first year with Spectrum elapses. Spectrum will notify you a month before through email and the news section on your bill that the promotional period is almost over. 
Do I Have to Pay More for Spectrum Wi-Fi?
Unfortunately, you have to pay an extra $5 for the Spectrum router. Spectrum only provides modems for free to customers, but they need to pay a $5 rental fee for the Spectrum routers.
You can bypass the charge by purchasing your router. However, that also comes with the disadvantage of Spectrum representatives blaming any malfunction on your third-party router. But that is a small price to pay if things ever get to such a point.
If you decide to get a third-party router, ensure to get a modern one that will not cause compatibility issues. You will have to dig deeper into your pockets to get a new router, but it will be a fruitful sacrifice considering it is a one-time payment.
How Can I Reduce the Installation Charge?
You can use a few tips and tricks to get a discounted installation fee. They include:
Straight up, ask for a discount
If you ask Spectrum to waive the $49.99 standard installation fee, there is a slight chance they will accept.
Do not hesitate to walk away
If you live where Spectrum is not the dominating ISP, let Spectrum know you will go to their competition. They will try to match the competition's rates or give you a considerable discount in most instances. 
Bring your neighbors on board
Spectrum will act if people in a particular area show interest in Spectrum's internet service because that means new business. 
Alternatively, you could initiate your neighbors to chip in some money that will cater to bringing the drop closer. The major downside of this idea is that it will take a long time before the internet gets to you because of the required logistics and permits.
Is Spectrum Internet Worth It?
Most Spectrum users have no choice but to use it because of the lack of other options. Regardless, using Spectrum internet has its advantages and disadvantages. The advantages are:
Spectrum will pay termination fees to your current service provider to facilitate easier switching of ISPs.
However, do not get too excited as the buyout comes with terms and conditions. The most important part of the terms is Spectrum will only cater to buyouts that do not exceed the 500-dollar cap.
Currently, Spectrum has no data caps on its internet service, meaning people can use the internet without fear of disconnection.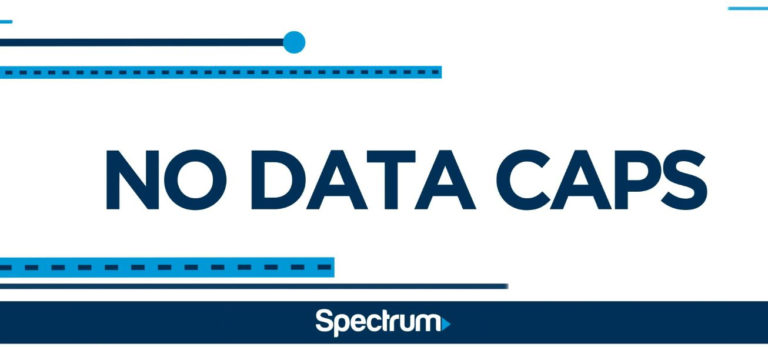 Spectrum charges its customers on a month-to-month basis. That means subscribers can change their packages or stop using Spectrum whenever they wish at no extra cost.
Spectrum's Cable Maintenance Service
Through their wire maintenance plan, Spectrum will conduct repairs and maintenances of professionally done wired connections. The only downside is this service will cost you, and you will have to contact Spectrum to get the exact quotation. 
The only noteworthy disadvantage with Spectrum is the increase in rates after a year. 
Conclusion
Hopefully, this piece helps you decide on whether you want to rely on Spectrum as an ISP. View the rate card here if you need more information on Spectrums charges. Also, you can find a detailed breakdown of what to expect on the internet bill here.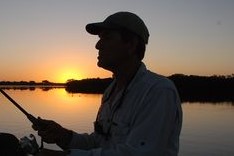 Hey, I'm Jeremy Clifford. I hold a bachelor's degree in information systems, and I'm a certified network specialist. I worked for several internet providers in LA, San Francisco, Sacramento, and Seattle over the past 21 years.
I worked as a customer service operator, field technician, network engineer, and network specialist. During my career in networking, I've come across numerous modems, gateways, routers, and other networking hardware. I've installed network equipment, fixed it, designed and administrated networks, etc.
Networking is my passion, and I'm eager to share everything I know with you. On this website, you can read my modem and router reviews, as well as various how-to guides designed to help you solve your network problems. I want to liberate you from the fear that most users feel when they have to deal with modem and router settings.
My favorite free-time activities are gaming, movie-watching, and cooking. I also enjoy fishing, although I'm not good at it. What I'm good at is annoying David when we are fishing together. Apparently, you're not supposed to talk or laugh while fishing – it scares the fishes.