D-Link is a global network solutions company. They connect companies and individuals with globally approved and award-winning compact devices. 
They have integrated advanced technology into everyday life with unique network solutions, wireless connection, IP monitoring, and various setup options using the cloud system.
As the owner of a D-Link device, you must know how to change your D-link Wi-Fi password. There are several reasons why you need to change your Wi-Fi password from time to time, but the main one is the security of your network.
Therefore, in this article, you will learn how to change the Wi-Fi password in less than five minutes!
D-Link Router Information
To access the official D-Link dashboard, you must be familiar with the following router information. You will find most of the details on the sticker label in the back or bottom of the device. 
To change the Wi-Fi password, you will need to know your router password as well as your username. In almost all devices, the default username is admin. 
The IP address is of the utmost importance so that you can make changes to the router settings.
Almost all D-Link routers use this same IP address, but sometimes it happens that the address for a specific router model differs from the default IP address for D-Link routers which is 192.168.0.1.
There is an easy way to find your default IP address on any version of the Windows operating system. Open Command Prompt on your computer and enter the following command: ipconfig. Now all you need to do is find the IP address listed as Default Gateway.
If you are having trouble finding this information, you can try running the following command: ipconfig | findstr "Default Gateway". This will significantly reduce the data in the Command Prompt window but this method is used only if you have one active network connection. 
Reset D-Link Router Password
We have already mentioned how important a router password is to access a D-Link dashboard and make changes to the router. Router password, which should not be confused with Wi-Fi password, is mostly admin.

It is recommended that you change the router password immediately after activating the network. If you forget your new router password, all you need to do is reset the router to factory settings. 
Reset the router by pressing the small button on the device with a pen or pin and hold for 10 seconds. This will cause your router password and username to go to default. You are now ready to move on to the next steps and change your Wi-Fi password.
Change D-Link Wi-Fi Password
Make sure your PC or laptop is connected to the D-Link Wi-Fi network. You can also do this via mobile phone, the procedure is practically the same.
Open any web browser and enter it in the address bar. The default IP address for the D-Link router is 192.168.0.1.
An authorization window will appear, requiring you to enter your username and password to access the network device. If you have never changed the router password before, the default username and password are mostly admin.
After entering the data, click the Login button.
You will be sent to the main dashboard page where you can manage everything about your router. To change the password, first, make sure you are on the Setup tab.
Go to Wireless Settings on the left side menu and then click on Manual Wireless Network Setup.
Find the Wireless Security Mode drop-down menu and choose WPA-Personal. Now scroll to the Pre-Shared Key field at the bottom of the page.
Enter a new Wi-Fi password in this field and click the Apply button.
Finally, restart your router. You can do this by pressing the button on the router itself or the D-Link dashboard. Select the Maintenance tab, then click on the Reboot button.
A new password is now set, all you have to do is reconnect your devices on the wireless network using the new password!
Conclusion
We have thoroughly explained the procedure of how to change the D-Link Wi-Fi password so that anyone can learn, even if they are not a computer geek!
Make sure to change your Wi-Fi password from time to time. The Wi-Fi password is used by other people you give it to, and this can often lead to misuse. Also, if the password is weak, your neighbors can easily crack it and prevent you from using full internet speed.
The real danger is hackers whose goal is not to consume your network megabytes but to misuse your data.
Set a strong Wi-Fi password using our guide and enjoy high-speed internet from your home!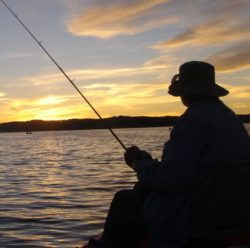 Hey, I'm David. I've been working as a wireless network engineer and a network administrator for 15 years. During my studies, I also worked as an ISP field technician – that's when I met Jeremy. 
I hold a bachelor's degree in network engineering and a master's degree in computer science and engineering. I'm also a Cisco-certified service provider. 
In my professional career, I worked for router/modem manufacturers and internet providers. I like to think that I'm good at explaining network-related issues in simple terms. That's exactly what I'm doing on this website – I'm making simple and easy-to-follow guides on how to install, set up, and troubleshoot your networking hardware. I also review new network equipment – modems, gateways, switches, routers, extenders, mesh systems, cables, etc. 
My goal is to help regular users with their everyday network issues, educate them, and make them less scared of their equipment. In my articles, you can find tips on what to look for when buying new networking hardware, and how to adjust your network settings to get the most out of your wi-fi. 
Since my work is closely related to computers, servers, and other network equipment, I like to spend most of my spare time outdoors. When I want to blow off some steam, I like to ride my bike. I also love hiking and swimming. When I need to calm down and clear my mind, my go-to activity is fishing.