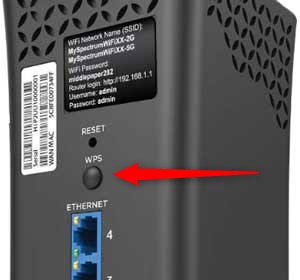 We're sure that if you're here, you probably know what WPS (Wi-Fi Protected Setup) is, and why you might need it sometimes. However, you might have trouble using it on a Spectrum router, and this can be rather frustrating, but we might have a solution.
So, if you're wondering how to enable WPS on Spectrum routers, no worries. We'll discuss what WPS is, why Spectrum router WPS doesn't work sometimes, how to enable WPS on a Spectrum router, and how to connect using WPS.
What Is WPS?
The Wi-Fi Protected Setup feature is something present in most routers released since 2007. You might see it on your router or gateway as a button with WPS written on it. This feature was created so users can connect their wireless devices with less effort. There are some benefits of WPS:
No mistakes: We avoid simple mistakes such as typos, and there's no need to memorize the password.
Simplicity: It's a button, so you can click it, and it should work. We'll discuss this a little further in the text.
Automatic: The security features such as the SSID (Service Set Identifier) encryption and key are set automatically.
There are also some disadvantages such as the security, and that all devices you want to use it on need to support the feature also. Many newer smartphones and routers don't have this feature integrated.
Spectrum Router WPS Not Working
Most ISPs (Internet Service Providers) and router manufacturers ceased the WPS feature in their newer products because of security reasons. That's why some newer products such as new Spectrum routers don't support WPS, and many users are wondering how to enable WPS on a Spectrum router. So, let's talk about security.
WPS PIN Security
The PIN (Personal Identification Number) is the first thing that can make it not secure. You can assign a PIN that has 8 digits, and most hackers can enter your network in a short time because of that.
It's all about guessing the right combination of digits, and there's software that does that for us now, so all an attacker needs to do is wait until all the digits are correct.
Another thing that makes the WPS feature very insecure is the possibility to connect with a push of a button. Connecting by pushing a button on your router, with no additional security checks like a PIN or a password, leaves you very vulnerable to attacks. 
However, someone needs to get physical access to your router to do that. It's much more secure than the PIN method.
Enable WPS On Spectrum Router?
Even if we're a little confused on how to enable WPS on Spectrum routers, and we get nothing by pushing the button on the back of the router, that doesn't mean that we can't do anything. We can still try to set WPS up using the Spectrum router login. Remember, Spectrum uses different router brands, so we have to go by brand.
Enable WPS Sagemcom
To enable WPS on Sagemcom, you need to log into your web interface, and from there you need to select the Wi-Fi band, 2.4 GHz and 5 GHz. We recommend you do this on both bands, so it's easier to connect your devices to the network.
You'll notice the WPS tab, and the first line when you select the tab says Enable WPS. Toggle it on. The second line is the WPS Mode. You should check both checkboxes, one is for connecting with a push-button pairing, and the second one is with a PIN. If you'd like to connect using the PIN, it's on the back of your router.
Enable WPS Askey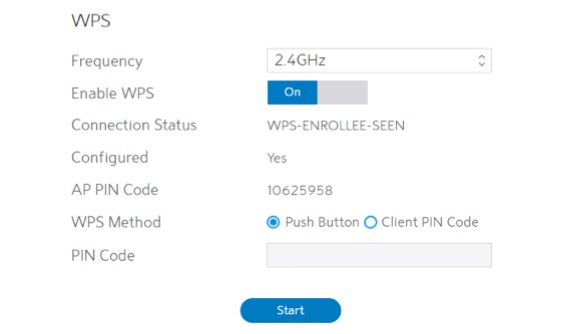 Spectrum's Askey Wave 2 routers have a different procedure to enable WPS. We still need to log in to the interface. Once there, we need to access Router settings from the Basic tab. Again, you'll need to choose the Spectrum Wi-Fi band.
There's an option to toggle the WPS on or off, just toggle it on, and then you can choose the WPS method as well, but you can only choose one, either the WPS button or PIN. You can also assign your own PIN. After you've done all that, just click on Start.
Enable WPS Arris
The method is very similar in Arris routers, although Spectrum usually uses a modem/router combo when it comes to Arris, which doesn't affect the steps. So, once in the web interface, you'll see the Basic Setup tab, click on it.
There's no toggle option, just check the checkbox next to WPS Enable. There's a drop-down menu for the Encryption Mode. You can choose between PBC (Push Button Control) or PIN. Whichever you choose, you'll get WPS access.
Enable WPS Netgear
Go to www.routerlogin.net and enter your credentials. Once there, go to the ADVANCED tab, you'll notice the WPS Wizard, select it. After that, click on Next, and then select either the Push button or PIN. Click Next, and you're done.
Enable WPS SMC

Spectrum's SMC 8014 cable modem gateway might not have the WPS feature at all. This is probably because of security reasons we stated previously. However, the SMCD3GN has the feature, and you can easily enable it using the WPS button.
However, the general procedure goes like this. Once you access the main page of your SMC web interface, go to Wireless Settings, and then click on WPS. You'll see the WPS Configuration section, just select Enable. Again, you'll have a choice to make with the button or the PIN.
Recommended Reading :
How to Connect Using WPS?
Now that you know how to enable WPS on Spectrum routers, you should also know how to connect using WPS. Remember, newer devices such as smartphones, smart TVs, and other similar devices might not support the WPS feature.
Windows 10 WPS
It's quite easy to connect using WPS. Just click on your network in the wireless network list, and click on the WPS button on your router. It's going to say "Getting settings from the router." You should be connected within a few seconds.
Android Devices
Most new Android devices don't have the WPS feature, but if you have an older device, you can go to your Wi-Fi settings, and then you'll need to tap on Wi-Fi Preferences. There are going to be Advanced settings.
From there, you'll need to select either the WPS push button or PIN, and then you'll need to push the button on your router or enter the PIN.
Printer WPS
If you'd like to connect a printer, the setup is much easier if you use the push-button pairing feature. Some printers let you set them up using this feature. However, some don't support the feature at all.
Conclusion
Now you understand the advantages and disadvantages of having a WPS feature on your router, and you know how to enable WPS on Spectrum routers. Remember, Spectrum uses different routers, and they have different settings.
If you're having trouble using WPS to connect your wireless device to your home network, try giving your ISP a call. Their support team might know how to handle the situation.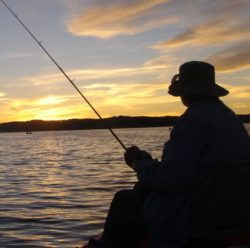 Hey, I'm David. I've been working as a wireless network engineer and a network administrator for 15 years. During my studies, I also worked as an ISP field technician – that's when I met Jeremy. 
I hold a bachelor's degree in network engineering and a master's degree in computer science and engineering. I'm also a Cisco-certified service provider. 
In my professional career, I worked for router/modem manufacturers and internet providers. I like to think that I'm good at explaining network-related issues in simple terms. That's exactly what I'm doing on this website – I'm making simple and easy-to-follow guides on how to install, set up, and troubleshoot your networking hardware. I also review new network equipment – modems, gateways, switches, routers, extenders, mesh systems, cables, etc. 
My goal is to help regular users with their everyday network issues, educate them, and make them less scared of their equipment. In my articles, you can find tips on what to look for when buying new networking hardware, and how to adjust your network settings to get the most out of your wi-fi. 
Since my work is closely related to computers, servers, and other network equipment, I like to spend most of my spare time outdoors. When I want to blow off some steam, I like to ride my bike. I also love hiking and swimming. When I need to calm down and clear my mind, my go-to activity is fishing.