There are more than 500 million Wi-Fi hotspots in the world, and counting fast. The need to get connected to the internet has been increasingly high in demand, escalated by the pandemic.
Even before the pandemic, people kept thinking of ways to swift in performing tasks from the traditional methods to online processes. Despite many hotspots available, finding free Wi-Fi hotspots is still challenging. In this post, you'll learn how to get any Wi-Fi for free.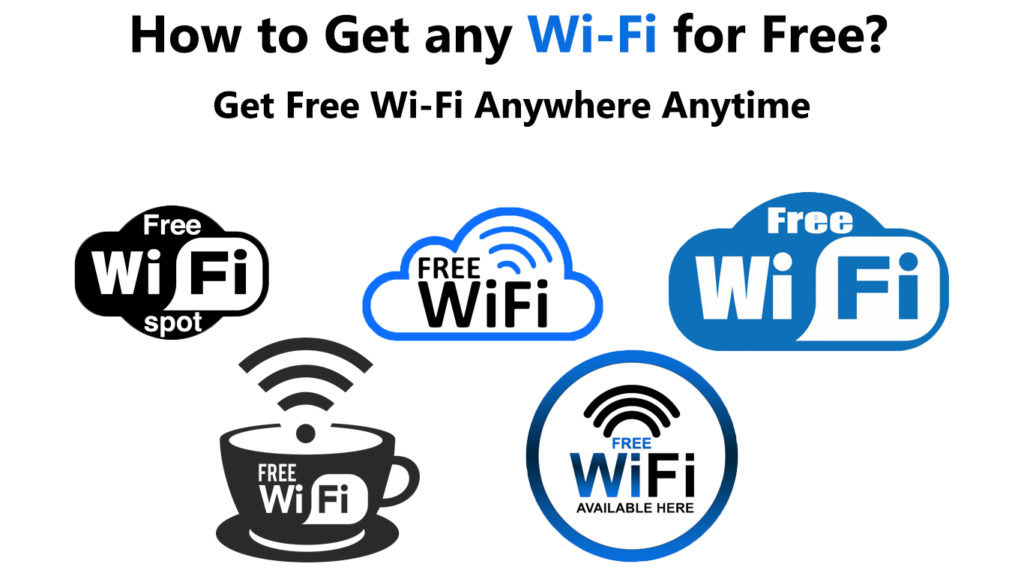 Wi-Fi Hotspot
Before we go deeper into the topic, let's look at the definition of a Wi-Fi hotspot. It's a spot where you can get an internet connection via a Wi-Fi network. 
Public Wi-Fi hotspots are normally found in public places (as the name suggests), such as cafes/restaurants, shopping malls, universities, libraries, and hotels. These enterprises and institutions offer Wi-Fi as an extra service to attract customers and promote their services.
These are free Wi-Fi hotspots, but remember to keep vigilant against malicious hackers. Free Wi-Fi hotspots are known to be like a 'Disneyland' to hackers who can steal your data and personal information like a credit card, cell phone number, and home address. 
On the other hand, private Wi-Fi hotspots, as the name suggests, are privately owned by individuals or businesses. You need to get permission to join the network, which is protected by a password.   
Wi-Fi Hotspots Explained
Let's find out the many ways to get any Wi-Fi for free.
Connect to Your Smartphone Wi-Fi Hotspot
You can use the data plan of your phone to get free internet on your other devices such as PCs, laptops, tablets, and smart TVs. Here's how you can set up a mobile hotspot on your smartphone:
On Android
Pull down the quick menu and press the Settings icon.

Tap on Portable hotspot.

Tap the Portable hotspot toggle to switch it on.

Tap Set up portable hotspot. 

Name your Wi-Fi network in the SSID space (avoid generic names like SAMSUNG HOTSPOT or XIAOMI WI-FI; hackers can identify what type of phone you use, making it easier to hack).

Set up a

strong password

(avoid predictable passwords like "123456", "qwerty", or your name/birthday)

Now the hotspot is ready to provide an internet connection to your other devices. Open up Wi-Fi and click on your cell phone mobile hotspot and type the password to join the network.

On IOS
Go to the Settings app.

Tap Cellular.

Then, tap Personal Hotspot.

Tap the Portable hotspot toggle to switch it on.

Tap the Wi-Fi password if you want to change it.
Setting Up a Hotspot (Android and iOS Devices)
Use the Hotspot Finder App
There are a lot of hotspot database apps that can assist you in finding free public hotspots. Each app has a massive list of Wi-Fi hotspots with passwords at various locations all over the world. Some of the most popular ones are Wi-Fi Finder, Instabridge, and Avast Wi-Fi Finder. The best thing is these apps are also usable free of charge.
Free Public Wi-Fi Hotspots
Once considered a luxury, a Wi-Fi hotspot is a necessity, just like a cell phone or a computer today. Everyone needs an internet connection and requires Wi-Fi hotspots to connect devices to the internet. That's why you see more Wi-Fi hotspots in public places, and most of them offer free service. 
Libraries
You might think libraries have no relevance in today's internet world. However, libraries still play a significant role in education and research. Providing a free Wi-Fi hotspot is one of the ways libraries retain their roles. 
Public Malls
It's a tendency for public malls to offer free Wi-Fi hotspots to visitors as a way to attract more people to visit their malls. With thousands of people who might connect to the network at a time, you can't expect to get super-fast internet connections there. However, it's better than no free internet at all, and free service is always sweet.
Fast-food Chains
Fast-food outlets like McDonald's, Starbucks, and Burger King have been providing free Wi-Fi hotspots to those who frequent their outlets for a long time. Yes, the Wi-Fi is free, but you need to order food and drinks to have access to the Wi-Fi.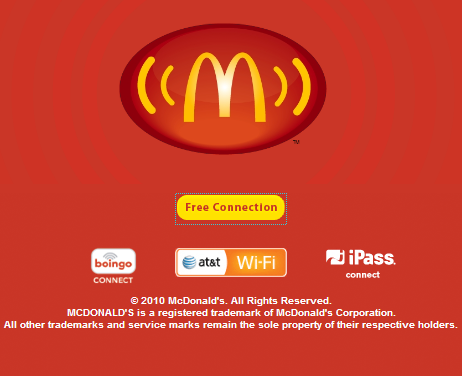 Normally you can see a Wi-Fi present by the display of its name or SSID (Service Set Identifiers) on your device if it's located nearby. But, did you know that one can easily hide the SSID so that it won't appear on other devices while in operation? 
Recommended reading:
Although you cannot see the SSID, that doesn't mean you cannot trace the network. Once there is traffic, you can use a Wi-Fi Analyzer app to discover the hidden network. If you can pull out the password, you can get free Wi-Fi by joining the hidden network.
Get Free Wi-Fi from your ISP
These days many ISPs provide free Wi-Fi hotspots at a few spots in an attempt to promote their products and services. Furthermore, their Wi-Fi hotspots have better performance and security compared to free Wi-Fi hotspots in public places. The best place to check where your ISP sets up free Wi-Fi hotspots is from its website.    
Conclusion
Eventually, there might be free Wi-Fi hotspots everywhere you go. Until then, however, people still need to maneuver their way to get any Wi-Fi for free. Free internet connectivity means you don't have to worry about paying monthly subscriptions to plans or your ISP throttling your internet for missing payments.
One thing you must remember when joining free Wi-Fi in public places is the security aspect. Hackers like to steal your data and confidential information while you're using a free public Wi-Fi hotspot.
There are also fake Wi-Fi hotspots with names like "Your Free Wi-Fi" or "Free Café Wi-Fi" to attract users. You would sacrifice all your data and private information once you enter their network.  
Security Risks of Free Wi-Fi Hotspots
For a safe connection, it would help if you could take some safety precautions before joining the network. If you have the budget, get a VPN (Virtual Private Network) that can make your device invisible and encrypt your connection to safeguard you from unwanted intruders.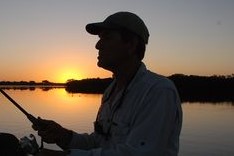 Hey, I'm Jeremy Clifford. I hold a bachelor's degree in information systems, and I'm a certified network specialist. I worked for several internet providers in LA, San Francisco, Sacramento, and Seattle over the past 21 years.
I worked as a customer service operator, field technician, network engineer, and network specialist. During my career in networking, I've come across numerous modems, gateways, routers, and other networking hardware. I've installed network equipment, fixed it, designed and administrated networks, etc.
Networking is my passion, and I'm eager to share everything I know with you. On this website, you can read my modem and router reviews, as well as various how-to guides designed to help you solve your network problems. I want to liberate you from the fear that most users feel when they have to deal with modem and router settings.
My favorite free-time activities are gaming, movie-watching, and cooking. I also enjoy fishing, although I'm not good at it. What I'm good at is annoying David when we are fishing together. Apparently, you're not supposed to talk or laugh while fishing – it scares the fishes.