Spectrum is a leading internet brand owned by Charter Communications. They are offering lightning-fast internet speeds that can reach 1000 Mbps. Most of their offers promise high speed and efficient internet browsing. But what happens when they fail to deliver on those promises? Is your internet even to blame for the slow connection? You'll get the answers to every question you have in this article!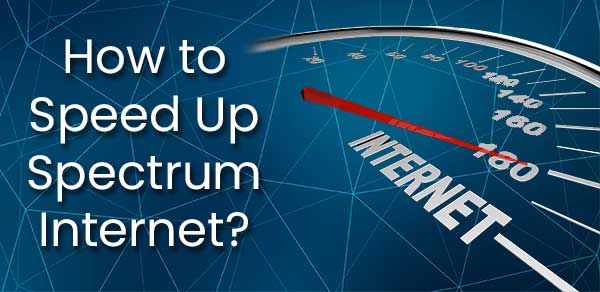 Is My Internet Slow?
Before we go into the actual ways to speed up your internet connection, you should first check whether your internet is even slow. What many people don't know is that your connection will rarely reach the speed the manufacturer advertised. But, that doesn't mean you won't be able to get things done quickly. That is why we'll dedicate this part to the speed your internet will require in order to perform the tasks efficiently.
Download Speed
To put it simply, the download speed presents the rate at which the internet will receive information. The optimal rate depends on which tasks you're doing. For instance, the rate for streaming a video should be between 5 Mbps and 15 Mbps.
In addition, online gaming will require a speed from 4 Mbps to 10 Mbps. On the other hand, video conferencing would properly work with a rate below 6 Mbps. In case you want your smart devices to work correctly, the optimal download speed of your internet should be between 3 and 4 Mbps.
Upload Speed
Upload speed presents the rate at which the internet is able to send information. The optimal upload speed for posting videos, for example, is from 5 to 8 Mbps. What's more, smart home devices will require the same upload and download speed, which should go from 3 to 4 Mbps. Finally, the best rate for video conferencing is the one between 1 and 6 Mbps.
In case the internet is not working on its optimal upload and download speed, you can then say for sure that it's slow. Luckily, there are ways to solve your issue quickly.
Best Ways to Speed Up Your Spectrum Internet
If your Spectrum internet is not able to reach the optimal speed, you might have a problem we can help you with. We'll present you with a few most common things that can cause slow internet and the easiest way to fix them.
1. Too Many People are Using the Internet
Your internet is designed to be used by more than one person. However, when multiple people perform more challenging tasks, the internet can get slower. In addition, it's always best to have less than five household members accessing the network in order to maintain the optimal internet speed. Thus, the most common culprit of slow internet is the number of users.
Thankfully, your solution is simple – come up with a schedule with your household members to ensure that everyone can get their tasks done efficiently. Moreover, you should avoid performing activities that require high internet speed at a busy time of day.
2. You Improperly Placed the Wi-Fi Router
Many things can disturb a Wi-Fi connection. Placing the router on the floor, for instance, is one of them. What's more, large furniture and appliances around the router can also make the internet slower.
Moreover, the router should always be as close to the middle of the area as possible. Thus, if you ensure that the router is off the floor, in the middle of the room, and without anything big around it, you shouldn't have any issues with the internet speed.
3. Your Software or Devices Might be Outdated
Your internet problem might not be about the internet at all! There is a big chance that your device is running on an old version of the software. As a result, its performance can be lower.
Furthermore, older routers, especially those that are incapable of carrying today's internet speed, can be the cause of the issue. The best thing you can do is research which devices would work the best with your Spectrum internet and update every gadget you have regularly.
4. The Firewall You installed is Disrupting the Speed
Everybody wants a strong, effective firewall. But, what many people don't think about when choosing one is that stricter protection can come with a slower speed. That's because the stricter process of monitoring traffic on your device can slow down all of the operations.

As most manufacturers are aware of this issue, they will set their firewalls to the optimal settings that will protect your device without slowing it down. Thus, the best way to solve this problem is to reset your firewall to its default settings.
5. Your Internet is Simply Too Slow for Your Household.
If you went through every solution we presented, and you still have problems with internet speed, chances are – your internet is just too slow for your needs. That is why the key to your issue will be upgrading the internet speed.
Not all users will have this option. Thus, you should check whether you'll be eligible for an upgrade on the Spectrum website. If you are, there are two simplest ways to upgrade the speed. Firstly, you can directly contact Spectrum customer support. They can help you go through each step and upgrade your current plan.
The second way to upgrade the speed of your internet would be via your online account. You will have to sign in as the primary user and then go to the "Billing" section. In that tab, you'll see the "Statements" option, which will allow you to see the details of the offer.
In the details, you'll notice the Spectrum Internet drop down and the option "Upgrade' under it. The website will then redirect you to a new page containing all of your upgrade choices. Once you upgrade your internet, you'll almost certainly be able to perform all of the online actions more efficiently.
Final Thoughts on How to Speed Up Spectrum Internet
There you have it – all of the possible culprits for your slow internet as well as the ways to solve the issue. Whether the problem is with the number of users, router placement, outdated devices, or firewall, you will be able to speed up the internet in a matter of minutes. In case nothing works, you can always upgrade your plan by following our steps.
Hopefully, you're now scrolling through our website at the fastest possible speed! If you are, you can check out other helpful tips we have for various problems users encounter.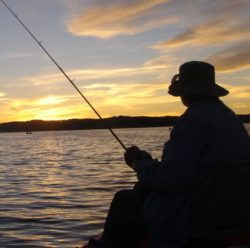 Hey, I'm David. I've been working as a wireless network engineer and a network administrator for 15 years. During my studies, I also worked as an ISP field technician – that's when I met Jeremy. 
I hold a bachelor's degree in network engineering and a master's degree in computer science and engineering. I'm also a Cisco-certified service provider. 
In my professional career, I worked for router/modem manufacturers and internet providers. I like to think that I'm good at explaining network-related issues in simple terms. That's exactly what I'm doing on this website – I'm making simple and easy-to-follow guides on how to install, set up, and troubleshoot your networking hardware. I also review new network equipment – modems, gateways, switches, routers, extenders, mesh systems, cables, etc. 
My goal is to help regular users with their everyday network issues, educate them, and make them less scared of their equipment. In my articles, you can find tips on what to look for when buying new networking hardware, and how to adjust your network settings to get the most out of your wi-fi. 
Since my work is closely related to computers, servers, and other network equipment, I like to spend most of my spare time outdoors. When I want to blow off some steam, I like to ride my bike. I also love hiking and swimming. When I need to calm down and clear my mind, my go-to activity is fishing.