Wondering whether you can use Wi-Fi if your phone is cut off? The answer is, yes, you can. In this guide, we will show you how to use Wi-Fi on your phone without an active line.
If you can connect to Wi-Fi, you don't even need an activated phone line to make voice or video calls and send text messages. Today, you can find so many applications that offer the same service. However, the problem is getting continuous Wi-Fi service to run such apps anywhere you go.
Nevertheless, it's a much cheaper alternative, and if you have an unlimited data plan, you can use the service as much as you need without worrying about the bill. So let's find out how to use a Wi-Fi network on your phone even if your provider cuts off your phone line.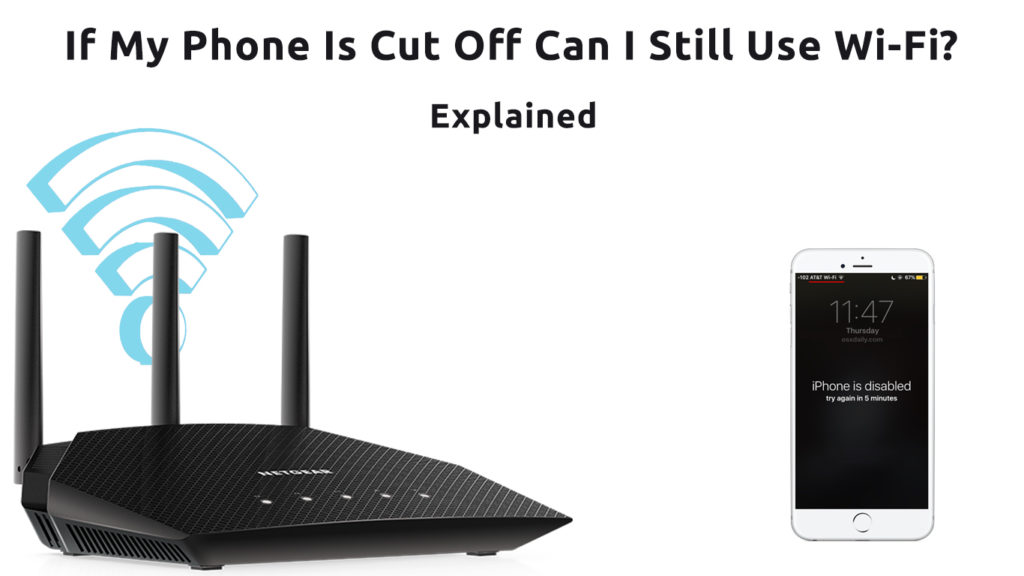 Before that, let's find out the reasons why you'd want to use Wi-Fi only on the phone and consider terminating a phone plan. As indicated above, Wi-Fi is very economical. If you're at home and have Wi-Fi with an unlimited data plan, you can connect your phone to the Wi-Fi network, and it won't cost you a cent. However, it can get tricky when you go out. Still, you can always connect to a Wi-Fi network in public places such as restaurants, hotels, libraries, and many more. Security is not a real issue if you have a VPN.
In addition, these days, people use their phones mostly for online activities, such as browsing the internet, emailing (work and personal), watching TV and YouTube, and social media. In case you need to make a call, you can always use one of many communication apps, including social media platforms.
Some might be pretty skeptical about using public Wi-Fi hotspots due to lack of security (even if you have a VPN network) and limited access since the number of public Wi-Fi access points is quite limited. Meet 4G LTE router – a relatively new device carrying a Wi-Fi hotspot. The problem with 4G LTE routers is that they require SIM cards and mobile internet plans. So, it's not a free thing, and it's almost the same as having a SIM card inside your phone.
NETGEAR Nighthawk 4G LTE Router
Is it Possible to Use Wi-Fi Without a Phone Line?
Yes, indeed, you can do that. Your phone has a separate Wi-Fi setting from the mobile data network. Therefore, if your mobile network provider deactivates your phone and SIM card, you can still connect it to a Wi-Fi network.
That means you can still go online and continue with all the online activities, whether the phone line is active or not. To make a call, use the calling apps that don't require you to have a phone number, such as Skype, WhatsApp, and many others available on Play Store and App Store.
Is it Possible to Text Without a Sim Card?
Yes, you can still send text messages from your phone if you don't have a SIM card on the phone or if the SIM card is inactive. You need to use an online app such as Whatsapp or other messenger apps since they can all use Wi-Fi. So, all you need is an active Wi-Fi network to connect your phone.
How to Use Wi-Fi When Your Phone is Cut Off
With all smartphones having a function to connect to a Wi-Fi network, it's super easy to set it up, either on an iPhone or an Android phone. Follow these steps:
Charge and turn on the phone.

Switch the phone to an

airplane mode

(to stop it from searching for phone service)

Go to settings and tap on the Wi-Fi icon to turn it on.

Your phone will list a few available Wi-Fi networks in the vicinity. Tap on the one that you want to connect.

Enter a password, and you can use Wi-Fi now.
We recommend using the following services when your phone is cut off:
Google Voice
Google Voice is available for voice calls, but you need a phone number to activate the service. Luckily you can always use an old phone number, assuming you have an internet connection.
However, it has its downside, like the absence of an incoming call choice. Moreover, if you're using Bluetooth, you don't get to see the call and hang-up buttons.
Wi-Fi Calling
Wi-Fi calling is an interesting feature available on both iPhone and Android devices. With this feature enabled, whenever the signal of your mobile network is too weak to make a phone call (or when you don't even have a SIM card inside your phone, but you have a phone number tied to your Android/iPhone account), you can make regular calls using Wi-Fi connection.
Wi-Fi Calling Explained
On iPhone
You can use the iPhone's Wi-Fi calling function to make calls. These are the steps:
Go to Settings

Select Phone

Tap on the Wi-Fi Calling icon to turn it on

Now you can make a call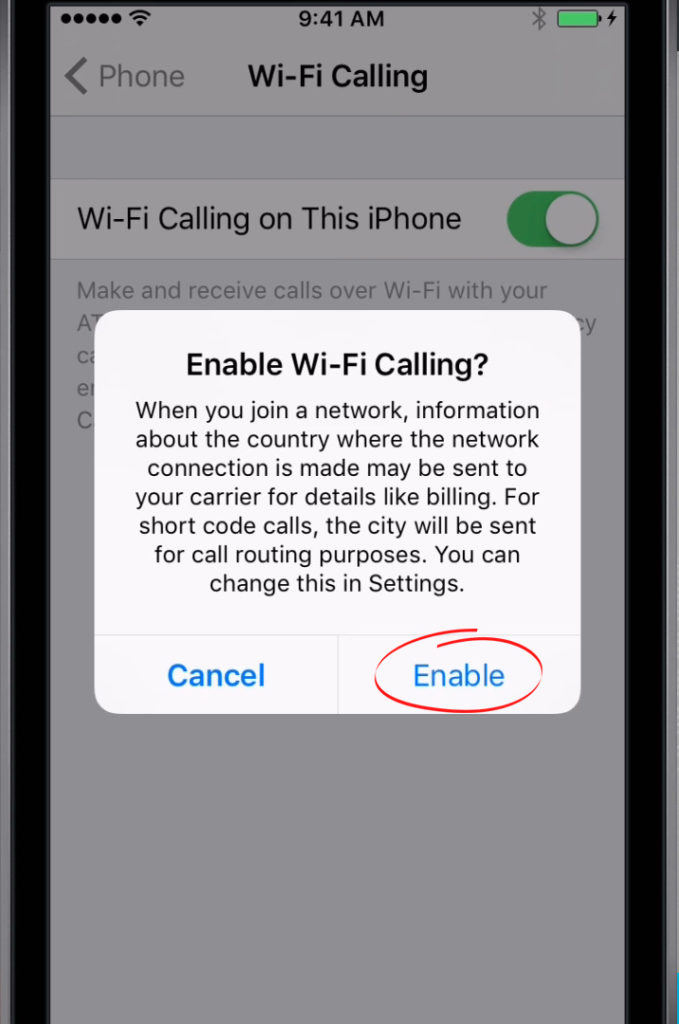 On Android Phones
Follow these steps to make a call using any android phone:
Go to Settings

Select Connections

Look for Wi-Fi Calling or select More Settings (depending on the device)

Tap on the Wi-Fi Calling option

Now you can make Wi-Fi calls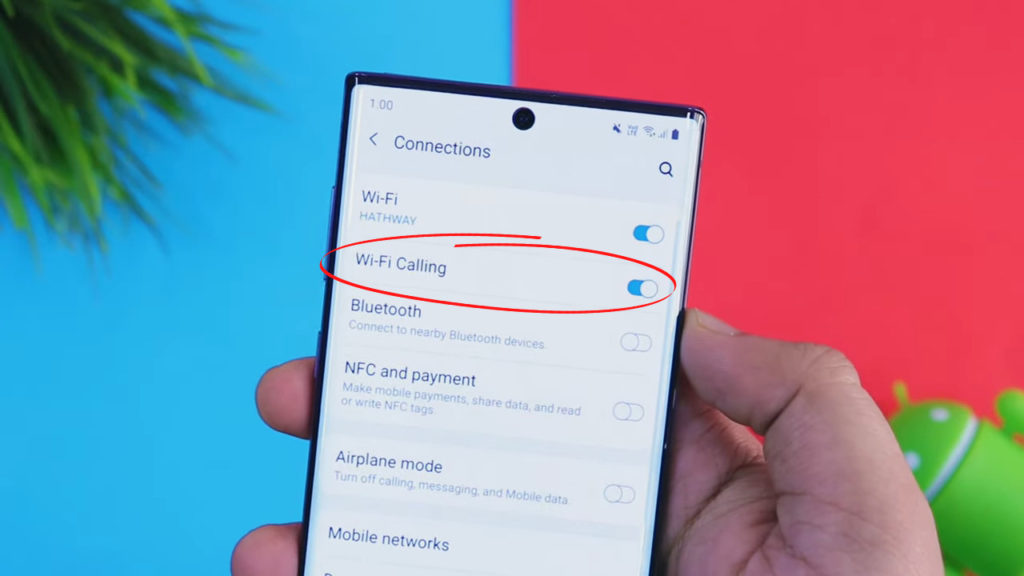 Calling and Texting Apps
By now, you'd have understood the convenience of making calls or texting without committing to a phone carrier. There are a plethora of calling/messaging apps you can search and download from the App Store or Google Play. Some of the most popular ones are Google Chat, Messenger, and Skype.
Recommended reading:
Some apps would need you to register with a phone number. But once you have them on your phone, you can use them even though your phone line is cut off, since you've already registered a phone number earlier. iMessage is one of them, but you can only use it on the Apple platforms. Try Whatsapp if you want a calling app that you can use on any platform.
You only need to connect to Wi-Fi to use all these apps. However, the other party you call or message must also have the same app to get through.
Conclusion
So, what happens if your phone is cut off? Can you still use Wi-Fi? Well, as we explained, you can download the apps mentioned above, get connected to a Wi-Fi network, and still make calls and send text messages. You might even consider letting off your phone line and sticking to Wi-Fi calling since it's a much cheaper solution.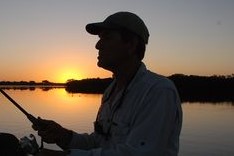 Hey, I'm Jeremy Clifford. I hold a bachelor's degree in information systems, and I'm a certified network specialist. I worked for several internet providers in LA, San Francisco, Sacramento, and Seattle over the past 21 years.
I worked as a customer service operator, field technician, network engineer, and network specialist. During my career in networking, I've come across numerous modems, gateways, routers, and other networking hardware. I've installed network equipment, fixed it, designed and administrated networks, etc.
Networking is my passion, and I'm eager to share everything I know with you. On this website, you can read my modem and router reviews, as well as various how-to guides designed to help you solve your network problems. I want to liberate you from the fear that most users feel when they have to deal with modem and router settings.
My favorite free-time activities are gaming, movie-watching, and cooking. I also enjoy fishing, although I'm not good at it. What I'm good at is annoying David when we are fishing together. Apparently, you're not supposed to talk or laugh while fishing – it scares the fishes.