Just two decades ago, email was probably the most exciting communication method when it first became available on cell phones. Emailing on the move became a trend and quickly turned into a must-have for everybody.
Fast-forward, everyone can carry a network, even on a cell phone. But along with the increased use of the internet, the number of various threats is also increasing. An example of such a threat is getting an unknown INTEL_CE_LINUX device on your network.
You're probably wondering how this device got your password and connected to your network. In this article, you will find all the answers. We will explain what INTEL_CE_LINUX actually is and how to handle the situation when INTEL_CE_LINUX appears on your network.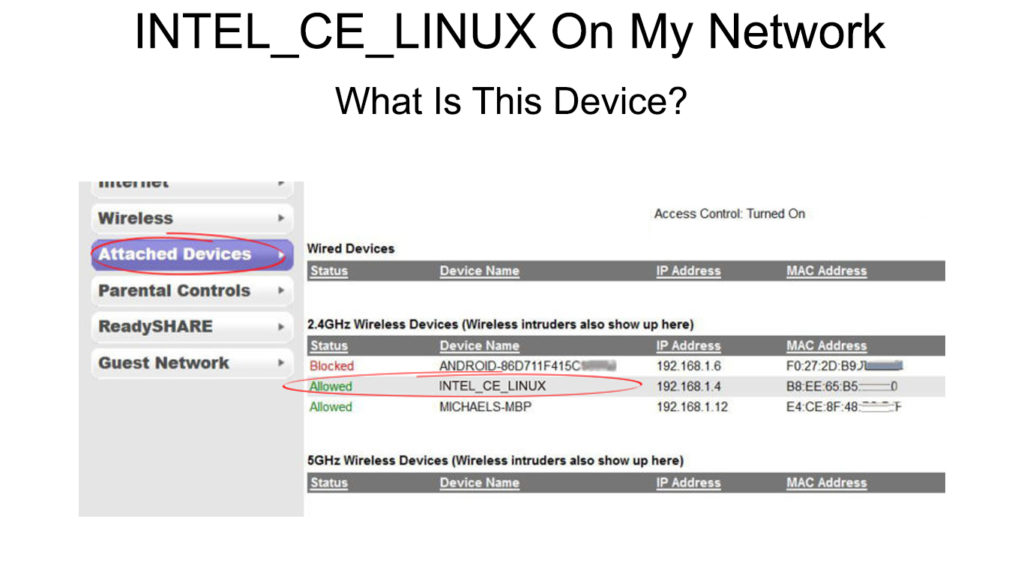 The most common concerns and queries of users who encountered this issue are:
"Hey! Can someone tell me what INTEL_CE_LINUX is? I was trying to install a file that my friend had just sent, but it didn't get through. However, INTEL_CE_LINUX appeared on the bar. I'm worried that someone might have already gained access to my device and network."
"I think someone is on my network. I tried changing the network SSID and password and disabling guest login, but this device, INTEL_CE_LINUX, still appeared, and I couldn't get rid of it. Please help me – what is it and who is using it?"
I first saw INTEL_CE_LINUX on my

Mac

after a technician from my ISP installed a new modem. I can hide it, but I can't get rid of it entirely. Please help!"
It Might Be Your Gateway
In some instances, your authorized gateway may appear in the form of INTEL_CE_LINUX. Some router or modem IP addresses are configured as 192.168.0.1, and this IP address can be associated with the name INTEL_CE_LINUX. So, there is nothing to worry about if your router or modem IP address is in this configuration.
It Might Be Your PVR Box
Shaw offers PVR boxes to its users to enjoy digital entertainment. The PVR box may appear as INTEL_CE_LINUX on your network. But, if you are not using the Shaw network, then INTEL_CE_LINUX might come from something else. It's an issue, and we have more options below that could solve your problem.
Change Your Password
When you see an unrecognized and unauthorized device on your network like INTEL_CE_LINUX, the first thing you should do is to change your network's password. It must have been compromised, or someone already knew your password and joined your network easily.
You probably have a weak password, and a hacker can easily crack it. So, the next time you change the password, it's best if you can follow the best practice for setting up a password.
Recommended reading:
Generally, a strong password has a combination of lowercase and uppercase alphabet letters, numbers, and at least one special character. Hackers stay away from strong passwords and will instead concentrate their efforts on unlocking weak passwords.
Restarting Your Router and Modem
Rebooting your network will delete possible bugs and free it from the erroneous configuration. Restarting your device is a great idea, but you should also restart your modem and router.
You might have connection issues with your router. Your device might have some bugs, and there could be bugs in your router firmware as well. Here are the steps to restart your modem and router:
Switch off the router and modem.
Disconnect the devices by pulling out the cords and plugs.
After a few minutes, plug them back in and put the cords back to the correct ports.
Restart the router and modem by pressing the on/off button.
See if INTEL_CE_LINUX is still there.
Opt for the Latest WPA Security Standards
Everyone realizes that cyber threats on your network appear all the time and keep increasing every day. One way to secure your network is to apply strong security standards like WPA2-AES.
It provides encryptions making your network safe and secure from outside threats and unauthorized access to your network. The lack of such security standards will invite malicious cyber threats and let unwanted devices or programs such as the INTEL_CE_LINUX on your network.
Computer Virus
Yes, the dreaded computer virus can cause your network to falter and get corrupted. Computer viruses and malware are constant threats to your network.
You should also install a reliable antivirus program on your computer and other devices. And you should ensure the antivirus is active all the time. A good and reliable antivirus program can keep the virus and malware away from your network.
Conclusion
Consider all the points presented above to determine why INTEL_CE_LINUX is on your network. Maybe one of the recommended steps can fix your problem. Otherwise, as a last resort, try contacting your Internet Service Provider – they should be able to assist you in fixing the issue.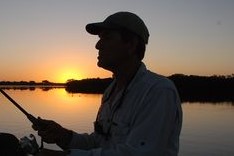 Hey, I'm Jeremy Clifford. I hold a bachelor's degree in information systems, and I'm a certified network specialist. I worked for several internet providers in LA, San Francisco, Sacramento, and Seattle over the past 21 years.
I worked as a customer service operator, field technician, network engineer, and network specialist. During my career in networking, I've come across numerous modems, gateways, routers, and other networking hardware. I've installed network equipment, fixed it, designed and administrated networks, etc.
Networking is my passion, and I'm eager to share everything I know with you. On this website, you can read my modem and router reviews, as well as various how-to guides designed to help you solve your network problems. I want to liberate you from the fear that most users feel when they have to deal with modem and router settings.
My favorite free-time activities are gaming, movie-watching, and cooking. I also enjoy fishing, although I'm not good at it. What I'm good at is annoying David when we are fishing together. Apparently, you're not supposed to talk or laugh while fishing – it scares the fishes.