Do you work from home and is the internet your basis for everything you need to finish during the day for work? Do you listen to lectures online? Are you taking a break from hard work or school and watching your favorite series right now?
Whatever you do today, at this moment, the internet has become a mandatory part of your life. Frequent internet cut-offs can erase some essentials of your job. But not only that – they can also prevent you from handing over a task on time. 

Are You Wondering Why Is That Happening?
Low download speed can be one of the reasons for that type of problem. It might be inadequate to fulfill any action taken. A file that is not fully downloaded due to low speed can cause overload and disconnection of the Internet for a few seconds. 
Broken cables are also one of the reasons. Always check if cables are connected properly or if the cable tore apart. 
The overloaded router can cause that kind of issue. If there are too many devices connected to the same network, the router could overload.
Also, large media files, like 4K videos, can be too big for your current internet speed.
You mustn't have any problems with your connection as it can impact your daily activities. But don't worry! If you happen to stumble upon such a problem, we will help you solve the issue in a few simple steps:
Restart Your Router
That would be the simplest step, so we put it first. There are two important things in that step. The first one would be the "POWER" button that will do the main job. After turning the router off, you should keep it like that for a minute before booting it again. And that would be the second important part of the first step. 
To make sure that you did the first step successfully, you can move the router to another location. It often happens that the router cannot give a signal and give you functional connection when it's behind something else. If you are lucky, that may be the only thing you need to do to solve the problem, so well done! But if you are not, the next steps will help. 
Change Link Speed
Since we put low link speed as the primary reason for your problem, for it does not happen again, you need to speed up your link speed. You can do it in six short steps: 
In the search bar you should type "Control Panel" and by hitting on the ENTER button, your window should be displayed. 
The next option that should be found in "Internet and Network". Click on it and choose "Properties". 
After that, you should notice the "Configure" option. Now click on the "link speed" and select "Advanced" Well done, you have come to the sixth step which is very simple. You just need to close all the windows and get back to the first step of the whole text to check if you have succeeded! 
Re-check Your Drivers
There is a possibility that your internet will be disconnected for a few seconds if you do not have the latest drivers installed. Drivers can generate other problems on your computer, but they can also cause a brief disappearance of the internet.
So, you should always check if you have installed the latest drivers on your device.  If it turns out you haven't installed the latest version, don't worry! We will help you do it in a few simple steps:
Before you do anything, first check the model of your router. Once you have checked that, you can go to the next step and find your router model's website and install the latest driver's version.
Recommended reading:
Since you do not have the Internet to install the driver, you need to connect your computer using Ethernet and transfer the newly installed driver. And that would be it.
You can use a third-party tool to help you install it. If you have completed this process, you can check if you still have a problem with your connection, but if drivers caused the problem, installing the latest ones should solve the issue.
Use Command Prompt
The Command Prompt can solve this type of problem when using some of its commands. If you choose this type of solution, firstly you need to press Win + X keys and open the menu bar and select PowerShell. After you have opened that one, run 4 commands: 
The First would be ipconfig /flushdns. The next one would be ipconfig /release, then: ipconfig/renew, and the last one would be: netsh int IP reset. Well done, you did it! 
We hope this simple procedure has helped you solve the problem with your internet connection. If that is not the case, follow one more step:
Better Internet Package with Higher Speed
If there is a lot of devices on the same network at the same time, your connection can slow down, disconnect for a few seconds or cut off completely. If that is the case and your internet does not stop disconnecting, you should contact your internet provider and get a better internet package with higher speed. A provider should find the best package for your needs. Keep in mind that we would recommend the fifth step if none of the previous four helped.
In Conclusion
We believe that internet problems can cause major frustrations. Almost everyone depends on it, either for work, school, or other daily activities. Although the internet has evolved so much in recent years, we still come across connection issues for many reasons. That's why we are here – to present you with the easiest ways to overcome these issues.
We hope this article helped you solve your problem and that you have managed to finish all of your tasks for the day successfully!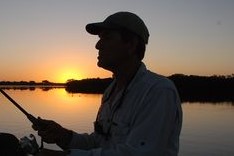 Hey, I'm Jeremy Clifford. I hold a bachelor's degree in information systems, and I'm a certified network specialist. I worked for several internet providers in LA, San Francisco, Sacramento, and Seattle over the past 21 years.
I worked as a customer service operator, field technician, network engineer, and network specialist. During my career in networking, I've come across numerous modems, gateways, routers, and other networking hardware. I've installed network equipment, fixed it, designed and administrated networks, etc.
Networking is my passion, and I'm eager to share everything I know with you. On this website, you can read my modem and router reviews, as well as various how-to guides designed to help you solve your network problems. I want to liberate you from the fear that most users feel when they have to deal with modem and router settings.
My favorite free-time activities are gaming, movie-watching, and cooking. I also enjoy fishing, although I'm not good at it. What I'm good at is annoying David when we are fishing together. Apparently, you're not supposed to talk or laugh while fishing – it scares the fishes.