One of the things you are advised to learn when you set up your Velop system is what the different lights on the nodes mean. Generally speaking, they are telling us more about the current network status or some installation and connectivity issues that are happening at the moment. One of the issues we are going to go through in this article is the Linksys Velop yellow light.
Now, let's see what does the Velop yellow light mean and how to fix the problem.
What Does The Linksys Velop Yellow Light Mean?
According to the manual the yellow light on the Velop node indicates a weak signal or connection. Basically, the connection to the internet has been established, but the signal is too weak.
Having this in mind there are some things we need to check and do in order to fix this issue. So, let's start.
Related Reading:
How to Fix the Linksys Velop Yellow Light Issue?
Reposition the Nodes
The first thing that comes to our mind when we have to fix weak signal issues is to move the nodes closer. Generally speaking, the distance between the nodes, the primary one and the others, depends greatly on the obstacles inside your home but generally they should work just fine within the range of 30 feet. Anything beyond that range can cause signal weakening which will result in a Linksys Velop yellow light.
 Therefore, make sure they are in range and find a better place for them if you can.
Are You Experiencing Service Outages?
When your ISP runs some maintenance on their network or they are experiencing some problems, the result may be a weak signal. As a result, the signal your Velop nodes receive will be too weak which will result in yellow (orange) light on your Linksys Velop nodes.

To check whether that is causing the problem, you can either get in touch with your ISP, or visit the DownDetector's website from your smartphone and check whether there is a power or service outage in your area. If you get a confirmation that the weak or no signal is because of a service maintenance or outage, then you need to wait until they fix the problem on their end.
However, if there is no scheduled maintenance or a service outage in your area, then try the next solution.
Check the Cables
Check the cables and pay attention to three things:
Are the cables or connectors damaged?
Is there visible damage on the cables?
Are the cables properly connected?
After you check all these three points and you still see the yellow light, then you should move to the next step.
Obsolete Firmware
Sometimes an obsolete firmware will cause the problem. The easiest way to check this is to login to your router and check the Firmware upgrade section. Most routers have a Firmware Check button that will help you check whether there is a newer firmware version ready to be installed. If there is one, make sure to follow the instructions and install it. However, if you decide to try this solution, make sure not to interrupt the firmware upgrade process in any way. Don't disconnect the router or do anything with it while it upgrades. When the process completes, and if the yellow light is still there try the following.
Restart Your Velop System
Restarting or power-cycling the Velop system is pretty simple and highly effective when it comes to fixing common networking issues. All you need to do now is to disconnect your modem/router from the power source. Then disconnect the Velop primary and secondary nodes. Leave them disconnected for 5-10minutes and then connect the modem/router first, and when it boots up, power on the Velop nodes.
Reset the Velop System to Factory Settings
If you reset the Velop to factory settings then you will have to configure it again. This is because this process brings the Velop system back to the settings it had when you first got it. All the custom settings (WiFi password, network name, and so on) will be deleted and you will have to reconfigure it later.
Make sure the node is connected and powered on.
Press and hold the Reset button on the node until you see the LED light on the node turning red, then starting to fade, and flashing red again.
Release the button when the red light turns off and then appears bright red.
In case you have several nodes, and you want to reset them all, all you have to do is to reset the primary node. This will make all the secondary nodes reset.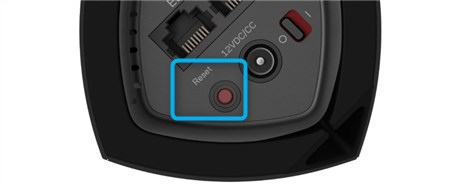 Defective Router
In case you didn't succeed to fix the Linksys Velop yellow light until now, there are chances that your router is malfunctioning. If you can test your network with another router, then do it. This will tell you whether your current router has become defective. If the network works well with the other router, then you should consider replacing the defective one. If it's covered by the warranty, then contact the customer support and see whether you can get a replacement.
Final Words
As you can see, there are several different things you can try in order to fix the Linksys Velop yellow light. Begin with the simplest ones, and then move forward to the more complex ones. Just make sure to carefully follow each step until you fix the issue. Rushing things up may make you oversee an important step. Good luck!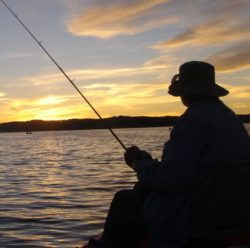 Hey, I'm David. I've been working as a wireless network engineer and a network administrator for 15 years. During my studies, I also worked as an ISP field technician – that's when I met Jeremy. 
I hold a bachelor's degree in network engineering and a master's degree in computer science and engineering. I'm also a Cisco-certified service provider. 
In my professional career, I worked for router/modem manufacturers and internet providers. I like to think that I'm good at explaining network-related issues in simple terms. That's exactly what I'm doing on this website – I'm making simple and easy-to-follow guides on how to install, set up, and troubleshoot your networking hardware. I also review new network equipment – modems, gateways, switches, routers, extenders, mesh systems, cables, etc. 
My goal is to help regular users with their everyday network issues, educate them, and make them less scared of their equipment. In my articles, you can find tips on what to look for when buying new networking hardware, and how to adjust your network settings to get the most out of your wi-fi. 
Since my work is closely related to computers, servers, and other network equipment, I like to spend most of my spare time outdoors. When I want to blow off some steam, I like to ride my bike. I also love hiking and swimming. When I need to calm down and clear my mind, my go-to activity is fishing.