Each of the popular router manufacturers has some kind of An LTE router (also known as 4G or MiFi router). This type of router doesn't use a cable connection to be connected to the internet. Instead it uses LTE cellular network satellite connection.
If you have such a router and you want to customize its settings, this article will guide you through the login steps. The steps described here are not router specific, but they can be applied for any LTE wireless router.

Before You Login
Before you try to access your LTE router settings, you need the following:
You need a device (computer, tablet or smartphone) that is connected to the LTE router network. It can be connected over WiFi (if it's WPA2 compatible) or directly using an Ethernet cable.
And you need to know the LTE router admin IP, username and password. You can find these on the label on the back of the router or in the user's manual.
When you have everything ready, you can continue accessing the LTE router settings.
How To Login To LTE Wireless Router?
Accessing the LTE Wireless router settings is relatively simple and it shouldn't take much of your time. If you have the login details ready, you should see the admin dashboard in under a minute.
STEP 1 – Connect The Device To The LTE Router
When you are accessing your LTE router from a computer or a smartphone you need to make sure that your device is connected to the LTE router. This connection can be wired (using an Ethernet cable directly connected to the router) or Wireless (connected over WiFi).
After you make sure the device is connected, continue to the next step.
STEP 2 – Launch The Web Browser
After you connect the device, launch the web browser you normally use. Some major router manufacturers recommend using Microsoft Edge or Google Chrome if you want to access the router settings. If you have any of these installed, open them and move to the next step.

If you use another web browser, try to continue using it but in case there are any issues, switch to the recommended ones.
STEP 3 – Enter The LTE Wireless IP In The Address Bar
For this step you need to know your router's default IP address. Your LTE wireless router is probably using one of the following IP addresses:
However, it is easy to determine which IP the router is using as a default gateway. Just follow the steps described here.
Press the Enter button if you are using a computer, or tap on the Go button if you are using your smartphone or tablet.
STEP 4 – Use The Admin Username And Password
At this point you should be prompted to enter a username and a password.
These login details can be found printed on a label on the back of the LTE router. Type them carefully since they are case-sensitive, and then click on Login or Sign In.
If the admin login details are correct you will be taken to your LET router admin dashboard.
Now you can easily modify and configure your LTE wireless router settings.
How To Secure Your LTE Wireless Router?
Having a well-protected network is essential nowadays. Here are some of the recommended settings you should change in order to increase the network security.
Change The Admin Password
Most routers today come with predefined default admin usernames and passwords that allow the user to access and manage the router settings. The problem with the default login details is that they are easy to guess and because of that it is recommended to change the admin password as soon as possible. This will ensure you are the only one that has access to the router's admin dashboard.
Change The Wireless Network Name And Password
The next default settings are the wireless network name and password. Router manufacturers set up these as default to make the initial router setup easier. The default WiFi network name may reveal the router brand which makes finding the admin login details much easier.
As for the wireless password, it is recommended to change the default one and set up a strong and unique one. Use WPA2 encryption. Besides that, it is recommended to change the wireless password from time to time.
Limit The Number Of Devices
The next step would be to limit the number of devices that can connect to your LET Wireless network. For example, if you allow only 3 devices to be connected at the same time, the first three will connect while any additional device will be blocked.
Hide Password On Screen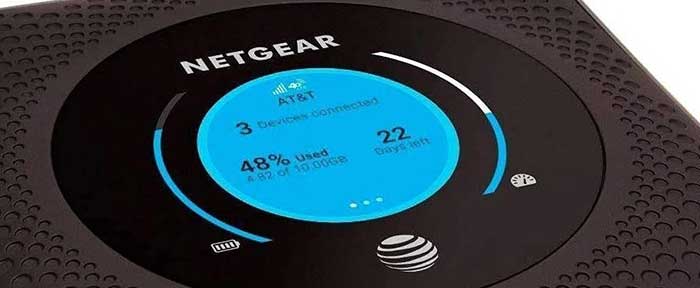 Some LTE routers display the WiFi password on the screen. You have to agree that this is a serious security risk. You can easily disable this feature when you access your LTE router settings. And when you make this change, the wireless password won't be displayed on the screen anymore.
Recommended reading:
Final Words
Accessing and securing your LTE wireless router is something everyone can do. As you can see from the steps described above, there is nothing complicated or time-consuming.
Therefore, we recommend you to take your time and login to your LTE wireless router first. After that, apply the tips we have suggested if you want to secure your wireless LTE network. It really takes much less time than having to set it up again if you get hacked.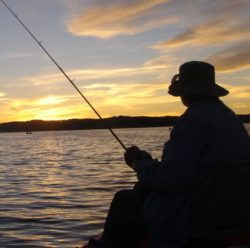 Hey, I'm David. I've been working as a wireless network engineer and a network administrator for 15 years. During my studies, I also worked as an ISP field technician – that's when I met Jeremy. 
I hold a bachelor's degree in network engineering and a master's degree in computer science and engineering. I'm also a Cisco-certified service provider. 
In my professional career, I worked for router/modem manufacturers and internet providers. I like to think that I'm good at explaining network-related issues in simple terms. That's exactly what I'm doing on this website – I'm making simple and easy-to-follow guides on how to install, set up, and troubleshoot your networking hardware. I also review new network equipment – modems, gateways, switches, routers, extenders, mesh systems, cables, etc. 
My goal is to help regular users with their everyday network issues, educate them, and make them less scared of their equipment. In my articles, you can find tips on what to look for when buying new networking hardware, and how to adjust your network settings to get the most out of your wi-fi. 
Since my work is closely related to computers, servers, and other network equipment, I like to spend most of my spare time outdoors. When I want to blow off some steam, I like to ride my bike. I also love hiking and swimming. When I need to calm down and clear my mind, my go-to activity is fishing.