If you are looking for a simple and effective way to boost your wireless signal, getting a Wi-Fi extender is a perfect choice. However, there are a few things that bother us. Are these devices safe from hackers? How to make the Wi-Fi extender network secure?
In the next few paragraphs, we are going to discuss the security concerns of using a Wi-Fi extender, and also give some tips on how to make your Wi-Fi extender network secure from hackers.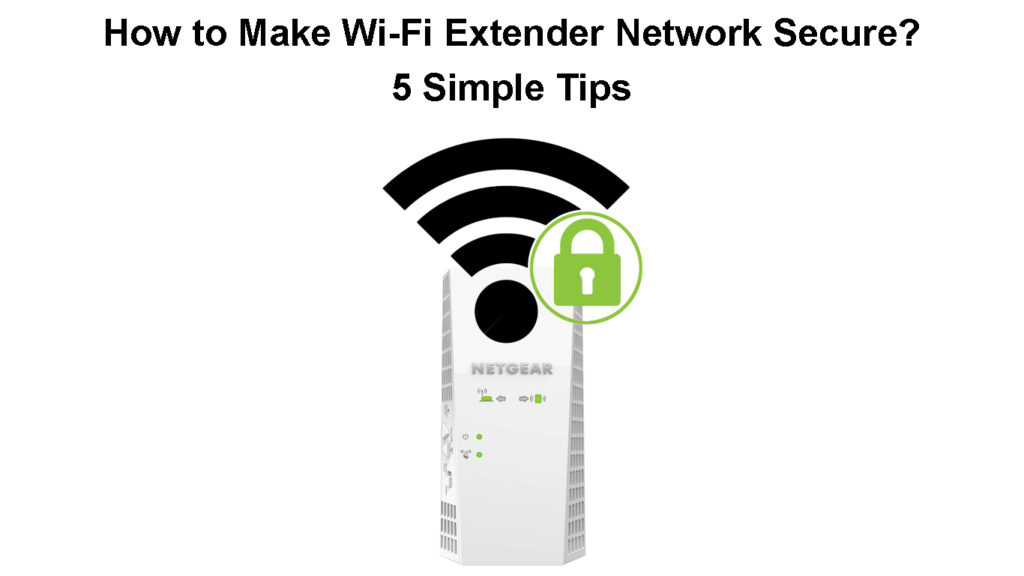 Are Wi-Fi Extenders Safe from Hackers?
The simplest answer to this question is yes. However, there are a few things you need to do to make the Wi-Fi network as secure as possible. 
These devices don't come with some predefined security options. If we don't tweak its settings, the network can be pretty vulnerable to unauthorized access. And letting people connect to our Wi-Fi without our permission is a huge security risk.
Basically, everyone who has access to our wireless network can access our personal files and data, other devices connected to the network, or access the network admin dashboard. This is something we really have to take seriously and make some changes in the settings to protect our network.
Ways to Protect Your Wi-Fi Network
5 Ways to Make Wi-Fi Extender Network Secure
While Wi-Fi extenders are considered to be secure, there are still a few things you can do to improve security.
Change the Wi-Fi Extender's Admin Login Details
Just like accessing the router or the modem, we can easily access the Wi-Fi extender's settings. One of the first security measures to apply is to change the extender's admin username and password.
First of all, we need a device (like a laptop) connected to the extender's wireless network. Open a web browser on the device, and in the URL bar, type in the extender's IP address or local web address.
For example, NETGEAR Wi-Fi extenders use the local web address www.mywifiext.net. TP-Link extenders can be accessed using http://tplinkrepeater.net or http://192.168.0.254.
When you type in the correct IP or web address, you should be asked to enter a username and a password. Depending on the extender, you will have to enter your email address and password or simply type admin in both fields.
This should grant you access to the extender's settings. Now all you have to do is to find the password section and change the default one into a personal, strong, and unique password. Look for Settings in the menu, and then Password. 
Don't forget to save the settings after you change the default password.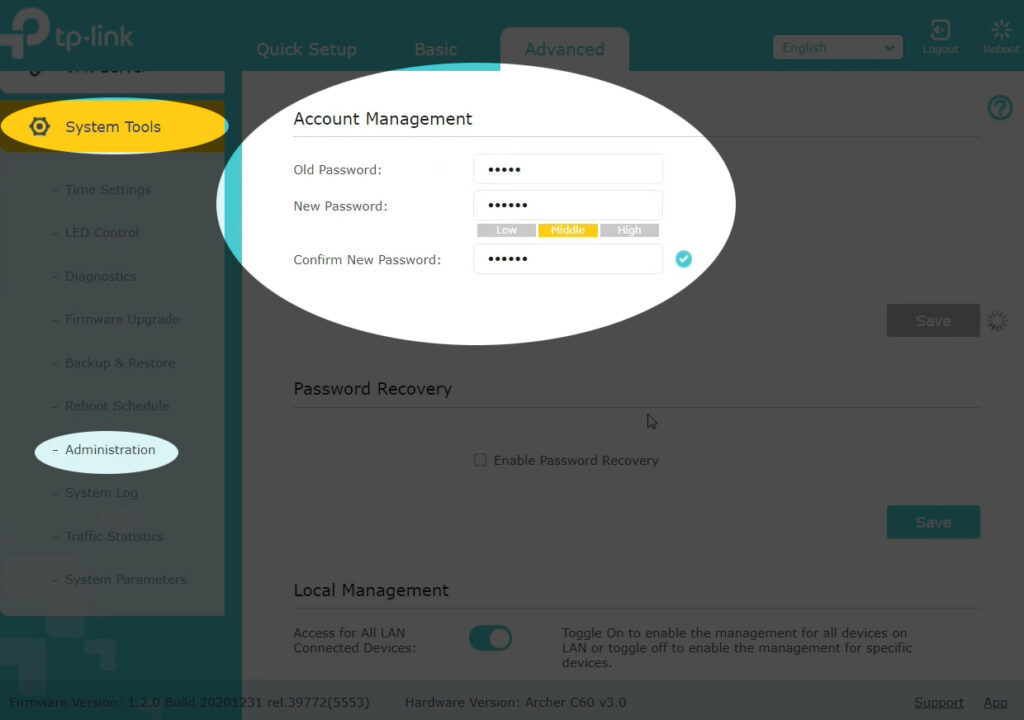 Note: The extender's admin username and password are not the same things as the Wi-Fi name and Wi-Fi password. You use the admin username/password to access the extender's settings. Wi-Fi name and Wi-Fi password are used to connect to the extender's Wi-Fi network.
Make Sure the Extender's Firmware Is Always Up to Date
Keeping the firmware updated to the latest version is more than recommended. Usually, the new firmware version has some patches against the latest threats, and can also bring some performance improvements.
Therefore, it is recommended to log into the extender's admin dashboard and check whether there is new firmware available. If there is one, upgrade it and continue using your network as before.
How to Update NETGEAR Extender's Firmware
Change the Default Network Name
The default network name of the extender helps us during the initial setup, so we can easily recognize it. However, in most cases, the default network name reveals the extender's brand. 
This can help someone find the default login details online and use them to access the admin dashboard. Therefore, we recommend changing the default network name during the initial setup stage or soon after that.
While we speak about the network name or the SSID, it is often recommended to hide the SSID. While this is a great idea since you can't connect to a network if you can't see it, this feature can often cause problems when trying to connect a new device to the network. Therefore, we recommend leaving this option disabled. On the other hand, true hackers have tools to discover hidden networks, so this is another reason why you should leave this option disabled.
Make Sure to Use WPA2 Encryption
WPA2 encryption is the most recommended one today and it's present on most routers and extenders. WPA3 is the latest and most secure. However, it's not supported by all devices. If your devices and your router/extender support WPA3, use WPA3.  Aside from being pretty secure, WPA2 is compatible with almost all devices today. 
The Wi-Fi extender's settings have to match the Wi-Fi settings of the router. If this is not the case, your Wi-Fi extender may not work properly.
So, if you have to set up a separate wireless password for your extender make sure to use the WPA2 encryption and make sure to protect it with a strong and unique password. 
Most extenders have the option to use the same settings as your wireless router, so if you choose to go that way, make sure your router is secured with WPA2 encryption.
These settings are usually found in the Wireless or Wireless Security section in the admin dashboard. 
Limit the Extender's Wi-Fi Coverage Area
Although we have purchased the extender to increase the Wi-Fi coverage, there is no need to spread the wireless signal over the entire neighborhood.
Wi-Fi extenders have the option where you can set the Wi-Fi Coverage Area of the extender. The coverage is usually displayed in percentages like 25%, 50%, 75%, and 100%. It's sometimes called Wi-Fi output power. Depending on the coverage you need, it is recommended to reduce the output power to a value that is enough to cover your house or apartment, but not spread the wireless signal outside.
You can find this setting listed as Wi-Fi coverage or something similar depending on the extender's brand and model. Just play a little with the settings until you find the one that works best for you.
Final Words
Having a Wi-Fi extender is an excellent choice for those who want better wireless coverage. As you could see in this article, we are never safe from hackers, but with the right settings and security tweaks, we can protect our network from most threats.
If you have applied these security steps, you can be assured that your wireless network is more secure than before. If you haven't applied them yet, take your time and go one step at a time. The final goal is to have your Wi-Fi extender network secured from hackers.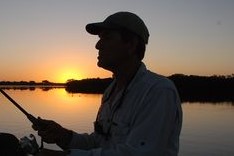 Hey, I'm Jeremy Clifford. I hold a bachelor's degree in information systems, and I'm a certified network specialist. I worked for several internet providers in LA, San Francisco, Sacramento, and Seattle over the past 21 years.
I worked as a customer service operator, field technician, network engineer, and network specialist. During my career in networking, I've come across numerous modems, gateways, routers, and other networking hardware. I've installed network equipment, fixed it, designed and administrated networks, etc.
Networking is my passion, and I'm eager to share everything I know with you. On this website, you can read my modem and router reviews, as well as various how-to guides designed to help you solve your network problems. I want to liberate you from the fear that most users feel when they have to deal with modem and router settings.
My favorite free-time activities are gaming, movie-watching, and cooking. I also enjoy fishing, although I'm not good at it. What I'm good at is annoying David when we are fishing together. Apparently, you're not supposed to talk or laugh while fishing – it scares the fishes.