Sometimes, it's nice to let other people know about your wireless network. If you have the fastest and latest Wi-Fi, you'd want to swagger a little bit and give it a fancy name that shows its value. However, that's not always a good idea. Broadcasting your wireless network to the public exposes it to intruders. As convenient as Wi-Fi can be, its mode of operation via radio frequency makes it unstable and pose an easy target to hackers. Hiding your Wi-Fi is the easiest and quickest way to protect it from intruders. But you may ask, 'how to make my wireless network invisible?'
This post will show you, through step-by-step instructions, how to hide your Wi-Fi. However, it's important to know that hiding your Wi-Fi does not give it complete protection from intruders. While your Wi-Fi name will not appear on other devices, tech-savvy intruders can still detect the signal it relays. They can still interrupt or hack your wireless network.
For that reason, in the second part of this post, we will also show you how to protect your wireless network further with several tips.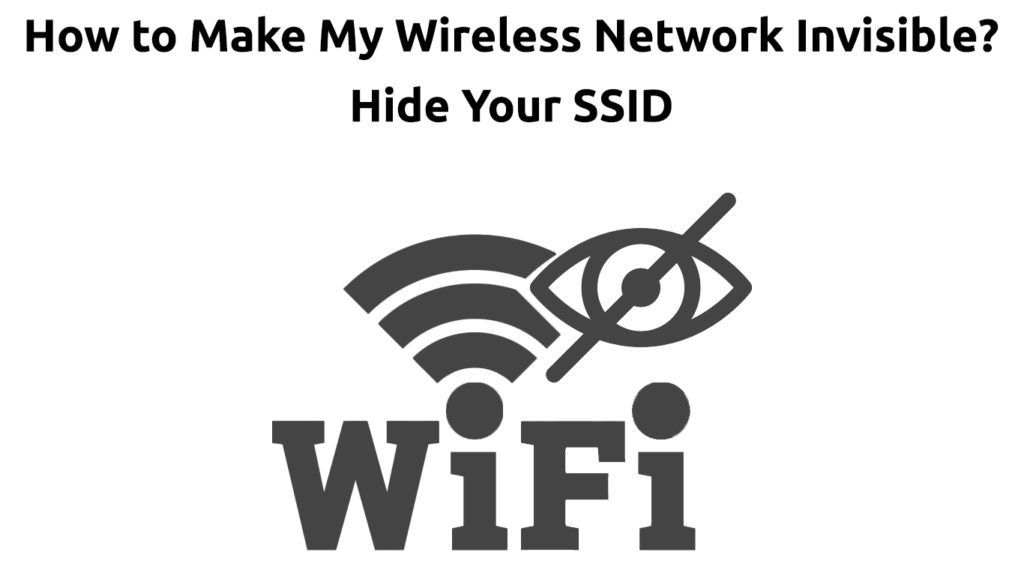 Why Make Your Wireless Network Invisible?
Every wireless network has an identifier, and devices use that identifier to connect to it. People generally call it SSID, an abbreviation for Service Set Identifier.
When a router is at work, it transmits network information signals, including the SSID or simply the Wi-Fi network's name. It will be visible to devices within the network's vicinity. You might not want others to know about the existence of your wireless network, fearing they could get access to your network. So, you would want to make it invisible.
Steps to Hide Your Wireless Network's SSID
These are the steps you can take to make your wireless network invisible.
Find Router's IP Address
Before your make your Wi-Fi invisible, you need to find the IP address of your router. Follow these instructions to find it:
Press the Windows and the 'x' keys simultaneously to open up the menu.

Another way is to click on the Windows icon, then select Settings, and finally Network & Internet.
Choose Network Connections from the menu.
Click on Properties which you can find under Status.
Scroll to the bottom, and you will see the properties section.
You can find your router's IP address next to IPv4 DNS servers. The default IP address is a sequence of four numbers – something like

10.0.0.1

or

192.168.2.1

.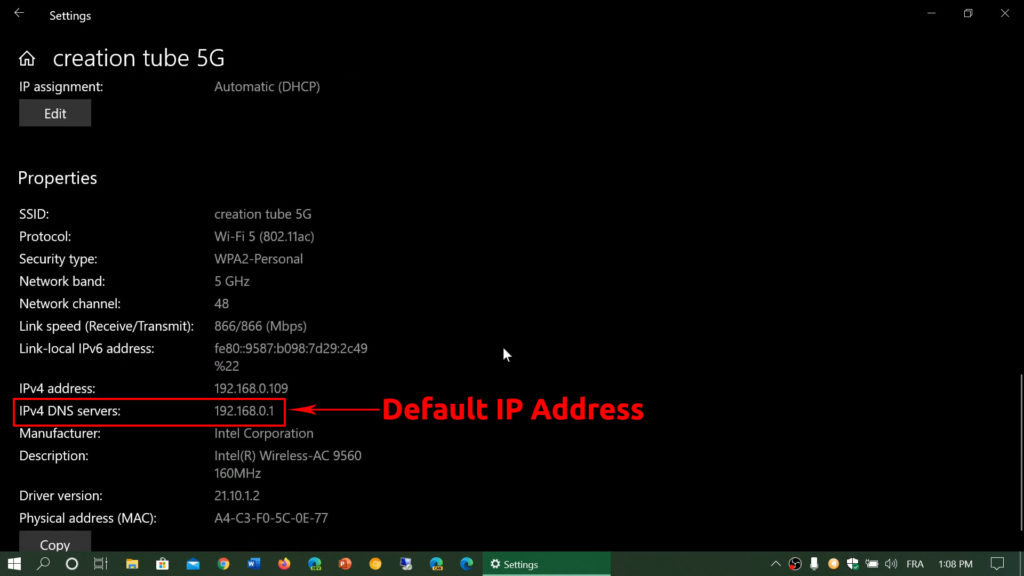 Copy this address. You will need it to log into your router.
Router Login
You will need to log into your router using its IP address:
Open up your internet browser.
At the top, there's the address bar. Type in the IP address that you have copied earlier.
You will be asked to enter your router's username and password. You can usually find the credentials in the router's manual. If it's not stated in the manual, check out the sticker at the back of your router.
Hide Your Wireless Network SSID
Once you log in, you will have access to your router's control panel. Follow the next few steps to hide your network's SSID:
Select your home wireless network.
Find and select the 'Configure' or 'Modify' button.
Look for the icon that says 'Broadcast Network Name', and uncheck the box. Save your changes.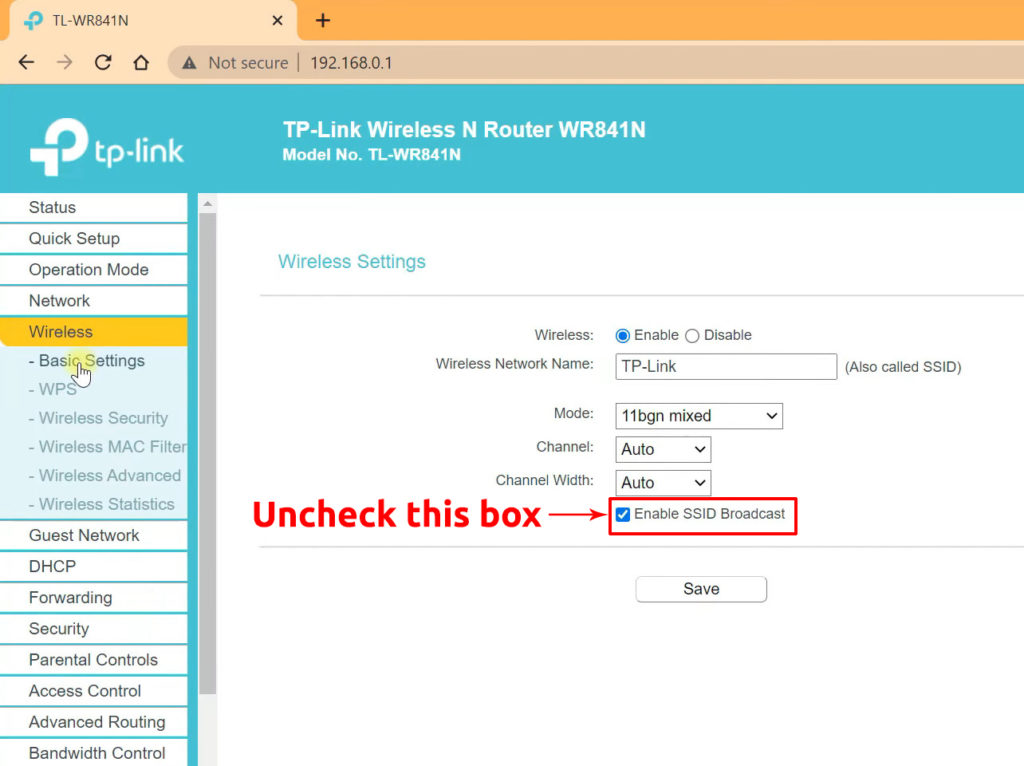 Now, other devices cannot see your network's SSID. Also, if you want to connect a device to your Wi-Fi, you will have to enter the network's SSID and password manually to connect to it. This applies to devices that don't have your Wi-Fi memorized, as well as devices that have it memorized. So, every time you disconnect from your Wi-Fi, you will have to reconnect to it manually.
How to Hide Your Wi-Fi SSID (TP-Link Router)
https://www.youtube.com/watch?v=qdLfNkSk7gc
Hiding Your Network SSID May Not Be Enough
When people cannot see your wireless network's SSID, they cannot readily identify it and therefore cannot gain entry into it. You might think that your network is now safe from intruders. However, that is not always the case.
When you use your Wi-Fi, it will broadcast signals, and intruders can still find the signal and identify your Wi-Fi even though you have already hidden its SSID. That still makes it an easy target to malicious intruders.
Recommended reading:
Although your Wi-Fi network is not visible, malicious hackers who want to get into your network can always find ways to do that. In the following section, we will show you several tips to secure your Wi-Fi network with some essential router security measures.
Is Making a Wireless Network Invisible the Best Way to Protect Your Wi-Fi?
Change Admin Login Credentials
The router admin default credentials, i.e., username and password, are no secret. You can search for the username and password of any router brand and model easily on the internet. Therefore, it's advisable to change them as soon as you start using the router to give that extra protection from anyone to get access to its control window.
Encrypt Your Wi-Fi With A Strong Password
Someone who wants to connect to your Wi-Fi network would have to enter the password. If you use passwords like '123456' or 'qwerty', your network is vulnerable to intruders. Use a strong password to enhance your network security. Examples of strong passwords would have a combination of letters, numbers, and special characters.
Avoid Using WPS and UPnP Features
Wi-Fi Protected Setup (WPS) is available to many routers. The feature makes it simpler to connect Wi-Fi-enabled devices to your Wi-Fi network.
Universal Plug and Play (UPnP) permits connected devices, such as PCs, printers, and mobile devices, to find each other on the network and share content stored on them.
Disabling these two features, which have some security vulnerabilities, will help your increase your wireless network's security.
Enable MAC Filtering
Wi-Fi-capable devices carry MAC, or Media Access Control addresses that act as identifiers. When you're in the router's control panel, enable the MAC filtering and create a whitelist (a list of devices that are allowed to connect to your Wi-Fi). This will stop people from connecting to your network because you will only enter the MAC address of devices you allow to connect to your network. Therefore, foreign devices will never get their way into your network. To find the MAC address of a device, go to Wi-Fi Settings and find the address under Properties.
How to Blacklist/Whitelist Devices Connected to Your Wi-Fi (TP-Link MAC Filtering)
Enable WPA2 (or WPA3) Encryption
To enable WPA2 or WPA3 encryption, follow these steps:
Go to your router's control panel again (follow the same steps explained above) and go to Wi-Fi settings.
Go to the security section and select WPA2 from the menu.
The system will ask you to set up a PSK, or Pre-shared Key (that's your Wi-Fi password)
Anyone who wants to access your network will have to enter this PSK, so do your best to create a strong password.
Conclusion
This guide shows you how to make your wireless network invisible. Hopefully, now you know how to do this on your own. However, you should also be aware that hiding your network's name is not enough to keep it safe from ever-present malicious intruders. Luckily, there are other security measures you can try and, they are all listed and explained in this article.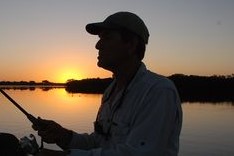 Hey, I'm Jeremy Clifford. I hold a bachelor's degree in information systems, and I'm a certified network specialist. I worked for several internet providers in LA, San Francisco, Sacramento, and Seattle over the past 21 years.
I worked as a customer service operator, field technician, network engineer, and network specialist. During my career in networking, I've come across numerous modems, gateways, routers, and other networking hardware. I've installed network equipment, fixed it, designed and administrated networks, etc.
Networking is my passion, and I'm eager to share everything I know with you. On this website, you can read my modem and router reviews, as well as various how-to guides designed to help you solve your network problems. I want to liberate you from the fear that most users feel when they have to deal with modem and router settings.
My favorite free-time activities are gaming, movie-watching, and cooking. I also enjoy fishing, although I'm not good at it. What I'm good at is annoying David when we are fishing together. Apparently, you're not supposed to talk or laugh while fishing – it scares the fishes.