Having a wireless connection on your laptop or tablet when you are traveling is pretty useful. Luckily, thanks to our smartphones we can easily make our own Wi-fi network.
This means that we have to turn our phones into Wi-Fi hotspots. Besides allowing us to have Wi-Fi on other devices and share the phone's internet connection with our friends or family, turning our phone into a Wi-Fi hotspot allows us to avoid connecting to public Wi-Fi which can be quite risky.
In the next few paragraphs, we are going to show you exactly how to make your own Wi-Fi network on your phone. Additionally, we'll tell you when it is good to do this and what to be aware of before creating a personal hotspot.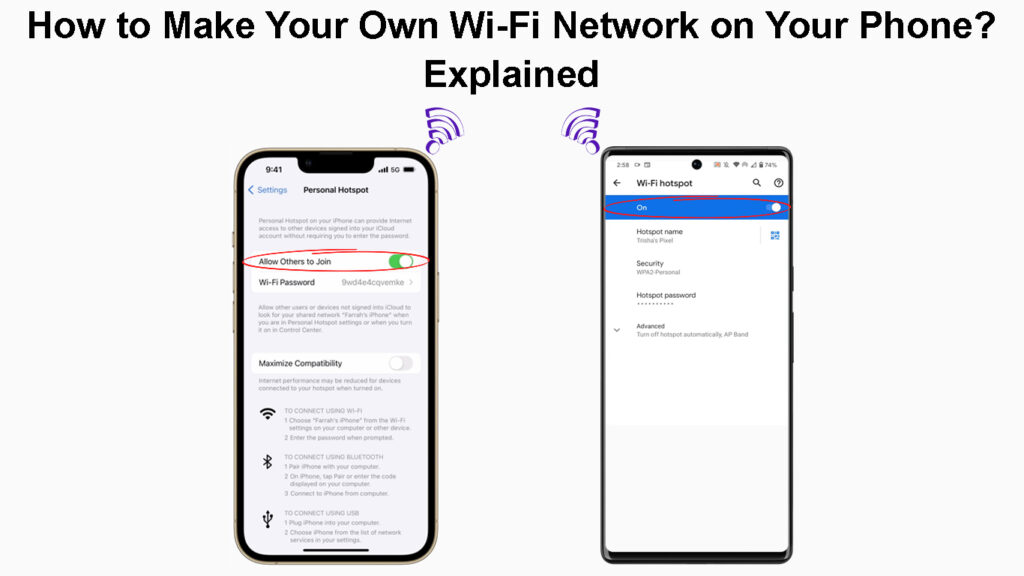 When Should You Make a Wi-Fi Network on Your Phone?
Although Wi-Fi is available almost all of the time and almost everywhere, there are still places and situations when we won't have a Wi-Fi connection at all. When that happens, it is time to make a Wi-Fi network on our phone or create a hotspot.
Here are some situations when you should make a Wi-Fi network on your iPhone or Android phone. 
– You want to share your internet connection with others or use it on your laptop or tablet and there are no other Wi-Fi networks available.
– You don't want to connect to unsecured/public Wi-Fi networks. Hackers can easily intercept your personal data when you connect to public or unsecured wireless networks. 
– There is an outage in your area and you need an internet connection immediately. These days, we need to have a fully functional and fast internet connection at all times. Whether it is because of our work or school, sending and receiving emails, attending Zoom meetings, or similar, creating a Wi-Fi network on our phone can help us in situations when there is a power or service outage in our area. 
How to Make Your Own Wi-Fi Network on Your iPhone?
Sharing your cellular data connection from your iPhone and creating a personal Wi-Fi network is a straightforward procedure.
Tap on the

Settings

icon.
Tap on

Mobile Data and tap the slider button to turn it on.
Now tap on

Personal Hotspot

.
Tap on the slider button next to Allow Others to Join to enable it.
In the Wi-Fi password field enter a password for your personal Wi-Fi network. This will prevent others from connecting to your network without your permission.
Creating a Personal Hotspot on an iPhone
NOTE: Depending on your carrier, Personal Hotspot may be unavailable so we suggest contacting the carrier.
Also, make sure to disable the Personal Hotspot and Mobile Data when you are not using them.
How to Make Your Own Wi-Fi Network on Your Android Phone?
Just like with the iPhone, creating a Wi-Fi network on your Android phone is pretty simple. We will describe the process on a Samsung phone, but the process is pretty much the same for other Android phones.
Unlock your Phone and swipe down from the Home screen.
Tap the little

Settings

icon (gear icon) in the top-right part of the screen.
Now tap on

Connections

, and then select

Mobile Hotspot and Tethering

.
If Wi-Fi is enabled you will see a notification saying

Turn off Wi-Fi?
If you want to configure the Wi-Fi network, tap on

Mobile Hotspot

and tap on

Configure

. There you will have an option to set up a name and a password for your Wi-Fi network. 
Click the Save button and you are ready to go. You can connect your devices now.
Setting Up Mobile Hotspot on a Samsung Galaxy Phone
How to Connect Your Device to The Phone's Wi-Fi Network
If you want to connect another Android phone or an iPhone to the hotspot, unlock the device. 
Now go to Wi-Fi options and select the name of the new Wi-Fi network. It should be the model of your smartphone if you haven't set a custom one.
Recommended reading:
Select the name of the network and tap on it.
If you have set a password, enter the wireless password and click on connect.
If you are using Windows 10 or 11, click on the network icon at the bottom right of the screen and select the new network name. Enter the password and click on Connect. 
Connecting Windows 10 Laptop to a Mobile Hotspot
Keep This in Mind Before Making Your Own Network on Your Phone
We can agree that turning your phone into a hotspot is extremely useful in some situations, but there are a few things to keep in mind before you do that.
– In most cases, a tethering plan should be enabled on your account
– When you enable a mobile hotspot on your smartphone it will empty your battery much faster than usual. Always turn it off when you don't need the hotspot anymore or at least connect the phone to a charger while you are using it as a hotspot. 
– Data service is being used extensively by the device or devices connected to the hotspot.
– When you are using your phone as a hotspot while being abroad extra charges may apply because of roaming.
– Always protect the Wi-Fi network with a password to prevent others from accessing it. 
Pros and Cons of Using Mobile/Personal Hotspot
Final Words
We can say that having no internet is history if you have your phone with you. You can create a personal Wi-Fi network in a matter of seconds and then share the connection with your computer or tablet or others. 
As you can see, it's not that complicated to make your own Wi-Fi network on your phone, no matter whether you are using an iPhone or an Android phone. However, always make sure to turn it off when you are not using it, and always protect it with a password.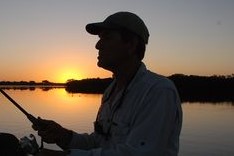 Hey, I'm Jeremy Clifford. I hold a bachelor's degree in information systems, and I'm a certified network specialist. I worked for several internet providers in LA, San Francisco, Sacramento, and Seattle over the past 21 years.
I worked as a customer service operator, field technician, network engineer, and network specialist. During my career in networking, I've come across numerous modems, gateways, routers, and other networking hardware. I've installed network equipment, fixed it, designed and administrated networks, etc.
Networking is my passion, and I'm eager to share everything I know with you. On this website, you can read my modem and router reviews, as well as various how-to guides designed to help you solve your network problems. I want to liberate you from the fear that most users feel when they have to deal with modem and router settings.
My favorite free-time activities are gaming, movie-watching, and cooking. I also enjoy fishing, although I'm not good at it. What I'm good at is annoying David when we are fishing together. Apparently, you're not supposed to talk or laugh while fishing – it scares the fishes.