Verizon Wireless is a large telecommunications company, a leader in offering services to meet users' needs globally. Over time, Verizon has brought about significant changes to its services to improve the users' communication experience.
The introduction of Verizon Messages (Message Plus) is one of the improvements which target customer satisfaction in telecommunications. Messages Plus is an application that works like the regular messaging app on your device but with better and advanced features.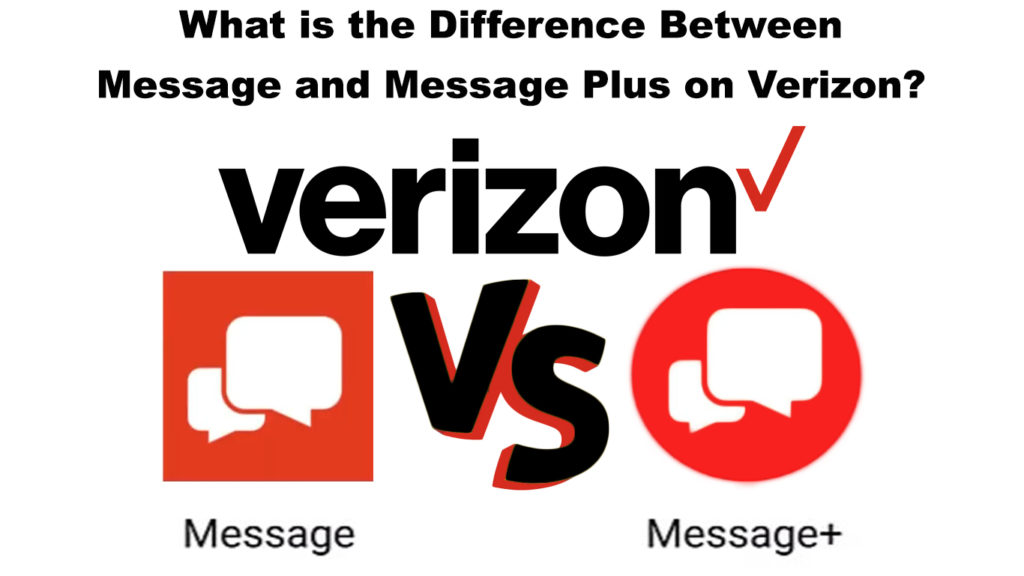 About the Messages Application?
The Google Message application is the default app pre-installed on your device that allows you to send texts through cellular networks. It is available across all Android mobile devices; thus, it is compatible with all Android phones.
You can send messages in the form of Short Message Services (SMS) or Multimedia Messaging Service (MMS). The SMS and MMS features allow you to send texts using a cellular network, with Verizon as your network carrier.
However, recent models of Android phones can support Rich Communication Services (RCS) which major leading telecommunication companies advocate for. Verizon was the last to join the push for RCS as a standard for Messages on select compatible Android phones.
The RCS is the only feature in Message that uses data or an Internet connection to send media.
Therefore, you can send standard texts or media such as photos, videos, and links using this application. All you need is your registered SIM card which allows you to purchase a messaging plan, thus, accessing the messaging features.
Once you get your messaging plan from Verizon, you can now send SMSs or MMSs to your contacts. Additionally, you do not need any mobile data or Wi-Fi network to send messages to another person.
However, you can lose your conversations since the app cannot back up your messages when you factory reset your device. Also, you cannot send texts to another user overseas since it limits the user to a local area.
What Is Message+?
Message Plus is an application launched by Verizon on Android 4.2 OS as Verizon Messages. It had later been upgraded and more features, which led to its release after Android 8.0 as Message+.
You can easily download the application from Google Play and App Store. Once you download the app, you can now access messaging features and extra features not available on the messaging app.
Additionally, you will not incur extra costs once you use the Verizon Message+ app on your devices. Data charges will only apply when downloading additional features as long as your messaging plan is active.
You will not have extra charges if you have an unlimited messaging plan. "Pay as you go" rates will only apply if you do not have a messaging plan subscription. 
You need a compatible device and a valid number from the United States to access the app. Also, non-Verizon users can download and use the app as long as their device is compatible.
Non-Verizon users will incur charges only according to the messaging subscription of their network carrier but no other costs.
If you want to check the compatibility of your device, use the following steps:
Go to the App Store of your device, which can be Google Play or App Store
Type in

Verizon Messages

and select

enter
The app supports your device if Verizon Messages or Message+ is shown on the search results
The application sends media over a Wi-Fi network since there is no link between the app and the SIM card. You can now back up your messages and retrieve them from your Verizon Account or iCloud for Apple users.
Also, you can access the RCS feature on Message+ that allows you to send longer texts with more media. This feature replaces the standard SMS feature in devices, giving you better service with no added costs.
Another great advantage of Message+ is that you can use it across multiple devices, including computers. You can use it on Android and Apple devices, such as laptops and smartphones.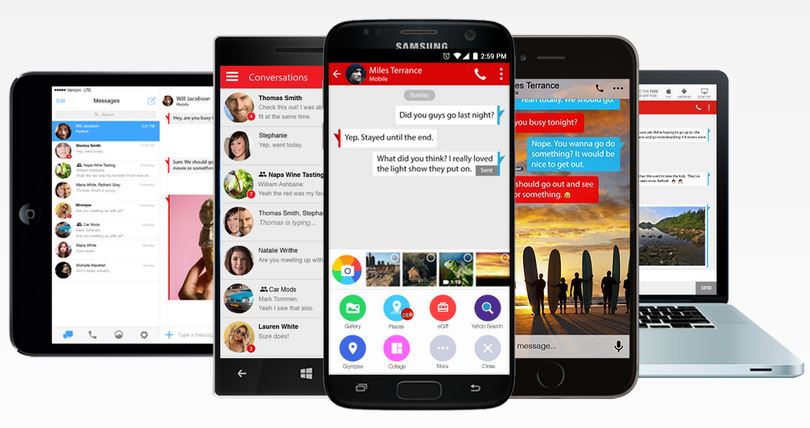 You can use Message+ across multiple devices
Android 4.2 and above or iOS 7 and above are compatible with the app. If you use a computer, version OS X 10.8 and above will be compatible.
Additionally, you can use Messages+ on Internet Explorer, Chrome, Safari, and Firefox browsers. Thus, you can sync your messages over multiple devices and use the app across all devices. 
Significant Differences Between Messages and Message+
There are significant differences between the Messages and Verizon Messages+ although they primarily have the same function. However, Messages+ is a superior version since it unlocks new features that Messages cannot provide.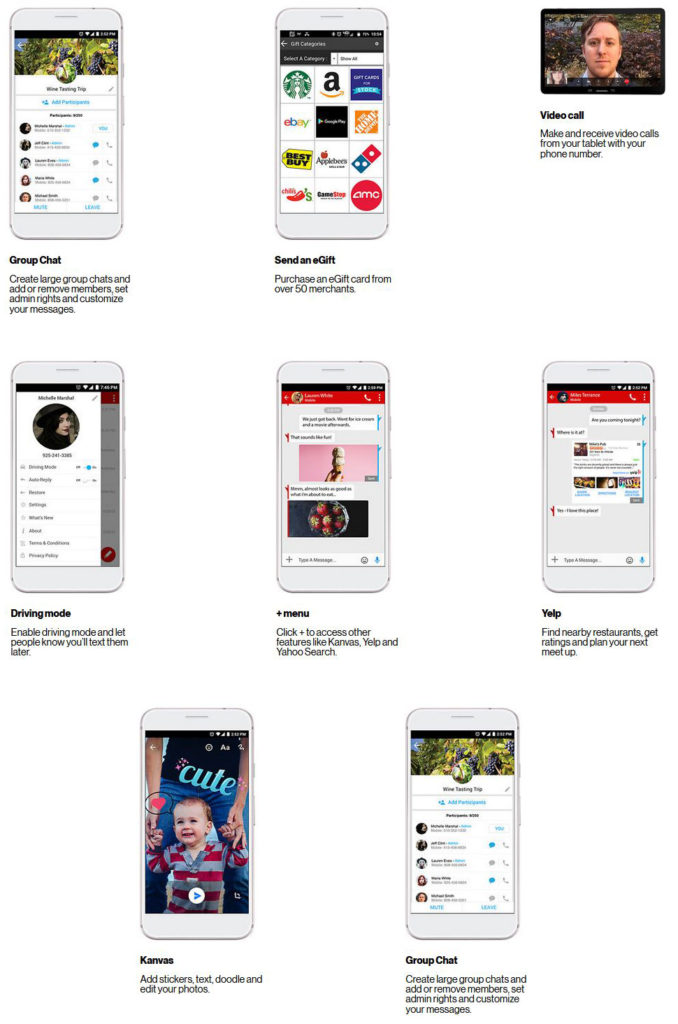 Verizon Messages+ Key Features
The main differences between Messages and Messages+ are:
Use of SIM Card
The Messages app can only send messages using messaging plans you purchase from Verizon. Therefore, there is a direct link between this application and an active messaging plan on your SIM card.
However, there is no link between a SIM card while using the Message+ application. You can download the app across many devices, even your computer, which does not need a SIM card.
Therefore, you will only need a Verizon Account to back up your messages on whichever device you use. When you download the app, there will be no monthly subscriptions, but texts will count over your current messaging plan.
Additionally, you can switch between the two apps, and all your messages will still be seen in either app. It is advisable to enable the use of one application without skipping back and forth since the message format might change. 
Use of Wi-Fi Network
While using Message, you will not need mobile data or Wi-Fi to send or receive texts through SMS or MMS. However, you will need to use a proper cellular connection or Wi-Fi connection when sending texts and media over RCS.
RCS has more features than the traditional SMS or MMS features, thus requiring an Internet connection to send media.
It is impossible to back up your messages on the Message app; hence, you cannot retrieve them. You can only operate the app on a single device since you cannot sync your devices for the Message app.
The Message+ app only works by sending messages over a Wi-Fi connection. Therefore, there is no limit to sending large files, which is impossible to do while using the Message app.
Additionally, you can sync all your devices to access your messages on different devices. Thus, you can keep up with your messages even without your phone nearby. 
Ease of Use
The regular Message app is easy to use since it is pre-installed and readily available on all Android phones. You will not have to add anything to your phone to use it for messaging.
Additionally, you will not need to purchase an extra data plan while using Message. You can subscribe to an excellent messaging plan on Verizon, which is all you will need.
Unless you use the RCS feature that you can disable, mobile data will be of no use. 
Message+ is a bit more complex to use as it needs you to download the application first. You will also need to enable the app on your phone to use it for messaging.
Also, not all features are similar or work the same on all OS or app versions. You will need to check with the Verizon Message+ page to confirm how to go about working with the app.
Some devices may not be compatible with the app, making it challenging to use the application. Also, you will need to have an Internet connection while using the app, requiring additional data plans.
Therefore, the default Message app is easier to use than the Message+ app on Verizon since it is easily set up. 
Additional Features
Aside from the RCS feature, there are no more additional features for the default messaging application. The RCS feature enhances the traditional SMS and MMS features to enable you to send larger media and files. 
The Message+ app is the overall winner when it comes to added features. It has much better features that improve your general communication experience.
Some of these features include:
While using Message+, you can make international calls and send texts globally. There are no limits or boundaries to using the app in a particular area.
You can customize your Message+ app to whatever suits you, from the text font to the color. Customization gives you a better personal experience while using the app since you add your personal preference.
Additionally, you can create and customize a public profile that other users can see and identify. 
Here, you can set up a group chat with up to 250 participants from your contacts. You can access the chat and manage the group by adding or removing group members.
The driving mode is an exceptional feature since it automatically lets your device notify contacts texting you while driving. Thus, you will not have to pick up a call or reply to a text when driving.
It is only available on Android phones; thus, only those using an Android device can turn on the driving mode.
The feature works well with the Glympse feature, which uses your mobile location to notify select people of your current location. The feature is found in both Android and Apple devices. 
Message+ can allow you to have video calls at any point in time. However, the video and audio quality are not as good as other competing video-calling apps within the market. 
Conclusion
Verizon has always been at the forefront of the digital revolution in this era. The company has made progressive changes to improve its performance, especially with the Message+ app.
Message+ is a great application that allows Verizon and non-Verizon users to enjoy good messaging features. Unlike the traditional Message app, it has additional features that make it outstanding.
The traditional Message app is pretty easy to use and does not have extra features, but it still works efficiently to provide messaging services.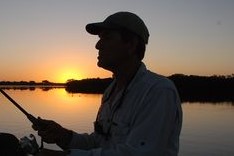 Hey, I'm Jeremy Clifford. I hold a bachelor's degree in information systems, and I'm a certified network specialist. I worked for several internet providers in LA, San Francisco, Sacramento, and Seattle over the past 21 years.
I worked as a customer service operator, field technician, network engineer, and network specialist. During my career in networking, I've come across numerous modems, gateways, routers, and other networking hardware. I've installed network equipment, fixed it, designed and administrated networks, etc.
Networking is my passion, and I'm eager to share everything I know with you. On this website, you can read my modem and router reviews, as well as various how-to guides designed to help you solve your network problems. I want to liberate you from the fear that most users feel when they have to deal with modem and router settings.
My favorite free-time activities are gaming, movie-watching, and cooking. I also enjoy fishing, although I'm not good at it. What I'm good at is annoying David when we are fishing together. Apparently, you're not supposed to talk or laugh while fishing – it scares the fishes.