Gone are the days when you needed a cable and stationary router to access the internet. You can now wirelessly connect your phone, laptop, or tablet to the web so long as you have a mobile hotspot with an active data plan.
MiFi devices have emerged as a viable option for mobile internet connectivity. You can use these devices to access the internet on the go.
This post explains everything you need to know about MiFi and why you require one for your connection needs.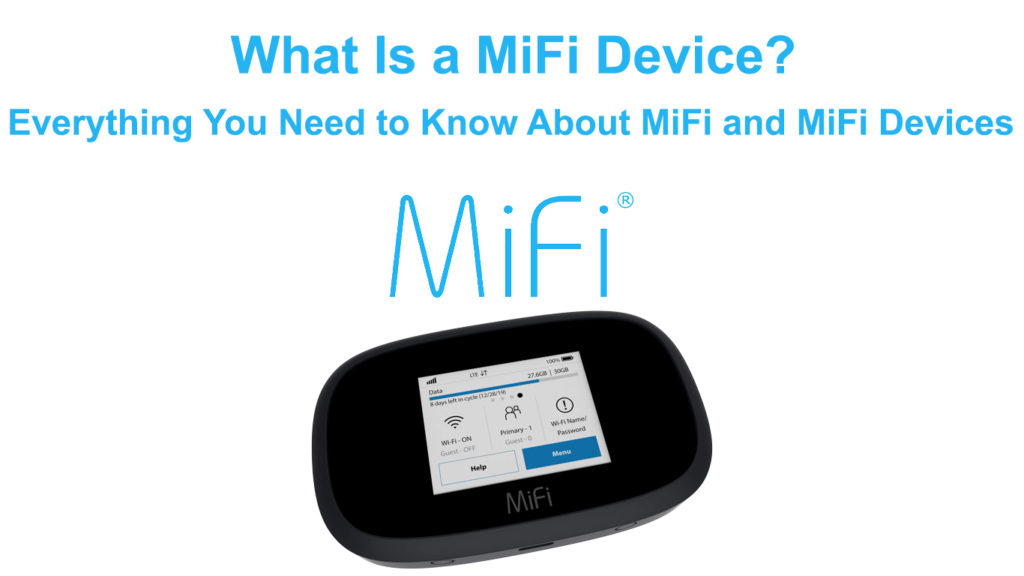 What Is MiFi?
MiFi is a tiny portable gadget that provides internet access via cellular signals. It operates as a mobile hotspot, allowing multiple devices to communicate and share a broadband internet connection.
The device creates a personal internet network so that you can connect your phones, laptops, cameras, or tablets to the web from wherever your travels take you. It comes in handy in areas with no public hotspot or poor Wi-Fi connection.
The term Mi-Fi is originally a brand name established by Novatel Wireless (aka Inseego Corp) for its portable wireless routers that provide mobile Wi-Fi connectivity. The name is now a generic term for mobile devices that act as wireless hotspots.

How Does MiFi Work?
MiFi works by broadcasting 2G, 3G, 4G LTE, and 5G cellular signals to compatible devices to create a private network, providing a hotspot for internet connectivity.
The gadget uses a SIM card to transmit cellular data from your telco carrier to your internet-enabled devices, such as laptops, smartphones, cameras, game consoles, smart TVs, and tablets.
Since it operates on batteries, a MiFi device is highly portable, and you can set it up anywhere without worrying about electricity. The batteries are rechargeable and last between 5 and 20 hours on a single charge.
The best part is that you can connect more than one device to the MiFi dongle, allowing them to access the internet simultaneously. Most MiFis can comfortably connect up to 30 devices at the same time.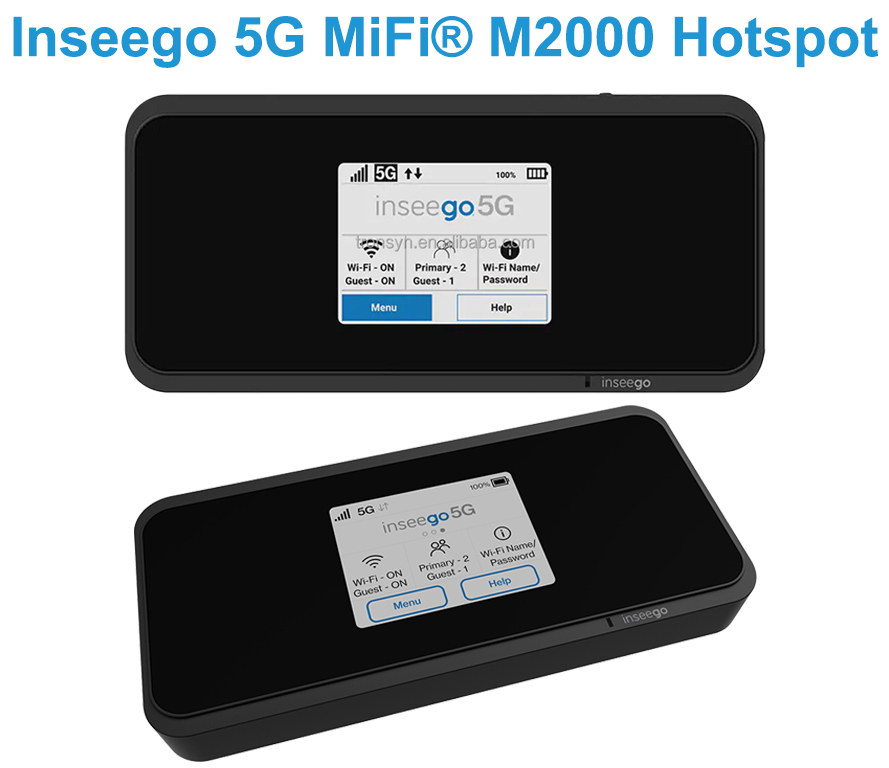 What Is a MiFi Device Used For?
A MiFi dongle is primarily used to create a wireless broadband hotspot, allowing mobile devices to connect and access the internet.
It provides a flexible, secure, private internet connection for your smartphones, laptops, tablets, digital cameras, game consoles, and other devices.
Recommended reading: What is GoSURF Free Wi-Fi? (What Is It and How to Use It?)
Its compact and lightweight design allows you to carry it around on all your travels to stay connected on the go.
Not only that. Some MiFis have microSD support, allowing you to insert your memory card and use the MiFi as a portable storage device.
MiFi Hotspot vs Smartphone Hotspot
How to Connect to a MiFi Device?
Connecting to a MiFi device so you can access the internet is a straightforward procedure. Here are the steps:
Insert the MiFi battery (if not inserted earlier)

Insert a SIM card from your telecom provider

Press the power button to turn on the MiFi device

Wait for the device to boot (the indicator light will turn green when ready)

Power on your laptop or smartphone

Go to Wi-Fi settings on your phone or PC and search for available networks

Tap the

SSID name

of your MiFi device from the list (check the sticker on the device for the name)

Enter the default password printed on the label or as provided by your service provider

Check your connection status on the notification bar
How to Set Up a MiFi Device
Differences Between Wi-Fi and MiFi
MiFi and Wi-Fi might appear similar since they both provide internet connectivity. However, they have numerous differences.
While Wi-Fi is a wireless networking standard, MiFi is a mobile hotspot device. Wi-Fi is more or less a technological specification, while MiFi is a piece of hardware used to broadcast internet signals.
Here are other notable differences between MiFi and Wi-Fi:
MiFi devices operate using rechargeable batteries, making them highly portable and convenient. You can carry your MiFi dongle in your pocket, purse, or bag, ensuring you stay connected on the go. Wi-Fi requires a power source and won't work in case of an outage.
Since MiFi devices are portable, you can connect to the internet anywhere. In contrast, Wi-Fi connections have a limited range not exceeding 300 feet.
MiFi supports both router and modem functionality, while Wi-Fi only has router functionality. A MiFi dongle works as a modem and a router, allowing your devices to share an internet connection. You do not need to purchase a modem and router separately.
MiFi works by broadcasting cellular network signals from your telecom provider. It transmits 2G, 3G, 4G, and 5G signals to your internet-enabled devices. In contrast, Wi-Fi works by broadcasting wireless signals from an Internet Service Provider (ISP). It uses two different frequency bands, including 2.4 GHz and 5 GHz, to transmit data to compatible devices.
Wi-Fi routers and access points do not have storage capacity, while some MiFi dongles offer storage. Besides, most MiFis have microSD support, allowing you to insert your memory card and use the MiFi as a portable storage device.
Pros of MiFi
Setting up a MiFi device is remarkably easy since you don't have to do anything other than press the power button. Once it's on, search for available connections on your phone or laptop and enter the correct password to connect. You can also control the number of gadgets allowed to connect to the MiFi device.
MiFi devices do not require any software installation. They have built-in software that controls how the dongle works. Moreover, you do not need to download additional third-party applications on your phone or laptop to connect to your MiFi device. 
You may only have to upgrade the MiFi's firmware, albeit occasionally, to fix minor bugs, enhance efficiency, and secure the dongle.
MiFi devices are compact and light, making them highly portable. They are so lightweight, and you won't even notice you are carrying one. You can conveniently carry your MiFi dongle in your pocket, backpack, or purse without any issues, ensuring you stay connected anywhere.
As technology advances, MiFi dongles are becoming better and faster. With the emergence of 5G networks, the latest MiFi devices support Gigabit speeds similar to advanced Wi-Fi standards. With 5G MiFi, you can stream HD videos, download large files quickly, and play online games without lags or slowdowns.
A MiFi dongle allows you to connect your laptop, digital camera, tablet, smartphone, and other compatible devices to the internet simultaneously while on the go. Most MiFi dongles support anywhere between 5 to 30 simultaneous connections. 
Moreover, the dongle has a control panel that lets you limit how many devices can connect and access the internet via your MiFi.
Some MiFi devices act as portable storage gadgets, allowing you to store and retrieve your files conveniently. Others have MicroSD support, giving you more storage options for your memory cards. You can then transfer data from the MiFi dongle to your computer using a USB cable.
MiFi devices are battery-operated, meaning you can use your dongle even in remote areas with no electricity. You don't have to plug your MiFi into a power outlet to use it since it operates on rechargeable batteries. 
MiFi devices have better encryption than most wireless access points since they support personalization and customization. You can use your MiFi to create a private internet network and restrict other devices from finding it, making it highly secure from potential cyberattacks.
Cons of MiFi
Most MiFi dongles do not have Ethernet ports, meaning they don't support wired connections. You cannot use it to connect your old, non-Wi-Fi-compatible devices such as desktop PCs and older cameras.
Most MiFi devices operate using mobile network technology, and the connection speed of your MiFi largely depends on the cellular signal strength. If you are in a location with poor signals, your internet connection might lag or experience slowdowns.
Connection speeds also depend on the number of connected devices since they all share network speeds. The good news is that you can limit connections on your MiFi from the control panel.
Since MiFis operate on batteries, you have to charge them every few hours, which is inconvenient. The good news is that most MiFi devices provide a battery lifespan of about 5 hours, but high-end models offer up to 20 hours of charge. Consider charging your MiFi before stepping out to avoid inconveniences.
Conclusion
If your work or school project involves a lot of traveling and outdoor tasks, you need a MiFi device to keep you connected wherever your travels take you. 
This tiny and portable device offers the flexibility and versatility you need to stay online without unnecessary interruptions. 
It can connect multiple devices simultaneously and provide advanced data control so you can monitor how much data each device consumes.
Some MiFi devices double up as external storage drives, allowing you to store and retrieve your files efficiently and conveniently.
With that said, getting a MiFi device is undoubtedly a worthwhile investment considering all these benefits.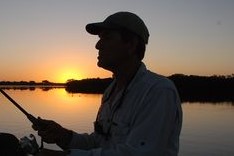 Hey, I'm Jeremy Clifford. I hold a bachelor's degree in information systems, and I'm a certified network specialist. I worked for several internet providers in LA, San Francisco, Sacramento, and Seattle over the past 21 years.
I worked as a customer service operator, field technician, network engineer, and network specialist. During my career in networking, I've come across numerous modems, gateways, routers, and other networking hardware. I've installed network equipment, fixed it, designed and administrated networks, etc.
Networking is my passion, and I'm eager to share everything I know with you. On this website, you can read my modem and router reviews, as well as various how-to guides designed to help you solve your network problems. I want to liberate you from the fear that most users feel when they have to deal with modem and router settings.
My favorite free-time activities are gaming, movie-watching, and cooking. I also enjoy fishing, although I'm not good at it. What I'm good at is annoying David when we are fishing together. Apparently, you're not supposed to talk or laugh while fishing – it scares the fishes.