MTN is one of the biggest telecommunications firms in Africa. The headquarters is in Johannesburg, South Africa. The company operates in some African and West-Asian countries. It secures about 280 million subscribers, with Nigeria producing a third of its total revenue.
The firm's MiFi plans are pretty popular and convenient internet services, and you need a fast 4G router to run it. But, do you know how much is MTN 4G router?
Wi-Fi-enabled devices, such as smartphones, PCs, laptops, tablets, and games consoles, need to connect to the internet via an MTN router. If you want to buy a suitable MTN 4G router in Nigeria, we will recommend the best devices available in the market. But, before that, we're going to tell you some facts about 4G routers and discuss their benefits.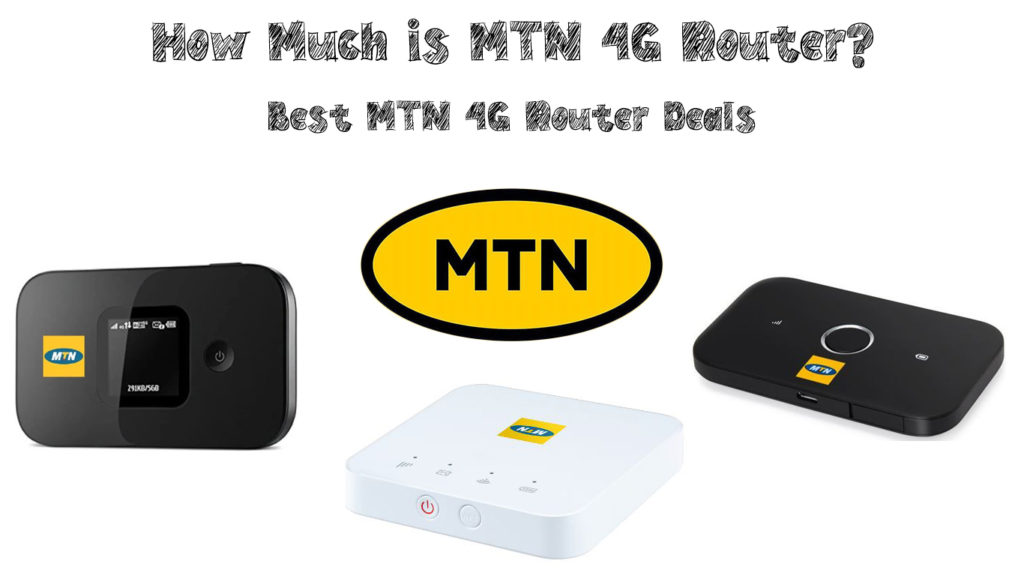 What Is a 4G Router?
A router is an electronic device that transmits data packets to the home Wi-Fi network. So, what's the 4G router then? A 4G router, sometimes called an LTE router, is a Wi-Fi router that utilizes a 4G/LTE cellular network to get an internet connection. Unlike a wired Ethernet network, you don't need to connect your Wi-Fi-enabled devices to the router via cables. It uses radio waves to deliver the internet signals to the home network. Thus, it may slack a little bit on the performance.
On the other hand, a 4G/LTE Wi-Fi router makes it up by providing portability and convenience – two of the glaringly essential factors in the current modern digital era. Consequently, the 4G/LTE Wi-Fi router is more popular than the wired connection, despite the latter's superiority in speed.
Benefits of 4G Routers
Manufacturers do a lot of work on their Wi-Fi routers trying to improve their speed, which has gone far since its first introduction a couple of decades ago. The speed is now approaching the level of a wired connection. Here are some benefits of 4G routers:
Affordable and Convenient
Relying on a mobile internet connection, a 4G router can save you money in the long run. It goes with you wherever you go allowing you to stay connected when traveling.
The speed may be less than what you expect, but it's sufficient for common use scenarios.
The price is usually affordable and you can opt for either a prepaid or postpaid plan. A prepaid plan is maybe less convenient, but it's cost-efficient, especially if you don't want to use the router all the time.
Ease of Use
It's very easy to use a 4G Wi-Fi mobile router because you don't have to plug it into anything. It's pretty small, and you can bring it along anywhere you go. In addition, some models have Ethernet ports, so you can cable-connect some devices such as laptops and gaming consoles.
We have done an extensive research to come up with the best MTN 4G routers. One of them could meet most, if not all, your needs.
MTN ZTE Mobile 4G Hotspot Router
Price: ₦20,700 sold at Jumia

This compact and durable 4G mobile Wi-Fi router can fit in your pocket. You can connect up to 32 Wi-Fi devices simultaneously.
Some of the most impressive device features are:
Supports 4G/LTE FDD/LTE TDD/UMTS/GSM
Qualcomm

MDM9230 / Qualcomm WTR3925 Chipsets
Can support up to 32 Wi-Fi-enabled devices at the same time
Its 3,000mAh battery can last up to 5 hours
Download/upload speeds: Up to 300 Mbps/

50 Mbps
Supports high-quality VoLTE Calls
MTN HyNetflex
Price: ₦27,000 sold at Jiji
This device offers a great browsing experience and download/upload speeds via the 4G/LTE network. This high-capacity router can handle up to 64 devices at the same time. With this performance and capacity, the HyNetflex router is best for small businesses as well as large home networks with many connected users.
The most important device features are:
Modern, beautiful, and sleek upright design
Can support up to 64 Wi-Fi-enabled devices at the same time
Its 3,000mAh battery can last up to 5 hours
Cat 6 router, which enables download/upload speeds of up to 300 Mbps/50 Mbps
Equipped with multiple ports – 4 LAN ports, 2 WAN ports, and 1 USB 2.0 port
Free 120 GB data upon activating MTN SIM Card.
MTN HyNetflex Router Review
MTN Mini 4G Portable Pocket Wi-Fi Router
Price: ₦17,400 sold at Jumia
This mini pocket 4G portable Wi-Fi router is compact and durable. Despite its size, you can still connect up to 10 Wi-Fi devices at the same time.
Here are some notable features:
Multi-function – can support 4G/LTE connection, provides NAS (Network Access Storage), connects VOIP phone, printer, and other equipment
Can support up to 10 Wi-Fi-enabled devices at the same time
Its 3,000mAh battery can last up to 5 hours
Download/upload speeds: 150 Mbps/

50 Mbps
Equipped with

WPS

one-key encryption
FAQ
Q: How to install 4G home internet?
A: Look for a 4G service with a suitable internet plan and good coverage. Enroll with MTN 4G internet plan and wait for the service technicians to come over and establish a Wi-Fi service hub with your chosen router.
Q: Can I use my phone SIM card via a router?
A: Yes, you can insert any phone SIM card into your mobile Wi-Fi router and access your phone network. Then, connect Wi-Fi-enabled devices as usual. However, have in mind that this is not recommended if you have a cap on your plan.
Q: Can I cord-cut my internet?
A: Yes, it's possible and recommended. More people opt for wireless mobile hotspots for their efficiency and convenience in the current digital era. You can get internet access anywhere you go, as long as there is a connection signal. The speed of wireless connection is slower than the wired Ethernet connection, but it's getting faster.
Q: How can I extend my Wi-Fi network?
A: If you're just building your Wi-Fi network, go for a mesh router network, where a central node is supported by multiple access points located throughout the premises to give you comprehensive coverage at all corners. However, if you already have a Wi-Fi network and want a wider range, you can buy compatible extenders widely available in the market.
Conclusion
If you want to know how much is MTN 4G router, you've come to the right place! In this post, we have analyzed three MTN 4G routers and their features. Hopefully, this article helped you choose the best 4G router for your needs.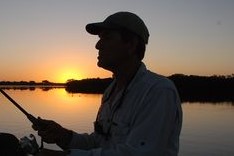 Hey, I'm Jeremy Clifford. I hold a bachelor's degree in information systems, and I'm a certified network specialist. I worked for several internet providers in LA, San Francisco, Sacramento, and Seattle over the past 21 years.
I worked as a customer service operator, field technician, network engineer, and network specialist. During my career in networking, I've come across numerous modems, gateways, routers, and other networking hardware. I've installed network equipment, fixed it, designed and administrated networks, etc.
Networking is my passion, and I'm eager to share everything I know with you. On this website, you can read my modem and router reviews, as well as various how-to guides designed to help you solve your network problems. I want to liberate you from the fear that most users feel when they have to deal with modem and router settings.
My favorite free-time activities are gaming, movie-watching, and cooking. I also enjoy fishing, although I'm not good at it. What I'm good at is annoying David when we are fishing together. Apparently, you're not supposed to talk or laugh while fishing – it scares the fishes.