If you find the Spectrum equipment too slow or too expensive, you might be looking for other ways to use Spectrum services. Today, we'll answer one of the most frequently asked questions about the services: can I use my own modem with Spectrum? In addition, we'll present you with a thorough guide on installing wireless equipment to the Spectrum network.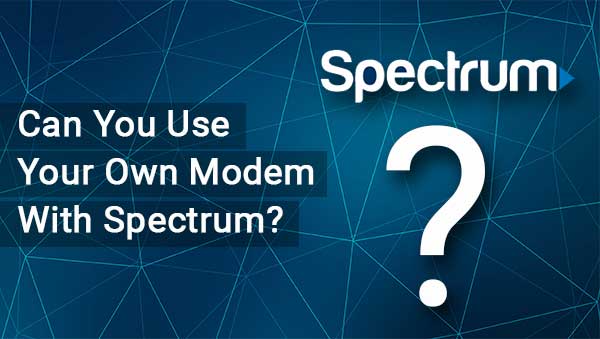 Can You Use Your Own Modem with Spectrum?
Yes, you can purchase your own modem and connect it to the Spectrum network! However, not all devices will work with their services, especially if you would like to enable the Spectrum Voice feature. Luckily, the company has a list of devices that will work with its equipment which you can use when purchasing your next modem.
Devices for Users without Spectrum Voice
Modems that Work for Spectrum Internet Customers with 1G & DOCSIS 3.1 Plans
Netgear  CM1100, CM1000v2, CM1200, CM2000, CAX30, CAX80, C7800, Orbi CBR750
Arris G34, Gateway G36, SB8200 Rev 4, 6, 7, S33, SBG8300
Motorola MG8702, MG8725, MB8600, MB8611
 Devices that Work for Spectrum Users with Internet Tiers of Up To 400Mbps
Netgear C6230, C6300, C6300v2, C6900, C7000, C7000v2, C7500, Cable Orbi CBR40, CBK40, CM500-100NAS, CM600, CM700, CM1000
Arris SB6183, SB6190, SBG10, SBG7400AC2, SBG6950AC2, SBG7580, SBG7580-AC, SBG7600-AC2
Linksys CG7500, CM3016, CM3024
Modems that Work for Spectrum Customers with Internet tiers of Up To 300Mbps
Motorola MB7420, MG7540, MG7550
TP-Link CR500, CR700, TC-7620
Devices that Work with Internet Tiers of Up To 100Mbps
Netgear C3000, C6220, C3700v2, CM400, CG3000D, CMD31T, N450
Arris SB6141, SBG6400, SBG6580, SBG6580-2, SBG6700-AC
Motorola MB7220, MG7310, MG7315
Zoom 5341J, 5345, 5350, 5352, 5354, 5360, 5363
TP-Link TC-7610, TC-W7960
Spectrum Users with the Lowest Internet Tiers
Users with tiers of up to 60Mbps will be able to use Arris SB6120 and SB6121 models. There is also an option to purchase minimally qualified modems such as Zoom 5370 and TP-Link TC7650. These devices passed minimal testing showing they can't hurt the network. But, they are not among the Spectrum-approved modems.
Spectrum Voice Users
Spectrum Voice users would have to spend a little extra time looking for a perfect device for them. That's because this feature is available only for selected modems. Here's the list of the models Spectrum approved:
Arris TM802G, TM804G, TM602G, TM1602, TM822A, TM902A, TG1682, TG1672
Installing a Modem with the Spectrum Network
Spectrum has a special self-install kit you'll be able to order if you want to activate your modem on your own. Alternatively, you could purchase the equipment you'll need on your own. Aside from the modem, you'll also need three types of cables: coaxial, power, and the Ethernet cord.
A Step-By-Step Process to Connecting Your Own Modem to Spectrum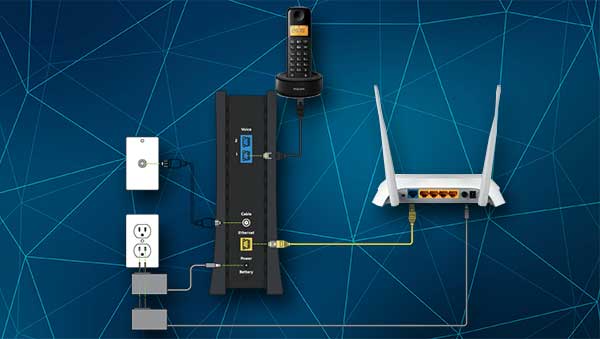 Step 1: Plugging the Modem In
You will begin the process of connecting your new modem to Spectrum by connecting it to power and the coax outlet. You'll do that by taking the coaxial cable that came with the device and connecting one end to the modem. 
Recommended reading:
Then, you should take the other end and plug it into a wall outlet. After that, you should connect the device to power using the power cord of the modem. For most modems, this cable will not come attached, and you'll have to insert it into the right port of the modem before connecting it to the electrical outlet.
Step 2: Waiting for the Modem to Turn On
Some devices will turn on as soon as you connect them to power, while others will need more time. In any case, you'll have to wait for your modem to properly turn on before starting the next step in this process.
The power light, which could also have Online written underneath it, has to be turned on and solid. Thus, you'll need to simply wait for the light to stop flashing and become stable before you do anything else. 
There is a chance that the light will continue flashing for ten to twenty minutes. That means that the modem is in the process of updating, which is why it would need a bit more time before it's ready for use. If the device takes over half an hour to stabilize, you might have to reset it and repeat the whole process.
Step 3: Connect the Modem to the Internet
Your modem won't have access to the internet on its own. That is why you'll need an Ethernet cable. This cable usually comes with either your modem or the router. You should take the Ethernet cord and plug one end into your device. 
The other end can be plugged into either your computer or the router. There is a specific Ethernet port on both of these devices. Therefore, you should make sure that you properly plug it in before proceeding to the next step.
Step 4: Activating the Modem
The easiest way to activate your modem and connect it to the Spectrum network is on the official Spectrum website. You should go to the Activate or Self Install section of the Spectrum website and log in using your credentials. The instructions on the site are pretty clear, so you'll be able to activate your device in no time. 
Since you're using your own modem, you should keep in mind that Spectrum will need the device's info to activate it properly. That will likely be its MAC ID. You can find the modem's MAC ID on its equipment label. You could also visit the website of the device's manufacturer and find the info on your modem there.
Using your Own Modem with Spectrum – Final Thoughts
Yes, it is possible to use your own modem with Spectrum. However, you need to make sure that your new device will be able to effectively deliver the speeds of your internet plan.
That is why we presented you with a list of devices you could purchase, depending on your internet tier. In addition, we provided you with a step-by-step guide on how to install your own modem to the Spectrum network. Enjoy your new device!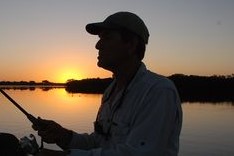 Hey, I'm Jeremy Clifford. I hold a bachelor's degree in information systems, and I'm a certified network specialist. I worked for several internet providers in LA, San Francisco, Sacramento, and Seattle over the past 21 years.
I worked as a customer service operator, field technician, network engineer, and network specialist. During my career in networking, I've come across numerous modems, gateways, routers, and other networking hardware. I've installed network equipment, fixed it, designed and administrated networks, etc.
Networking is my passion, and I'm eager to share everything I know with you. On this website, you can read my modem and router reviews, as well as various how-to guides designed to help you solve your network problems. I want to liberate you from the fear that most users feel when they have to deal with modem and router settings.
My favorite free-time activities are gaming, movie-watching, and cooking. I also enjoy fishing, although I'm not good at it. What I'm good at is annoying David when we are fishing together. Apparently, you're not supposed to talk or laugh while fishing – it scares the fishes.