Are you unable to connect to a hotel Wi-Fi using your phone? Consider the issue fixed! We have 7 great tips that will help you solve your problem and get your phone to connect to a hotel wireless network in no time!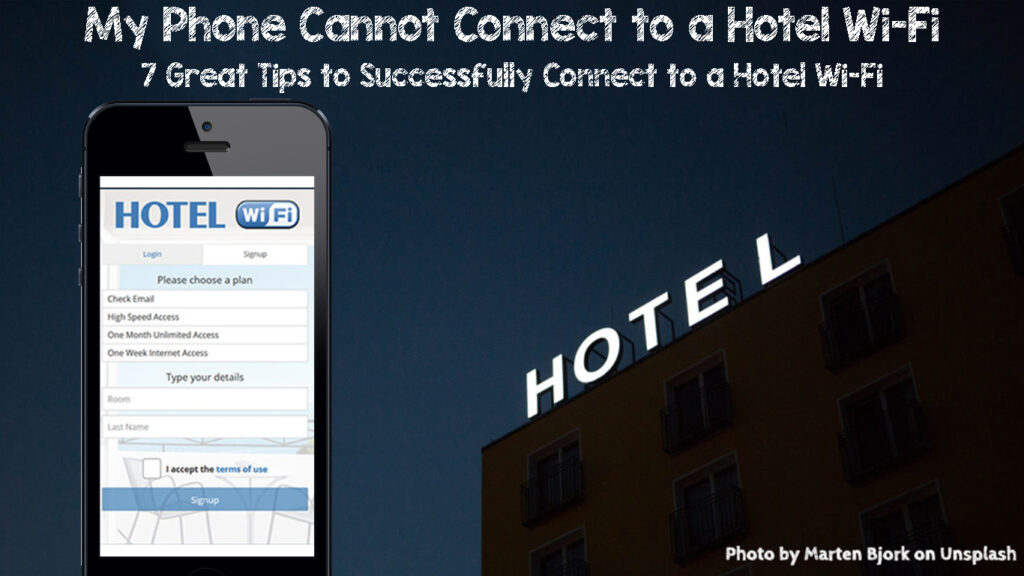 Tips on Getting Your Phone to Connect to a Hotel Wi-Fi Network
A hotel Wi-Fi network, just like most establishments' networks, is not controlled by you. Thus, you won't be able to simply go to the router and fix the connection that way. But that doesn't mean there isn't anything you can do. Here are the most effective tips on getting the phone connected to a hotel wireless network.
Tip No. 1: Reconnect to the Wi-Fi Network
Something could have gone wrong during the process of connecting to the hotel's Wi-Fi network. The most common issues with the Wi-Fi connection happen when you enter the wrong password. Some phones will automatically let you know and allow you to re-enter it. On the other hand, many phones will attempt to connect to the network anyway and show issues with the connection instead of letting you know the exact nature of the problem. So, you can try re-connecting to the Wi-Fi network, this time being more careful about what you're typing.
To do that, you'll have to first go to the Wi-Fi section in the settings of your phone. Then, you should tap on the hotel Wi-Fi and choose to forget it. After a few seconds, you can try connecting to the network again.
Tip No. 2: Double-Check the Password and the Network Name
As we mentioned, a wrong password is among the most common causes of issues with connecting to a Wi-Fi network. However, that doesn't mean that you've made a mistake. You may have received the wrong password from a concierge.
You have likely been entering an old password, especially if you found it somewhere in your room. The workers might have forgotten to put up a new password when the hotel changed it. Alternatively, you may have heard the concierge wrong. That is why it's wise to ask the person at the front desk to write down the hotel password every time you stay at a new location.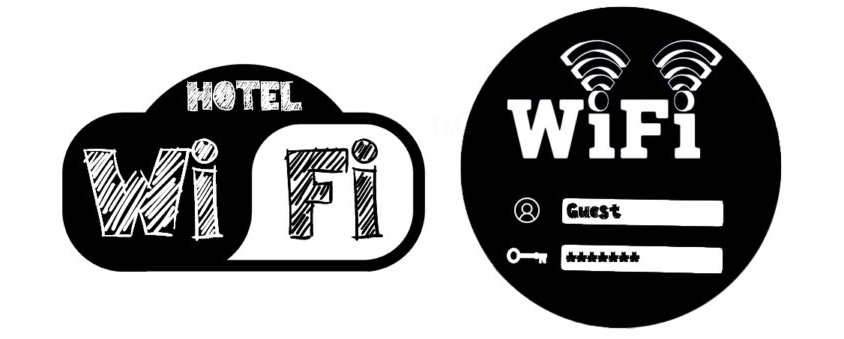 So, your next step will be to go to the front desk and ask a worker to write down the password. While you're there, you should also ask for the name of the Wi-Fi network you should connect to.
Many hotels, especially the bigger ones, have multiple wireless networks available. You may be entering a password for the wrong network, or the specific Wi-Fi you're trying to connect to is out of reach in your room. Regardless of the type of issue, you should easily solve it by speaking to somebody at the front desk.
Tip No. 3: Verify Whether There is a Login Splash Screen
Some establishments have an open wireless network you can connect to. But, in order to use the internet, you'll have to enter login credentials when a splash screen appears.
The screen should appear as soon as you connect to the Wi-Fi network. If it doesn't, you may need to go through an extra step to manually trigger it. You'll trigger the splash screen by going to your preferred web browser and attempting to use the internet. Before you do that, you should make sure that your mobile data is off. That way, your phone will need access to Wi-Fi.
When the page appears, you simply need to enter the username and password provided to you at the front desk. If you didn't receive it, you can simply call reception and ask for it. You could also go to the front desk to get the login credentials in written form. That way, you'll make sure that you don't misunderstand or misspell the username and password.
Ways to Connect Safely to a Public Wi-Fi Network
Tip No. 4: Ask for the Location of the Router
You may be too far from the router, which is why you're unable to properly connect to the Wi-Fi network. If you suspect that that's your issue, you can go to the front desk and ask for the location of the router. You could also give the concierge your room number in case the hotel has multiple routers.
When you get the info on the exact location of the router, you should come as close to the device as possible. You can then try connecting to Wi-Fi. Once you ensure that the connection is stable, you can go back to your room and test out the quality of that connection.
Tip No. 5: Check Whether the Hotel is Experiencing Internet Issues
A malfunction in the area or within the hotel is a common cause of guests' internet issues. You can call the front desk to check whether they are experiencing any problems with the internet connection. If they do, there isn't much you can do but wait until the issue is resolved. 
In case of an emergency, you can ask the staff at the front desk to message you once the issue is resolved. Then, you could go to the nearest cafe with an open network and use it until the hotel solves the problem.
Tip No. 6: Restart Your Device
You won't be able to restart or reset the router. But you can reboot the device you're trying to connect to Wi-Fi to remove any bugs.
For Android phones, the reboot process depends on the model. In most cases, you'll have to hold the Power button for a couple of seconds and the phone will restart. If that doesn't work, you should hold the Volume Down button and the Lock button for a few seconds to initiate a reboot.
Restarting Samsung Phone
Tip No. 7: Disable the VPN
An active VPN may be recognizing the hotel Wi-Fi network as an unsafe connection. As a result, it may be preventing your phone from connecting to it.
Reasons to Use VPN when Connecting to Hotel Wi-Fi
If it's your first time having this issue, it's possible that your VPN is recognizing a genuine breach and that you should avoid connecting to the hotel's wireless network. However, it's also possible that the hotel network uses a type of security protocol that's not compatible with your VPN. Thus, you may want to temporarily disable it while you're attempting the connection.
How to Enable/Disable VPN Connection on an iPhone
Final Thoughts
Hopefully, one of our tips helped you connect to a hotel Wi-Fi network and you can now enjoy free internet access! If not, you may have to go to the front desk and report your issue. The staff might provide you with a Wi-Fi signal extender, reset the router for your floor, or offer another solution for your particular situation.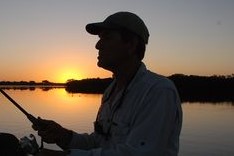 Hey, I'm Jeremy Clifford. I hold a bachelor's degree in information systems, and I'm a certified network specialist. I worked for several internet providers in LA, San Francisco, Sacramento, and Seattle over the past 21 years.
I worked as a customer service operator, field technician, network engineer, and network specialist. During my career in networking, I've come across numerous modems, gateways, routers, and other networking hardware. I've installed network equipment, fixed it, designed and administrated networks, etc.
Networking is my passion, and I'm eager to share everything I know with you. On this website, you can read my modem and router reviews, as well as various how-to guides designed to help you solve your network problems. I want to liberate you from the fear that most users feel when they have to deal with modem and router settings.
My favorite free-time activities are gaming, movie-watching, and cooking. I also enjoy fishing, although I'm not good at it. What I'm good at is annoying David when we are fishing together. Apparently, you're not supposed to talk or laugh while fishing – it scares the fishes.