One of the most common issues we often face with Wi-Fi is when our Android phone is connected to Wi-Fi but there's no internet. Then we try to reconnect to the wireless network several times, and still, we get nothing.
It's an issue that happens on other devices as well. Not only Android phones, but they are the focus here. That's why this article speaks about the reasons our phone is connected to Wi-Fi but there's no internet, and ways to fix the issue. 
Android Phone Connected to Wi-Fi but No Internet Reasons
There can be many reasons we're connected to Wi-Fi but we get no internet. So, we're going to discuss only the most common ones regarding gaining internet access on a public Wi-Fi hotspot, the importance of clearing out the cache, and weak Wi-Fi signals.
Public Wi-Fi hotspot login page
Usually, we think we can connect to an open public hotspot with no security key and gain free internet access immediately. However, we often forget to log in to gain internet access. That's usually the main reason we're not getting internet on a public Wi-Fi hotspot.
The important role of cache memory
Cache data doesn't have an important role but clearing it does. This type of data is only temporary. It's bits of data that are temporarily stored to improve functionality. For example, when you visit a website and turn off your internet connection, you can still see all the elements on the page.
You can even close your browser and open it again immediately, and you'd probably be able to see the page as it was when you closed it. This is important because it lets us navigate the internet easier. You close the page, and you want to visit it again, so once you open it, it takes less time than it did the first time because of cache data.
Clearing cache data results in faster navigation and functionality as you're freeing up your RAM (Random Access Memory), and you're letting your device "breathe" so to speak.
Weak Wi-Fi signal
Sometimes, we can be connected to the wireless network, but we can't access any website because we don't have internet access because of a weak Wi-Fi signal. So, we need to figure out a better spot to connect.
Android Phone Connected to Wi-Fi but No Internet Fixes
Luckily, we can easily fix this issue by trying several solutions on our device, or by trying some solutions on the router. We need to verify the connection, to see if the time and date settings are correct, try to clear up the cache memory, and finally experiment in the router and Android settings.
Verify connection
You need to see if there is an internet connection. Maybe internet access doesn't even reach the wireless router. There might be an interruption between the router and the modem in the Ethernet cable connecting them.
You can test this by trying to connect another device to the internet. Or, you can use an Ethernet cable to connect a laptop directly to the modem to see if there's the internet. If there's no internet access, you might need to make a call to your ISP (Internet Service Provider).
Time and date settings fix
Time and date settings have been causing various bugs in almost all software, so they might cause a bug in the Android operating system. So, getting this in order can resolve the issue when we're connected to Wi-Fi but have no internet.
We need to make sure that the clock will be automatically updated. Tap on the Clock, and tap on the menu icon, the three vertical dots to enter Settings. Once you've entered Settings, tap on Change date and time.
There are two options that we need to switch on if they are turned off. Tap on Automatic date & time to use the network-provided time, and tap on Automatic time zone to use the network-provided time zone. This should resolve the Wi-Fi issue.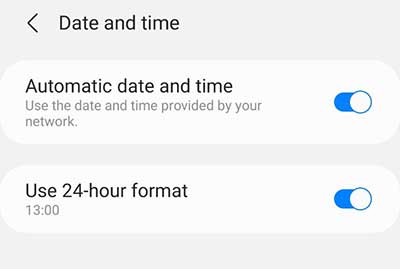 Forget the network
This falls in league with clearing the cache memory, that's why we should look at the steps to do that too. To clear your Android phone's cache data:
Open the Settings app and go to Storage.
Once you open Storage, tap on Internal storage, and swipe up until you see Cached data.
Tap on Cached data and tap OK to clear the data.
Another thing you can do is forget the network and try to log in again using the same credentials. Just go to Settings > Connections > Wi-Fi, select the network you're connected to, and tap on Forget.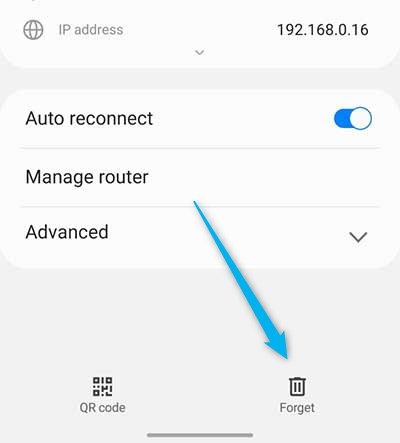 Android factory reset
Another way to fix the issue with no internet access while being connected to the wireless network is to do a factory reset on your phone. To do this, we need to go to Settings > Backup and reset > Factory data reset > Reset device, and follow all the prompts.
Once the device is back to its factory settings, we can try connecting to our Wi-Fi to see if the issue is resolved.
Router factory reset
If the Android device factory reset doesn't work, we should try resetting the router's settings. There are two ways we can do this. One way is to find the Reset button on the router and use a paperclip to push it and do a factory reset.
The other way is to access the router's web interface to do a factory reset. This is done by typing in the router's IP address, e.g. 192.168.0.1 in the address bar of our browser. Once we log in, we can find the Restore button and click it.
Smart data
The smart data feature varies between consuming data and connecting to a wireless network based on the strength of the connection. Having this feature turned on might cause the issue. Here's what we need to do:
We need to open Settings on our Android phone and tap on Connections.
From different connection types, we need to select Wi-Fi.
Tap the three vertical dots in the upper right corner, and tap Advanced.
Finally, we need to tap on Switch to mobile data to turn the feature off.
Once you've completed the step, try connecting to the wireless network again, and you might have internet access at that point.
Conclusion
Now we know common reasons our Android phone is connected to Wi-Fi but there's no internet access. Also, we know the most common ways to fix the issue. It's best to regularly clear cached data to improve the phone's functionality.
You can also try to do a factory reset of both the router and the Android device to make the wireless network work properly. If none of these work, it might be time to get a better phone or upgrade your current router.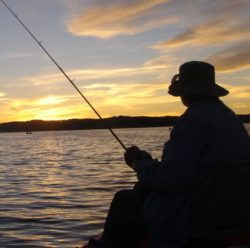 Hey, I'm David. I've been working as a wireless network engineer and a network administrator for 15 years. During my studies, I also worked as an ISP field technician – that's when I met Jeremy. 
I hold a bachelor's degree in network engineering and a master's degree in computer science and engineering. I'm also a Cisco-certified service provider. 
In my professional career, I worked for router/modem manufacturers and internet providers. I like to think that I'm good at explaining network-related issues in simple terms. That's exactly what I'm doing on this website – I'm making simple and easy-to-follow guides on how to install, set up, and troubleshoot your networking hardware. I also review new network equipment – modems, gateways, switches, routers, extenders, mesh systems, cables, etc. 
My goal is to help regular users with their everyday network issues, educate them, and make them less scared of their equipment. In my articles, you can find tips on what to look for when buying new networking hardware, and how to adjust your network settings to get the most out of your wi-fi. 
Since my work is closely related to computers, servers, and other network equipment, I like to spend most of my spare time outdoors. When I want to blow off some steam, I like to ride my bike. I also love hiking and swimming. When I need to calm down and clear my mind, my go-to activity is fishing.