If you need to login to your Netgear router and you are not sure how to do it, you are at the right place. The Netgear Nighthawk router login steps are pretty simple and straightforward and they don't require any special technical knowledge. Now when we know that, let's follow the necessary steps together.
If you are already familiar with e necessary steps here is a quick reminder of what you need to do:
Connect to the network
Type the Netgear default IP in the browser or visit specific URLs: routerlogin.com or routerlogin.net
Enter the default Netgear username and password
You are ready to modify the Netgear router settings
Before you login
In order to access the Netgear router settings you will need to make sure that:
1. You are connected to the network either wirelessly or via the network cable
Connecting to the network is the first step to do in order to login to the Netgear router. The reason for this is that only devices that are connected to the network can actually access the router settings page. So, either connect using your wireless connection (not recommended because you can get locked out when you save some specific settings) or use the network cable and connect to the network with your laptop or desktop computer.
2. You know the router's default Netgear IP address, username and password
How to log into my Netgear router: Step-by-step
After you confirm that you have everything we have just mentioned, you may proceed.
STEP 1: Enter the Netgear default IP in the browser
Launch the browser you normally use. In the address bar at the top, enter the Netgear router default IP address. Netgear routers generally use 192.168.1.1 or 192.168.0.1 as a default IP.
NOTE: If for some reason the login page doesn't appear when you type these IP addresses, you can access the router setting by visiting routerlogin.com or routerlogin.net.
STEP 2: Type in the default username and password
The default username is admin, and in the password field you can type password.
Please note that these login details are case sensitive so type them carefully.
STEP 3: The admin homepage will show up
If the username and password are correct, you will now access the Netgear router admin console or the settings page. You can tweak all the settings here as you wish, but it is recommended to take notes of the possible changes in case something goes wrong. You can also backup the current settings first and then modify the router configuration. Like changing the default router password, setting up an interesting network name, and unique and strong Wi-Fi password. Of course, there are many other options to change but these are some of the basic ones that will greatly improve the security of your wireless network.
Netgear Nighthawk router login using the Nighthawk app
Another way to access the router settings and manage the Wi-Fi network is with the Nighthawk app. However, not all Netgear routers are supported by this app so before you continue and install the app, check whether your device is supported here.
If your device supports the Nighthawk app you can follow these steps:
STEP 1: Connect to the local Wi-Fi network
STEP 2: Download and install the Nighthawk App on your mobile device from Google Play Store or the Apple App Store.

STEP 3: Launch the Nighthawk App
STEP 4: Login using your email and password if you have created a Netgear account earlier. If not, create your account and then login.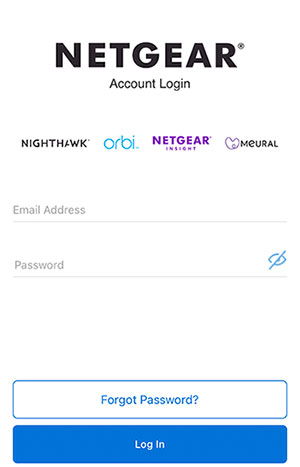 Now from the Netgear Nighthawk App it is easy to manage your network. To be more precise you can:
Check the home network status
Check your Internet speed and monitor the Internet traffic
Pause the internet connection on any device connected to the network
Control the time your children spend online as well as the content they view
Check and update your router firmware and much more
What to do if you can't login into your Netgear router?
There are cases where the Netgear router login won't go as planned. Here are some troubleshooting guidelines that can help you solve this problem.
1. Are you using the right IP, username and password?
The default Netgear IP addresses are 192.168.0.1 or 192.168.1.1. They are made of numbers only, not letters. You can also find the default router IP by yourself.
Alternatively, you can login via the web addresses routerlogin.net or routerlogin.com.
The default username is admin, and the default password is password. However, if you have changed these previously, they won't work until you reset the router to factory settings.
2. The addresses routerlogin.com or routerlogin.net don't work?
Well, if that happens, we recommend clearing the browser cache first or try with a different browser you have installed on your device.
3. Change the connection type or device.
If you have been trying to connect to the router via your wireless connection, and it simply won't work, try connecting using your network cable.
You can also try using another device. If you have tried logging into your Netgear router using your computer, try using your smartphone or tablet instead.
4. Power cycle (restart) the modem, router and the device you are trying to login from.
In most cases, this is a pretty quick and easy solution to problems with your electronic devices, so why not try it.
5. Nothing of the above works? You'll have to factory reset the router
One important note before you reset the router to factory settings. All the changes made earlier, like the network name, Wi-Fi password, other security settings will be erased and you will have to set up the router from scratch. However, you will be able to login to your Netgear router using the default IP, username and password.
If you still want to continue you can read more here on how to reset the Netgear router to factory settings?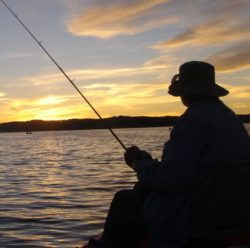 Hey, I'm David. I've been working as a wireless network engineer and a network administrator for 15 years. During my studies, I also worked as an ISP field technician – that's when I met Jeremy. 
I hold a bachelor's degree in network engineering and a master's degree in computer science and engineering. I'm also a Cisco-certified service provider. 
In my professional career, I worked for router/modem manufacturers and internet providers. I like to think that I'm good at explaining network-related issues in simple terms. That's exactly what I'm doing on this website – I'm making simple and easy-to-follow guides on how to install, set up, and troubleshoot your networking hardware. I also review new network equipment – modems, gateways, switches, routers, extenders, mesh systems, cables, etc. 
My goal is to help regular users with their everyday network issues, educate them, and make them less scared of their equipment. In my articles, you can find tips on what to look for when buying new networking hardware, and how to adjust your network settings to get the most out of your wi-fi. 
Since my work is closely related to computers, servers, and other network equipment, I like to spend most of my spare time outdoors. When I want to blow off some steam, I like to ride my bike. I also love hiking and swimming. When I need to calm down and clear my mind, my go-to activity is fishing.