There are several different LED lights on the Netgear router that indicate its current state and activity. Whenever we have a problem with our connection, in most cases, taking a quick look at the LED lights can tell us what's happening and what might be causing the problem. One such situation is the Netgear router internet light blinking white.
In this article we are going to describe what does it mean when the internet light is blinking on your Netgear router and what you can do to solve this problem on your own.
What does it mean when Netgear router internet light is blinking white?
Well, according to the manuals we have reviewed, a blinking white Internet light indicates that the port is sending or receiving traffic. However, it is also possible that your Netgear router failed to connect to the modem. It is something often seen in modern routers.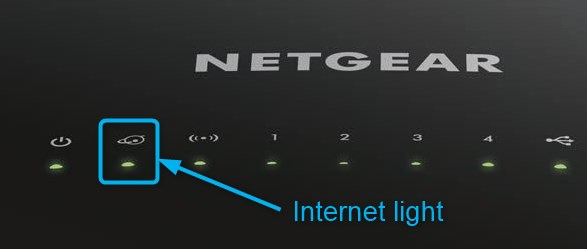 How to fix the Netgear Router Internet Light Blinking White issue
Luckily, there is something you can do about that on your own. As a last option we are going to leave to contact the customer support, so we won't include that part in this article. Hopefully, you will be able to resolve this problem on your own by the end of this post.
Fix 1 – Reboot the Netgear router
This simple and highly effective quick fix is often everything you need to do to fix the problem with your Netgear router internet light blinking white.
You can login to your Netgear router and restart it from the admin dashboard. You can find the Reboot option in the Advanced section in Netgear Genie. In the Router Information section find the Reboot button. It usually takes about 2 minutes for the reboot to complete.
Fix 2 – Restart your network
The first thing you can do is to restart your home network. If you haven't performed this action before here is how to do it properly.
Turn off your modem and disconnect it from the power source.
Disconnect all other devices connected to your home network.
Turn off the Netgear router and disconnect it from the power source as well.
Plug in the modem back to the power source and turn it on.
Plug in the Netgear back to the power source and turn it on.
Wait for the LED lights to become stable again and see whether the white light on your Netgear router is blinking white again.
If it's still blinking try the following fix.
Fix 3 – Check the Cables and Connections
Considering that the white blinking internet light can indicate that the router and modem failed to connect you should check all the cables and connections. There are high chances that there is a damaged cable or a loose connector causing the problem.
Of course, if the cable is damaged you should replace it. As for loose connections it would be best to disconnect and reconnect every cable.
When you finish checking the cables and connections take a look at the internet light again. If it's still blinking go to the next step.
Fix 4 – Reset your Netgear router to factory settings
There is a chance that there is something wrong with the router settings. If this is the case, it would be better to perform a factory reset. This will bring all the settings to the default values just like in the factory. Since it is important to do it properly here is the official guide on how to factory reset a Netgear router.
Before you do this it is important to know that all the previous settings, like a custom network name or WiFi password will be brought to their default values. This means you will have to set up the router from scratch. Also, all the devices previously connected to the network will have to be reconnected using the new password in case you change it during the setup process.
Final Thoughts
In case you have gone through all the fixes presented in this article and you are still seeing the Netgear router internet light blinking white, there are chances that your ISP is having some problems with their service and you are not receiving their Internet signal. If this is the reason it would be best to contact the customer support and they should help you resolve the problem remotely.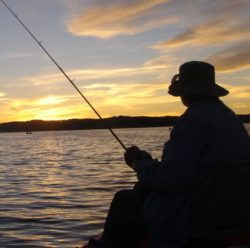 Hey, I'm David. I've been working as a wireless network engineer and a network administrator for 15 years. During my studies, I also worked as an ISP field technician – that's when I met Jeremy. 
I hold a bachelor's degree in network engineering and a master's degree in computer science and engineering. I'm also a Cisco-certified service provider. 
In my professional career, I worked for router/modem manufacturers and internet providers. I like to think that I'm good at explaining network-related issues in simple terms. That's exactly what I'm doing on this website – I'm making simple and easy-to-follow guides on how to install, set up, and troubleshoot your networking hardware. I also review new network equipment – modems, gateways, switches, routers, extenders, mesh systems, cables, etc. 
My goal is to help regular users with their everyday network issues, educate them, and make them less scared of their equipment. In my articles, you can find tips on what to look for when buying new networking hardware, and how to adjust your network settings to get the most out of your wi-fi. 
Since my work is closely related to computers, servers, and other network equipment, I like to spend most of my spare time outdoors. When I want to blow off some steam, I like to ride my bike. I also love hiking and swimming. When I need to calm down and clear my mind, my go-to activity is fishing.