As a major router manufacturer, Netgear provides us with many routers and solutions. This is bound to result in some routers experiencing issues. So, as a subscriber, you've probably noticed your router bugging or not working.
One common issue is that our Netgear wireless dual band isn't working. This can mean that the whole router isn't working, or that one of the wireless bands isn't working properly. So, to understand how to fix the issue, we should discuss the bands, why the router isn't working, and how to fix it.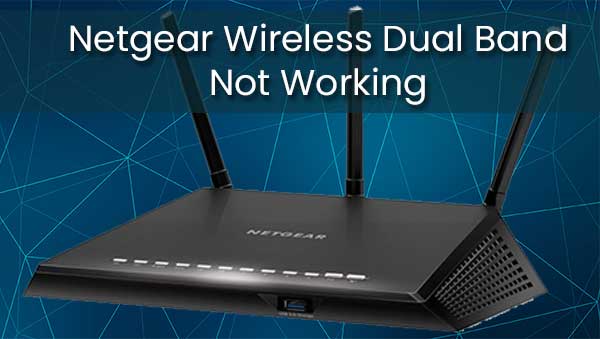 What Is a Dual Band Router?
A dual-band router is a router that emits wireless signals on two common bands, the 2.4 GHz (Gigahertz) and 5 GHz band, simultaneously. These two wireless bands have different capabilities and ensure better functionality.
2.4 GHz Band
The 2.4 GHz band is a frequency band that can travel slower, but it covers more ground. So, when with this band, we can have a better signal further away from the router, but the speed of the connection is probably going to be slower than we'd expect from our ISP (Internet Service Provider).
5 GHz Band
The 5 GHz frequency band allows for faster connection speeds, but the signal strength gets weaker as we move further away from the router. Remember that we're probably going to lose the 5 GHz signal and still have the 2.4 GHz signal when we go to another corner of the house.
Why Is Netgear Wireless Dual Band Not Working?
There are plenty of reasons our Netgear wireless dual-band router might not be working properly. It's not difficult to pinpoint them either. These reasons usually revolve around hardware and software:
Broken cables: It's pretty obvious that no matter the hardware if it has broken cables or wires, it doesn't work properly. It's the same with any router, so test the cables and see if they work at all.
Outdated firmware: The second most likely reason something isn't working properly is an outdated operating system, or with any router, its firmware. Outdated firmware can cause a lot of issues.
Disabled band: The usual setting on any router is that both bands are enabled. However, if one of the bands is disabled, this means that someone had to tweak the settings. Disabling and enabling the band might work.
Just a glitch: It's just a simple glitch that might be caused by a power interruption or something else that happened in the middle of a firmware update. So, let's discuss how to fix these issues.
How to Fix Netgear Wireless Dual Band Router?
Now that we know the differences between the 2.4 GHz and 5 GHz wireless bands, and we know why our Netgear wireless dual band isn't working properly, we can discuss potential solutions. Troubleshooting an issue like this is somewhat easy.
Factory Reset
To do a factory reset on a Netgear router, we need to locate the Reset button. It's on the back of the router. Once we find it, we need to use a paperclip or a similar thing to press and hold the reset button for at least 30 seconds. Once we do that, the router's settings will be back to the factory default.

Restart the Bands
Another way we can try to fix the issue is to restart the wireless radio bands. So, to do that, we need to go to the settings page of our router. First, we need to open our browser and type www.routerlogin.net.
Once we go to the settings page of our Netgear router, we need to enter our credentials. The username is admin, and the password is password. When we're logged into the settings page, we need to go to the ADVANCED tab.
When we click on that, we need to go to Advanced Setup, and from there, we can click on Wireless settings. There are two sections, the 2.4 GHz and 5 GHz sections, we just need to uncheck the boxes for these two.
Hit Apply. Once the settings have been applied, we need to go back and check the boxes. Once we do that, we need to hit Apply again. We've restarted both wireless bands, and the wireless radios should work fine now.
Reboot
The classic reboot is a very common and almost unavoidable troubleshooting step. If something doesn't work properly, we immediately reboot it to see whether it's going to work fine after. But this doesn't mean that we know how to reboot it efficiently.
To reboot any device efficiently, just unplug it from the power source for a minute until it loses all the electricity in it. Then, plug it back in and wait until all the functions are working properly. This can solve many issues.
Update Firmware
To update the firmware on your router, you need to open the settings page of the router following the previous steps. Once you're on the settings page, you need to go to the ADVANCED tab. There's going to be an Administration section.
We need to click on Firmware Update. You'll have the possibility to check for new firmware automatically online. There's going to be an update prompt if there's a new update available. In that case, just click on Yes.

Conclusion
There we go. If our Netgear wireless dual band isn't working, we can try some of these solutions to fix it. We know which frequency bands our router uses, and we know how to restart them on the router's settings page.
If that doesn't work, we can always try to update the firmware, or revert it to factory settings. We can also try a classic reboot. When none of the solutions work, we can always contact support and ask them for help.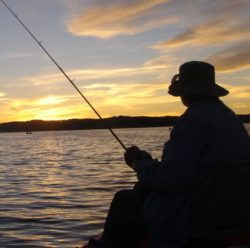 Hey, I'm David. I've been working as a wireless network engineer and a network administrator for 15 years. During my studies, I also worked as an ISP field technician – that's when I met Jeremy. 
I hold a bachelor's degree in network engineering and a master's degree in computer science and engineering. I'm also a Cisco-certified service provider. 
In my professional career, I worked for router/modem manufacturers and internet providers. I like to think that I'm good at explaining network-related issues in simple terms. That's exactly what I'm doing on this website – I'm making simple and easy-to-follow guides on how to install, set up, and troubleshoot your networking hardware. I also review new network equipment – modems, gateways, switches, routers, extenders, mesh systems, cables, etc. 
My goal is to help regular users with their everyday network issues, educate them, and make them less scared of their equipment. In my articles, you can find tips on what to look for when buying new networking hardware, and how to adjust your network settings to get the most out of your wi-fi. 
Since my work is closely related to computers, servers, and other network equipment, I like to spend most of my spare time outdoors. When I want to blow off some steam, I like to ride my bike. I also love hiking and swimming. When I need to calm down and clear my mind, my go-to activity is fishing.