Many CenturyLink customers are looking for the DSL light on their modems to know if they are connected to the internet. While this can be a good general rule of thumb, it is not always accurate. The DSL light on your modem only means that you have power and an active connection to the modem; it does not guarantee that you have an active internet connection.
But, in some cases we can notice that there is no DSL light on our CenturyLink modem. Let's see what it means and if there is something we can do about it.
What Does It Mean When There is No DSL Light on a CenturyLink Modem?
Depending on the CenturyLink modem you are currently using there are different interpretations of no DSL light on your modem.
If you are using a tower modem at the moment, the DSL light will be OFF in case it has problems detecting a network connection. Even if you notice the DSL light going off after the power light turns green, it shouldn't last more than a minute. However, if it lasts longer than that it indicates that there is a problem.
If you are using a C4000 modem, no DSL light usually indicates that there is nothing connected to the DSL port.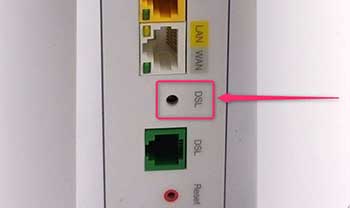 Now when we know what the no DSL light on our modem means, we can act accordingly to fix the problem. It is important to point out that the following steps are beginner friendly and do not require any previous tech knowledge.
How to Fix No DSL Light on Centurylink Modem?
Check the Cables
A loose cable is a frequent cause for networking problems. There are many everyday situations that may lead to your network cables to get disconnected or loosened up, so this is the first thing we should check.
A loose or disconnected cable will usually result in DSL light not turning on. To check whether this is causing the problem, you need to check whether the green cable is properly and firmly connected to the correct port i.e. the DSL port. Also check the other end of the cable and whether it is firmly connected to the wall jack.
Reboot the Modem
Another quick fix solution you can easily perform and which will solve the problem in most cases is resetting the modem.
There are three different ways to reboot the modem (manually, online through the service Troubleshooter or using an app installed on your smartphone). However, we like to use the manual method and we recommend you doing so.
To perform a manual reboot, follow these steps:
1. Unplug the modem power cable from the power source, either from the wall or the back of the modem.
2. Check whether all the lights on the modem are off.
3. Wait for 60 seconds or a few seconds longer.
4. Plug the power cable back again to the modem or the wall outlet.
5. Wait till the light(s) turn green.
In most cases the DSL light on your CenturyLink modem will be on now.
Recommended reading: CenturyLink Modem Blinking Blue: 6 Ways To Fix It
Is Your Modem Set Up Properly?
Sometimes there might be something wrong with your modem setup. This video explains how to self-install the modem. By watching it you may notice whether there is something wrong with your current modem setup. Pay attention to the details and we are sure you will resolve the issue in no time.
In case the DSL light is still off, we highly recommend going to the next step.
Is Your Account Activated?
You can expect the DSL light OFF if your subscription hasn't been activated yet. This will usually resolve the next day.
A Defective Phone Jack
A faulty phone jack can cause the problem as well. In case there is another phone jack in your house having an active internet line, connect the modem to it and see whether the problem is still there. In case the DSL light is on now you are dealing with a faulty phone jack.
Contact the CenturyLink Tech Support 
In case the steps given above haven't helped you fix the problem, feel free to contact CenturyLink to reach a live tech support agent. You can also check their FAQs for answers to common questions, or try their online chat to get help now.
In case they can't fix the problem remotely, they can send someone to check and fix the problem. Although we hope that one of the steps given in this article will help you fix the no DSL light issue, contacting the tech support is always an option.
Final Words
We hope that this article has helped you troubleshoot the no DSL Light on CenturyLink modem. However, if you are experiencing another issue like a red DSL light, there is nothing to worry about. We can help.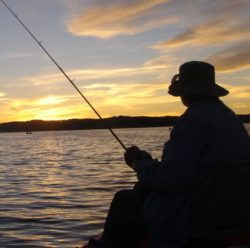 Hey, I'm David. I've been working as a wireless network engineer and a network administrator for 15 years. During my studies, I also worked as an ISP field technician – that's when I met Jeremy. 
I hold a bachelor's degree in network engineering and a master's degree in computer science and engineering. I'm also a Cisco-certified service provider. 
In my professional career, I worked for router/modem manufacturers and internet providers. I like to think that I'm good at explaining network-related issues in simple terms. That's exactly what I'm doing on this website – I'm making simple and easy-to-follow guides on how to install, set up, and troubleshoot your networking hardware. I also review new network equipment – modems, gateways, switches, routers, extenders, mesh systems, cables, etc. 
My goal is to help regular users with their everyday network issues, educate them, and make them less scared of their equipment. In my articles, you can find tips on what to look for when buying new networking hardware, and how to adjust your network settings to get the most out of your wi-fi. 
Since my work is closely related to computers, servers, and other network equipment, I like to spend most of my spare time outdoors. When I want to blow off some steam, I like to ride my bike. I also love hiking and swimming. When I need to calm down and clear my mind, my go-to activity is fishing.