It's absolutely frustrating when we get a problem after somebody tells us that a reset fixes almost everything. Well, imagine having no internet after resetting your modem. Certainly, this happened many times, and that's the reason this post exists.
If you still don't have internet access after a reset, then there might be something you can do to fix it. So, this article reviews why there's no internet after resetting a modem, how to fix it, and how to set up your modem properly.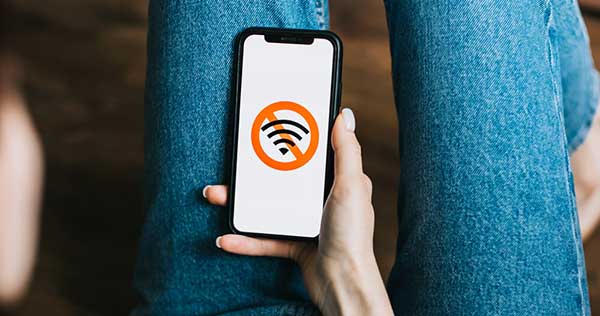 Still No Internet After Modem Reset
The usual suspects behind your modem not providing internet access are a broken modem or a bad configuration. Still, it can be a problem with the device you're using. Maybe your network card doesn't work.
The network adapter configuration might be wrong. Check if there's any damage to the ethernet cable if you're using one. Finally, it might be something regarding your ISP, meaning that there's simply no internet at the moment.
If your modem is brand new, and you know that there's internet in your neighborhood because your neighbors are using the same provider as you are, then let's discuss a couple of ways you can fix "no internet access."
How to Fix No Internet Access?
Lucky for us, the "no internet after resetting modem" issue occurred many times, and there are a few ways we can fix it. We can use the automatic troubleshooter, we can check for a firmware update, we can renew the IP address, unblock the MAC address, or reset the TCP/IP.
Troubleshooting with Windows
If you're seeing a connection in the bottom right corner, but when you hover your cursor over it, it says "no internet access", then the simplest yet very efficient thing to do is open the automatic troubleshooter.
Right-click on the connection and select Troubleshoot Problems. This will automatically check for any issues with your laptop's network adapter. It's going to reset it, and it's probably going to fix the issue with internet access.
There's usually a problem with our wireless adapter or access point, and this gets fixed when the troubleshooter resets and tests everything to see if it's working properly. However, it's also good to check the firmware of the modem.
Firmware update
A firmware update might both cause the problem and be the way you fix it. It can cause a problem because some modems might need a factory reset for the update to work. This is one of the most common tech problems. The firmware might need a clean install.
If you need to install the update manually, connect to your modem via Ethernet cable, and go to the settings page of your modem. Use another connection to download the latest update, and then navigate to the firmware version. It's usually the section Upgrade Firmware or Firmware Upgrade.
Once there, you can see a section that says "Firmware File Path" or something similar depending on the model of the modem. Click on Browse…, find the file and click OK. This should fix the issue regarding firmware.
Renew IP address
This is another solution that can fix the issue if it's related to the device we're using. So, if you're using a Windows laptop, go to the Command prompt. Simply click on the Search box and type "run", hit Enter.
A black window labeled Command Prompt pops up, and the next thing we need to do is type ipconfig /release into the command prompt window. When you hit Enter, your laptop renews the IP address.
If you're using a Mac, then you need to click on the Apple menu, go to your System Preferences, and select Network. On the left pane, you can see the network services. You need to select the one whose IP address you want to renew.
Click on Advanced, find TCP/IP, click on it, and you can click on Renew DHCP Lease. This should solve the no internet access issue.
MAC address blocked
Now, this happens rarely, but sometimes the modem automatically prevents your MAC address from having internet access. Also, someone might have purposefully blocked your MAC address on the modem. Perhaps a family member or a roommate.
Fortunately, this issue is quite easy to solve. We simply need to go to the settings page of the modem and turn off MAC filtering. If this doesn't resolve the issue, and there's still no internet access, then another type of reset might help.
TCP/IP reset
Resetting the internet protocol on your device fixes multiple issues. It helps with malware issues, it's necessary if a network driver is not installed correctly, and it's necessary if there's an issue with the registry.
That's why it might fix the issue. Go to the search box, type in "command prompt", right-click on the first result that appears, and select "Run as administrator." Next, you need to type netsh winsock reset and hit Enter.
This will recover your laptop's internet connectivity configuration. The next thing that you can do is type in netsh int ip reset and hit Enter. This returns the laptop's internet protocol back to its default configuration.
Sometimes, we just need to set up the modem properly. Remember, once you do a reset, you erase all the custom settings you had. Now, set up the modem from zero.
Modem Set Up
Most troubleshooting cases exist because we don't set our hardware up properly. When setting up a modem, it's very important to follow the instructions handed to you by your ISP. If you don't have the instructions handy, you can follow these simple steps.
Remember, it doesn't matter that you're not installing your modem for the first time. You can follow these steps to help solve the issue that you're currently having. So, the first thing you need to do is connect the modem.
Depending on the type of internet connection, DSL or cable, you'll have different jacks you want to plug your cables into. The phone cable goes into the DSL port while the coax cable goes into the cable jack.
Connect the modem to the outlet. It has the corresponding jack. Once you finish these steps, you can power your modem on. This should have everything working properly, and it's a very straightforward solution.
Conclusion
If you still have no internet after resetting the modem, it means that something's either wrong with your network adapter, your ISP, or your current configuration. It doesn't hurt to set everything up from scratch.
If that doesn't work, you can try manually installing the firmware, or you can try resetting your TCP/IP protocol. Finally, if everything fails, try contacting your ISP's customer support. They might help you resolve the issue.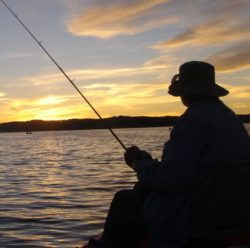 Hey, I'm David. I've been working as a wireless network engineer and a network administrator for 15 years. During my studies, I also worked as an ISP field technician – that's when I met Jeremy. 
I hold a bachelor's degree in network engineering and a master's degree in computer science and engineering. I'm also a Cisco-certified service provider. 
In my professional career, I worked for router/modem manufacturers and internet providers. I like to think that I'm good at explaining network-related issues in simple terms. That's exactly what I'm doing on this website – I'm making simple and easy-to-follow guides on how to install, set up, and troubleshoot your networking hardware. I also review new network equipment – modems, gateways, switches, routers, extenders, mesh systems, cables, etc. 
My goal is to help regular users with their everyday network issues, educate them, and make them less scared of their equipment. In my articles, you can find tips on what to look for when buying new networking hardware, and how to adjust your network settings to get the most out of your wi-fi. 
Since my work is closely related to computers, servers, and other network equipment, I like to spend most of my spare time outdoors. When I want to blow off some steam, I like to ride my bike. I also love hiking and swimming. When I need to calm down and clear my mind, my go-to activity is fishing.