Most internet providers give users the gateways necessary for establishing an internet connection at home. They do this to ensure the connection is optimized and to give users more control over the network. However, sometimes the provider can add or remove features from the modem to improve service delivery.
Optimum is no different, as they constantly provide firmware updates incorporating new network features. One such feature has the gateway broadcast an additional Wi-Fi SSID as a guest network. Continue reading as we examine why Optimum did this and who can use it.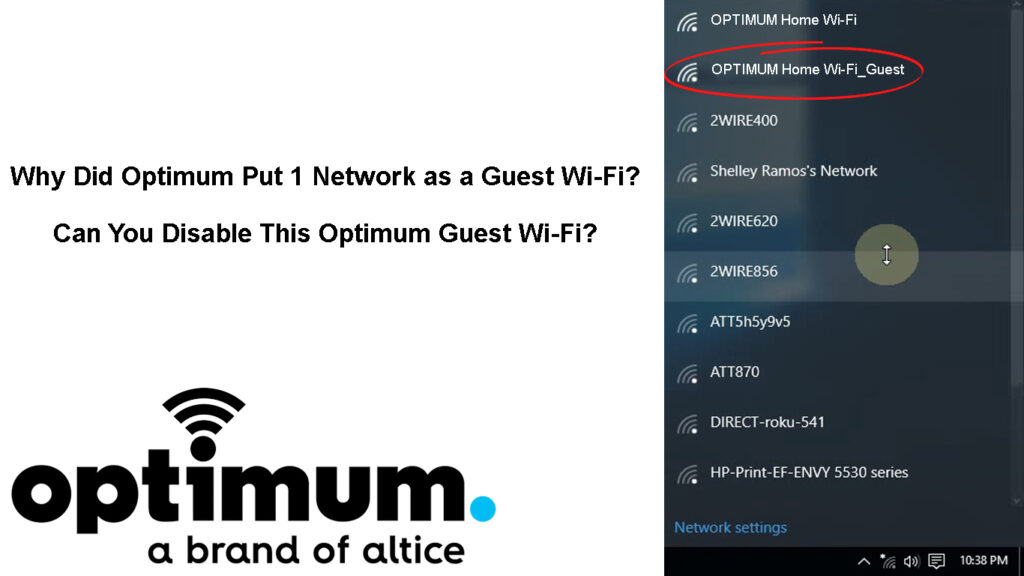 About Optimum
Optimum is a telecommunications company that offers TV, internet, and phone services in the United States. The company was initially built in the seventies, and it initially used copper cable and later transformed into a hybrid of copper and fiber cables.
Cablevision later acquired Optimum under James Dolan. Cablevision then used Optimum to offer higher-priced channels, voice, and internet services.
Then in June 2016, Altice acquired both Cablevision and Optimum, leading to Altice USA's formation. Altice USA consisted of Suddenlink, another Altice subsidiary, and Optimum.

In August 2022, Altice USA completed the process of transferring all Suddenlink services to Optimum. Hence Suddenlink was no more, but previous subscribers would still enjoy the services under Suddenlink.
Optimum has grown because it is constantly adapting to serve current markets adequately. They are known for offering affordable packages and not having data caps.
Why Did Optimum Put 1 Network as a Guest Wi-Fi?
Optimum routers and gateways have a guest Wi-Fi network that is always broadcasting. Optimum uses this network as a hotspot network that other Optimum and Suddenlink subscribers can connect to using their Optimum login credentials.
The network is meant to ensure users stay connected whenever they are in the vicinity of Optimum routers. That is why Optimum-provided gateways do not have a dedicated guest network option as much as they broadcast an additional network for other subscribers to join.
The guest network, in this case, is repurposed to work as a public hotspot for Optimum subscribers. Optimum can claim that they have over two million hotspots because the number includes subscribers whose gateways are broadcasting the network.
The network can be broadcasted as "optimum" or "optimumwifi," or it could have the same SSID as the private network with the suffix – Guest. The first two are common for on-the-go Optimum hotspots found in many public places.
How to Connect to Optimum's Guest Wi-Fi Network?
Since Optimum treats guest networks from their routers like public networks, the connection procedure is the same as when connecting to Optimum's hotspot networks.
Remember, you have to be an Optimum subscriber to connect to the network, but Optimum also provides day passes for non-subscribers.
You need a Wi-Fi-capable device, a nearby Optimum-provided router, and login credentials, i.e., Optimum ID and password, to connect to the network. If you do not have an Optimum ID, you can create one, provided you are a subscriber.
Optimum ID Explained
Once you have those, scan for nearby Wi-Fi networks and tap on the Optimum hotspot.
You will be redirected to a sign-up page where you will be required to enter the Optimum ID and password.
Next, accept the terms and conditions and check any of the Auto Sign-in or Manual Sign in
Options. If you select the manual sign-in, your device should be connected and accessing the internet.
If you tap the Auto sign-in option, the page will expand to show fields where you should enter your device's name and email address.
After that, tap on the Submit/Enter option, and you are done. Now you won't have to sign in whenever you are within an Optimum guest network because the device will connect automatically.
Sometimes Android devices might not redirect you to the signup page once you tap on the network name. Instead, an Android Wi-Fi login pop-up will appear, requiring you to choose security protocols and what certificates to use.
In such cases;
Once you tap the hotspot SSID and the password section appears, select PEAP or TTLS under the EAP option.
Next, choose MSCHAPV2 under the phase 2 authentication
Enter your Optimum ID in the identity section and the optimum password under password.
You can leave the anonymous identity box empty and select "Use system certificates" or "Do not validate" under the CA Certificate option.
Choose "Do not verify" in the Online Certificate Status option
But if you selected "Use system certificates" above, enter

aaa.optimumwifi.com

in the domain name option
Tap save when done, and your device should connect to the internet.
Can I Switch Off the Optimum Wi-Fi Hotspot on My Router?
Unfortunately, Optimum retains control of the Guest network with no way of disabling it. On the bright side, Optimum guarantees that the public hotspot does not consume too much bandwidth that it can impact your in-home Wi-Fi network.
Additionally, they state that the networks are secure and someone cannot compromise your devices on the guest network.
To completely disable the feature, you must purchase an alternative, not an Optimum-provided gateway.
How Can I Find Optimum's Hotspot Networks?
The easiest way is to scan for available Wi-Fi networks around you. You can be sure to find the guest network if you are near a home that uses Optimum's network equipment on the internet.
You could also use Optimum's hotspot location map for detailed visualization of available networks. Optimum used to have its hotspot finder app, but it is no longer available on the Play Store or Apple App Store.
Why Is There Only One Private Optimum Wi-Fi Network Instead of Two?
Optimum updated their equipment, so now, instead of having two separate wireless networks for the 2.4GHz and 5GHz bands, the router broadcasts a single Wi-Fi network. The feature is known as Smart Wi-Fi, a wireless SSID that combines both frequencies into one.
Many users are unhappy with the update and have tried their best to separate the two bands with no success. Optimum's official statement is that you cannot disable the feature, and it works well with all devices, so there is no need to.
Unfortunately, some smart devices might find it difficult to connect to the 2.4GHz band if combined with the 5GHz band.
According to some users, you can contact Optimum's customer care services, and they will separate the networks for you from their end. Note that this does not always work, as some agents outright say they cannot do it.
So, if talking to customer care does not work, you can return Optimum's rented router and modem and then get a compatible third-party one that gives more access control.
Conclusion
In summary, the guest network improves service delivery for all Optimum subscribers. Users can stay connected as long as an Optimum modem is within the Wi-Fi broadcasting range. Although people did not have the chance to accept or deny having their routers used for public networks, we can agree it is a good initiative. By doing this, Optimum is at par with the competitors regarding service delivery.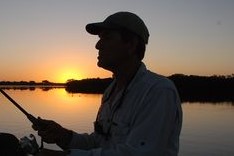 Hey, I'm Jeremy Clifford. I hold a bachelor's degree in information systems, and I'm a certified network specialist. I worked for several internet providers in LA, San Francisco, Sacramento, and Seattle over the past 21 years.
I worked as a customer service operator, field technician, network engineer, and network specialist. During my career in networking, I've come across numerous modems, gateways, routers, and other networking hardware. I've installed network equipment, fixed it, designed and administrated networks, etc.
Networking is my passion, and I'm eager to share everything I know with you. On this website, you can read my modem and router reviews, as well as various how-to guides designed to help you solve your network problems. I want to liberate you from the fear that most users feel when they have to deal with modem and router settings.
My favorite free-time activities are gaming, movie-watching, and cooking. I also enjoy fishing, although I'm not good at it. What I'm good at is annoying David when we are fishing together. Apparently, you're not supposed to talk or laugh while fishing – it scares the fishes.