Netgear Orbi has become a solution for most users who want a strong and steady wireless signal in every corner of their home. It just does the job really well and we can say that everybody is satisfied with it. However, just like any other device, the Orbi WiFi mesh system can experience some problems. Considering that today it is pretty stressful when we have problems with our internet connection it is important to know what to do in such situations.

The problem we are going to discuss in this article is the Orbi flashing white light. If you want to know what it means, what is causing it, and how to fix it, keep reading.
Orbi Flashing White Light: Meaning
When you see the router ring pulsing white it indicates that the router is booting or the Sync button has been pressed.
On the other hand, if you see the pulsing white light on one of your satellites it means that the satellite is booting or it tries to sync with the router.
As you can see there is practically nothing strange in this behavior. However, this white blinking light shouldn't last for too long. The problem occurs when the white light flashes continuously and won't stop. In that case we have to do something about it and here are the most frequently used solutions.
Recommended reading:
How To Fix The Orbi Flashing White Light
Here are some tested solutions that should help you fix the Orbi flashing white light issue.
Restart Your Orbi Network
Restarting your Orbi network is the first solution we would recommend. It is possible that the problem occurred because of a software glitch so a simple restart should fix the problem.
In order to restart your Orbi network properly please pay attention and perform the actions in the following order.
Turn off the modem
Unplug the modem from the power source.
Turn off the router.
Connect the modem to the power source
Turn the modem on. Give it some time to boot up completely.
Turn the router on and give it 2-3 minutes to boot up completely.
After the network restart, the white blinking light should be fixed. However, if it still continues to blink, try the next step.
Create A New Backhaul Password and Re-Sync
This solution requires you to log in to your Orbi router and create a new backhaul password. If you are wondering what is a "backhaul password" exactly, it is actually a password or a security key that makes the communication between the main router and the satellites possible.
Generating a new backhaul password is pretty simple, but you need to log in to your Orbi router settings first. However, you need to know that you need to sync the router and the satellites again after you generate it. Here is what you need to do:
Log in to your Orbi router. You can follow our guide if you are not sure how to access your Orbi router settings.
When you see the Basic Home Page, click on ADVANCED in the menu.
Now click on Advanced Setup and select Wireless Settings.
Click on the Generate button in the Backhaul Password section.
A new backhaul password is generated.
Sync the router and the satellites using this new backhaul password.

There are high chances that the white light on your Orbi router will stop blinking after you complete this process. However, if it continues you can try the following solution.
Upgrade The Firmware If Necessary
According to some users, the white blinking light on the Orbi router was fixed after upgrading the router firmware. Although most ISP's today automatically push firmware upgrades whenever a new version is released, it is not a bad idea to check whether your Orbi router is having the latest firmware installed.
The latest version of the firmware protects the router from the latest online threats and in some cases, it brings some performance upgrades, so this is another reason to check it regularly.
If you decide to upgrade the router firmware we have to tell you that the upgrade process mustn't be interrupted or it may result in a damaged router.
You can easily upgrade the router firmware from the Orbi admin dashboard, just follow these steps.
Login to the Orbi router admin dashboard.
Now click on Advanced in the menu.
Select Administration
On this page click on Firmware update, and then on Online update.
When you click on the Check button the router will check whether a new firmware has been released.
If there is one, you can click on Update All.
Give it some time for the firmware upgrade to complete and during that time don't touch anything – don't turn off the router or your device, don't open other tabs to continue browsing, don't close the browser. Just wait till the firmware upgrade completes.
When it comes to the end, the Orbi router and the satellites should restart and when they boot up again they will have the new firmware version installed.
Reset Your Orbi Router To Factory Settings
Sometimes, whatever you do doesn't bring results. In that case, we need to reset the router to factory settings. Hopefully, this will clear the issue and the white light will stop blinking. However, there is one thing you need to know – once the factory reset completes you will have to set up the network again because all the custom settings will be erased. If you are fine with that you can continue.

Resetting the Orbi router to factory settings is not that difficult. However, before you do it, make sure you have the default login details because you will need to set up the router when the process completes.
The Orbi device needs to be turned on.
Locate the Reset button and use a pen or a similar object to press the button.
Press the button and hold it until the Orbi's Power LED starts blinking amber. This indicates that the factory reset process has started.
Give it some time to complete and boot up completely.
Now repeat this process for all the satellites. The LED ring will blink orange when the factory reset begins.
Now, when all the devices have been reverted back to factory settings, you need to set up your network again and re-sync the router and the satellites.
Final Words
Hopefully, one of the solutions presented in this article has helped you fix the Orbi flashing white light issue. However, if you have tried everything and the white blinking light is still present, feel free to contact your ISP and ask for their help. They can check your line and do some remote testing in order to figure out what's causing the problem.
It is very possible that they will fix it for you or guide you through the necessary steps to fix the problem. Eventually, if the remote assistance doesn't give results, they can send a technician to check what's going on. Maybe you are dealing with a faulty router or there is something else they couldn't determine remotely. This will definitely help you fix the issue.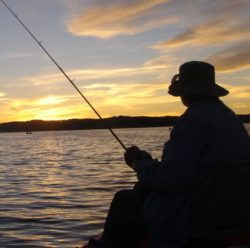 Hey, I'm David. I've been working as a wireless network engineer and a network administrator for 15 years. During my studies, I also worked as an ISP field technician – that's when I met Jeremy. 
I hold a bachelor's degree in network engineering and a master's degree in computer science and engineering. I'm also a Cisco-certified service provider. 
In my professional career, I worked for router/modem manufacturers and internet providers. I like to think that I'm good at explaining network-related issues in simple terms. That's exactly what I'm doing on this website – I'm making simple and easy-to-follow guides on how to install, set up, and troubleshoot your networking hardware. I also review new network equipment – modems, gateways, switches, routers, extenders, mesh systems, cables, etc. 
My goal is to help regular users with their everyday network issues, educate them, and make them less scared of their equipment. In my articles, you can find tips on what to look for when buying new networking hardware, and how to adjust your network settings to get the most out of your wi-fi. 
Since my work is closely related to computers, servers, and other network equipment, I like to spend most of my spare time outdoors. When I want to blow off some steam, I like to ride my bike. I also love hiking and swimming. When I need to calm down and clear my mind, my go-to activity is fishing.