If you're searching for more information about Panera Bread Wi-Fi, then you've come to the right place. Panera Bread is a well-known American chain store with over 2,000 locations in both the US and Canada. At any of their restaurants or cafes, you can enjoy delicious baked goods, soups, salads, sandwiches, coffee, and more.
In addition to the scrumptious delights, they also provide free Wi-Fi to their customers. So, while you're devouring your cup of coffee and other sumptuous menu items, you can be browsing the internet at no charge.
Panera bread has been providing free Wi-Fi for all customers without a unique code or password for a long time now, which could be one of the reasons why the company earns a spot on the list of the best and largest free Wi-Fi providers in the US. This earns the company a competitive edge against competing outlets such as Dunkin' Donuts and Starbucks.
In this article, we will explore the history of Panera Bread Wi-Fi and explain how to connect to it safely.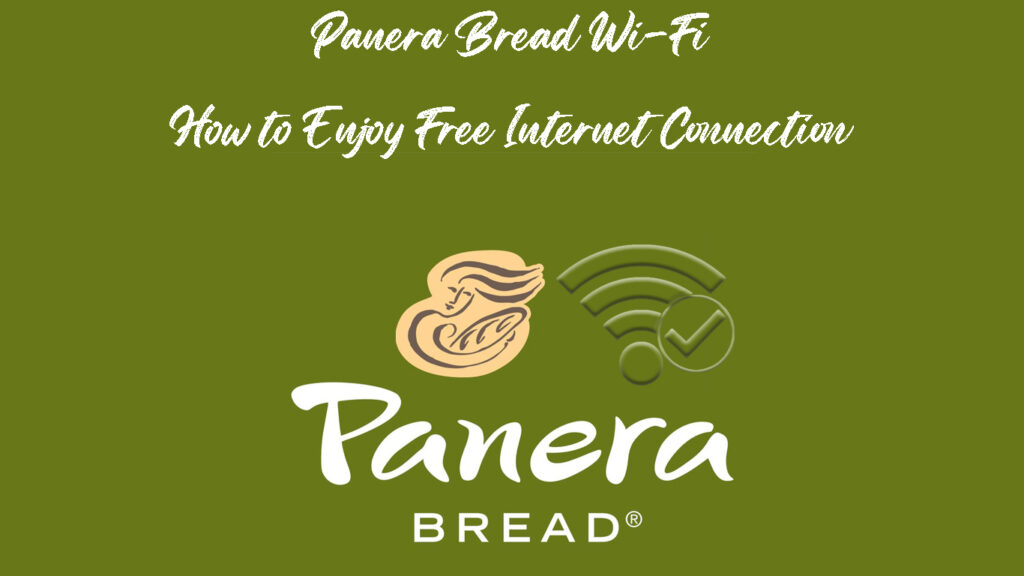 A Brief Historical Overview of Panera Bread Wi-Fi
As of 2004, Panera Bread was the largest provider of free Wi-Fi in the United States, according to Restaurant New Resource. Free Wi-Fi was introduced to increase sales and "force" customers to spend more time in the restaurant.
---
Ron Shaich, the Panera Bread former CEO and Chairman, once stated that "Offering free Wi-Fi Internet access is keeping our customers in our stores longer — primarily during off-peak hours — and bringing them back more often, enhancing their experience of Panera Bread's quick casual environment."
---
To connect to the free Wi-Fi at Panera Bread, customers simply needed to look for the "Panera Bread Guest" network and connect to it. No password was required up until now.
However, with many food places vying for customer attention, some establishments, like Starbucks, Mcdonald's, and Dunkin' Donuts, started offering free Wi-Fi to customers. This meant that Panera Bread had to rethink its strategy to keep it relevant.
Why Is Panera Bread So Successful?
In 2020 Panera Bread came up with an idea to push its free Wi-Fi connection from its shops to homes for its customers in the United States during the COVID-19 outbreak.
On September 10, 2020, Panera Bread stated that the first 2,020 people to sign up for MyPanera+ Coffee Subscription would get a free month of coffee as well as a complimentary baked good and a $75 Visa gift card–intended to cover the monthly cost of an internet bill– from Panera Bread.
It was during this time that Panera Bread expanded its Wi-Fi network to parking lots for its seat-in customers to accommodate social distancing regulations.
Now that you are a little bit more acquainted with the history of Panera Bread Wi-Fi let's get into how to connect to it safely.
How to Connect to Panera Bread Wi-Fi?
As mentioned earlier, connecting to the free Wi-Fi at Panera Bread is easy and doesn't require a password. Just look for the "Panera Bread Guest" network and connect to it.
Once you're connected, open your web browser, and you should be redirected to the Panera Bread splash page, where you'll have to agree to the terms and conditions.
And that's it! You're now connected to the internet and can start browsing, checking your email, or even working on that big project you've been putting off.
But wait! Before you start using Panera Bread Wi-Fi, there are a few safety measures you should take to ensure you're browsing safely and securely.
How to Safely Browse Using Panera Bread Wi-Fi
Public Wi-Fi networks can be a breeding ground for security threats if you are not careful. Thus, it is important to take some safety measures when using Panera Bread Wi-Fi or any other public Wi-Fi network.
Here are a few safety tips to help you stay protected when using Panera Bread Wi-Fi:
Use a VPN
The initial and most crucial step you should undertake when linking to any public Wi-Fi network is to activate a Virtual Private Network (VPN). A VPN is a great way to encrypt your traffic and keep your data safe from prying eyes. By routing your traffic through a secure tunnel, you can be sure that your activity is protected from snooping and theft.
We recommend using a reputable VPN service like ExpressVPN or NordVPN, which are both fast, safe, and easy to use.
VPN Explained
Avoid Using Public Wi-Fi for Sensitive Activities
Even with a VPN, you should avoid using public Wi-Fi for sensitive activities like online banking or shopping, as it's still possible for someone with outstanding IT skills to intercept your traffic and steal your banking information.
If you absolutely have to do any of these activities, it's better to do so on a secure network at home or in the office.
Always Keep Your Firewall Enabled
A firewall is security software that blocks incoming traffic to protect your computer.
While most routers come with a built-in firewall, it's always a good idea to enable the firewall on your computer as well.
This will help to protect you when connected to a public network like Panera Bread Wi-Fi.
Keep Your Software and Antivirus up to Date
Another important precautionary measure you should make is to ensure that your device's firewall and antivirus are up to date. An outdated firewall can often have security weaknesses that can be exploited by hackers, so it's important to keep everything up to date.
You can usually set your firewall to update automatically, but it's always a good idea to periodically check for updates manually to make sure you're running the latest versions.
Be Aware of Phishing Scams
Phishing is an online scam where hackers attempt to swindle you into providing them with your personal information, such as your passwords or credit card numbers.
They do this by sending fake emails or pop-ups that look like they're from a legitimate website or company but are actually designed to steal your information.
When using public Wi-Fi, be sure to watch out for any suspicious emails or pop-ups, and never enter your personal information unless you're absolutely sure the website is legit.
Watch the video below for more tips on how to stay safe when connected to a public Wi-Fi network.
Tips for Staying Safe when Connecting to Public Wi-Fi
Frequently Asked Questions
Question: What is Panera Bread?
Answer: Panera Bread is a popular chain of bakery-cafe restaurants in the United States and Canada. Headquartered in Sunset Hills, Missouri, it operates over 1,972 locations nationwide.
Question: What is the Panera Bread Wi-Fi policy?
Answer: Panera Bread's Wi-Fi policy is stated on its website: "Our guests are welcome to use our free Wi-Fi service for the purposes of lawful internet browsing and email."
Question: How to stay safe when using Panera Bread Wi-Fi? 
Answer: Keep your online presence secure by following these tips the next time you use Panera Bread Wi-Fi: use a VPN, avoid performing any sensitive activities, update your software and antivirus protection, enable the firewall on your computer, and be aware of phishing scams.
Question: How to connect to Panera Bread Wi-Fi?
Answer: Panera Bread Wi-Fi does not require a password and should automatically appear in the list of available networks on your device. When it appears, simply select it, accept the terms and conditions, and your device will connect.
Question: Does Panera Bread have free Wi-Fi?
Answer: Yes, Panera Bread offers free wireless internet to all of its guests, so next time you're there for a bagel or some soup, go ahead and catch up on your emails or favorite shows without using up your data.
Conclusion
Panera Bread provides its customers with a great way to stay connected while they enjoy their delicious meals. While at Panera Bread, you can take care of your emails, do a little internet browsing, and even start that project you've been procrastinating on.
Although Panera Bread Wi-Fi is free and convenient, there are a couple of safety measures you should take beforehand to keep your data safe.
By following the tips in this article, you can safely connect to Panera Bread Wi-Fi and browse the internet without worries.
Have you ever used Panera Bread Wi-Fi? What was your experience? Let us know in the comments section below!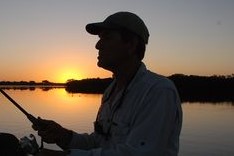 Hey, I'm Jeremy Clifford. I hold a bachelor's degree in information systems, and I'm a certified network specialist. I worked for several internet providers in LA, San Francisco, Sacramento, and Seattle over the past 21 years.
I worked as a customer service operator, field technician, network engineer, and network specialist. During my career in networking, I've come across numerous modems, gateways, routers, and other networking hardware. I've installed network equipment, fixed it, designed and administrated networks, etc.
Networking is my passion, and I'm eager to share everything I know with you. On this website, you can read my modem and router reviews, as well as various how-to guides designed to help you solve your network problems. I want to liberate you from the fear that most users feel when they have to deal with modem and router settings.
My favorite free-time activities are gaming, movie-watching, and cooking. I also enjoy fishing, although I'm not good at it. What I'm good at is annoying David when we are fishing together. Apparently, you're not supposed to talk or laugh while fishing – it scares the fishes.