The internet has become an integral part of our lifestyles, with the insatiable need to stay connected growing daily.
You can now access the web through various means, such as mobile data and Wi-Fi, on different internet-enabled devices like smartphones, tablets, and computers.
Even though there are several ways to connect to the internet, Wi-Fi technology has emerged as the most popular method.
You can now find Wi-Fi hotspots in most public spaces such as restaurants, airports, hospitals, parks, hotels, and schools, making Wi-Fi technology convenient.
Besides, most Wi-Fi hotspots offer free internet access to the public, while mobile data requires you to subscribe to a data plan from your cellular provider.
The only issue is that you must log in your credentials afresh every time you find a new hotspot since Wi-Fi technology does not support roaming, as with cellular networks.
This is where Passpoint secure Wi-Fi comes into play.
This post explains everything you need to know about Passpoint secure Wi-Fi. Keep reading to learn more.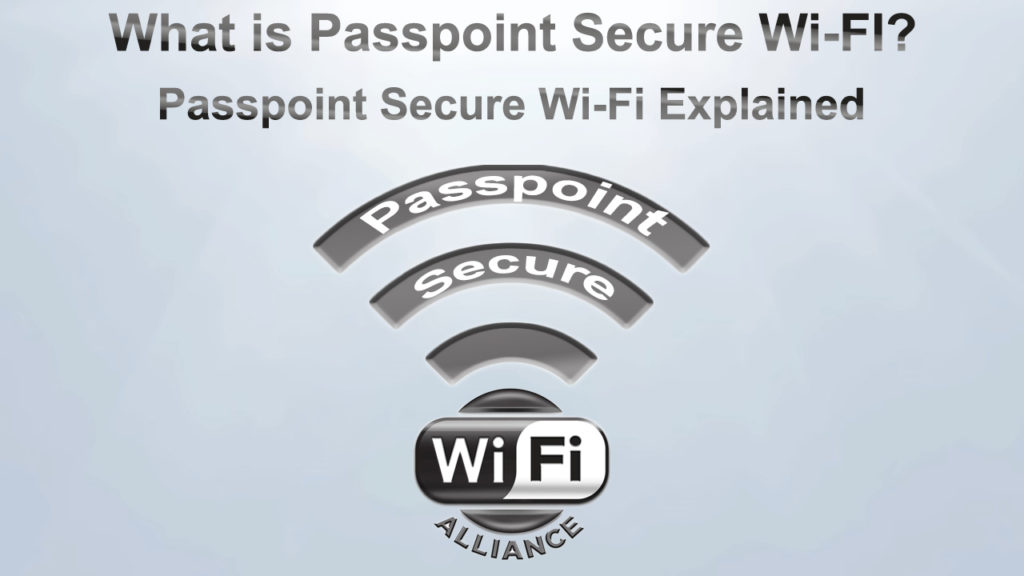 What is Passpoint Secure Wi-Fi?
Passpoint is a Wi-Fi industry standard that streamlines wireless internet access by allowing users to connect to available Wi-Fi networks automatically and securely without any user interaction.
Passpoint Secure Wi-Fi, on the other hand, is a service offered by Boingo Wireless, a US-based company that designs and manages wireless networks.
The Wi-Fi Alliance allows organizations to use the Passpoint standard and name with their Wi-Fi plans in private and public spaces as long as they adhere to industry standards and mechanisms.
Passpoint Secure Wi-Fi facilitates roaming between Wi-Fi networks so that you can automatically connect to available hotspots within range without entering your credentials afresh.
Passpoint eliminates the need to find and select a network, request Wi-Fi access, and re-authenticate your network credentials each time you are within a public Wi-Fi hotspot that supports Passpoint.
With Passpoint Secure Wi-Fi, you can switch from one Wi-Fi network to another or from a cellular network to a Wi-Fi network automatically without having to search for networks or enter your password again.
Passpoint has been around since 2012, but it is only until recently that most people have come to know about it.
Introducing Boingo Passpoint Secure Wi-Fi
How Does Passpoint Secure Wi-Fi Work?
Passpoint Secure Wi-Fi works by facilitating roaming between Wi-Fi networks, allowing users to transition between Passpoint-supported hotspots and partner networks without re-authentication.
Once you enable Passpoint on your device, you no longer have to re-enter your credentials when visiting a different hotspot or access point.
Passpoint also allows you to switch from mobile data to a partner Wi-Fi network, saving on data subscription costs and providing a seamless roaming experience.
The working principles of Passpoint Secure Wi-Fi are based on the following:
Automatic Network Discovery and Selection
Passpoint-enabled devices automatically search, discover, and select Wi-Fi networks based on availability and user preferences without your intervention. You do not have to search for Wi-Fi networks manually.

Once a Passpoint-enabled device finds a Wi-Fi access point within range, it automatically connects to the network with the device granted automatic access. Passpoint ensures manual intervention is no longer necessary.
Passpoint uses WPA-2 and WPA-3 authentication for network security comparable to cellular networks to help mitigate common digital attacks in public Wi-Fi hotspots.
For Passpoint to work effectively, all partnering networks must comply with the same industry protocols and mechanisms, allowing users to connect to Passpoint-enabled access points and hotspots automatically.
How to Find Passpoint Secure Wi-Fi Hotspots?
You don't have to search for Passpoint Secure Wi-Fi hotspots since this Wi-Fi standard uses automatic network discovery and selection to connect your device to available access points.
You only need to enable Passpoint on a compatible Wi-Fi device for it to search and find available networks within range.
How to Enable and Disable Passpoint Secure Wi-Fi?
Enabling and disabling Passpoint secure Wi-Fi is a straightforward process. However, you must first check if your device is compatible with this Wi-Fi protocol.
If your device supports the Wi-Fi 802.11 a/c standard, then it is also compatible with Passpoint Secure Wi-Fi.
Follow these steps to enable or disable Passpoint Secure Wi-Fi:
Go to Settings

Tap on Network and Internet

Tap on Wi-Fi to open Wi-Fi settings

Select Advanced or More

Select the Passpoint check box to enable it or uncheck the box to disable it
For iOS devices, turn on Wi-Fi to enable Passpoint or turn Wi-Fi off to disable Passpoint.
Is Passpoint Secure Wi-Fi Safe?
Passpoint Secure Wi-Fi is relatively safe as it supports WPA-2 and WPA-3 encryption and authentication for enterprise-level network security. 
It also uses the Extensible Authentication Protocol (EAP), the latest industry standard for network security, making it safe and secure.
Is Passpoint Secure Wi-Fi Free?
Passpoint Secure Wi-Fi is free but only on particular networks. 
Companies that operate Passpoint Wi-Fi and provide it for free with no additional charge include AT&T, Boingo, Verizon, and Charter.
However, you must subscribe to the available cellular plans offered by these providers to enjoy Passpoint Secure Wi-Fi for free.
Pros of Passpoint Secure Wi-Fi
Cellular-style roaming between various Wi-Fi networks
Seamless network access without re-authentication
Highly advanced and secure Wi-Fi access
Fast internet connections
Minimal support costs for service providers
Reduced over-reliance on cellular networks
Cons of Passpoint Secure Wi-Fi
Not compatible with all devices
Conclusion
Previously, roaming was a preserve for cellular networks, almost unheard of with Wi-Fi networks. 
Fortunately, with advancements in technology and the emergence of Passpoint and other similar standards, it is now possible to roam between Wi-Fi networks.
You can now hop from one Wi-Fi network to the next without searching for new networks and re-entering your credentials. 
Wi-Fi Certified Passpoint
With Passpoint Secure Wi-Fi, the authentication and connection processes are automatic.
Even though Passpoint is not yet available everywhere, it is just a matter of time before it expands its reach to cover every region.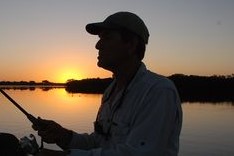 Hey, I'm Jeremy Clifford. I hold a bachelor's degree in information systems, and I'm a certified network specialist. I worked for several internet providers in LA, San Francisco, Sacramento, and Seattle over the past 21 years.
I worked as a customer service operator, field technician, network engineer, and network specialist. During my career in networking, I've come across numerous modems, gateways, routers, and other networking hardware. I've installed network equipment, fixed it, designed and administrated networks, etc.
Networking is my passion, and I'm eager to share everything I know with you. On this website, you can read my modem and router reviews, as well as various how-to guides designed to help you solve your network problems. I want to liberate you from the fear that most users feel when they have to deal with modem and router settings.
My favorite free-time activities are gaming, movie-watching, and cooking. I also enjoy fishing, although I'm not good at it. What I'm good at is annoying David when we are fishing together. Apparently, you're not supposed to talk or laugh while fishing – it scares the fishes.