Founded in 1928, PLDT is the oldest and largest telecommunications company in the Philippines. If you have got your internet connection through their router/modem and if even after connecting everything, you can't access the internet, here are a few general things that a regular joe can do to fix the issue.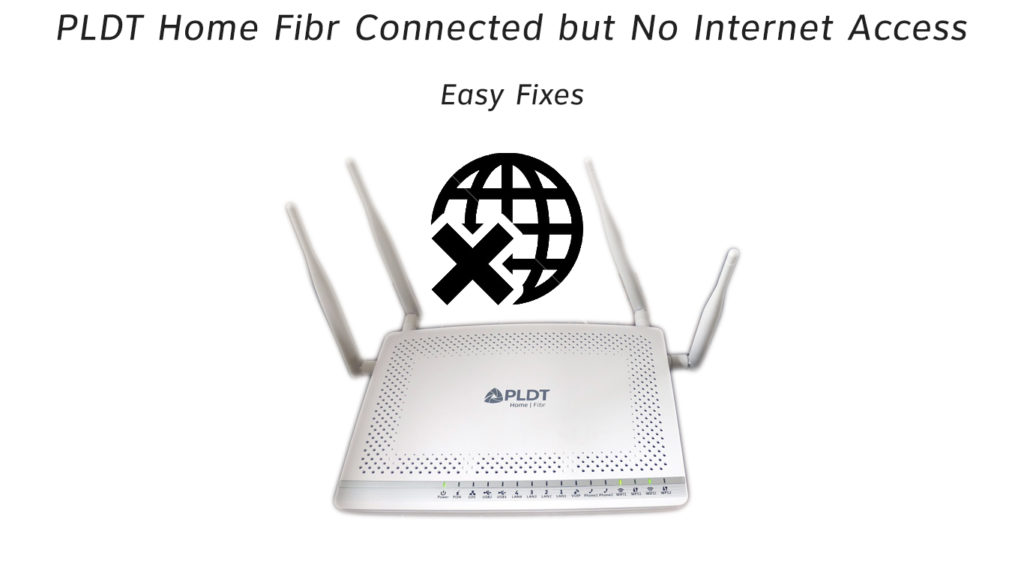 Basics First
If after plugging in your PLDT Home Fibr modem, you are unable to enjoy the internet, there could be two reasons why this is happening. It's either the problem with your router/modem or with your computer.
We are only going to talk about things that you can do with your PLDT Home Fibr Modem/Router. To check what's wrong with your machine, see our other articles on those subjects.
Let's begin
First, check if there is a power-out situation at your place. You guys won't believe how many people freak out about this issue without checking if the electricity is working or not.

Try connecting to somebody else's internet connection for a while, and if things are working on your computer then you will be sure that it's the problem with your modem/router and not your computer.
PLDT Home Fibr Connected but No Internet Access – Possible Solutions
Make Sure the Bills Are Paid
Hey bud, here is another very common thing that generally gets totally overlooked by people before they start screaming at God.
Check whether you have paid all your bills, see if your internet pack is still running or it's all out and needs a recharge. Make that sure.
See if Everything Is Properly Connected to Your Modem
Make sure that the green light is steadily on after turning on the modem. Because if it isn't, make sure that every cable is properly plugged in.
There is no sure-shot way to tell whether this problem is about to rise or is currently causing the problem. If, by trial and error, you find out that you have a damaged cable, buy a new one instantly.
There is a fiber-optic slot on the rear panel of your modem. Make sure that both ends of the patch cord are properly connected to it and to the small box known as Inner Optical Outlet.
If everything is fine, then the PON light should be green.
If you are connected through Wi-Fi (2.4Ghz or 5Ghz), then you should see a steady green light. It will blink at every data transmission. If that is not the case with you, then turn your Wi-Fi on by pushing the button located either on the side or the back of the modem.
In case you're using a LAN cable, the LAN light indicator must be either a steady green or blinking (in case of data transmission). If that is not the case, make sure that the LAN cable is not loose or damaged. Also, check if LAN CARD/ETHERNET is enabled.
When you are successfully connected to the internet, your INT/INTERNET light indicator will either be blinking slowly or, in the case of active internet usage, blinking fast.
If this or none of the lights are working properly, turn off your modem and wait for a few minutes! Then, turn it back on to make it re-sync with your ISP's network.
In case you can't open some specific websites, here are a few solutions or reasons
Make sure that you are entering the right URL.

The website that you are trying to access might be down right now. Don't lose it if you didn't know about such issues – it happens to all websites from time to time. Wait it out.

You'll have to check the internet settings of your computer or phone and make sure that you are not using any proxy server.

Some anti-virus programs can hinder your internet access, it's weird, but it happens randomly.
Recommended reading: PLDT Home Wi-Fi Password Change [Detailed Guide]
Two Weird Exceptions
Even though we have said that we are only going to take care of PLDT Modem/Router issues, there are two more situations that could cause internet access issues, so we thought it's better to make them stand out
In case you are using Windows, there is a chance that you're using a pirated version of the OS or that some Windows are corrupted. In that case, call in pro help.
Sometimes, people share their wireless modem connection and that could create an IP Address conflict. It basically means that two computers have two IP addresses now.
Here is how to fix that issue:
(Windows)
Go to

Settings > Network Connections

Look for

Wireless Network Connection

Right-click on that, and select

Properties

Go to

Internet Protocol (TCP/IP)

Click on

Properties

At

IP Address

: Change the last digit of that IP address. (Make sure to select a higher number!)

Click

Ok

, and Exit.
(macOS)
Go to

System Preferences > Network

Now click on the network you are using

Click on

Advanced

Click

TCP/IP

Click on the drop-down menu (next to 'Configure IPv4') and select

Manually

Enter the desired IP address into the 'IPv4 Address' field (Remember to choose a higher digit!)

Hit

Apply
In Conclusion
Those were all the available general tips and solutions you could try if your PLDT Home Fibr is connected but there is no internet access. We hope your issue has been resolved using our site. If it still persists, then we are afraid you'll have to either contact your ISP or your computer manufacturer.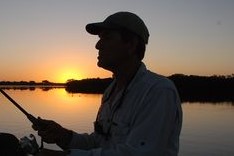 Hey, I'm Jeremy Clifford. I hold a bachelor's degree in information systems, and I'm a certified network specialist. I worked for several internet providers in LA, San Francisco, Sacramento, and Seattle over the past 21 years.
I worked as a customer service operator, field technician, network engineer, and network specialist. During my career in networking, I've come across numerous modems, gateways, routers, and other networking hardware. I've installed network equipment, fixed it, designed and administrated networks, etc.
Networking is my passion, and I'm eager to share everything I know with you. On this website, you can read my modem and router reviews, as well as various how-to guides designed to help you solve your network problems. I want to liberate you from the fear that most users feel when they have to deal with modem and router settings.
My favorite free-time activities are gaming, movie-watching, and cooking. I also enjoy fishing, although I'm not good at it. What I'm good at is annoying David when we are fishing together. Apparently, you're not supposed to talk or laugh while fishing – it scares the fishes.